The Top 12 Moments of Planning a Wedding, Hands Down
To celebrate WeddingWire's 12th anniversary, we're sharing the wedding-planning moments worth savoring.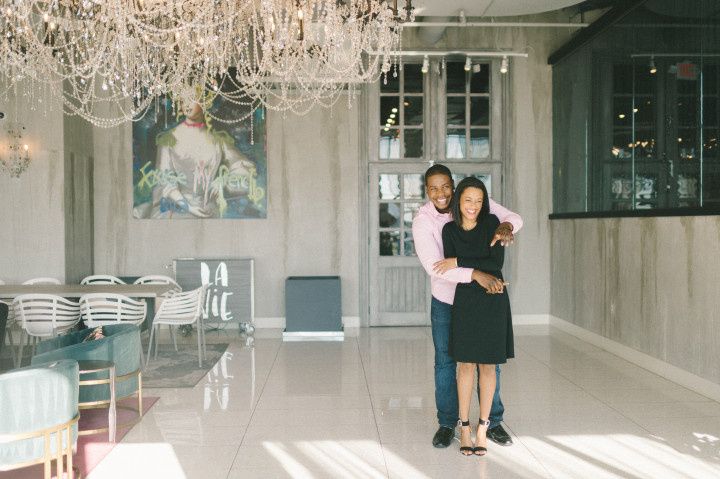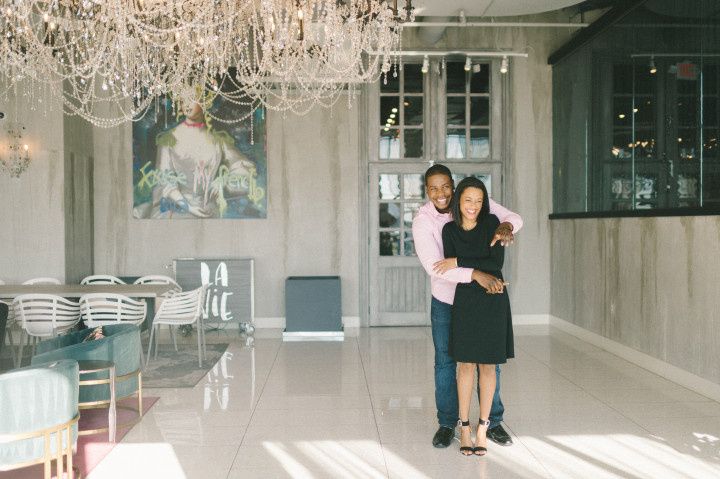 Yes, we know you're probably counting down the days until your wedding, but don't wish away your engagement! The months leading up to your wedding are full of memorable moments, including some that might be a bit unexpected. To celebrate WeddingWire's 12th anniversary, we're sharing our picks for the best, most exciting moments you have to look forward to during your wedding planning process.
These 12 fun moments are sure to be highlights as you plan your special day—and some of them might surprise you.
1. Falling in love with a wedding venue
There's nothing like love at first sight. No, we're not talking about your future spouse (though that's pretty great, too), we're talking the butterflies in your stomach you'll feel when you find your dream wedding venue. The moment you walk in, you can imagine exchanging vows, posing for portraits, and dancing the night away in the space. And, best of all, the venue is within budget and available on your ideal date. Once you've signed your venue contract, you've officially "set a date" for your big day, which is a huge milestone and definitely worth a mini-celebration!
2. Meeting your dream vendor team
When meeting with potential wedding vendors, you'll know pretty quickly which ones will be the right fit for your big day. Hiring wedding vendors is about more than just signing contracts and making payments, it's about building a team of professionals to make your dream day a reality. These people will not only provide products and services, they'll become trusted sounding boards, advisers, and partners—and it's so exciting to see this team come together.
3. Asking your besties to be in your wedding party
For some, choosing a wedding party is full of agonizing decisions. For others, the process is pretty easy. No matter how your wedding party came together, it's going to be pretty exciting to see your loved ones' reactions when you ask them to stand by your side on the big day. You might choose to "propose" with a creative gift or a straightforward phone call—whatever your style may be, your besties will be honored to be asked to take on this important role.
4. Putting together your wedding website
Your wedding website is a hub of information that your guests will refer to time and time again. And fortunately, creating a wedding website is actually quite easy and enjoyable. From choosing a design to personalizing every detail, you'll love making your website uniquely your own, and will feel so accomplished once you've finished—and sent the link to your guests. You'll also love that your guests won't be constantly bugging you for wedding details—it's all right there on your website!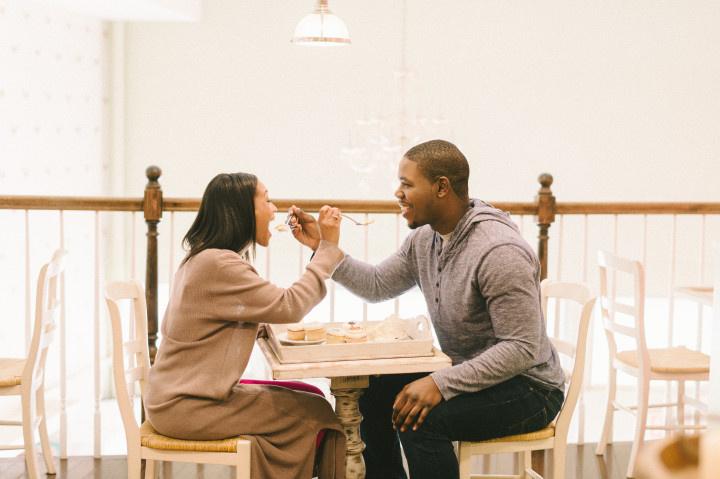 5. Seeing a loved one use your wedding hashtag for the first time
Yes, that lightbulb moment when you find that perfect wedding hashtag (using WeddingWire's Hashtag Generator, of course!) is sure to be exciting, but there's nothing quite like seeing it pop up on a friend or family member's Instagram feed. Whether they're sharing a photo from your engagement party or showing off your save-the-date, you'll feel Insta-famous when you see your hashtag in the wild.
6. Receiving the first gift off your registry
We know, we know, weddings are about more than just receiving gifts—but that doesn't mean you can't get totally psyched when that first box arrives at your doorstep. The wedding registry process is kind of miraculous—you ask for things you want and people get them for you—so it's totally okay to jump up and down and gleefully shriek just a bit when you receive that first gift. Now it's time to order that stationery so you can start on those thank-you notes (maybe not as fun, but still totally necessary).
7. Finding your wedding attire
You've probably seen those reality shows where brides' eyes well up with tears upon finding their dream dress. While you may or may not find yourself weeping, finding the attire you'll wear on your wedding day is definitely a memorable moment. It doesn't matter if you've tried on two looks or 20, it's sure to feel like a major accomplishment when you say yes to that dress, or suit, or tux, or…
8. Savoring every moment of that cake tasting
What could be more fun that spending a day with your honey and eating copious amounts of cake? Your cake tasting is sure to be one of the most eagerly-anticipated wedding-planning tasks. While you should definitely enjoy sampling the variety of cake flavors, remember your mission—to pick the combinations you and your guests will most enjoy at your reception.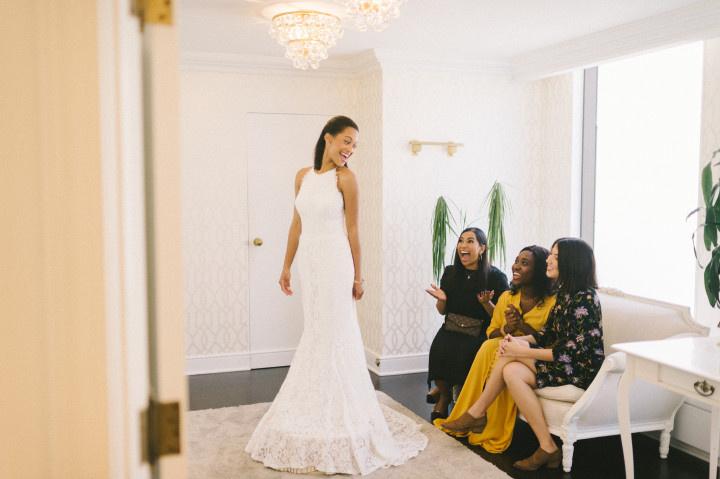 9. Seeing your color scheme come to life
Whether you spent hours poring over Pinterest to choose your color scheme or let WeddingWire's Color Palette Generator do the work for you, your wedding colors will play a major role in your big day's décor. You'll likely work with your florist and rentals company to incorporate these hues into your wedding, and there's nothing more rewarding than seeing your efforts pay off with some truly spectacular floral arrangements, tablescapes, and more. Need more help choosing your color scheme? These trending color palette ideas from WeddingWire and Pantone are sure to provide ample inspiration!
10. Receiving your first RSVP
Of course, it's pretty exciting to drop your invitations in the mail (phew!), but receiving that first response card is sure to be an even more memorable moment. If possible, crack open a bottle of wine with your beloved and open that envelope together (finger crossed it's a "yes'!). Then, update your guest list and toast to your quickly approaching nuptials!
11. Finishing that seating chart
Creating your seating chart is one of the more time-consuming tasks of your wedding-planning journey, though it can be made simpler with an online seating chart tool. Figuring out where Aunt Ida should sit (nowhere near Cousin Herb, of course!) can be complicated, which makes finishing your chart all the more rewarding.
12. Checking off that last to-do on your wedding checklist
If you've been using a wedding checklist to track your planning progress, you've probably enjoyed the sense of accomplishment as you check off each task. As you reach the final days before the big one, you'll be able to check off those last to-dos and realize you've made it. All of your hard work has paid off and it's time to walk down that aisle and celebrate. Congrats and best wishes from all of us at WeddingWire!