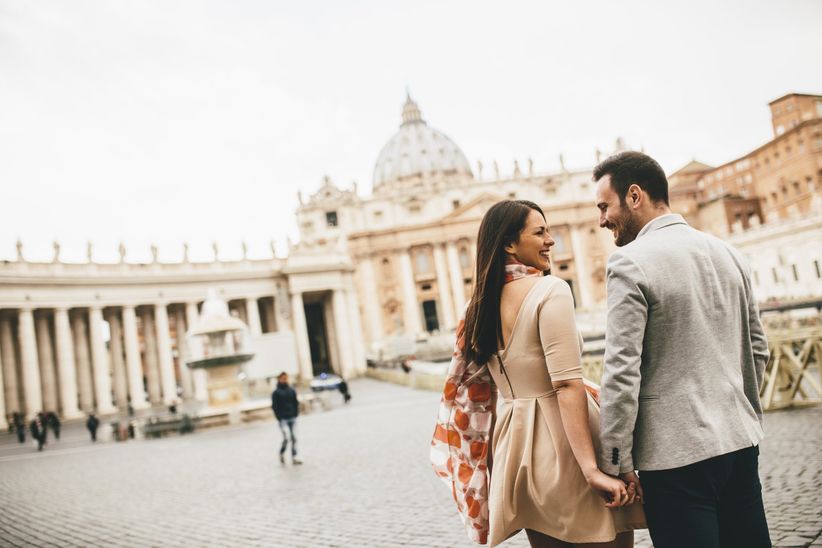 There's something magical about the month of September: the scorching heat of the summer is simmering down, while the first hints of fall are starting to reveal their colors. For many couples, the arrival of this time of year brings the opportunity to shed away the sweat of the previous season to welcome the warmth of the next one. The same could be said for the transition between dating and marriage, making a September honeymoon among the most desired of the year. Once you've said your "I do's" in nearly perfect weather, it's time to set your sights - and perhaps, your sails—toward some of the best honeymoon destinations in September.
Ready to plan your trip of a lifetime? Here are best honeymoon destinations in September.
New York City
For a honeymoon that's bustling with culinary offerings that challenge your taste buds, entertainment that dazzles your eyes and romantic walks and lights that'll warm your heart, one of the best honeymoon destinations in September is the Big Apple herself. Unlike those unforgiving days of summer where the buildings radiate heat, September is a recommended time to visit Manhattan and it's boroughs, as the crowds are less intense and the weather just-about-ideal. During your New York City honeymoon, rent bikes in Central Park, stroll across the Brooklyn Bridge, catch a Broadway show and get lost in the winding cobblestone roads of the villages, which offer their own charm and intrigue. Though you'll definitely have a full schedule in New York, you'll retreat back to your hometown feeling inspired by the glitter and the vibe of this legendary concrete jungle.
Where to Stay: The High Line Hotel
For a NYC-themed honeymoon, you want to feel like you're part of the action, so booking a suite downtown is necessary. Consider one of the 60 rooms at the infamous spot, giving you quick access to the West Village, Chelsea and surrounding neighborhoods. In addition to the effortless sex appeal of the rooms—with oversized beds and large windows—there's also a Parisian-inspired private garden oasis that'll give you a break from the chaos of the city streets.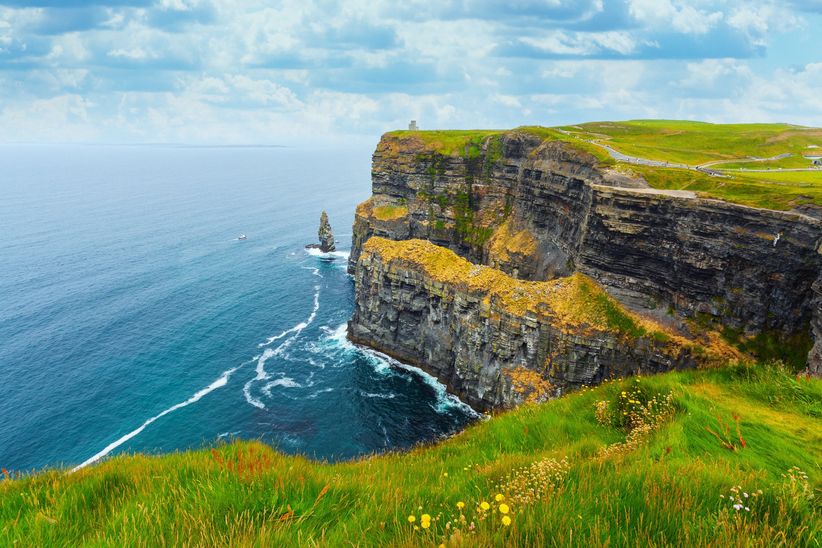 Ireland
For vast, lush greens, friendly locals and a complete immersion into history, Ireland is a must-see for many travelers. For an Ireland honeymoon, this country offers the opportunity to disconnect from the rest of the hustle-and-bustle and fully tune-in to one another as you tour through fairytale-like castles. You should begin your journey in the capital of Dublin where you can breeze through several monuments and landmarks before renting a car and hitting the road. As you drive through the remarkable countryside, give one another full permission to hold hands the whole ride, since hey, you are newlyweds. Though you won't expect temperatures higher than 55 or 60 degrees during September, bundling up with your number one will have you feeling cozy and calm.
Where to Stay: Adare Manor
This 19th-century castle hotel in the Adare Village is set amongst rolling hills and when the weather permits, bright blue skies. Give yourself a few days of exploration here, considering the castle is nestled in the middle of 840 acres of gardens and landscape. If your budget allows, book the Caroline Suite, featuring a king-sized bed, historical tapestry wall and you're own butler for your entire stay. This means if you want Irish breakfast-in-bed every single morning, you don't even have to get out from underneath the covers to be pampered.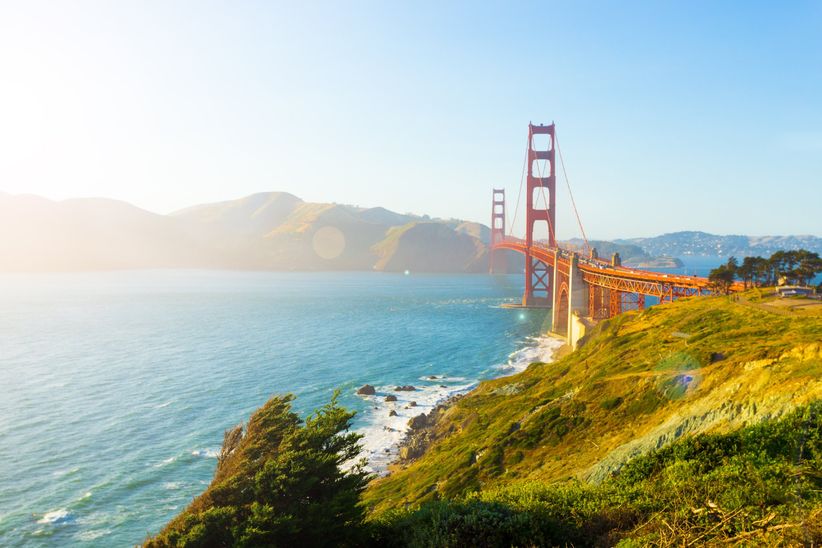 California
For September lovebirds, hop a plane or rent a van, and head west. As one of the best months for California lovin', set your itinerary away from the larger cities, like Los Angeles and San Francisco, and get into the Instagram-worthy terrain of Big Sur. During this time of year, you can expect pleasant, relaxing temps and less foot traffic. There are plenty of terrains to trek through, sunsets to watch and sultry resorts to pick from in this area of the Golden State. Might we suggest you drive your through this rugged stretch on the central coast, taking in views of the Pacific Ocean and the surrounding mountains via Route 1. Considering marriage will be full of U-turns, potholes, misdirections and congestion, why not enjoy the easy commute on your honeymoon?
Where to Stay: Post Ranch Inn
With just 39 guest rooms, you'll savor the privacy and seclusion of this boutique hotel. Not only do many suites feature indoor and/or outdoor free-standing tubs, but they also feature panoramic ocean or mountain views. With their 'Heavenly Honeymoon packages — ranging from two to five nights — you can enjoy all sorts of additional perks that'll upgrade your California honeymoon from sunny to sexy.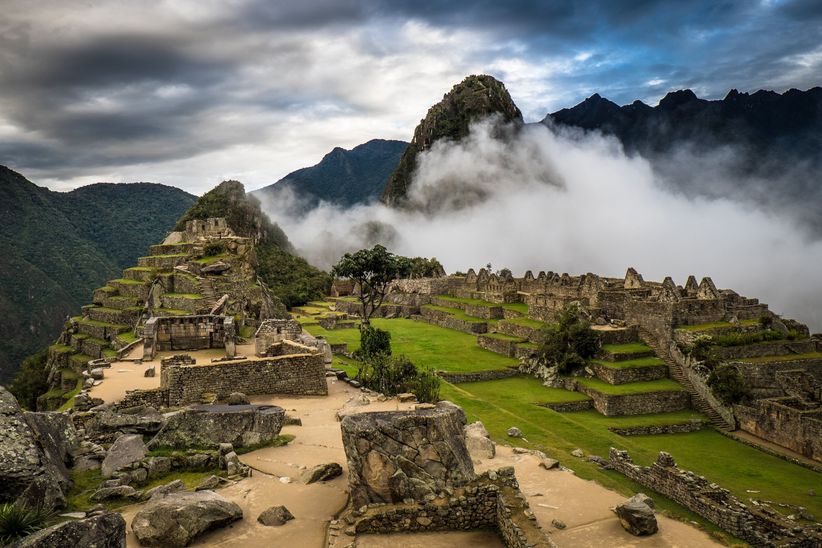 Peru
If you and your new spouse are world travelers, you likely have already been to many of the 'top' destinations on every bucket list. But if you've yet to venture south to Peru, it's truly one of the best honeymoon destinations in September. At the tail end of the dry season, you can hike the Inca Trail to the infamous Machu Picchu without worrying about sudden multi-day rain showers. While you might experience a tad more crowded areas, as long as you book in advance, your honeymoon will be hassle-free. Depending on how much time you can sneak away from the office, consider starting in Lima to eat your way through the impressive culinary scene before spending time in Cusco and eventually, making your way to one of the wonders of the world.
Where to Stay: The Country Club of Lima, Sumaq and JW Marriott Cusco
As one of the highest recommended hotels in the capital city, the Country Club of Lima offers an aesthetic that pairs modern touches with historical finishings. Especially if you like art, you'll enjoy more than 300 pieces at this resort. When you venture to Cusco, a stay at the JW Marriott Cusco is a must, with beautiful suites and easy access to the city center. For a honeymoon, there's no better place to rest after your hiking adventure through Machu Picchu than Sumaq, which goes above and beyond for special occasions.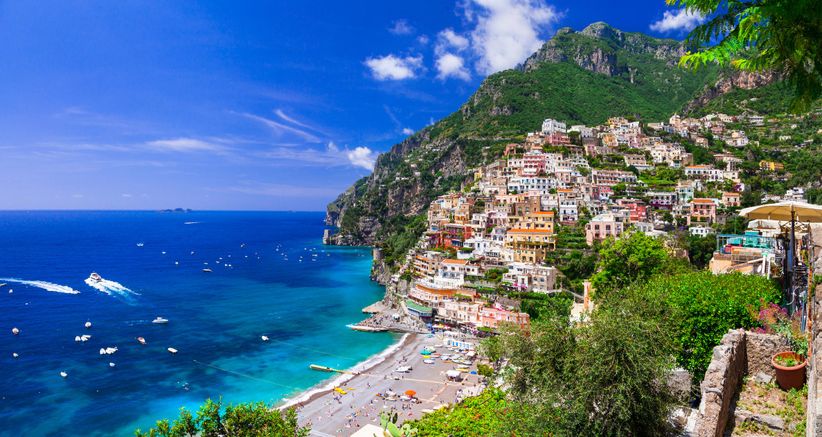 Italy
Though you might associate the coast of Italy as a summer destination, exploring this section of the globe in September is a smarter solution for honeymoon-ing couples. Not only are college kiddos and nomadic travelers heading back stateside or to their homes, but the weather outside cools down, making it much more walkable, breathable and enjoyable. If your PTO allows, consider starting in major international hubs like Rome or Milan, drive through the wine country of Tuscany and take a totally-appropriate selfie with the infamous Leaning Tower of Pisa. No Italian honeymoon is complete though, without visiting Positano. How come? Well, there's nothing quite like those Mediterranean views to make you fall in love all over again—it's truly one of the best honeymoon destinations in September.
Where to Stay: Le Sirenuse
From the moment you step foot in this hotel, you'll be picking your jaw up off the ground. With breathtaking views of the city and the sea, every sunrise and sunset will have you in awe. Make sure to book a spa appointment for two and of course, a reservation at the on-site La Sponda, which is lit with more than 400 candles every single night. (Just don't forget to put up that 'do not disturb' sign when you return to your suite.)