United Kingdom Honeymoons
The United Kingdom, which includes England, Scotland, Wales, and Northern Ireland, is an ideal honeymoon destination. A UK honeymoon is full of adventure and fun!
The Best United Kingdom Honeymoon Destinations
When you think of romance, you might not necessarily think of a United Kingdom honeymoon — until now. While it's known for its incredible history, architecture, and scenery, the United Kingdom — Scotland, England, and Northern Ireland — is also packed with charm, the same charm that stole your heart in Notting Hill and P.S. I Love You. By booking a UK honeymoon, you can get more bang for your buck by visiting multiple countries in one go. Once you make it across the pond, simply take a train or rent a car to get from one destination to the next. Who knows, you might even find another English gem along the way…
Here's everything you need to know to plan a UK honeymoon.
When to Go on Honeymoon in United Kingdom
Since the United Kingdom isn't known for its weather, like, ever, it's always a great time to visit. To steer clear of the rainy, gray days, consider booking a UK honeymoon for the late spring or fall. Summer, however, isn't off limits: It's the best time of year to hike, hit up the beaches, and attend festivals.
Where to Go On Your United Kingdom Honeymoon Itinerary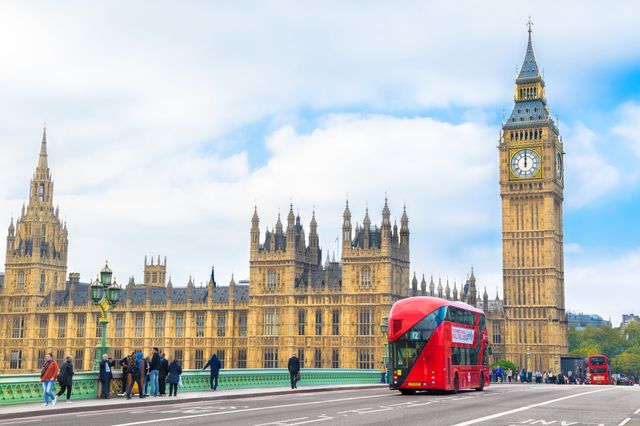 London
This British city has it all for your honeymoon in the UK: It's charming, historic, and chic all at once. Whether you stop by London before you head on another adventure or plan to spend an entire week soaking in the city's varying cultures, one thing's for sure: You have to try some pub grub. Get a standard fish and chips dinner at The Harp before strolling through the shops at Covent Garden, or go the less traditional route by swinging by The Churchill Arms in the heart of Notting Hill (yep, like the movie) for some Thai food. Of course, there's more to London than food: Walk through Hyde Park, buy eachother your first presents as husband and wife at Harrods, or get your dose of history by visiting St. Paul's Cathedral or The Tower of London. Basically, whatever you're into, there's a sight that aligns with it.
Must See: Adventure off the beaten path to Little Venice, a calm waterway nestled in Maida Vale. Walk alongside the water to catch a glimpse of the narrowboats or grab a bite to eat at one of the nearby cafés.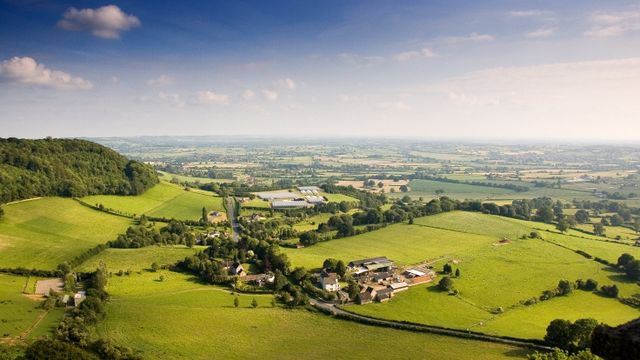 The Cotswolds
You know the rural villages with rows of thatched roofs and rolling hills? That's The Cotswolds. Set in south central England, this picturesque county is perfect the low-key couple looking to recharge after their wedding. Beyond the top-notch spas (The Lygon Arms Spa is a standout.), there are many grand castles and estates to explore. You could easily spend a whole day at Blenheim Palace, the birthplace of Sir Winston Churchill. To avoid the tourists, visit Sudeley Castle or Snowshill Manor to get a feel of the area's incredible history and architecture.
Must See: If the weather is in your favor, take a walk through the local gardens, especially at the Batsford Arboretum and Garden Centre.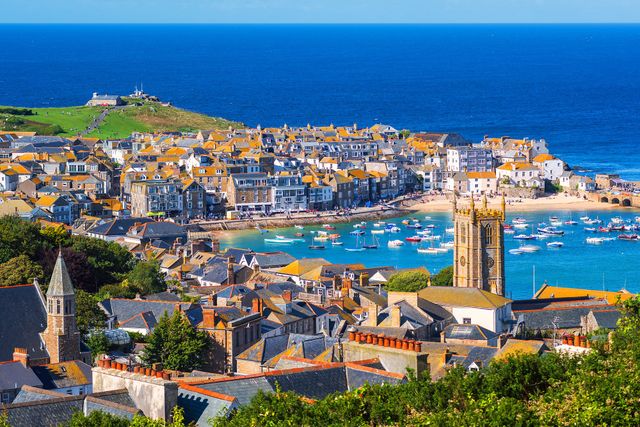 Cornwall
England isn't necessarily known for their beaches, but they're at least a sight worth seeing during your UK honeymoon. Cornwall, which is at the country's southeastern tip, is by far the most popular option. If you plan your visit during peak season (a.k.a. summer), the beaches — Fistral and Porthminster Beach, in particular — will be full of locals and tourists alike. But if the beaches are too crowded, throw on a trusty pair of walking shoes and hike along the Cornish Coastal Path. The path totals more than 300 miles so, it's up to you and your partner how long — or short — you want to walk. Regardless of what you choose, make sure you pack a camera, for obvious reasons.
Must See: After a long day in the sun, enjoy dinner and a show at Minack Theater, Cornwall's famous open-air theater.
Edinburgh
Just a hop, skip, and a jump from the England border, you'll find Edinburgh, the capital of Scotland—and an ideal spot to visit during your honeymoon in the UK. Here, you can get your fix of wool and whiskey fix (separate, of course) at Edinburgh Old Town, the Insta-worthy street in the city's center. Overlooking the cobbled streets of downtown is Edinburgh Castle, which is conveniently located on Castle Hill. The castle was once the home of the royals, including Mary Queen of Scots and Queen Mary of Guise. But if you want a truly royal experience, head down the road to the Palace of Holyroodhouse, which is equally as breathtaking and even better, still used by the royal family today. Once you're all history-ed out, visit the Scottish Whiskey Experience on the Royal Mile for well, whiskey.
Must See: Get a better look at the Scottish sunrise atop Arthur's Seat, one of the four foot hills in Holyrood Park. It's a moderate hike that takes roughly 30 minutes each way.
Sample United Kingdom Honeymoon Itinerary
Start your UK honeymoon off the Scottish way — with a glass of whiskey in hand — in Edinburgh.
The choice is yours: Take a 1-hour flight or four-hour train ride straight to London. (Psst, if you take the train, you'll get a preview of what's to come in England.)
In just two hours, drive to The Cotswolds for some overdue R&R.
End your trip in the best possible way: with a cold beer, basket of fish and chips, and your loved one on a Cornwall beach.
Article by Lindsay Tigar
Flight 3
- Remove Flight
+ Add Flight
Flight 4
- Remove Flight
+ Add Flight
Get access to travel deals when you book your honeymoon through WeddingWire