The 20 Most Romantic Spanish Love Songs for Your Wedding
These Spanish love songs will make the perfect additions to your wedding ceremony and reception playlists.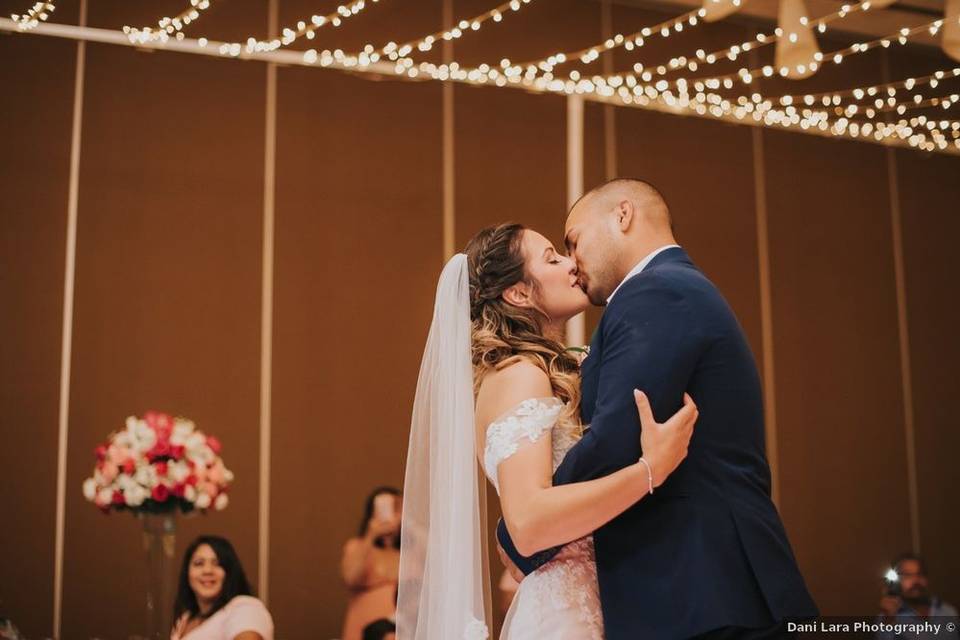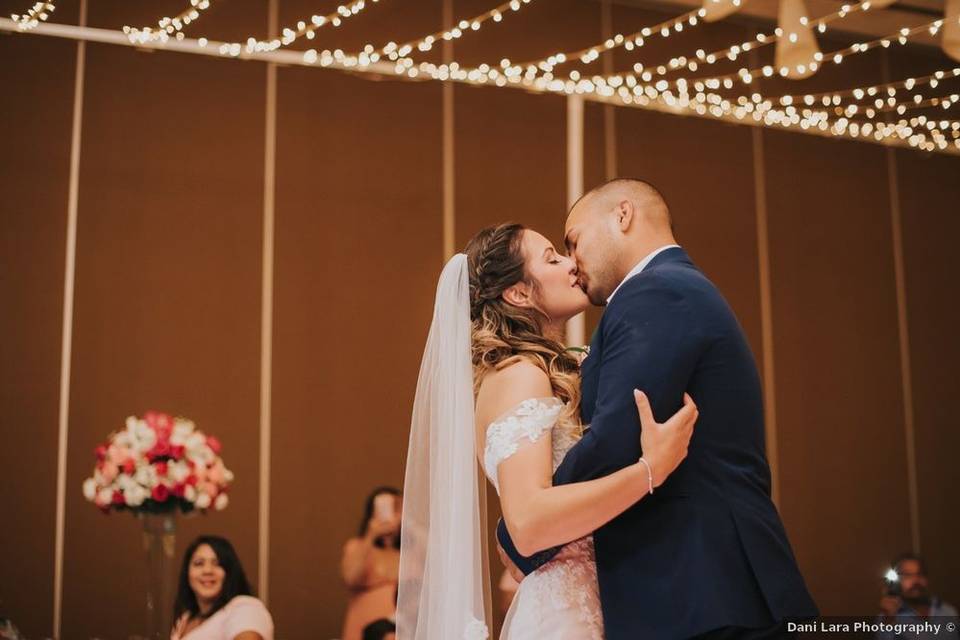 Whether or not you identify as Spanish or Latinx by ethnicity, you can appreciate and admire the harmonious tug on your heartstrings that incurs when you listen to Spanish love songs. There is no denying that the Spanish-speaking world has absolutely mastered the art of communicating the feelings of love and longing through music in a way that undeniably transcends time. This is perhaps why Spanish wedding songs have remained so popular throughout the decades. Some of the most romantic songs in the world are in the Spanish language.
Here, we're sharing a list of some of the most beloved Spanish love songs, both old and new, to play at your wedding.
Slow Spanish Love Songs
"Tu" by Shakira
Like many Shakira songs, this Spanish love song is both sensual and romantic. Many a couple has chosen this as their first dance song.
"Mi Razón de Ser" by Banda MS
The lyrics of this Spanish wedding song are absolutely swoon-worthy. In English, the title translates to "My Reason for Being", a lovely sentiment to share on your wedding day.
"Te Amo" by Franco de Vita
"Te amo," or "I love you," are such simple words with so much meaning. This 1980s Spanish love song celebrates that feeling.
"El Amor de Mi Vida" by Ricky Martin
One of Ricky Martin's early hits, this song, translated to English, says: "You are the love of my life / My heart tells me not to forget you."
"Nada Valgo Sin Tu Amor" by Juanes
We love how this romantic song in Spanish talks about a couple growing old together—so ideal for a wedding first dance.
"Llegaste Tu" by Luis Fonsi, Juan Luis Guerra
Yet another lovely Spanish first dance song, which includes the beautiful lyrics: "Todo cambió por ti/Todo es amor por ti."
"El Amor" by Jose Luis Perales
Though this Spanish love song was first released in 1979, it's still frequently played at weddings today.
"Te Amare" by Miguel Bose
The lyrics of this Spanish wedding song embrace a couple's flaws—even though you and your new spouse may be imperfect people, you're perfect together.
"Por Ti Me Casare" by Eros Ramazzotti
The English translation of this 1980s Spanish love song's title is "Because of You, I Will Get Married"—what could be more appropriate to play on your wedding day?
"Somos Novos" by Andrea Bocelli and Christina Aguilera
Two incredible voices lend their voices to this truly beautiful Spanish love song.
Upbeat Spanish Love Songs
"Despacito" by Luis Fonsi, Daddy Yankee, Justin Bieber
Your guests are sure to rush to the dance floor when this song is played.
"Addicted to You" by Shakira
If you're looking for a Spanish love song that's more than a little sexy, check out these lyrics: "Me besaste esa noche cual si fuera el único día de tu boca/Cada vez que me acuerdo yo siento en mi pecho el peso de una roca."
"Robarte Un Beso" by Carlos Vives & Sebastian Yatra
This newer upbeat Spanish love song is definitely a favorite.
"Suavemente" by Elvis Crespo
Guests of all ages will love dancing to this 1990s tune.
"Don Omar" by Danza Kuduro ft. Lucenzo
A Reggaeton classic that's sung in both Portuguese and Spanish.
"La Chona" by Los Tucanes De Tijuana
Show off your best moves when this throwback song comes on.
"RITMO" by Black Eyed Peas and J Balvin
We love this upbeat song, which samples Corona's "The Rhythm of the Night".
"Vivir Mi Vida" by Marc Anthony
No wedding is complete without playing a Marc Anthony tune—and this is one of our favorites.
"Ozuna" by La Modelo ft. Cardi B
Grab your girls and hit the dance floor to this newer song.
"Adicto" by Prince Royce and Marc Anthony
Prince Royce + Marc Anthony = one amazing song!