7 Signs You're Being a Good Bridesmaid
Here are some signs that you're rockin' it when it comes to your bridesmaid role and responsibilities.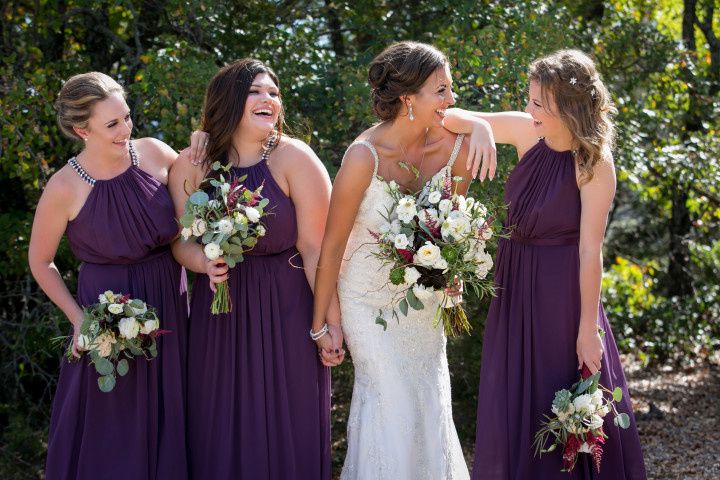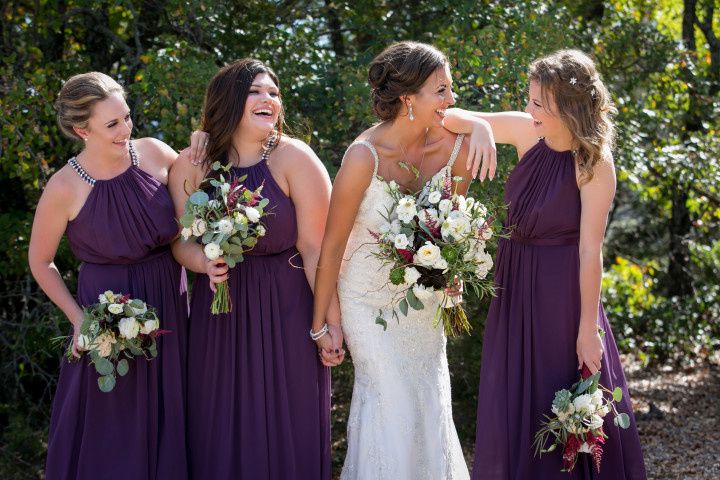 Photo: Tracy Autem & Lightly Photography
Being asked to be someone's bridesmaid is a big deal. It's an honor that this person deems you important enough to stand by their side on the most important day of their life. But that's not the only responsibility that comes along with the bridesmaid title. Standing witness to the actual marriage is just one small, but important, task in a laundry list of responsibilities required of the modern day bridesmaid. Helping the bride with her day-to-day planning (which can go on for months and even years!), coordinating events like the shower and bachelorette party, selecting and purchasing bridesmaid dresses and being the bride's right-hand gal on your big day are just some of the things you're signing up for as a member of #teambride.


Here are some signs that you're rockin' it when it comes to your bridesmaid responsibilities.
You're saving money.
Your love might not cost a thing, but being a bridesmaid surely will. That's why it's smart to consider whether or not you have the funds to manage all the expenses that come along with being a bridesmaid. "The cost of a bridesmaid gown, any alterations, undergarments, shoes and accessories and hair styling and makeup application are just some of the things you'll have to shell out money for," says Kimberly Lehman of Love, Laughter & Elegance in Massillon, Ohio. "If you need to travel any distance for the wedding, you will need to account for airfare or train tickets, a rental car or taxi service and lodging." Additionally, don't forget that you'll also be expected to purchase a wedding gift for the couple, as well as a bridal shower gift should they have one.


You're generous when it comes to sharing your time and effort.
Not only is being a bridesmaid an investment, but it also requires a great deal of you physically and emotionally. "You will be contributing considerable amounts of time and effort in making the planning process go smoothly and ensuring that the bride happy," says Lehman. If she's not a type A personality, she might not feel so comfortable delegating tasks. In this case, ask her how you can help during the planning process. "Offer to go on appointments or put together favors or décor for the wedding day," suggests Deb Erb of Simply Events Inc. in Lititz, Pennsylvania. "Always keep the planning and wedding day about the bride and what she desires for her day."


You're a great listener.
Not every part of your job as bridesmaid will have to do with wedding planning. In fact, much of it will have to do with whatever the bride has going on in her busy life that's 10x busier now that her nuptials are on the horizon. "When the to-dos start piling up or she simply needs an opinion, be there to listen," says Lindsey Sachs of COLLECTIVE/by Sachs in Boulder, Colorado and Minneapolis. "She may just need to vent, to run an idea by you or to have a safe space to share her inner feelings."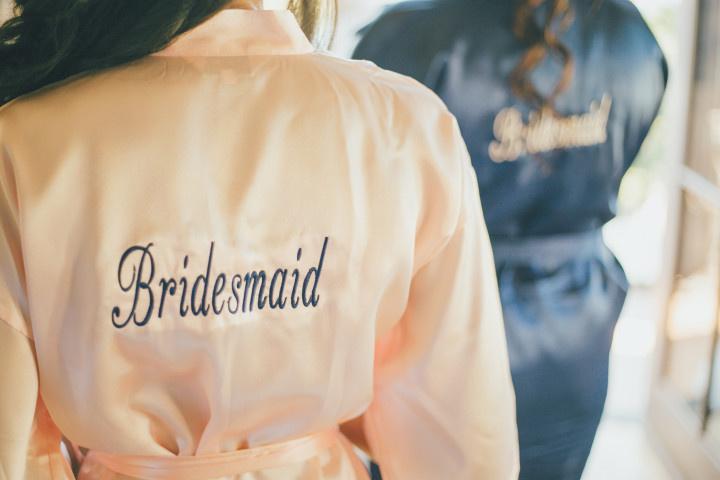 Photo: Olli Studio
You're reminding the bride what's REALLY important.
With so much going on and so many people piping in to share their opinions, it's no surprise if the bride becomes overwhelmed and loses sight of what's important and what really matters in regards to her big day. "Given your relationship with her and knowing her authentic personality, you have the leeway to remind her what is important (a.k.a. don't sweat the small stuff) and also ensure that she's making decisions that are authentic to her and her partner," says Sachs.


You go with the flow.
It can be frustrating to have to be so flexible and attentive to someone else's needs over the course of months or years, but that's the commitment you made when you said yes to being a bridesmaid. That's why Lehman says a willingness to go with the flow is crucial if you're to be successful in this role. "Being able to adapt as situations, locations and emotions change in the blink of an eye is invaluable," she says. "Sometimes a difference of opinions may arise between bridal party members or there might be a small problem with one of the wedding vendors that needs to be attended to right away. Try to remain calm, and offer solutions that will help the wedding day go smoothly for everyone."


You're having fun with the bride.
Depending on the circumstance and whatever you've got going on in your own life, you might not be mood to party—and that's okay. But experts agree that it's important to remember that this is a once-in-a-lifetime experience for the bride-to-be who deserves to be celebrated by smiling and admiring bridesmaids. "Help be her eyes and ears throughout the process, ensuring that she's able to be present and in the moment to soak in the experiences of her wedding journey," says Sachs. "Once it's over, you'll only have the memories. As a bridesmaid, you can to ensure she has no regrets!"


You're nailing your day-of duties.
On the day of the wedding is when your job as bridesmaid really kicks into high gear. "Bridesmaids may help the bride put on her wedding gown, veil and shoes, help manage the bride's bouquet, or to hold or bustle the train on her wedding gown," says Lehman. "Bridesmaids may also act as a legal witness to the signing of the marriage license before or after the ceremony." Whatever your role on the big day, make sure to give it your all because it's a whirlwind of a weekend the bride will never forget!