Who Should Sit Where at the Rehearsal Dinner?
Planning your party before the party? Here's the rundown on seating etiquette for rehearsal dinners.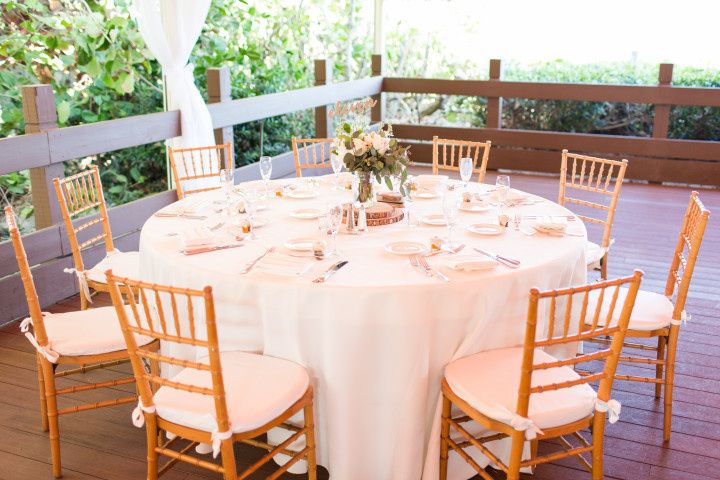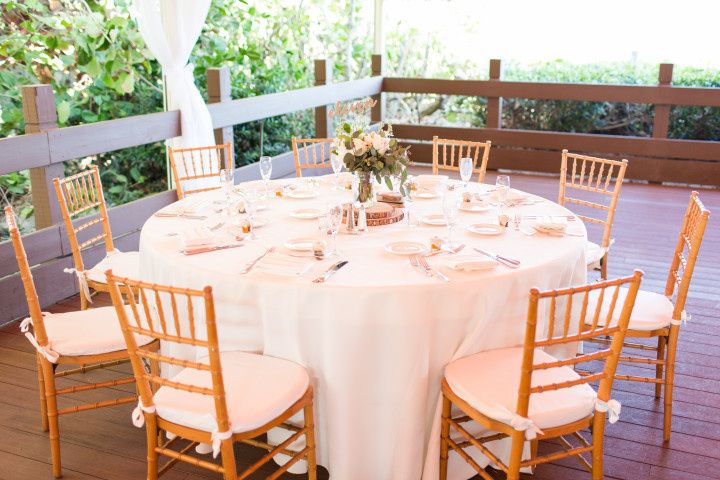 If you're planning on having a fairly traditional wedding, chances are, a rehearsal dinner precedes it the night before. Much like the preparations made ahead of your wedding reception, a rehearsal dinner seating chart is in order. But before you get to work creating one, the question of who gets invited to a rehearsal dinner must be answered. This rule of who to invite has changed dramatically through the decades and recent years, however. "At first, the rehearsal dinner would usually consist of immediate family members and the wedding party," explains Leah Weinberg, wedding planner, owner, and executive planner at Color Pop Events in Long Island City, New York. Today, however, she sees a lot of couples inviting extended family, any guests who came from out of town and sometimes almost the entire wedding invite list. "Frequently the traditional rehearsal dinner morphs into more of a general welcome party," Weinberg adds.
So is a rehearsal dinner seating chart really necessary?
Depending on how formal, or informal, your rehearsal dinner venue is, you may want to consider creating a rehearsal dinner seating chart much like you did (or will do) for your wedding reception. If you're doing a sit-down meal of sorts (and not a cocktail style or floating supper-type wedding), Weinberg recommends assigning guests to sit at particular tables—though she doesn't recommend assigning people to specific seats unless it's a very small group. This provides some necessary structure and a sense of order to avoid any chaos the night-of. "At a rehearsal dinner, the vibe is generally more laid back and meant to encourage mingling, so assigning people to tables at a rehearsal dinner can often feel too formal," she points out. "Plus, since it's a smaller group of people, it's not going to feel so chaotic with people trying to find a seat as it would if you have a 200-person wedding and give no guidance on where guests should be placed in the rehearsal dinner seating chart."
Who should sit where? Of course, the almost-newlyweds should get the best seats in the house, ideally with a viewpoint that covers most, if not the entire, room so that they can see their guests and that their guests have access to the soon-to-be newlyweds. "Parents of the couple should be seated next to or across from their son or daughter, with grandparents seated next to the couple's parents," says Lindsey Sachs of COLLECTIVE/by Sachs in Boulder, Colorado and Minneapolis. "The wedding party and their dates should be seated together."
For everyone else, it's pretty much up to the soon-to-be-married to decide who they want to be closer or farther from them and their close-knit crew. "Personally I think spending too much time thinking about the seating arrangements for your rehearsal dinner is going to bog you down in a level of detail that just isn't necessary," points out Weinberg. "People will gravitate naturally to who they want to sit with—parents will want to sit with their family, the wedding party will probably want to sit with each other since they might not really know anyone else, and the couple should sit wherever they feel most comfortable."
Considering there are likely many seating arrangement options based on your venue, Sachs does recommend taking the time to visit your rehearsal dinner spot to confirm your layout ahead of time so you have a clear understanding in advance. "You'll want to consider if a seated meal option is right for you versus a standing or roaming cocktail-type celebration where you won't need assigned seating," she says. "The mood and style of your rehearsal dinner will also help dictate this." If you opt for assigned seating, she recommends personalized escort cards placed at each seat. If your party size is large enough, she also suggests a larger sign at the entrance of your venue that indicates each table and which guests are assigned to each to make it easy for guests to locate their seat.