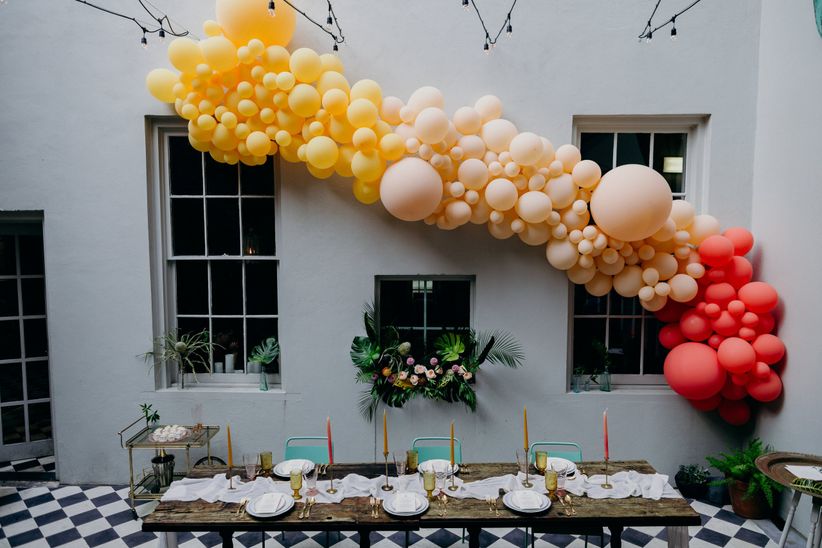 Photo: Trevor Mark Photography
There's always an opening act before the main show, and in the case of a wedding, that precursor is the rehearsal dinner. Use it as the chance to set the tone for the weekend — or as a way to freshen things up with the unexpected. When it comes to rehearsal dinner ideas, you don't want to steal the limelight away from the reception, and this is one event you'll want to save some money on. There's no need to go overboard with flowers and décor — focus on one main aspect to make a statement while letting simplicity do the rest of the work. Keep things low-key, casual, and relaxed — you're all there to have fun!
Take a cue from these rehearsal dinner ideas.
Photo: Sanaz Photography
Colorful paper lanterns in shades of orange make for some fun statement wall décor, creating an informal, playful vibe.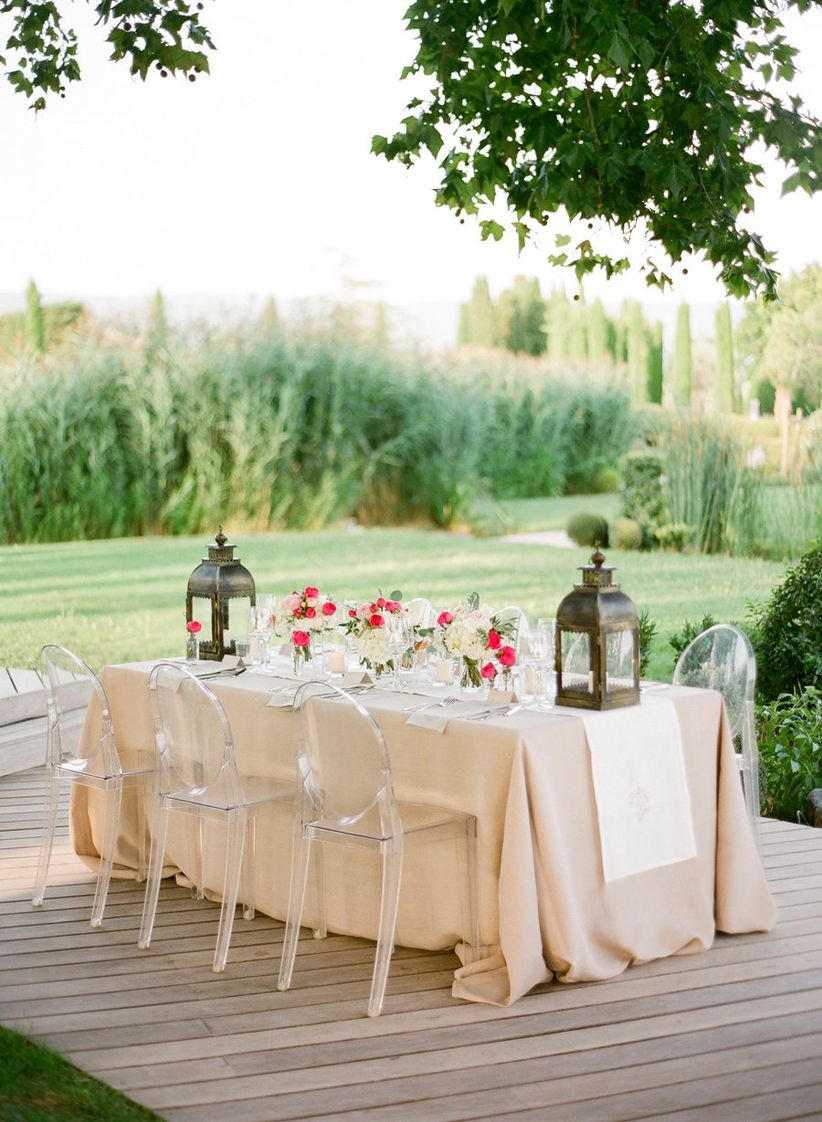 Photo: Jose Villa Photography
Al fresco dining is one of our favorite rehearsal dinner ideas — it's casual and relaxed, but still beautiful. With a beige tablecloth and acrylic chairs, we love how this setting is subtle and understated, allowing the surrounding outdoors to shine.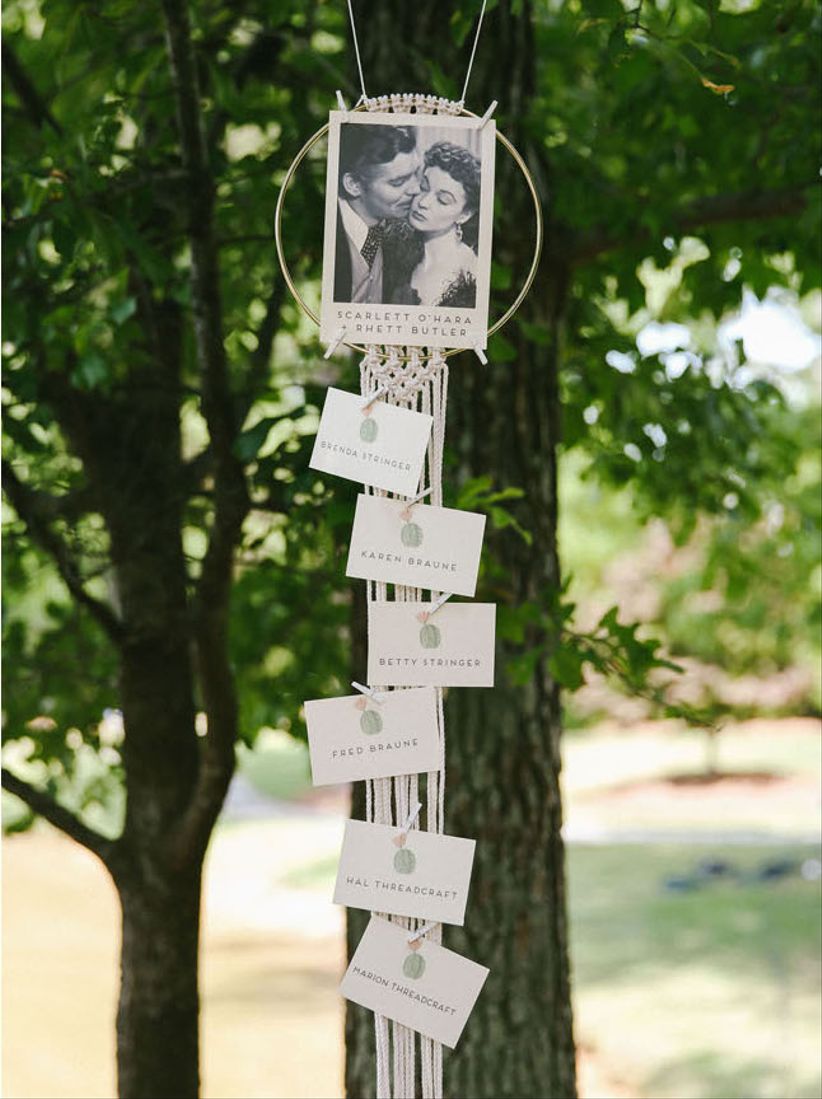 Photo: W&E Photographie
Spread the love with your seating assignments by including an image of an iconic couple in the display.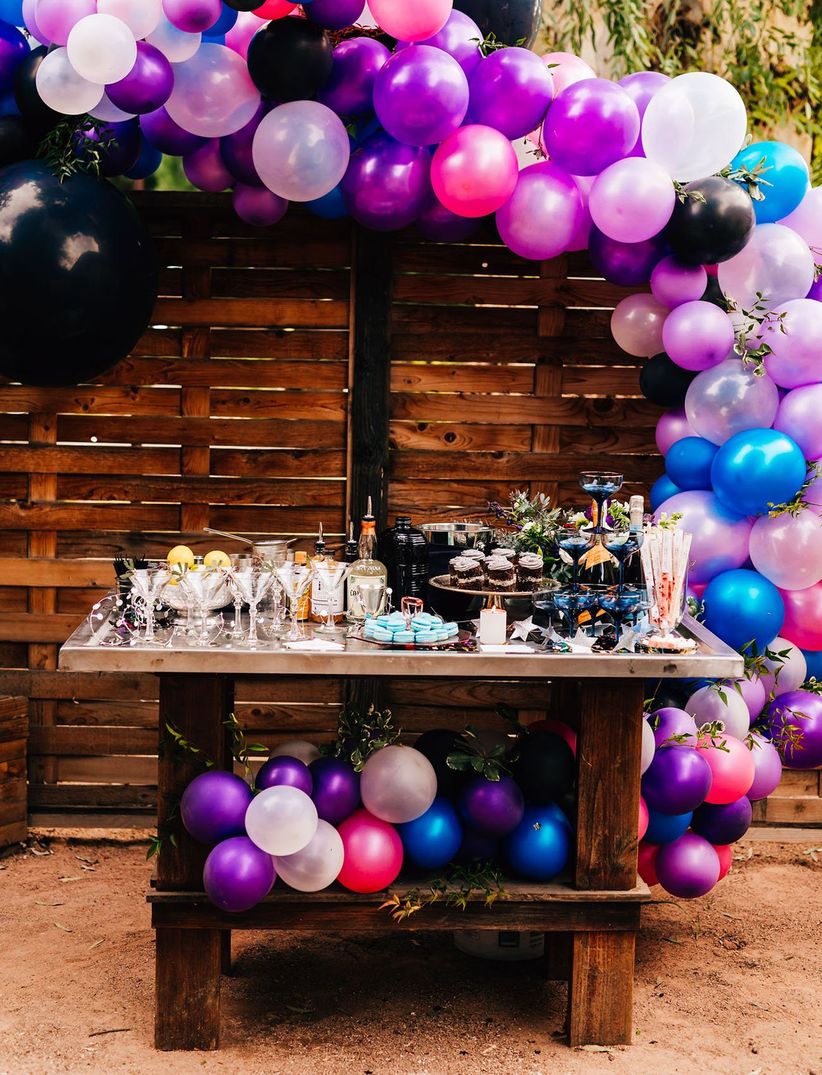 Photo: Luna Bear Studios
Bold balloons in vivid purple hues designed by Tremaine Ranch add a dose of play and whimsy! Arch them around a dessert station for a fun twist.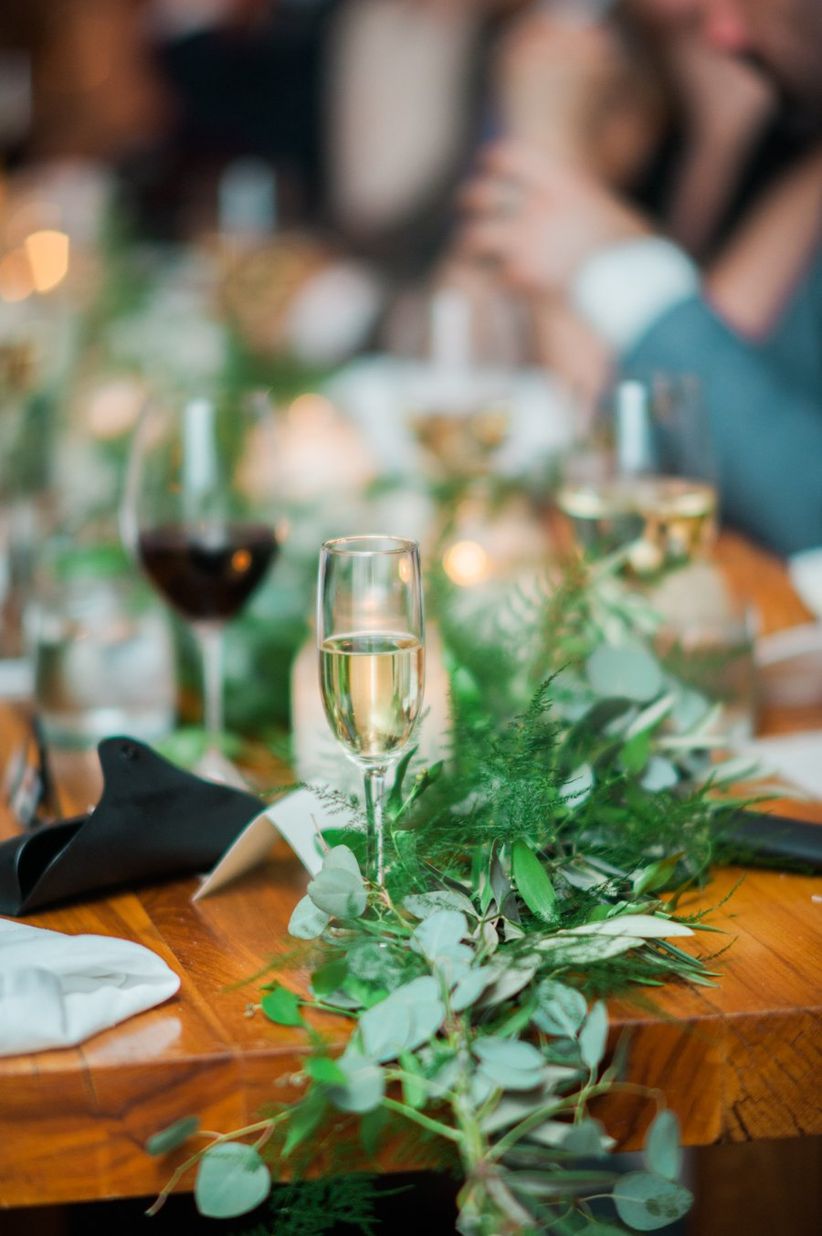 Photo: Heidi Lau Photography
Keep the table décor clean and simple. A lush runner of greenery offers a minimalist rehearsal dinner idea with a wow-worthy effect.
Photo: Magnolia Adam's Photography
Replace boring restaurant chairs with unique seating from a rentals company for an unexpected element. We love the funky geometric design in these white chairs.
Photo: Injoy Imagery
Do you and your future spouse have the travel bug? Use a globe for a personalized décor piece and mark all the places you've been to together.
Photo: Kamila Harris Photography
Centerpieces of bright greens and bold fuchsia blooms dress up a rustic wooden table with a colorful pop.
Photo: A Brit & A Blonde
The rehearsal dinner usually revolves around (unsurprisingly) food, so let that serve as a source of inspiration by incorporating fruit into your centerpieces.
Photo: Kym Ventola Photography
A sweetheart table doesn't have to be confined to your wedding reception — sans "Mr." and "Mrs." signs, it works great as a rehearsal dinner idea, too! This one refuses to go over the top with simple rustic elegance.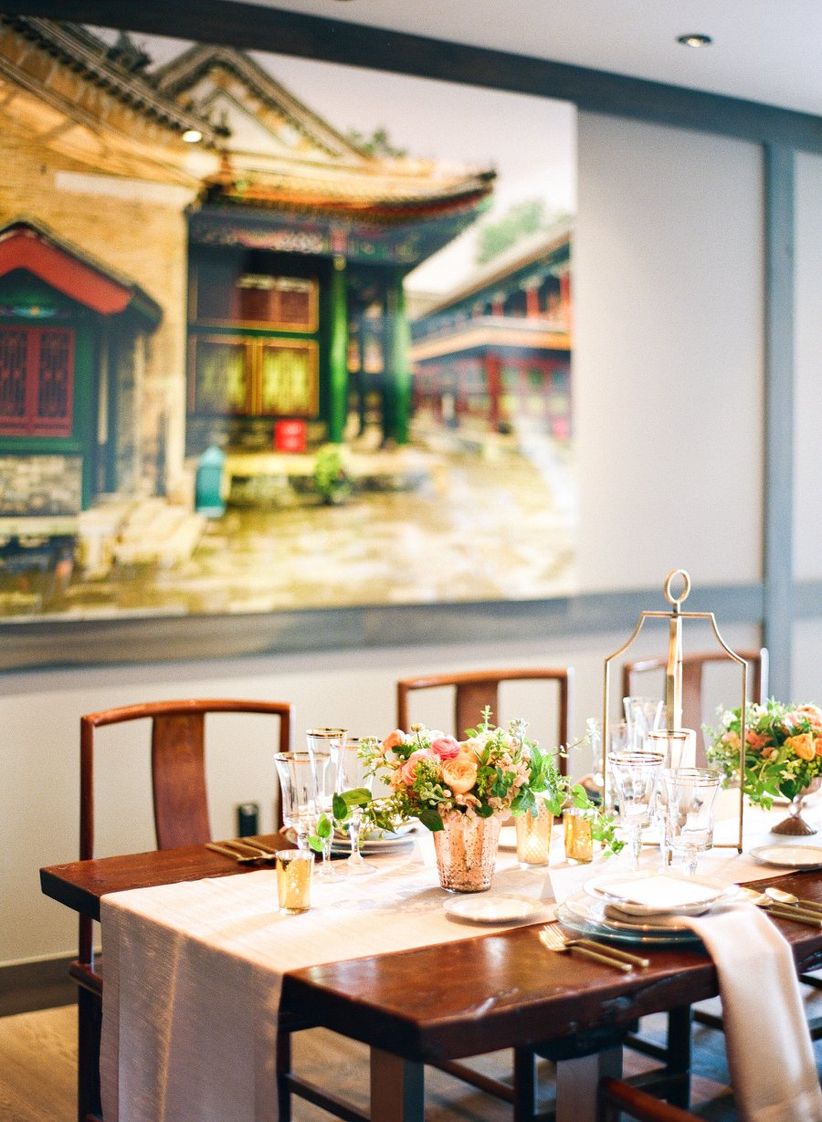 Photo: Kevin Chin Photography
Hosting your rehearsal dinner at a restaurant? Let the restaurant's artwork or décor inspire your color palette. This table setting picks up the greens and golds from the masterpiece above it.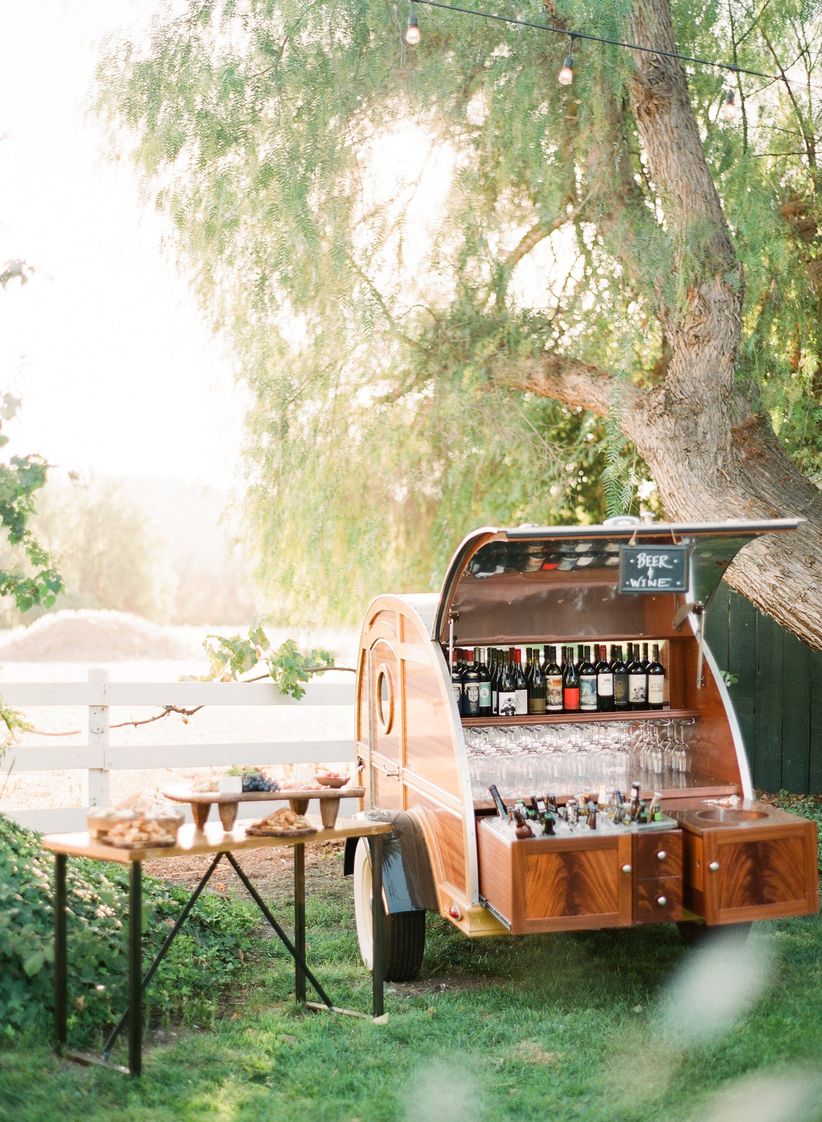 Photo: Michelle Beller Photography
If your rehearsal dinner is outdoors, get creative with your bar area to make a statement — like a self serve station in the form of a mini caravan.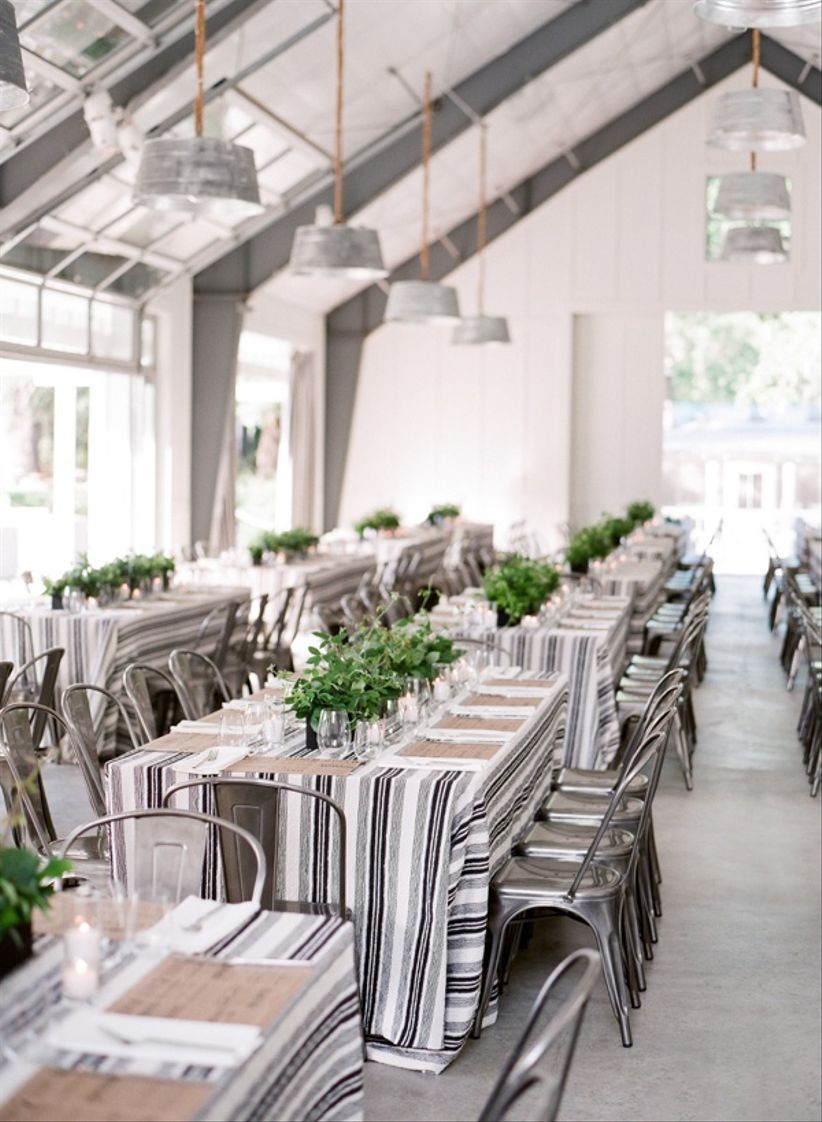 Photo: Jose Villa Photography
Now, this set-up is for one big rehearsal dinner! We love the bistro vibes of striped linens and industrial chairs — they wow while achieving simplicity.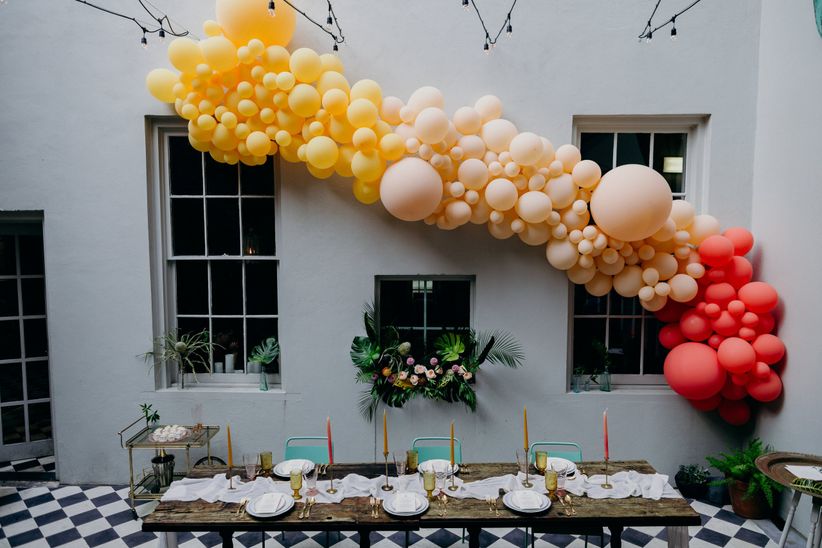 Photo: Trevor Mark Photography
Dress up your interior space with a bubbly garland of sunny balloons to signify that the party is about to begin!