7 Chic Museum Wedding Venues in Dallas & Fort Worth, TX
With all the arts and culture the DFW area has to offer, the region's sophisticated museums offer great options for stylish wedding venues.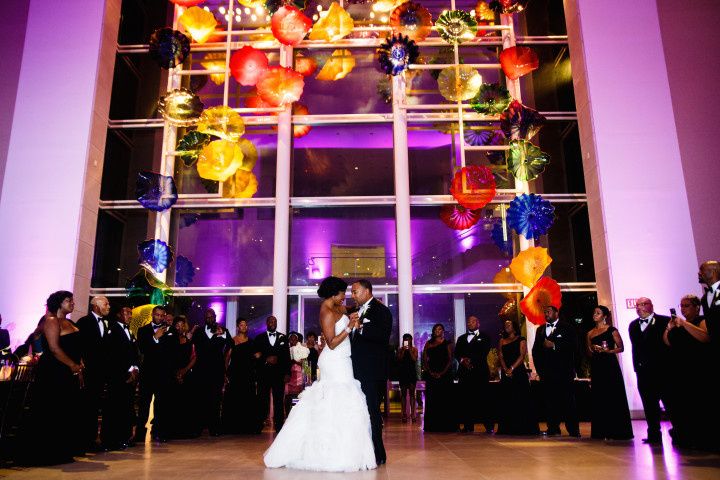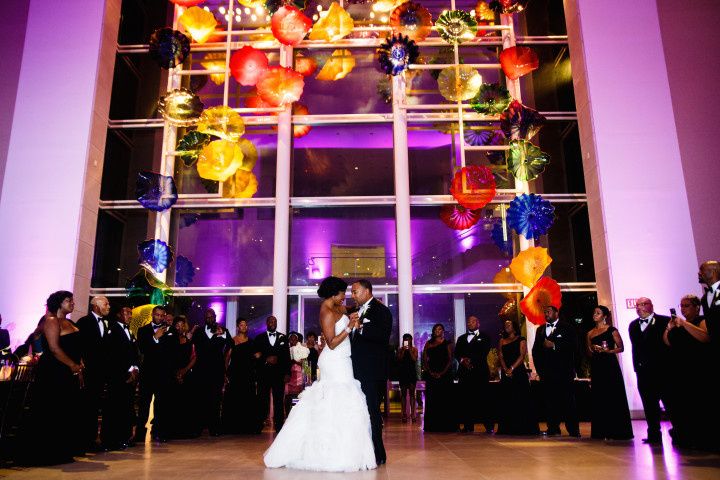 Photo: The Amber Studio
Whether your tastes more closely align to sleek modern art or Cowboy charm, museum wedding venues in the Dallas-Forth Worth area offer world-class style in spades. Nestled between the Red River and Hill Country, North Texas, which includes the cities of Dallas and Fort Worth and a bevy of bustling suburbs, is a region bursting with colliding culture and history. Whether you're planning for a wedding guest list full of DFW locals or stuffed with out-of-towners, these museum wedding venues—with the Dallas wedding venues clustered downtown and the Fort Worth wedding venues in the city's cultural district—showcase the best of Big D and Cowtown.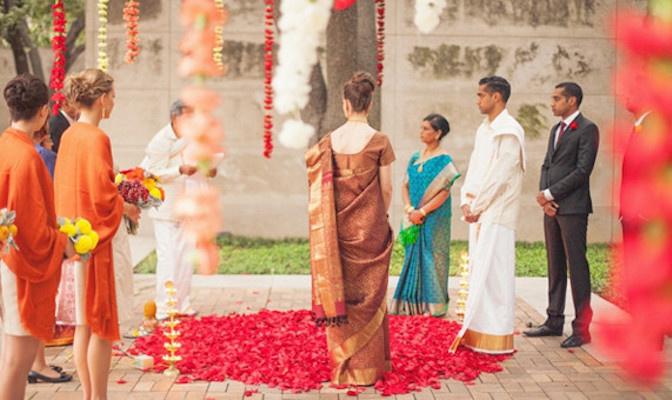 Photo: Dallas Museum of Art
Dallas Museum of Art

One of the most versatile Dallas wedding venues, the DMA is well-suited for many types of ceremonies with both indoor and outdoor spaces and room for up to 700 wedding guests. Situated in the heart of downtown Dallas and the city's Arts District, the Dallas Museum of Art is the Dallas wedding venue with the most classic museum stylings. Most couples choose the chic courtyards for their wedding location, as you can't beat a ceremony in the museum's stylish sculpture garden with its reflecting pool and elegant stone tile. Head inside and choose one of several event spaces for the reception. The Hamon Atrium is one of the most popular choices for couples choosing this venue as the 3,500 square foot, open-concept room allows for high-tech projections on the wall and features colorful modern art.

Learn more about Dallas Museum of Art »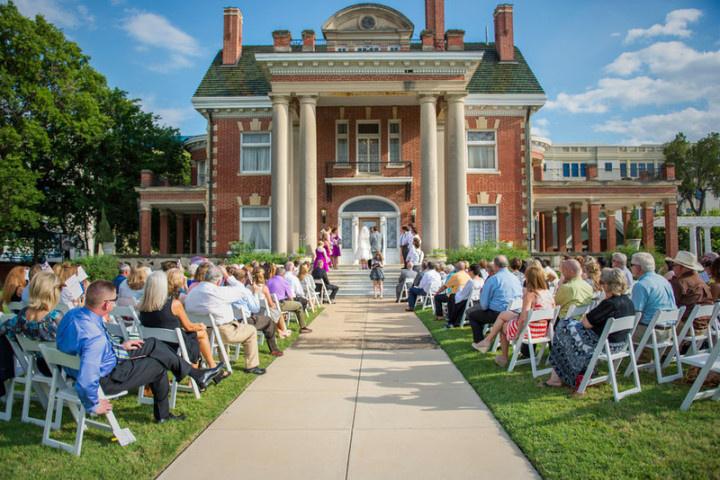 Photo: Thistle Hill
Thistle Hill House

One of the oldest surviving structures in Fort Worth, this grand wedding venue is a relic from the city's days as the kind of place an oil or cattle baron could amass a sizeable fortune. Thistle Hill was built in 1904, but restored in the 1970s and is now under the auspice of Historic Fort Worth. Fort Worthians and out-of-town guests alike will marvel at the Georgian Revival style historic event space with medieval columns, an expansive porch and a manicured lawn for an outdoor ceremony or reception. Though the home is a working museum about turn-of-the-century life in North Texas, the feel of this Texas venue is much more like that of a historic home or mansion. With a capacity for up to 250 guests, this 11,000-square-foot mansion is ready for weddings of all sizes.


Learn more about Thistle Hill »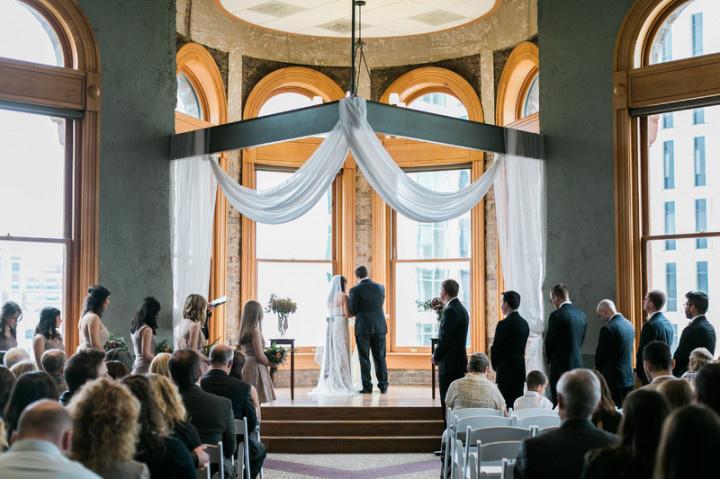 Photo: Old Red Museum
Old Red Museum

The spirit of North Texas is no more embodied than with this 19th century courthouse turned museum, colloquially referred to by locals as "Old Red." Designed in the artful Romanesque style and located in the heart of downtown Dallas, near Dealey Plaza, this Dallas venue is ideal for intimate ceremonies and receptions. Steeped in the history of Dallas County, this former courthouse is an architectural marvel inside and out, with the famous Clock Tower greeting your wedding guests as they arrive, winding stairways embossed with the Texas star and a light-dappled altar for your vows. Although the museum is massive, the event spaces are more intimate with the capacity to host about 220 guests.

Learn more about Old Red Museum »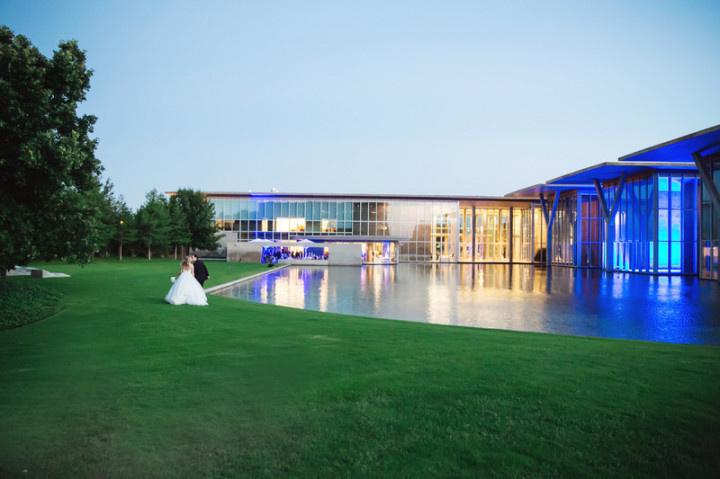 Photo: Modern Art Museum of Fort Worth
Modern Art Museum of Fort Worth

Quite possibly one of the chicest places in Cowtown, the Modern Art Museum of Fort Worth is an ideal choice for discerning art-loving couples. While you can't host your ceremony at this museum wedding venue, receptions are hosted in two distinct event spaces within the striking, mirror-walled building. With the capacity to hold up to 500 guests and a sparse, industrial design aesthetic, the Modern is ready for just about every iteration of modern wedding decor and details. Located along the cobble-stoned streets of the Cultural District, the ambiance of this venue extends far beyond the interiors and begins to peek out as soon as your guests make their way to the trendy neighborhood.

Learn more about Modern Art Museum of Fort Worth »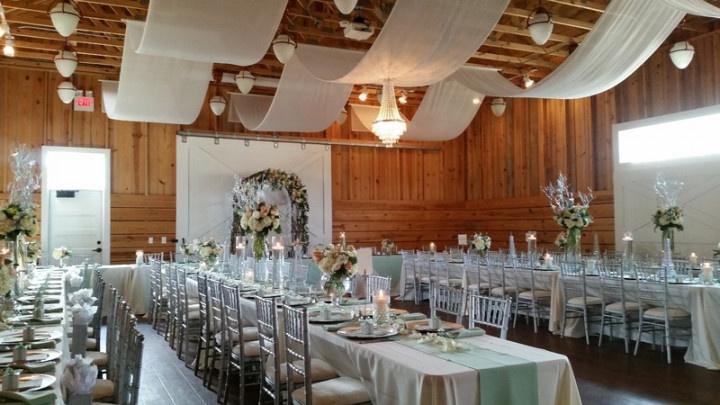 Photo: Frisco Heritage Center
Frisco Heritage Center

Part elevated rustic event space, part living historical diorama, the Frisco Heritage Center is a museum wedding venue just shy of 30 miles north of downtown Dallas. Comprised of a village of buildings that include a chapel built in 1904, a couple of restored homes and a replica of a railway depot, the Heritage Center's primary purpose is to preserve the history of the town of Frisco. With its sprawling property, Frisco Heritage Center's many buildings are variously utilized by wedding couples, including intimate chapel wedding ceremonies and creative wedding receptions in the railway depot. The site is perfect for all your wedding photo opps as well with a classic gazebo, a vintage oil derrick and artful statues dedicated to the history of the region.

Learn more about Frisco Heritage Center »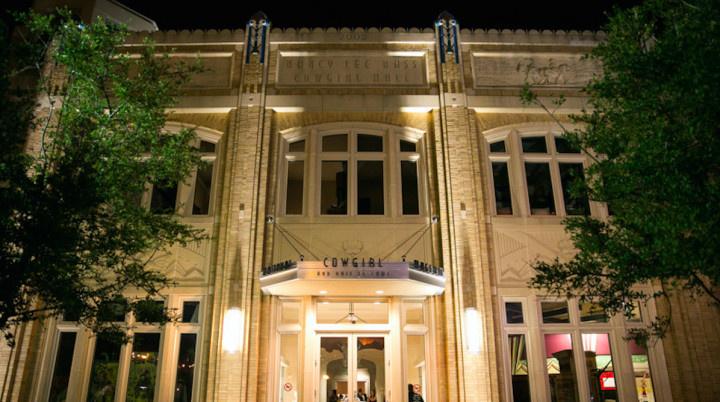 Photo: National Cowgirl Museum and Hall of Fame
National Cowgirl Museum and Hall of Fame

Whether you're a seasoned equestrian or have never set foot on horseback, National Cowgirl Museum and Hall of Fame in Fort Worth is one of the most unique museum wedding venues, basically anywhere. Honoring the history of the women who stormed those infamous cattle drives, the museum is 33,000 square feet of elegant girl power. Beyond the important history the museum preserves, it's gorgeous with four event spaces that host up to 400 guests in the city's Cultural District. Designed with a Western sensibility, weddings are held throughout the museum in the Rotunda, the Featured Exhibit Gallery, the Hall of Fame or the Spirit of the Cowgirl Theater. Bonus: Your guests are sure to love the elaborate cowgirl statue hanging from the ceiling of the space.

Learn more about National Cowgirl Museum and Hall of Fame »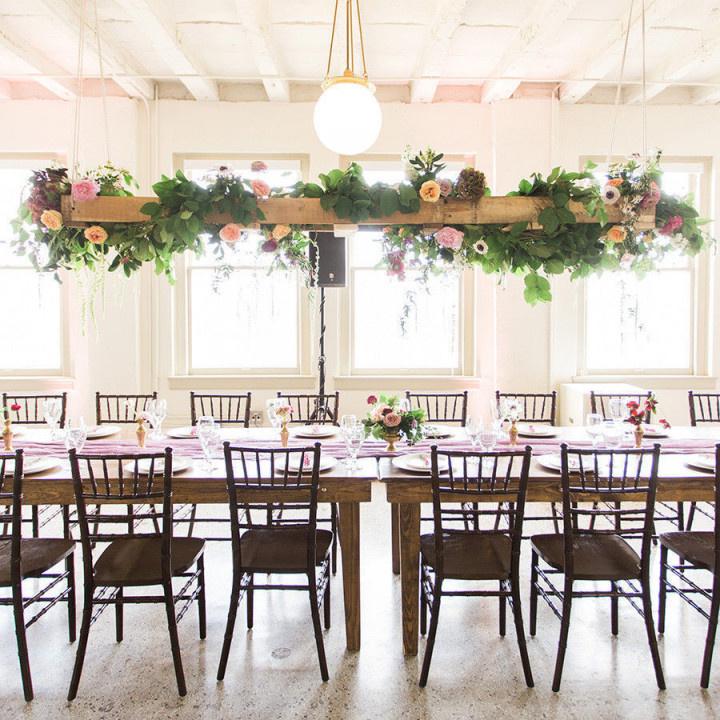 Photo: Stockyards Station
Stockyards Station

Nowhere is the heart of Cowtown more abundant and bursting than in the Fort Worth Stockyards National Historic District. So, for the cowboy or cowgirl who wants to get back to their roots (or simply have an excuse to rock a fun boot or two), the most perfect museum wedding venue is Stockyards Station, which is located in the bustling center of the district. Rustic stockyards provide the perfect backyard to modern weddings that run the style gamut from classic rustic to trendy industrial. Couples may choose between four event spaces, which collectively hold about 450 wedding guests, and, while distinct, all feature the authentic Texas details you'd expect from Stockyards Station like high ceilings, wood columns and brick floors.

Learn more about Stockyards Station »