5 Reasons to Get Married...at a Museum
There's no shortage of unique venues to consider where you can create a one-of-a-kind wedding - including a MUSEUM.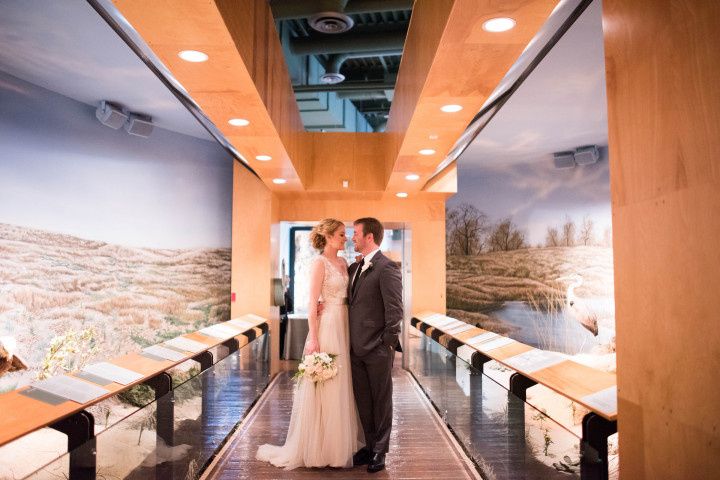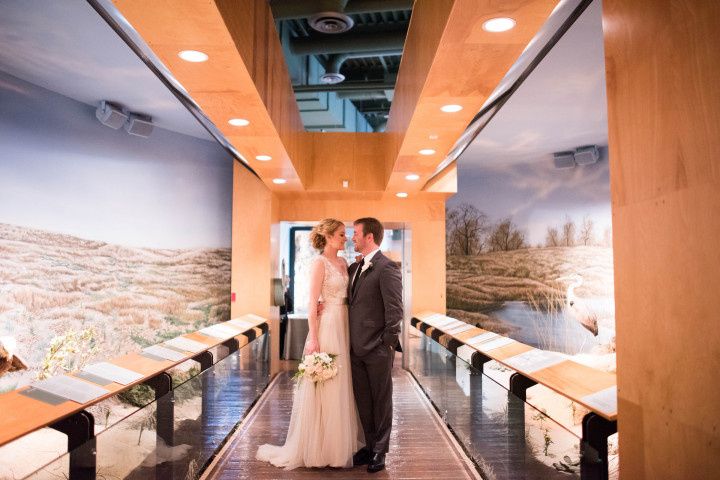 Photo: Elizabeth Nord Photography, LLC
Selecting your wedding venue should be one of the first items on your wedding checklist. Not only do wedding venues tend to book up fast, but where you'll wed will also help guide a number of other elements like décor, dress and even dining. There's no shortage of unique venues to consider where you can create a one-of-a-kind wedding.


We've rounded up some great reasons to wed at a museum.

It's an iconic space
Imagine being surrounded by art and history at your wedding. If you and your betrothed are culture vultures, a wedding at a museum is an option to consider. A number of museums rent out their public spaces for weddings. From dining near iconic art or even saying your I Do's underneath dinosaur bones, museums are a show-stopping venue. Iconic locations like New York's American Museum of Natural History, Washington, DC's Smithsonian American Art Museum and Chicago's Field Museum all offer wedding rentals.

Museums usually have an amazing entrance
Renting a museum doesn't mean you'll have the run of the entire space during your wedding. Instead, many museums rent out the main area where a ceremony, dinner and dancing can be accommodated. The good news is, that's usually the most impressive part of the museum. A dramatic marble staircase, towering columns and world-class art can all be a part of the price of admission for the evening.

Museums can accommodate big (and small) weddings
Holding your wedding at a world-famous museum means you can host a very large wedding in the grand hall. But engaged museum-goers can also find a smaller (and more affordable) art museum or gallery that offers the same cache of a culture-focused wedding, but for a much more intimate group of guests. Look for local art galleries, niche museums or even a historic library that offers wedding rental space that can match your museum wedding fantasy.

There's more to do than mingle
A wedding at a museum gives your out-of-town guests the chance to check out a tourist attraction. While you and your wedding party are posing for pictures post-nuptials, your friends and family can tour the open parts of the building and converse about the museum's latest installations during cocktail hour.

You get built-in decorations
If you get married at a museum, you can't move anything. That world-famous painting in the foyer can't be moved to accommodate the band. And that T-Rex skeleton towering over your guests can't be covered up. But that's a good thing! Instead of the standard centerpieces and uplighting, a wedding at a museum means you'll have some of the most unique décor your guests have ever seen.