The 18 Planning Questions I ALWAYS Get Asked, From a Wedding Editor
I've been writing about weddings for over a decade, and get asked a LOT of questions. Here are a few of the most-asked queries, and exactly how I answer them.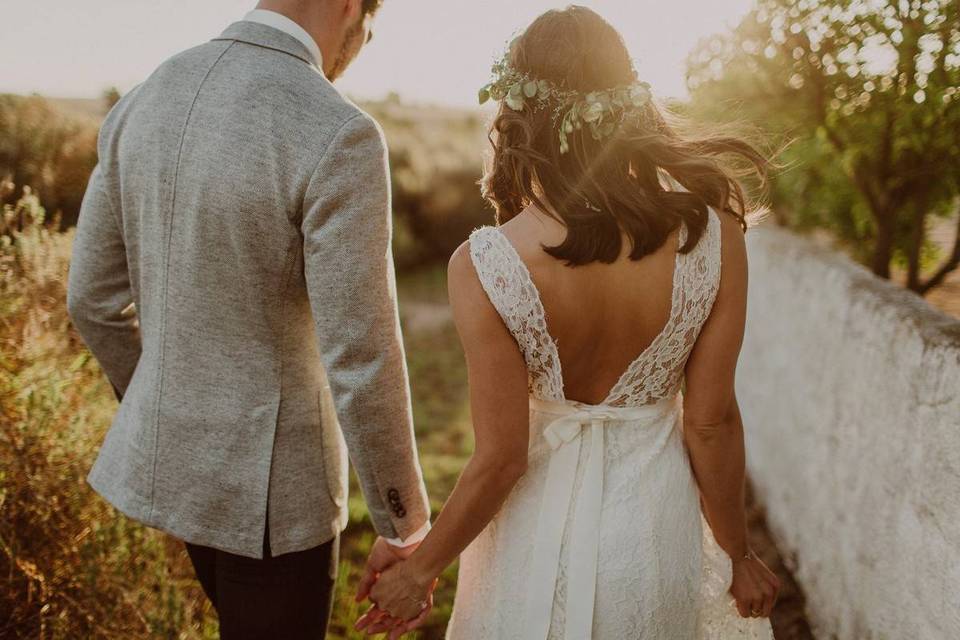 I've been writing about weddings for over 15 years now, and, as you might expect, have become the go-to person in my family and friend groups for wedding-related queries—though, despite my expertise, my loved ones don't always follow my advice! While I'm generally more than happy to answer questions from friends, family members, and people my mother meets at the nail salon, I do find the same questions come up repeatedly. So I've decided to publish all the questions and answers I hear most frequently in the hopes that they'll help anyone who's in the midst of wedding planning, including those folks my mom meets at the nail salon. Here's my ultimate wedding planning Q&A.
OMG, I'm engaged! What should I do first?
Well, you're not going to love this answer: Setting a budget. Ugh, I know. But you really can't start doing anything fun until you know how much you have to spend. And that doesn't just mean having the tough conversation about who's paying for the wedding (you, your family, your in-laws, or some combination of the three) and how much your total budget will be. You'll also want to divide your budget based on the different vendor categories—WeddingWire's budget tool and this wedding budget breakdown can help with that.
How much does a wedding cost?
Here's the thing: How much you'll spend on your wedding really varies depending on where you're getting married. The average cost of a wedding usually hovers around $28,000, but it's usually higher in big cities and lower in more rural areas. The WeddingWire Cost Guide can provide the average cost of a wedding in your area.
How do I create a guest list?
There are a few ways you can go about creating a guest list, but here's one strategy. Come up with a target guest count, and divide that number in half. You and your partner take one half for your friends and VIPs, and the other half is divided equally between your parents and in-laws. If you need to add more people, you can adjust accordingly. The guest list tool on WeddingWire can be a lifesaver in keeping your list organized. And remember, that you can't start looking at wedding venues until you've come up with an estimated guest count.
Can I create a "b-list" of guests who I'll invite in case those on my "a-list" can't make it?
You can, but I don't recommend it. Your b-listers will probably find out that they didn't make the initial cut, which can lead to hurt feelings.
We want to have a small wedding and my parents/in-laws want to invite a ton of people. What should we do?
When it comes to wedding etiquette, you'll often hear me use the phrase "if they pay, they get a say". So if your parents and/or in-laws are contributing financially, they do get to provide input in your guest list. In this case, I would start by having an honest and calm conversation with your parents (no yelling!), and tell them that you'd like to keep the wedding relatively small and ask for a compromise. You can even bring a favorite venue into the discussion—"We really love this venue but it only holds X people. If we invite too many people, we can't get married here."
What's a good wedding venue in [name a city]?
Sure, I can tell you about the venues where I've attended events, but you'd be better off checking out the WeddingWire venue directory to get a fuller picture of all the venues in your area. You'll be able to read reviews from past couples, which will give you a better idea of what it's actually like to get married at those locations.
How many gifts should I register for?
Double the number of guests you're inviting, and register for that many gifts. Ideally, you'll register for gifts at a variety of price points, but don't be afraid to register for a few big-ticket items. Some of your guests may want to splurge on your gift, and larger items make for great group gifts.
How do I tell my guests about my wedding registry?
So technically you're not supposed to put your wedding registry information on printed materials (the exception is your shower invitations, because someone else is hosting that event). The workaround for this is to put your registry information on your wedding website and then include your website link on printed materials, such as your save-the-dates and invitation inserts.
Should I hire a wedding planner?
In most cases, yes! Not only can a wedding planner can help guide you through the planning process, they can help you save money, work with your vendor team, and ensure your big day runs without a hitch. There are several different types of wedding planners, so make sure you're hiring the right coordinator for your needs.
Can you read this wedding venue/vendor contract for me and make sure it sounds reasonable?
I'm an editor, not a lawyer! The best advice I can give is to read all vendor contracts carefully, have a friend or family member take a look as an extra pair of eyes, and don't be shy about asking questions if there's something you don't understand. Here's a primer on wedding vendor contracts with some words and phrases to know.
Do I have to include my parents' names on our wedding invitations?
You may be surprised to learn that this is the wedding-planning question I get asked most often. And the answer is: If your parents and/or in-laws are contributing financially to your wedding, they should definitely be listed on your invites because they are technically hosting the event. And if they're not contributing financially, you can still opt to include them, but that's up to you. There are many different wedding invitation wording options, so pick the style that feels right for your event.
I hate what my future in-laws are planning for my rehearsal dinner. How do I tell them?
Your in-laws are being kind enough to pay for your rehearsal dinner, so you just may need to let this one go. However, if you feel really strongly about this issue, you can talk to your partner and have them work with their parents to change course. But in my opinion, it's not worth potentially ruining your relationship with your future in-laws over this.
What's the deal with plus-ones?
A plus-one is, to put it simple, a guest of a guest. So, anyone who is in a serious relationship (whether you know their partner or not) should be invited with a plus-one. If you are only inviting a few single friends who don't have serious partners, it's a nice idea to give them plus-ones so they can bring a guest if they choose. However, if you have a lot of single guests, you don't have to give them plus-ones—though if you make this your rule, try to avoid making exceptions or you might cause hurt feelings among your crew.
Can my mom throw me a shower?
Traditionally, the maid of honor and bridesmaids throw the shower—it was seen as bad form to have immediate family members host. However, times have changed, and now it's totally acceptable to have your mom or other close family members host your shower.
I don't want to invite kids to my wedding. How do I let guests know?
There's no real way to say "no kids" directly and politely on a wedding invitation, so your best bet is to be clear about who's invited when addressing the envelope. If you're worried about people bringing kids anyway, you might also include a note on your wedding website that reads: "Due to [cost constraints and/or safety concerns], we are unable to accommodate children at our event." If a guest includes children on their RSVP, you'll need to call them directly (or have a loved one make the call) to let them know that, unfortunately, children cannot be accommodated at your event. Don't make exceptions.
Do I have to tip my wedding vendors?
You sure do! Here's a wedding tipping guide to help you plan for those big-day gratuities.
What do I write in thank-you notes?
We've got a template for that! Basically, keep it simple—thank the guest for the gift, talk about how you'll use it, thank them for attending your wedding or say how sorry you are that they couldn't, and end it there.
I didn't receive a gift from one of my guests. Do I tell them? Do I still have to send them a thank-you note?
Your best bet is to send them a thank-you note thanking them for attending the wedding—but obviously don't mention a gift. When your guest receives the note, they'll likely notice that no gift was mentioned and realize that a. They forgot to send a gift, or b. The gift they sent got lost or is delayed, and they'll remedy the situation accordingly.