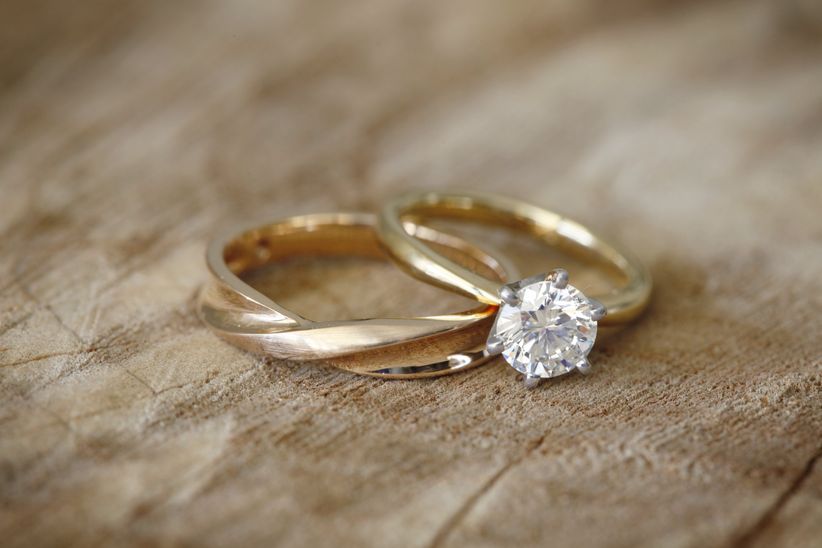 When it comes to engagement rings, the usual consensus is that bigger is better. And while it's easy to get dazzled by jaw-dropping rocks that pop up in our social media feeds (like the latest celebrity engagement rings), not every bride dreams of an over-the-top style — and that is totally okay! Minimalist engagement rings and simple designs can be just as beautiful as any megawatt sparkler, and we're here to prove it. So whether you're looking for a minimalist option to match your low-key lifestyle or simply don't want to break the bank on a huge ring, these designs give you plenty to choose from.
Here are the minimalist engagement rings we're loving right now.
Sideways Emerald Cut
If you're looking for minimalist engagement rings that are also low-maintenance, you'll definitely want to consider a bezel setting. This type of ring setting wraps the center stone in metal on all sides, ensuring that it's extra-secure and protected. A sideways emerald cut diamond is a less common option that's ideal for creating a unique look.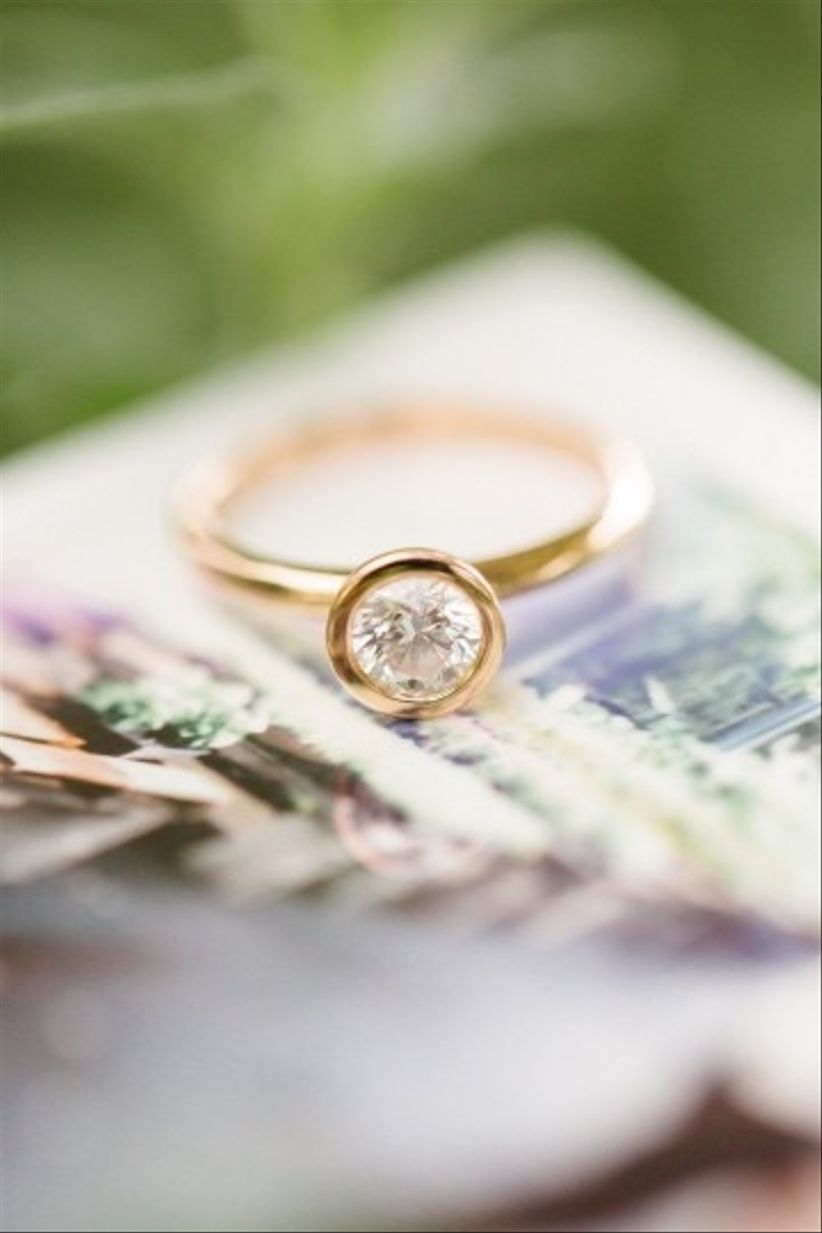 Round Cut With Bezel Setting
Round-cut stones also look fabulous with bezel settings. This is an ideal alternative for brides who want a classic ring without having to worry about prongs snagging or diamonds coming loose.
Solitaire Blue Stone
You can still rock a colored stone even if you're going for a simple look! By opting for a thin band and skipping any accent stones, the ring will have just the right amount of pizzazz while still coming across as minimalistic.
Classic Emerald Cut
We love solitaire stones with thin bands — can you tell? An emerald-cut diamond shines entirely on its own when set in elegant yellow gold. It's a lovely minimalist engagement ring choice if you're going for a modern classic piece that will be stylish for decades to come.
Marquise Eternity Band
Not into the whole traditional engagement ring situation? Don't feel like you have to stick to the standard "center stone and band" style if it isn't a fit for you. A diamond eternity band can serve as a practical engagement ring alternative for brides who don't like the height of a prong or halo setting. Stack it with a plain wedding band to really put the diamonds in the spotlight.
Barely-There Stone
On the other hand, if you do like the look of a traditional engagement ring but want something that's completely unfussy, a barely-there stone will do the trick. This delicate style is one of our favorite minimalist engagement rings for brides with slender fingers or small hands.
Round Cut Solitaire
One of the most timeless ring styles also happens to be perfectly suited for our minimalist engagement rings roundup. Whether its set in platinum, white gold, or yellow gold, we can't argue with this combination — a solitaire round-cut diamond and unembellished band is always chic.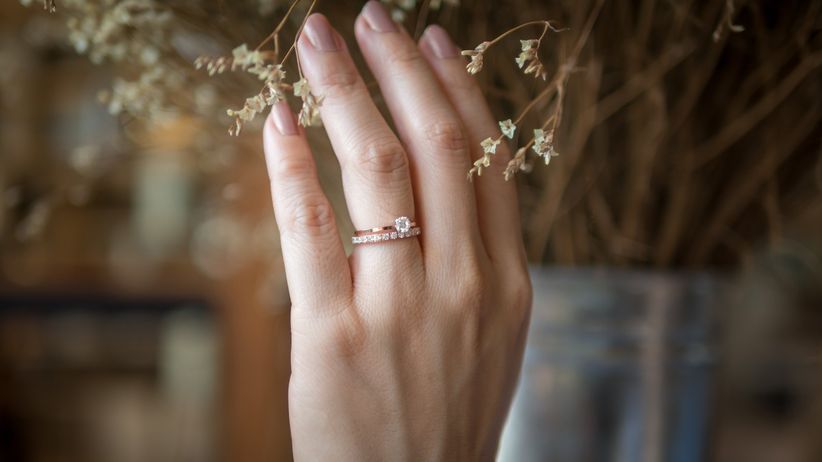 Extra-Thin Band
Following the ready-to-wear trend of super dainty jewelry, we've started seeing more engagement rings with extra-thin bands. With this type of band, you'll also need to have a smaller stone, since it won't be able to support a bulky setting.
Three-Stone Ring
While most minimalist engagement rings have only one center stone, there are ways to rock a multi-stone style without feeling extravagantly blingy. Stick with an unembellished band, keep the accent stones small, and stay away from halo settings for the cleanest look.