27 Simple Wedding Rings You'll Feel Comfortable Wearing Every Day
Simple wedding rings are elegant and timeless. Check out our top picks for simple wedding bands for both men and women, as well as our favorite gender-neutral options.
We have included third party products to help you navigate and enjoy life's biggest moments. Purchases made through links on this page may earn us a commission.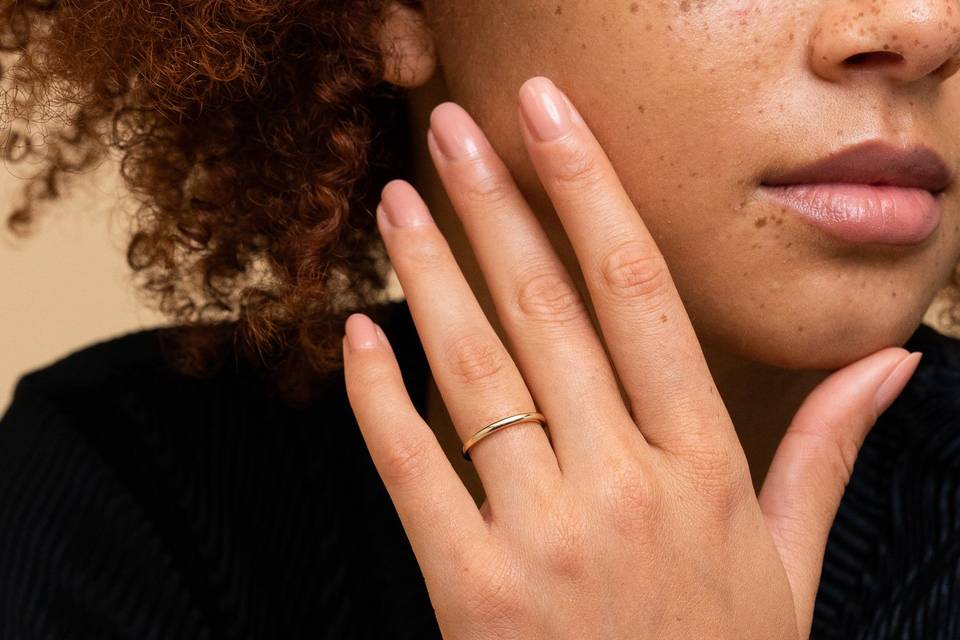 Your wedding ring is one of the most important pieces of jewelry because you'll likely wear it every day. Whether you have a minimalistic style or you're worried about damaging an intricate wedding band, going for a low-key look is a popular choice for many people. To help you find the perfect style, we rounded up 27 simple wedding rings that you'll feel comfortable rocking on a daily basis. When choosing a wedding ring, it's important to consider any existing jewelry you own (specifically your engagement ring), your lifestyle (especially if you're constantly sweating it out at the gym) and your style preferences. You can also take your partner's choice into consideration, however many couples choose mismatched wedding rings. We included smaller gemstones, subtle patterns and alternative materials for you to perfuse as you decide what kind of wedding band you want to purchase. The best part? You can shop your favorite looks too. See our favorite simple wedding rings below.
Do couples pick out their wedding rings together?
Some couples do pick out their wedding rings together. You can get a matching pair or similar rings (like gold bands with different designs, for example). However, it's definitely not necessary. If you'd rather rock a colorful, silicone wedding ring but your partner wants a sparkly pave band, that's absolutely acceptable. Remember: You're going to be wearing this item a lot, so you want to choose something you genuinely like. If you decide to do your own thing, consider involving your partner in the shopping process so you have an opportunity to bond over it together.
Can women just wear one wedding ring?
While women and femme-identifying folks typically wear a wedding band and an engagement ring, there are no rules when it comes to your wedding jewelry. You can wear as many or as few wedding rings as you'd like—no matter your gender identity. However, if you use your hands a lot, work out frequently or simply want a more understated look, it's perfectly OK to just wear one ring. On the other hand, you can absolutely rock your engagement ring and wedding band full-time. If that's the case, make sure the wedding band fits alongside your engagement ring so that there's no extra fitting to be done after you purchase. TL;DR: Toss out any rulebook you may have heard about regarding wedding rings. Wear what makes you feel happy and confident.
Our Favorite Simple Wedding Rings
Whether you're shopping for yourself or your partner, we've got something for everyone. See our favorite simple wedding rings of all time, below.
Simple Wedding Bands For Her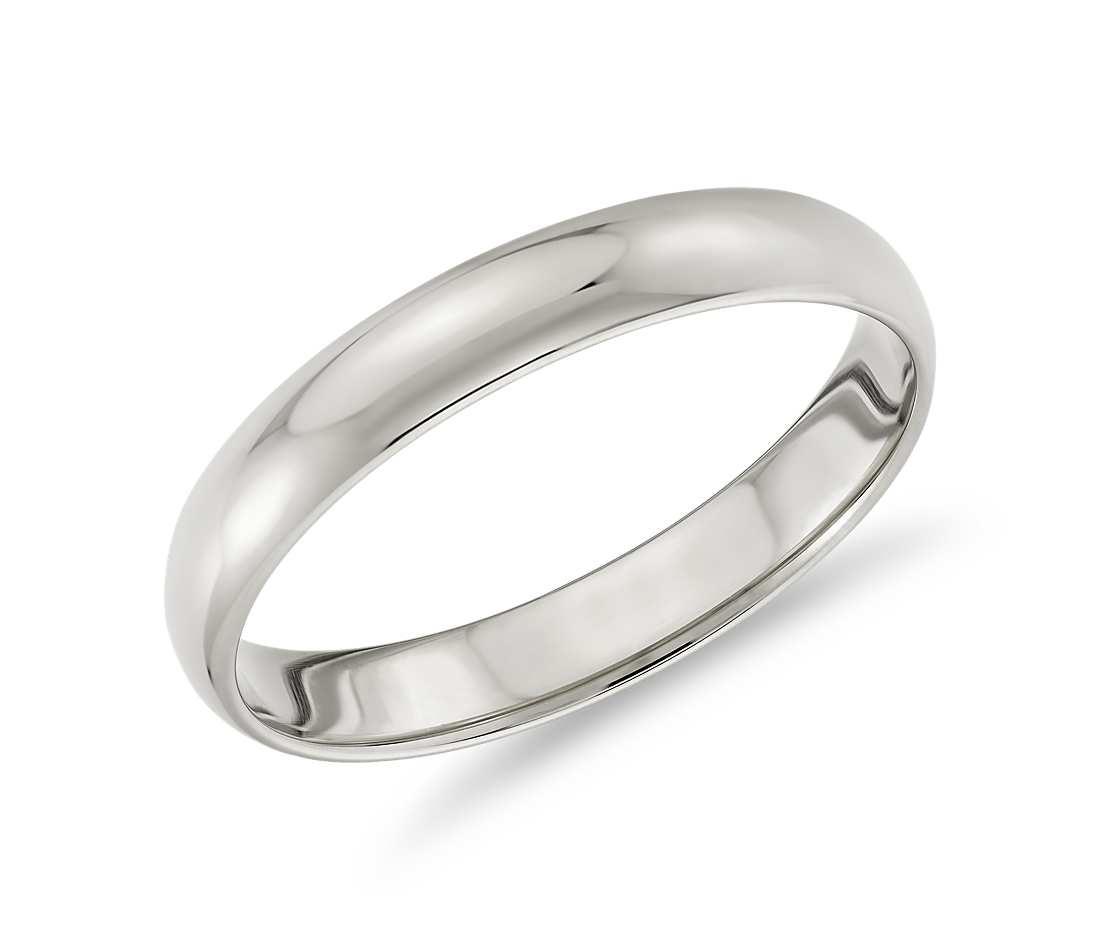 Perfect as part of a matching set with your partner, this classic wedding band is a perfect example of a simple wedding band for women that goes the distance. It's comfortable for everyday wear, with rounded edges and a smooth interior, while the high-shine finish will dazzle. Choose from a variety of sizes and metal finishes.
Blue Nile classic wedding ring, from $300, Blue Nile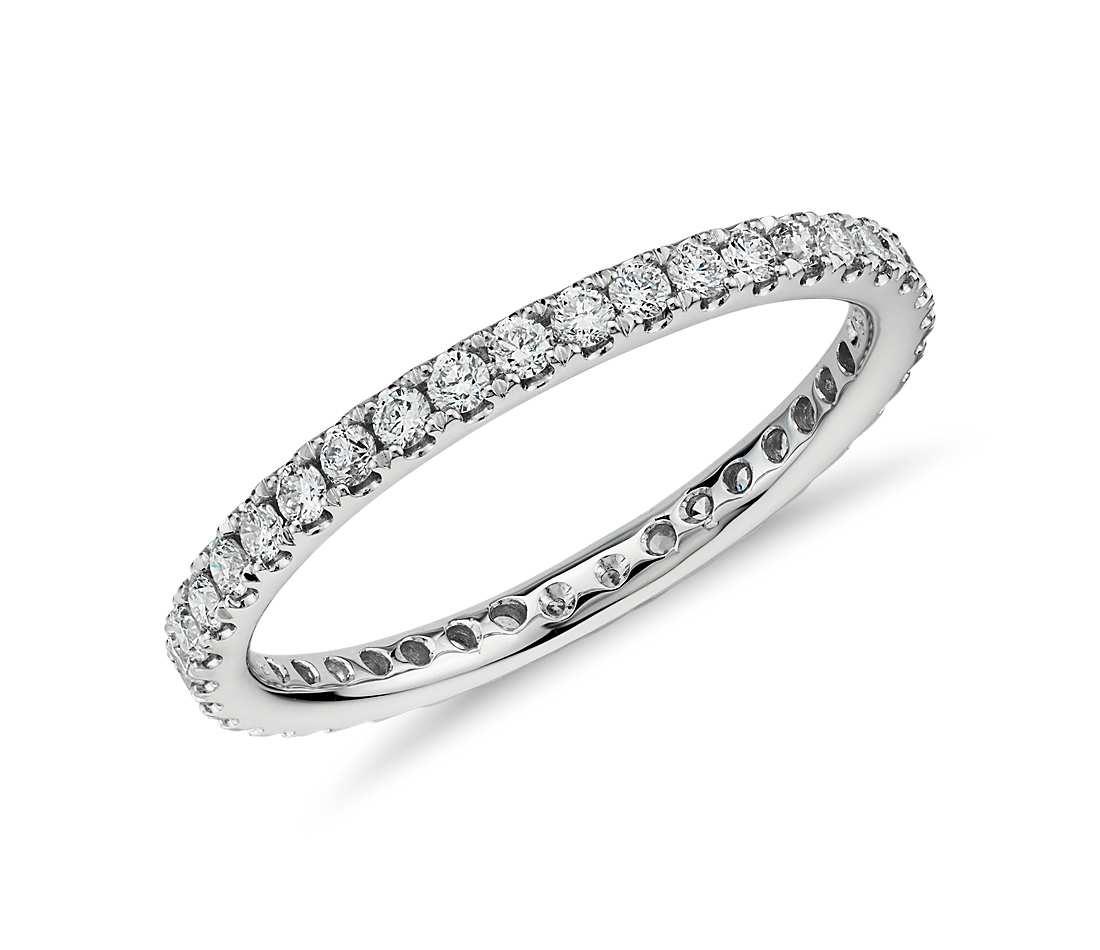 If you're looking for something simple yet stunning, this pave eternity band is it! With a full circle of pave diamonds, you'll be covered in bling whether you choose the ¼ carat or something slightly larger. Available in white, rose or yellow gold, and platinum as well.
Blue Nile Riviera petite pave eternity diamond band, from $1,090, Blue Nile
You don't have to include gemstones or diamonds for your wedding band to make a statement. Case in point: this unique, stunning chain-link band.
Mejuri thin chain ring, $160, Mejuri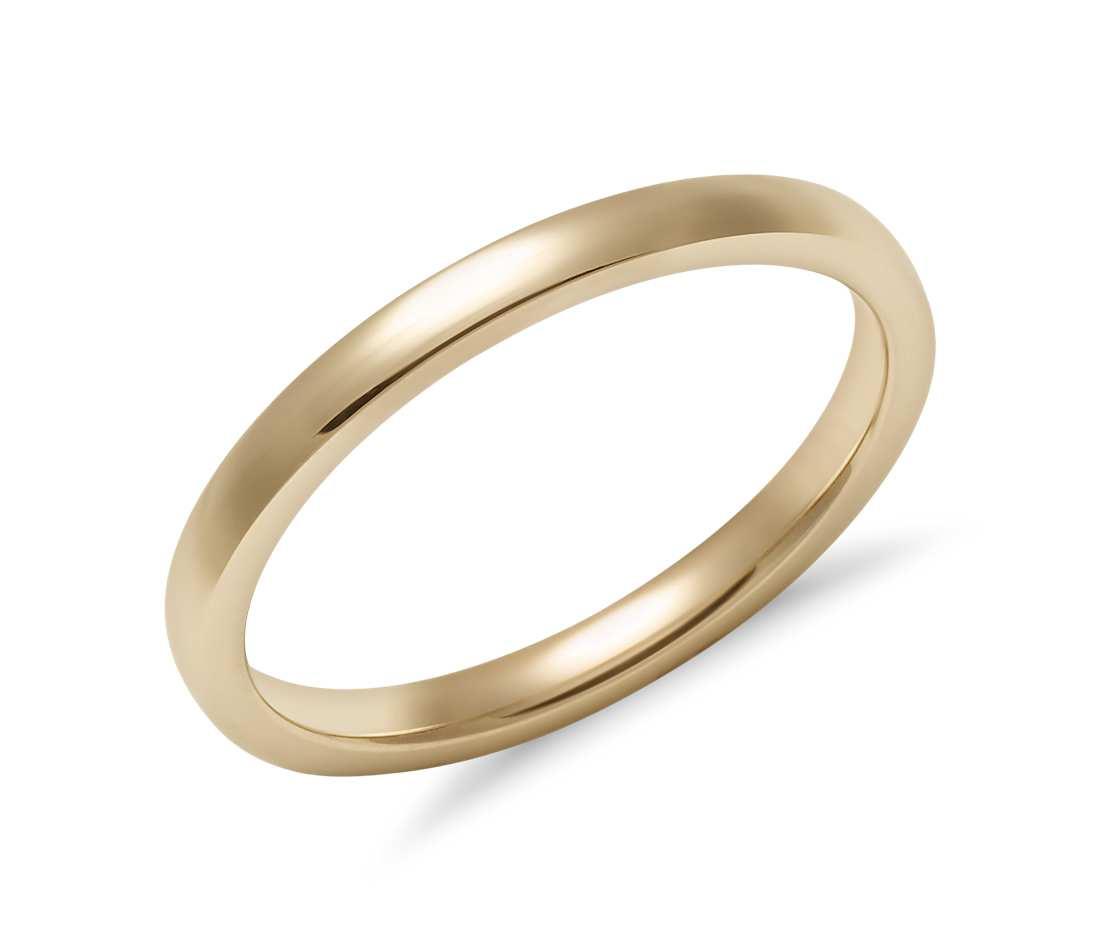 If you're looking for a simple wedding ring in white gold, consider this low dome band from Blue Nile. Low dome means the ring has a sleeker profile than a traditional band, for a more modern look that'll match nicely with your engagement ring without overpowering it.
Blue Nile low dome comfort fit ring, from $410, Blue Nile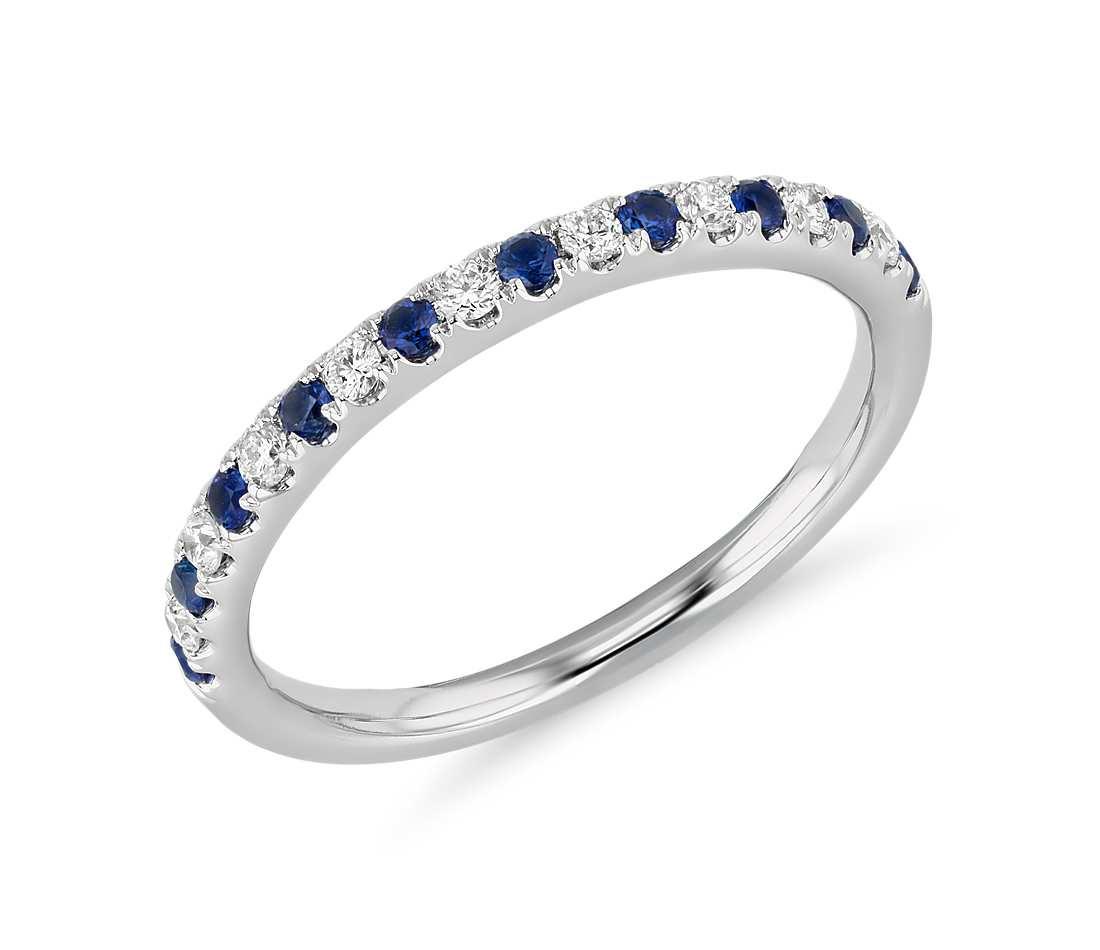 Add a touch of color to your wedding band with precious gems. We personally love the choice of sapphire because it's the most durable of the stones. However, feel free to incorporate any colored stone your heart desires.
Blue Nile Riviera sapphire diamond ring, $920, Blue Nile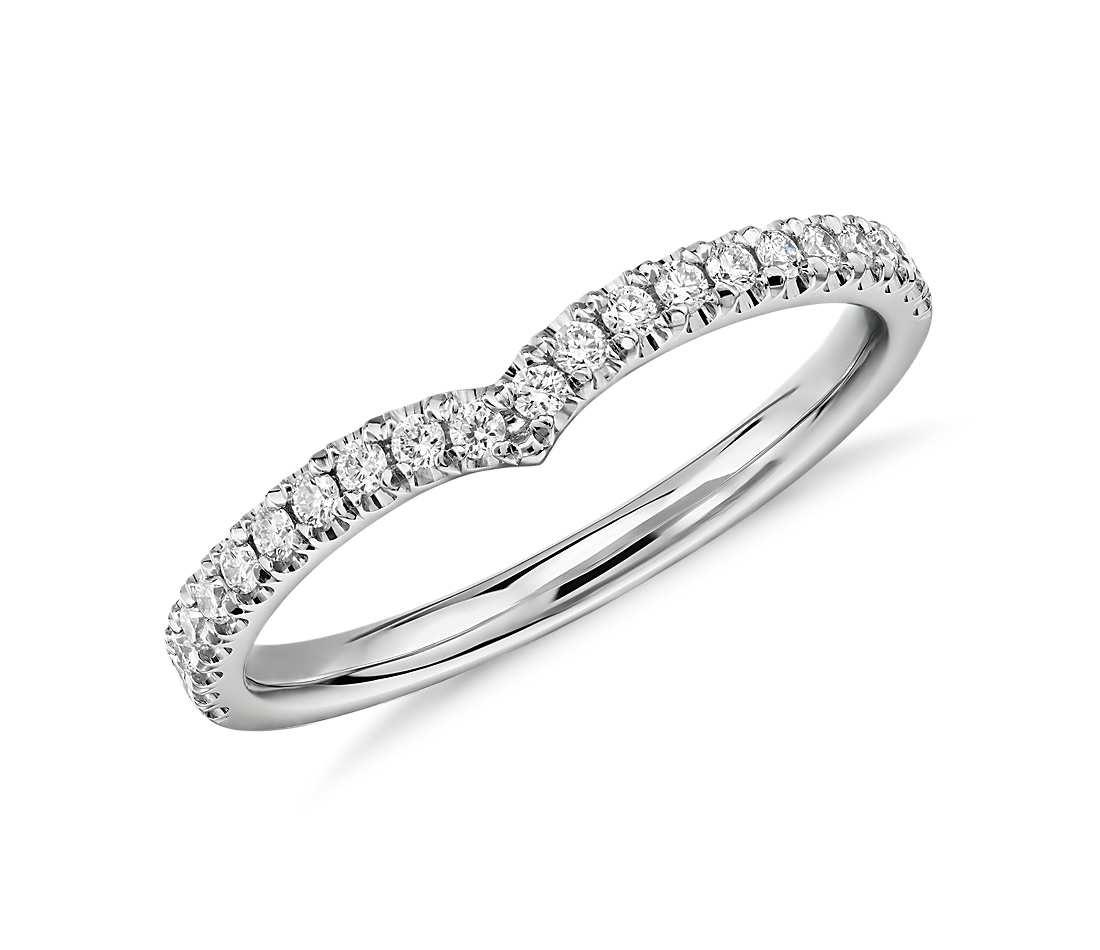 This channel-cut simple wedding band for women is crafted with a v-curve, which perfectly cradles your solitaire engagement ring. The two come together for a stunning, sparkly look that'll turn heads everywhere you go.
Blue Nile classic curved diamond ring band, from $920, Blue Nile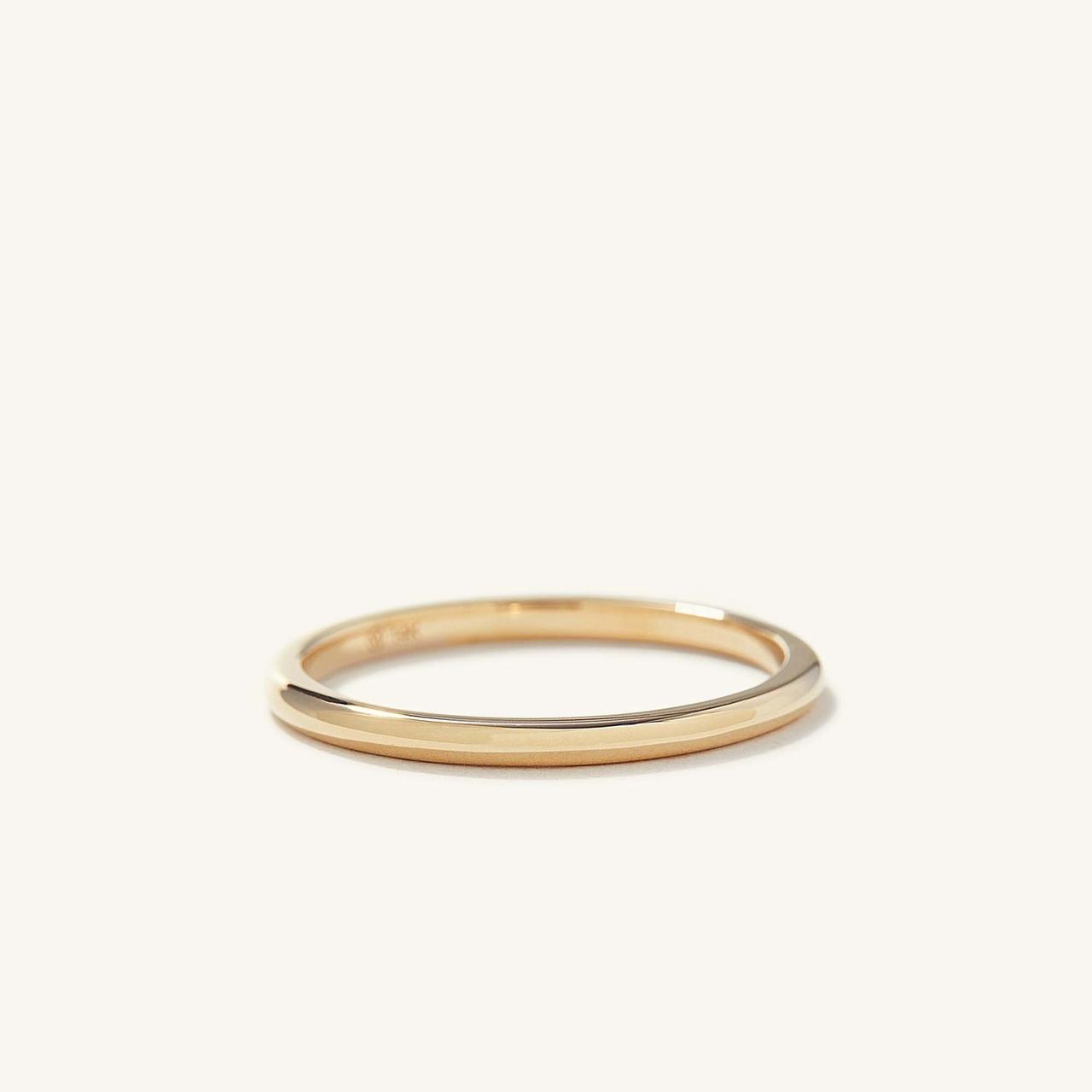 Embrace the minimalist trend with a whisper-thin band. This simple wedding ring will complement any of your existing jewelry or look beautifully delicate on its own
Mejuri thin band, $450, Mejuri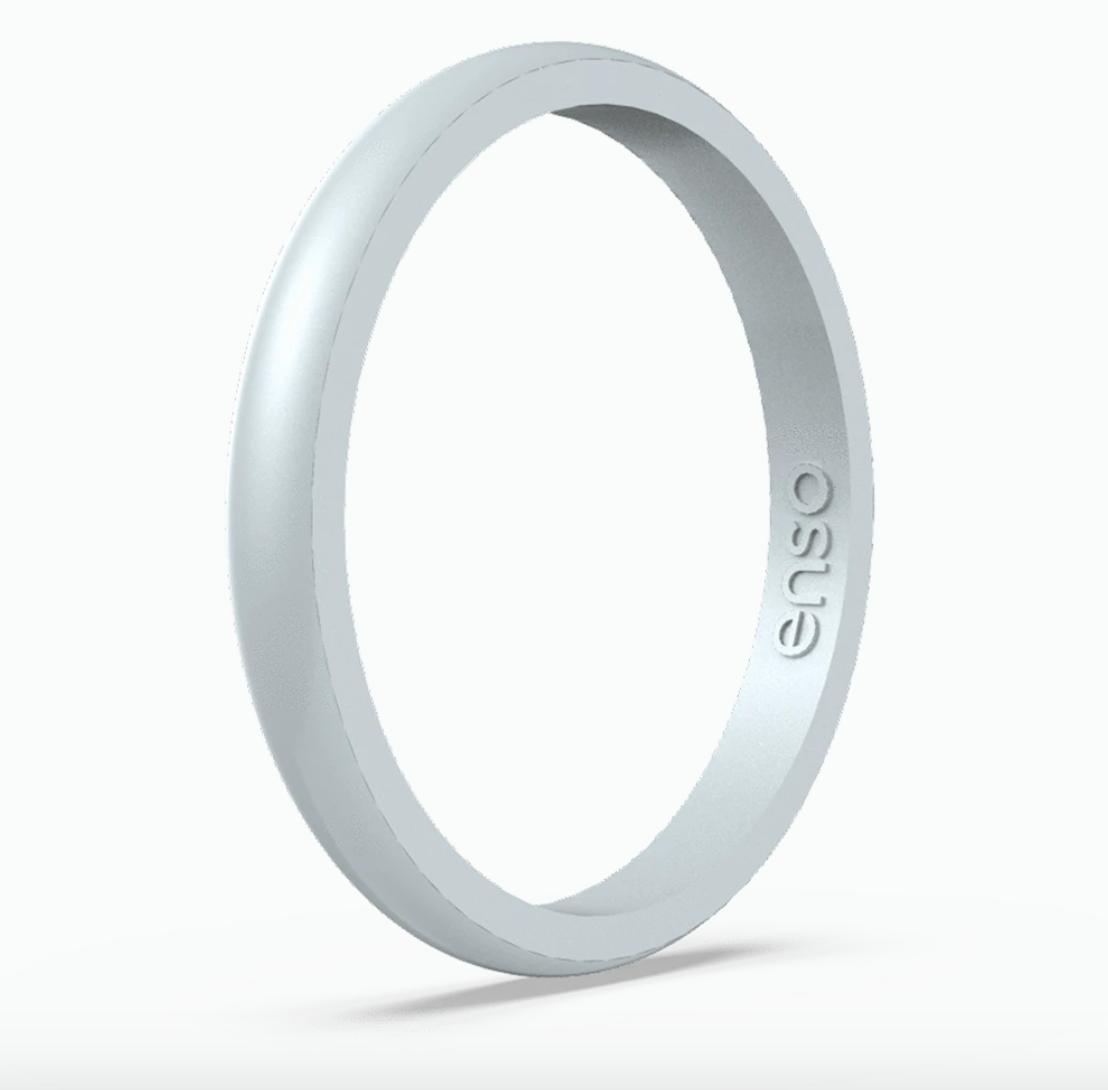 If you're constantly on the go, consider a silicone band. It's a simple wedding band that's perfect for anyone with an active lifestyle.
Enso Rings Elements Classic Halo silicone ring, $40, Enso Rings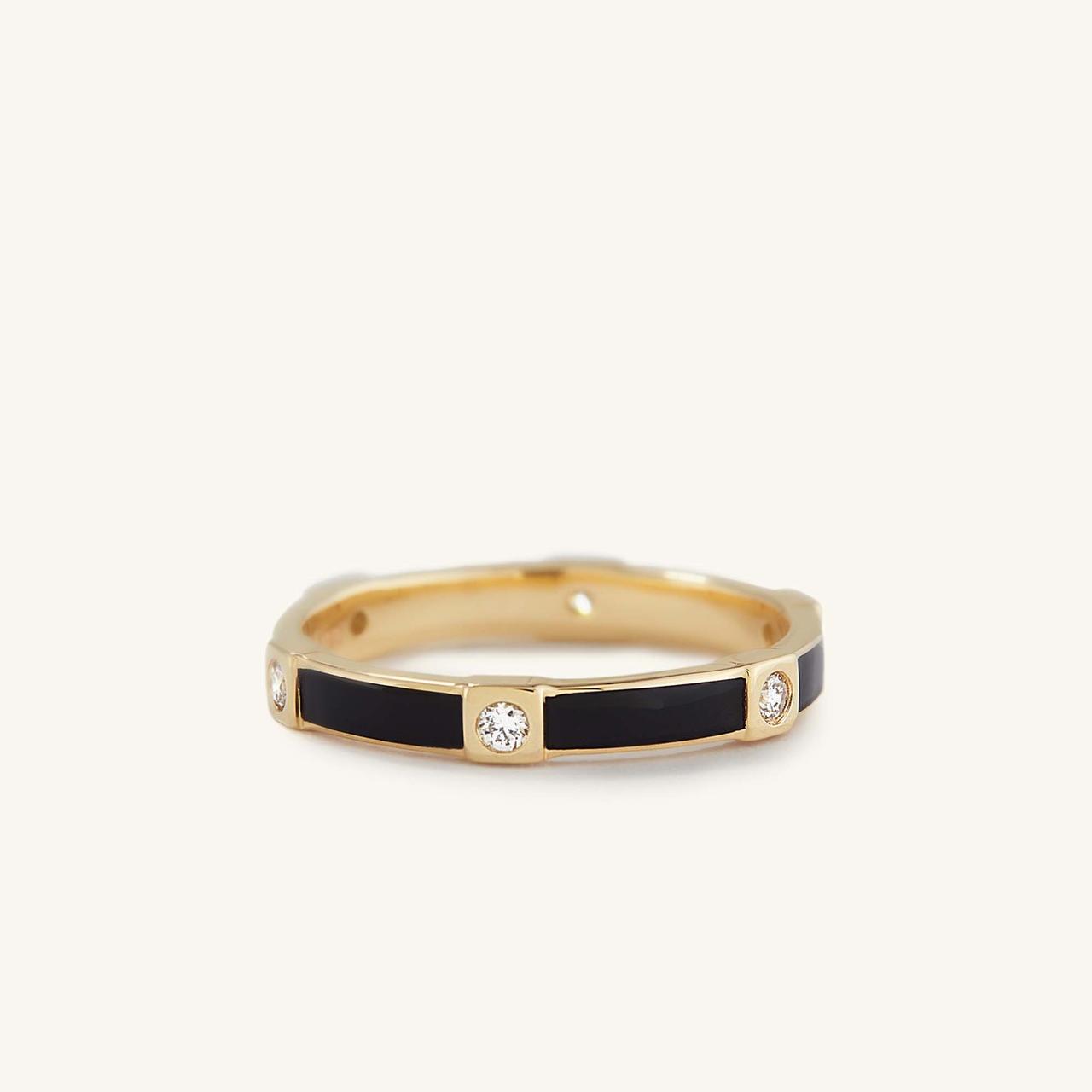 Not into the classic metallic look? Consider this black enamel band. Between the small diamonds, golden accents and unique shape, it's a simple wedding ring that makes a big statement.
Mejuri diamond enamel band in 14k Yellow Gold, Diamonds, Black Enamel, $390, Mejuri
Simple Men's Wedding Bands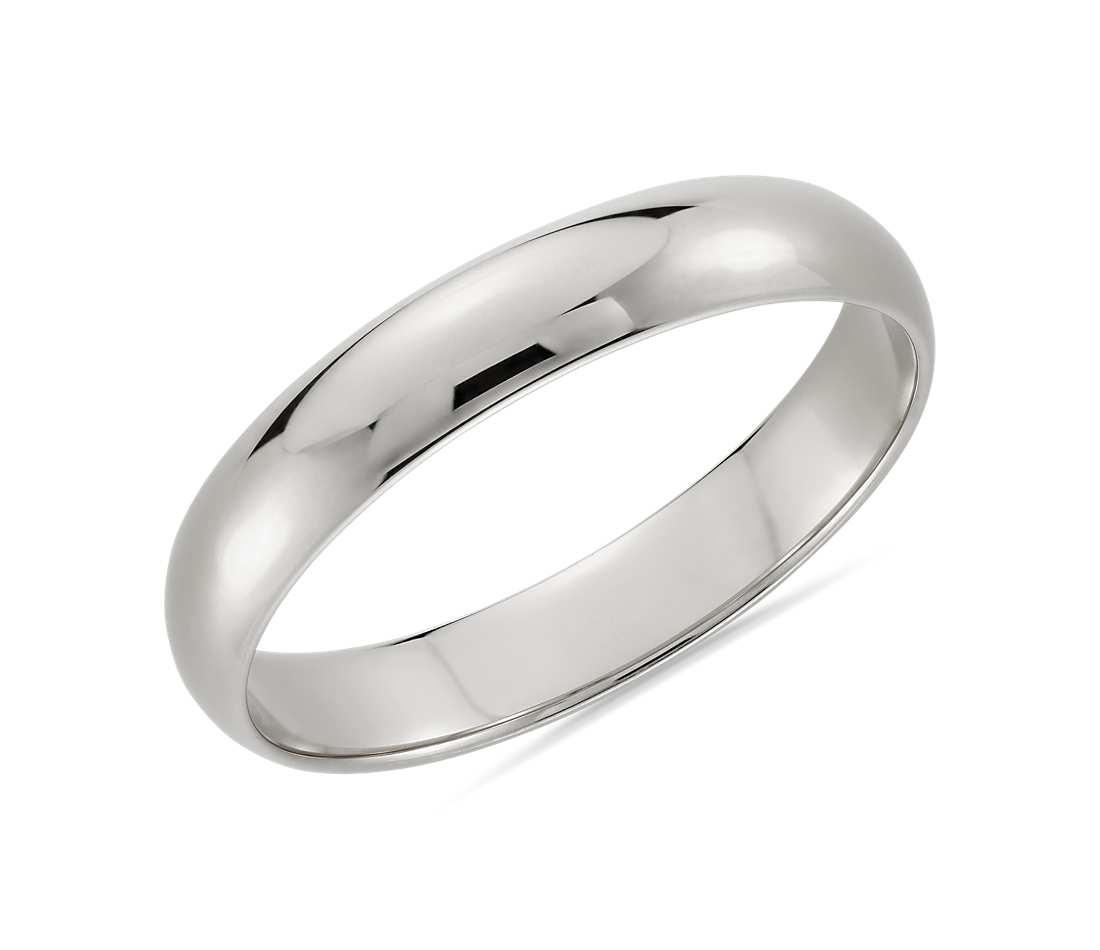 When it comes to simple men's wedding rings, you can't beat a classic. This shiny ring will look just right on your hand. It's available in a variety of sizes, from a slim two-millimeter to the standard seven-millimeter. The best part? The four different finishes—yellow gold, white gold, rose gold and platinum will match perfectly with your spouse's ring.
Blue Nile classic wedding ring, from $610, Blue Nile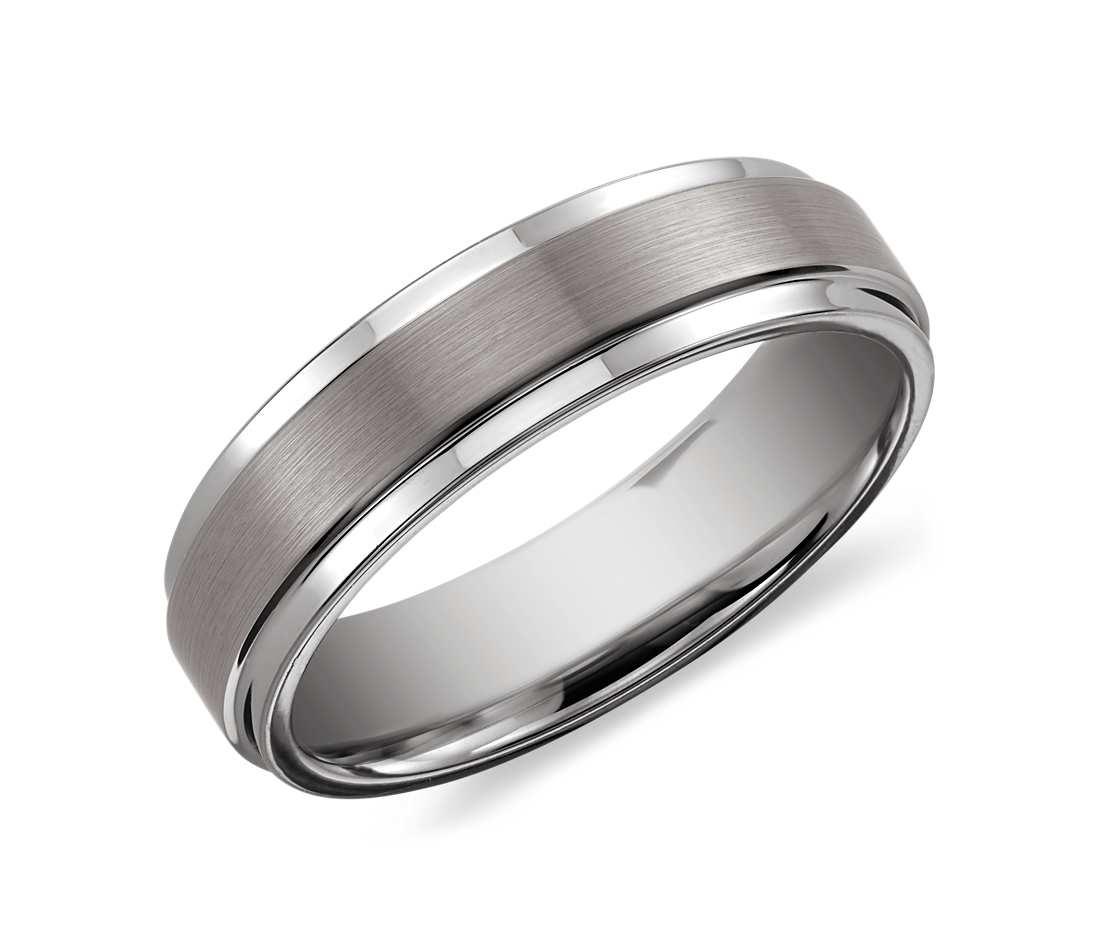 This brushed and polished wedding band is the perfect combination of rugged and sophisticated. Choose from black, silver or white tungsten carbide in a generous six-millimeter width.
Blue Nile brushed and polished comfort fit wedding band, from $260, Blue Nile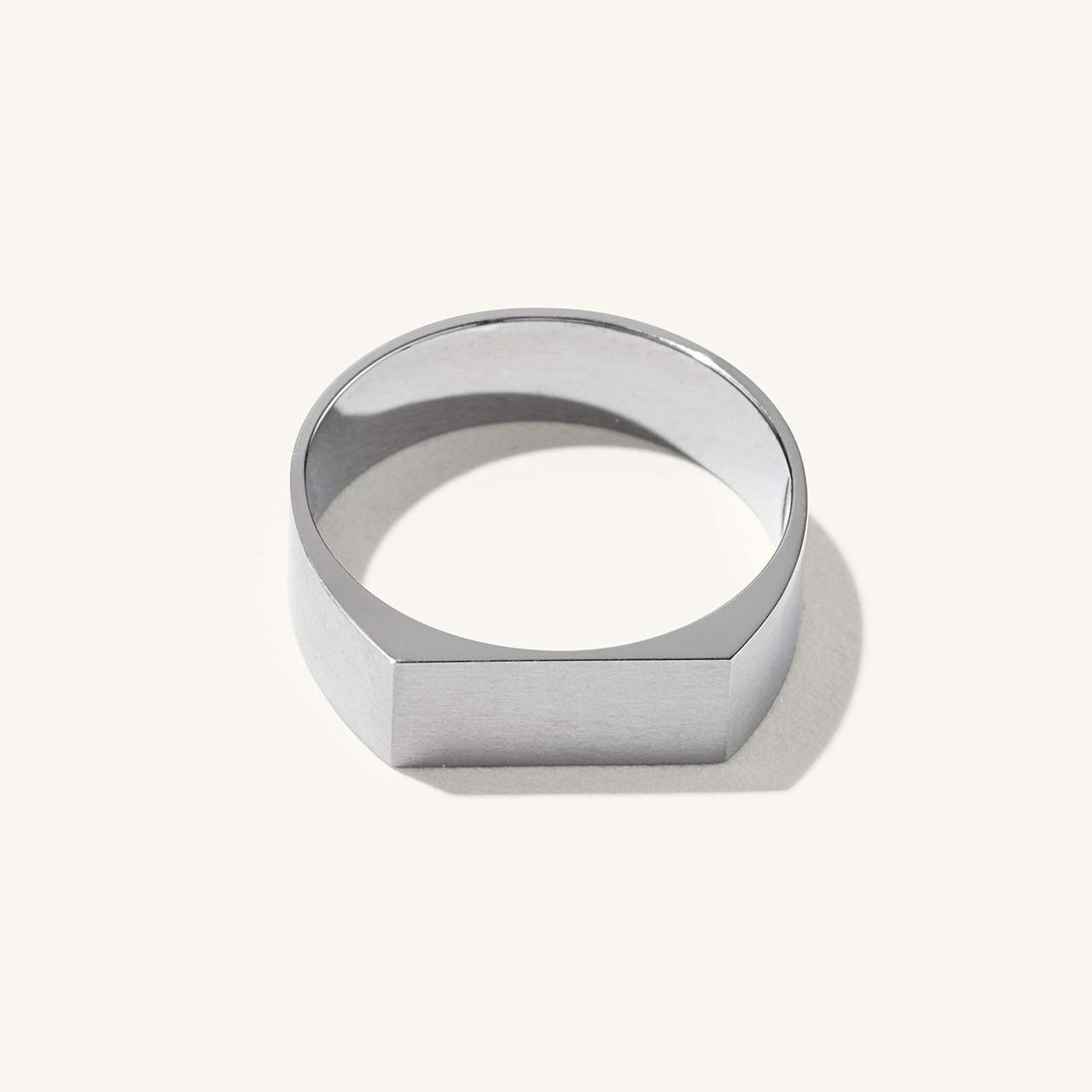 We love this simple wedding ring because it puts a unique spin on the classic wedding band. Plus, the flat top won't get in the way of anything. Form and function—what more could you ask for?
Mejuri titanium signet ring, $125, Mejuri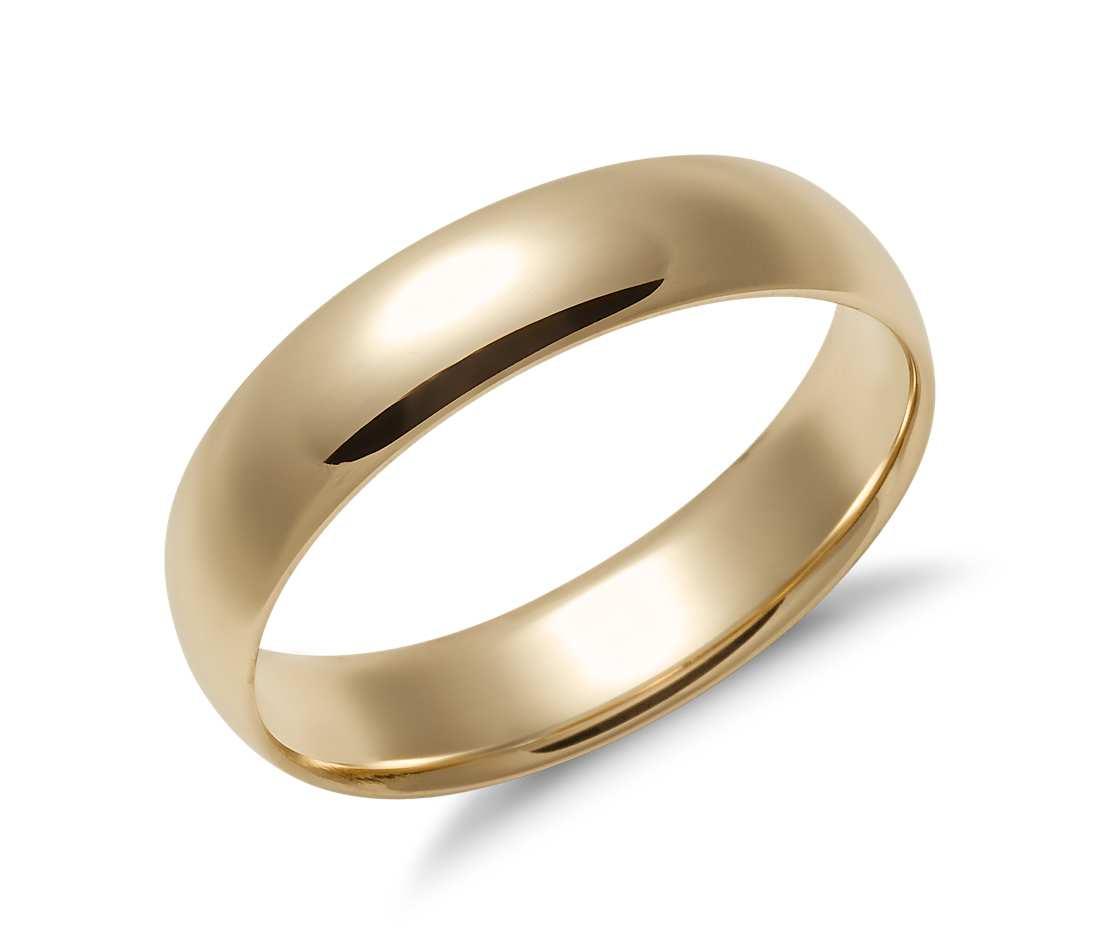 If he's looking for a wedding band that's easy to slip on and off, he'll love this mid-weight band from Blue Nile. Available as a four- or five-millimeter band, it's designed for a lighter feel on his hand. Available in white gold, yellow gold or platinum.
Blue Nile mid-weight comfort fit wedding band, from $610, Blue Nile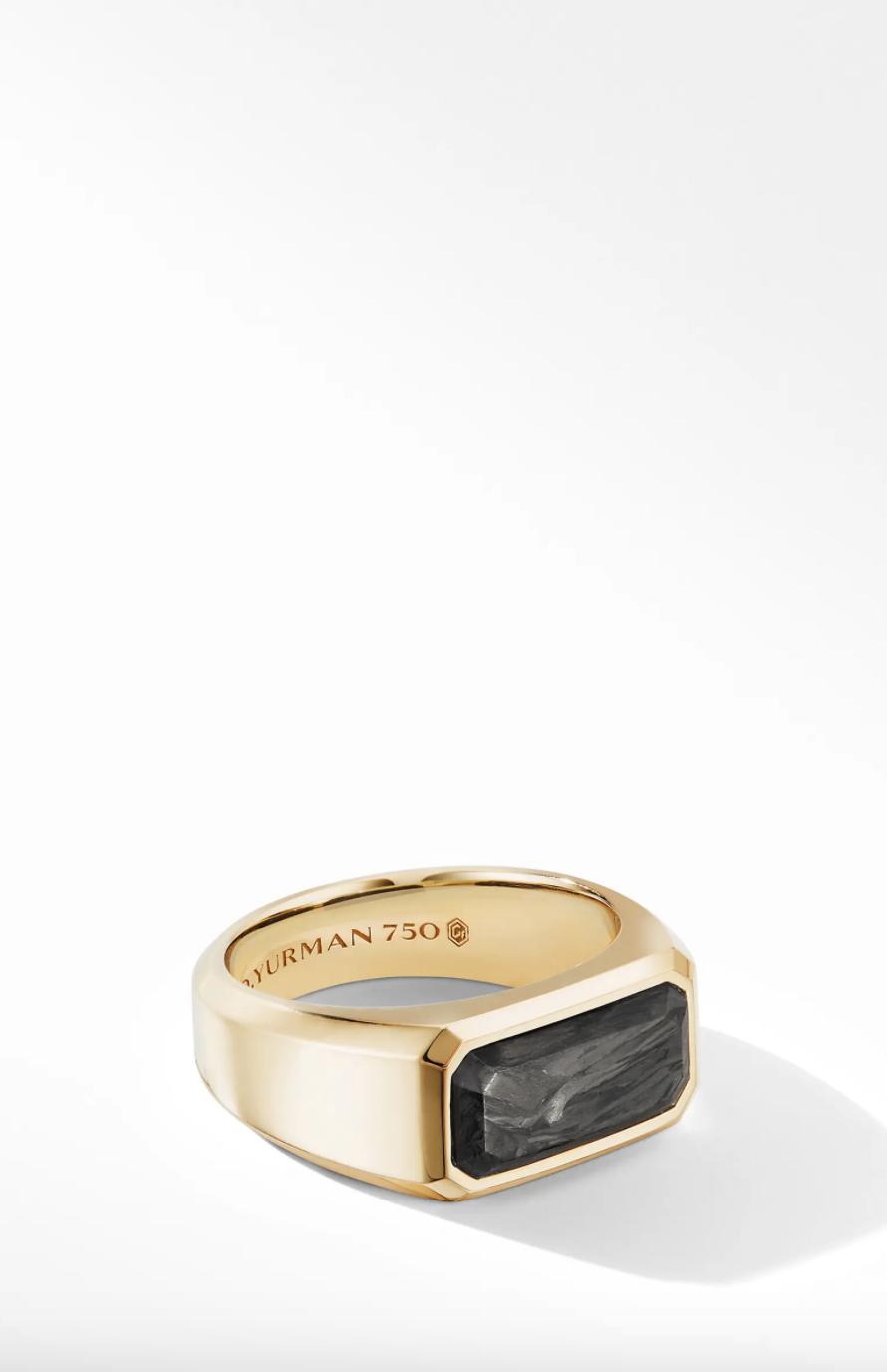 Get a simple wedding ring that makes a statement. This gold signet ring comes with a center made of forged carbon, which gives it a fashion-forward feel without looking over-the-top.
David Yurman forged carbon signet ring in 18k yellow gold, $3,400, Nordstrom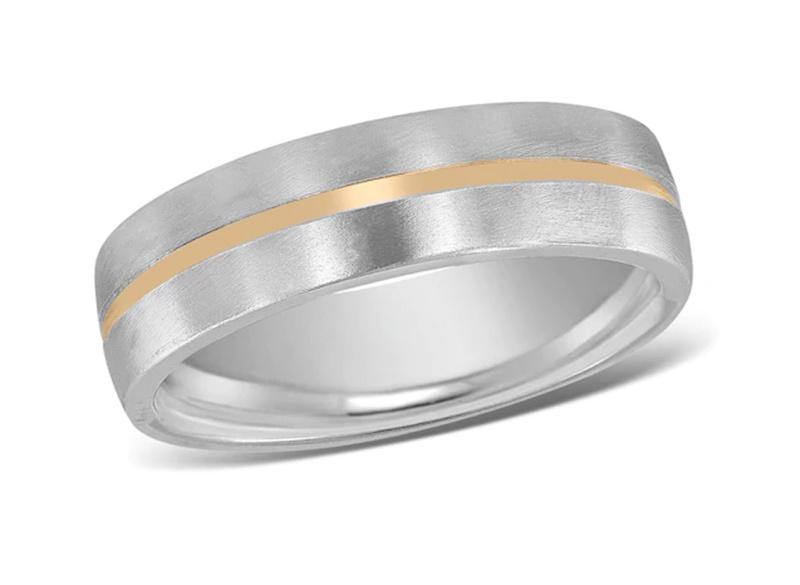 Looking for a two-tone ring that's not too busy? This simple men's wedding ring from Jared makes a great choice. A slim channel of gold lies in the middle of this brushed white gold ring for a timeless look.
Jared men's two-tone 14k gold ring, $1300, Jared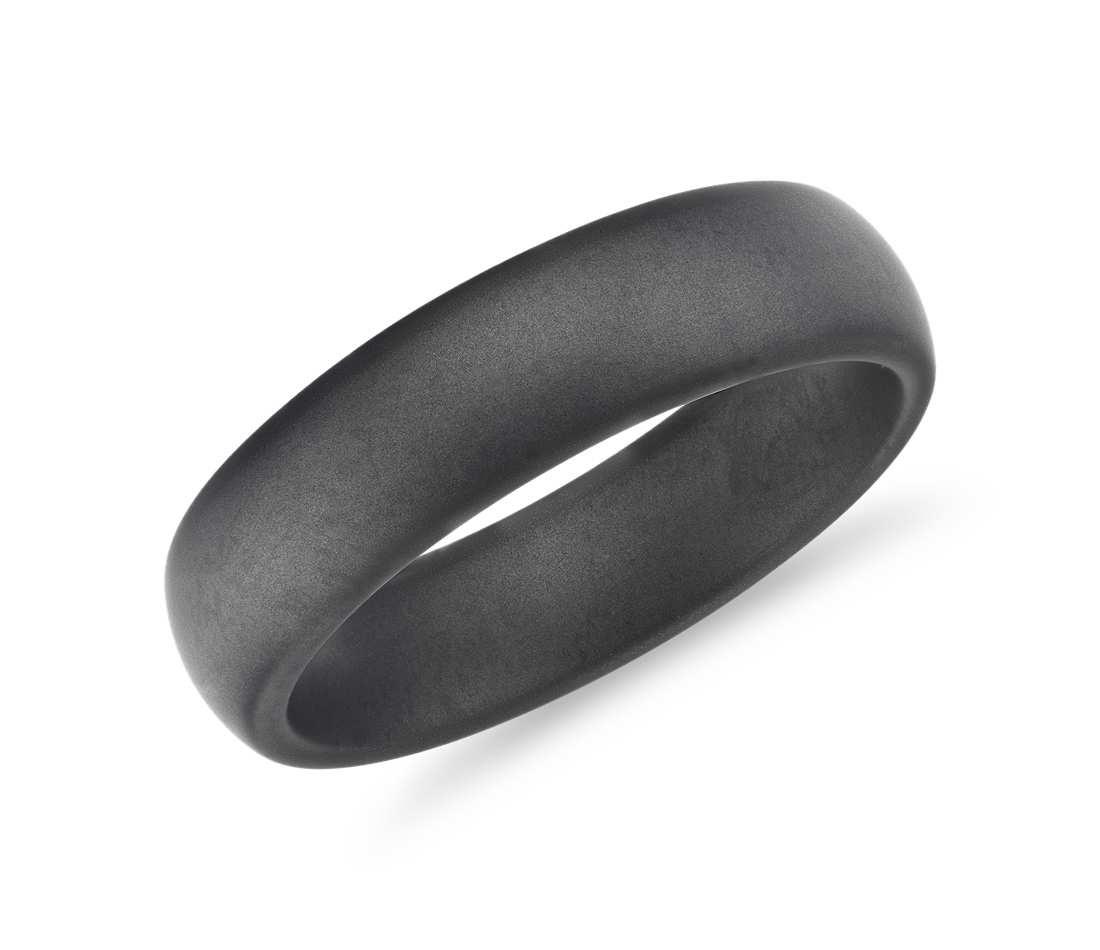 Tungsten is all the rage for men's wedding rings. Guys can't get enough of this unique material, which is why we've included this attractive six-millimeter band on our list of simple men's wedding rings.
Blue Nile comfort fit gray tungsten band, $260, Blue Nile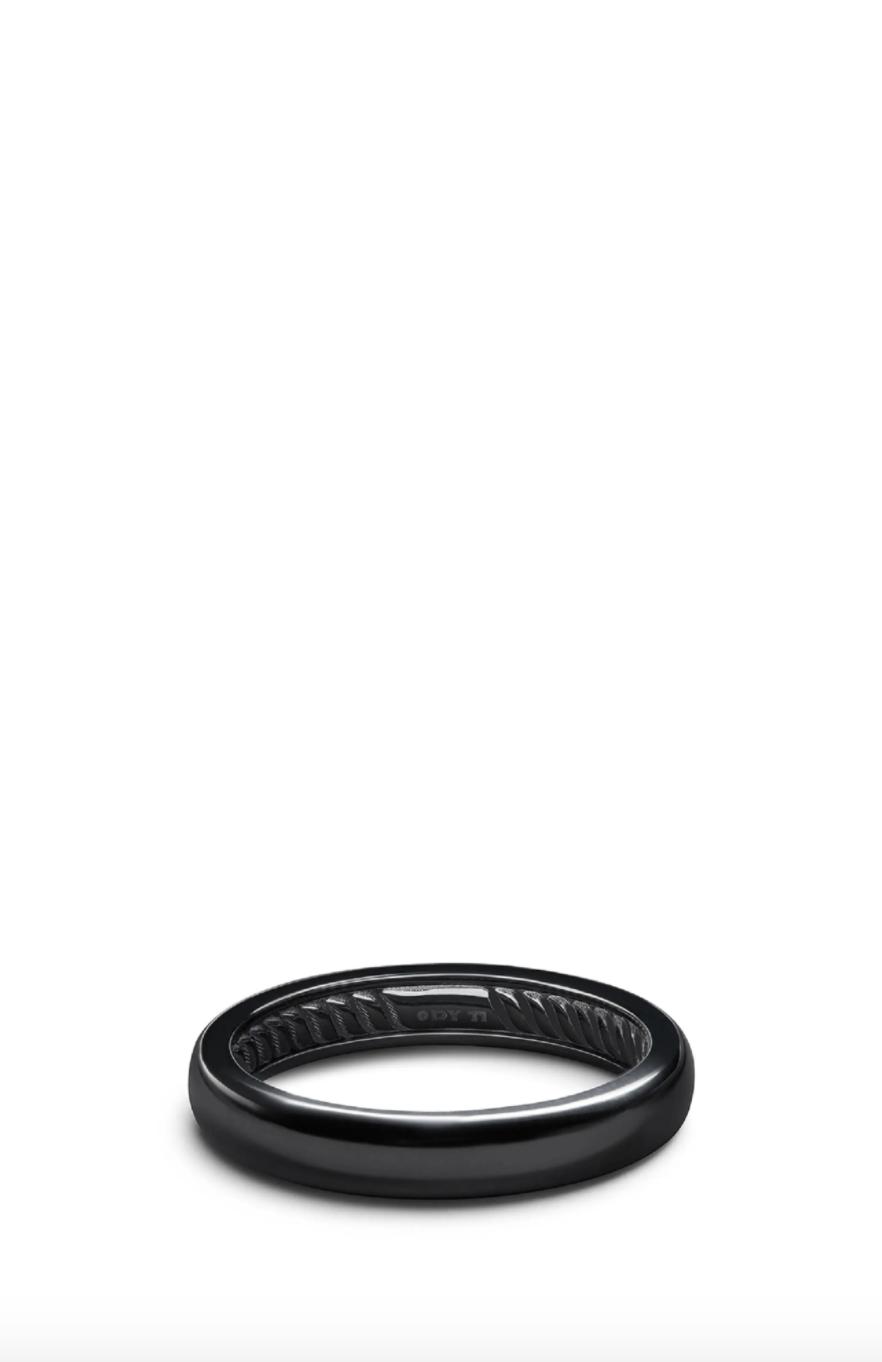 You don't have to choose between silver or gold. Consider a sleek black titanium wedding band for a modern, sleek look.
David Yurman classic titanium band in Black Titanium, $325, Nordstrom
If shiny metal isn't your thing, consider this sleek matte band. It's one of our favorite men's simple wedding rings—and it's available in rose, yellow, and white gold or platinum. Choose from three-, five-, six- or seven-millimeter widths.
Blue Nile matte wedding ring, from $610, Blue Nile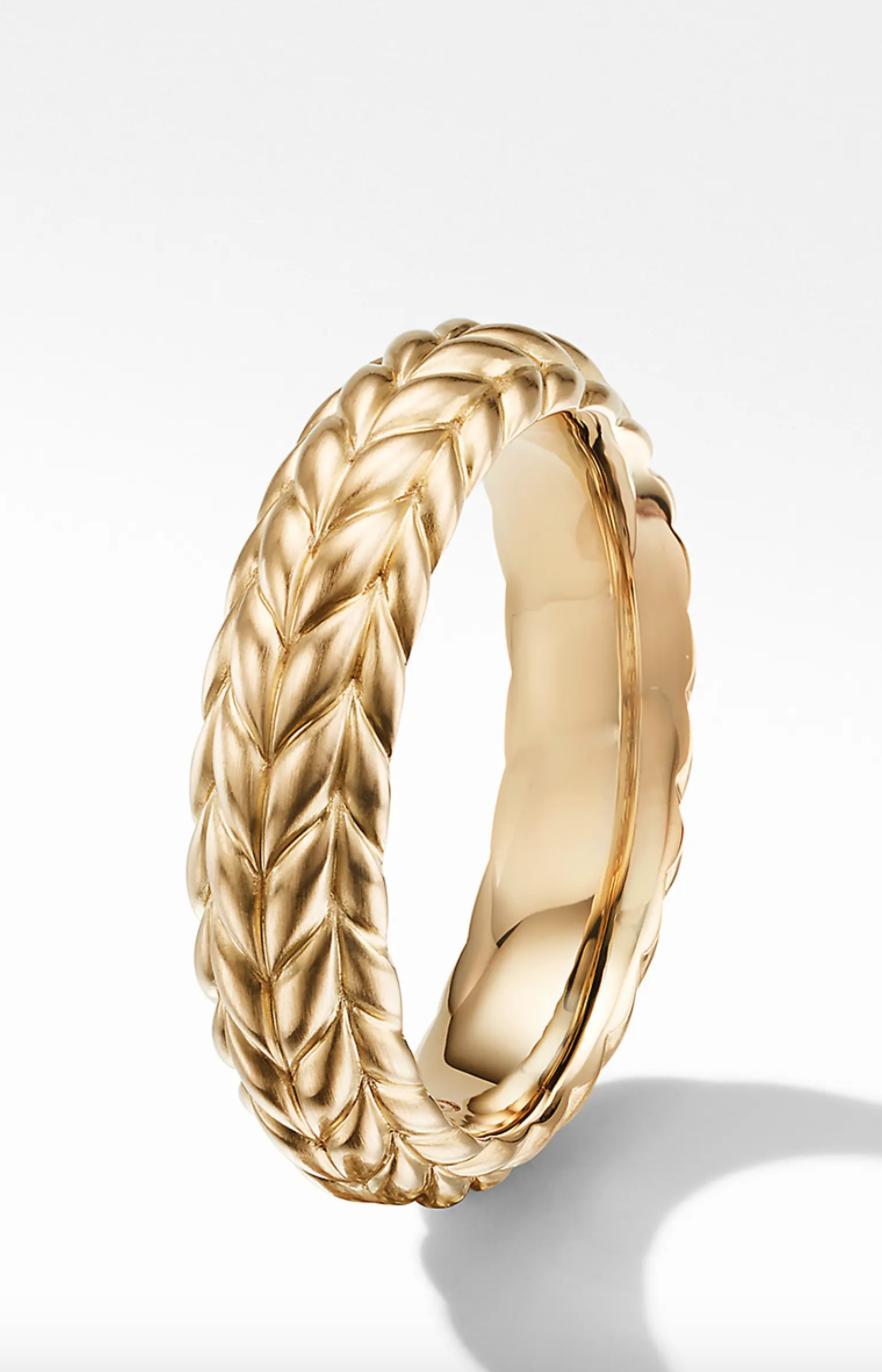 For a unique yet simple wedding ring, consider this sleek chevron pattern. It adds just a touch of personality to a solid gold band.
David Yurman Chevron 18k gold band ring, $1,850, Nordstrom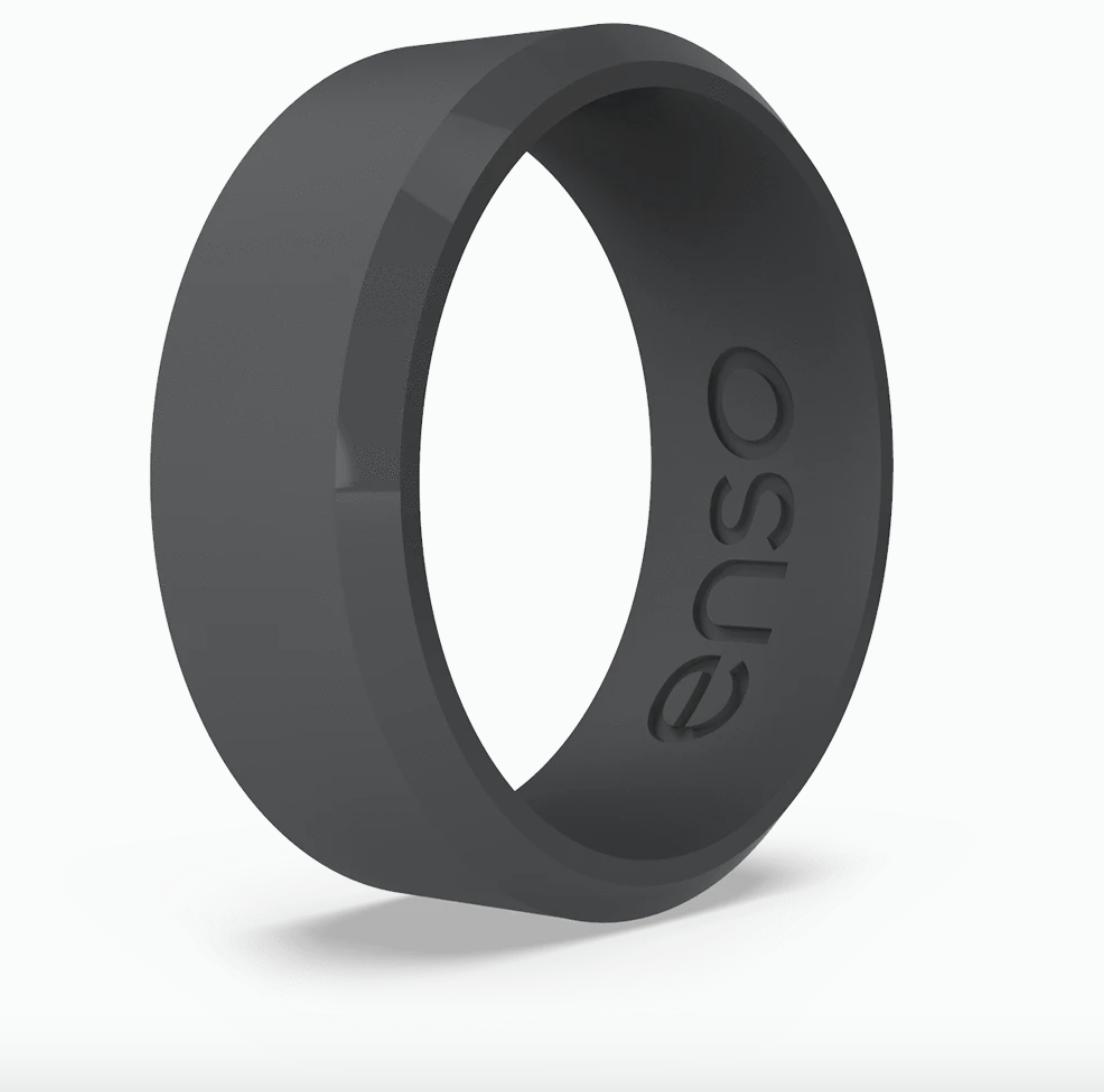 Since you're going to be wearing this ring all the time, why compromise on comfort? Consider a silicone wedding ring for your everyday outfit.
Enso Rings Bevel silicone ring in Slate, $25, Enso Rings
Gender-Neutral Wedding Bands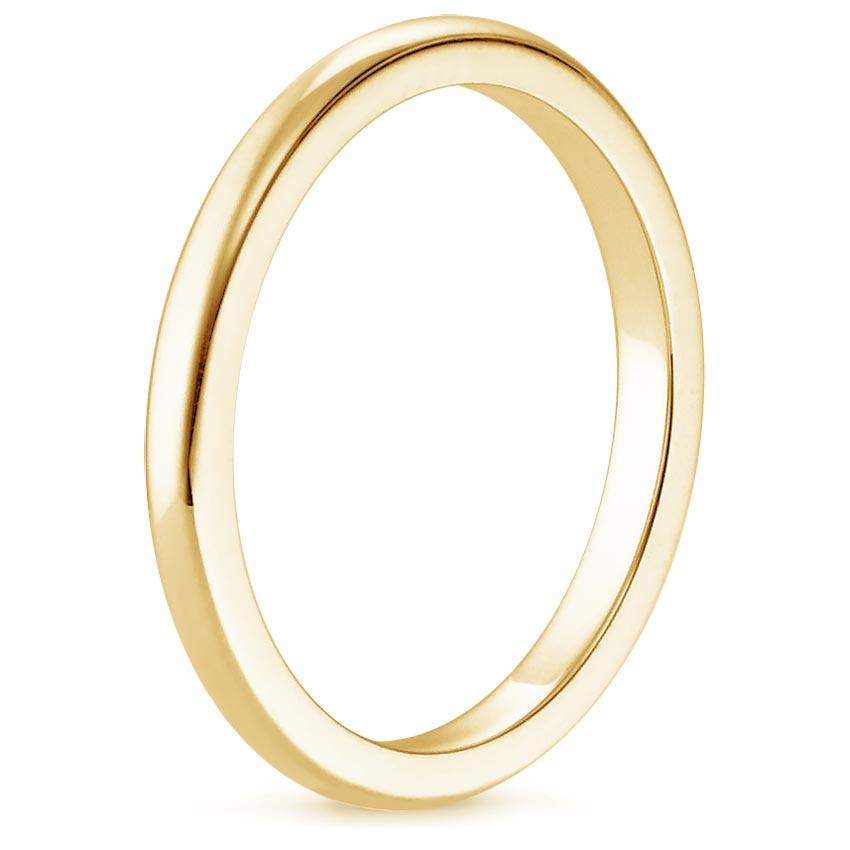 This wedding ring is made to feel comfortable and look stylish. It's part of Brilliant Earth's gender-inclusive "Mx Collection," which means it's offered in several different sizes. Choose from gold, white gold, rose gold or titanium.
Brilliant Earth 3mm Comfort Fit wedding ring, $570, Brilliant Earth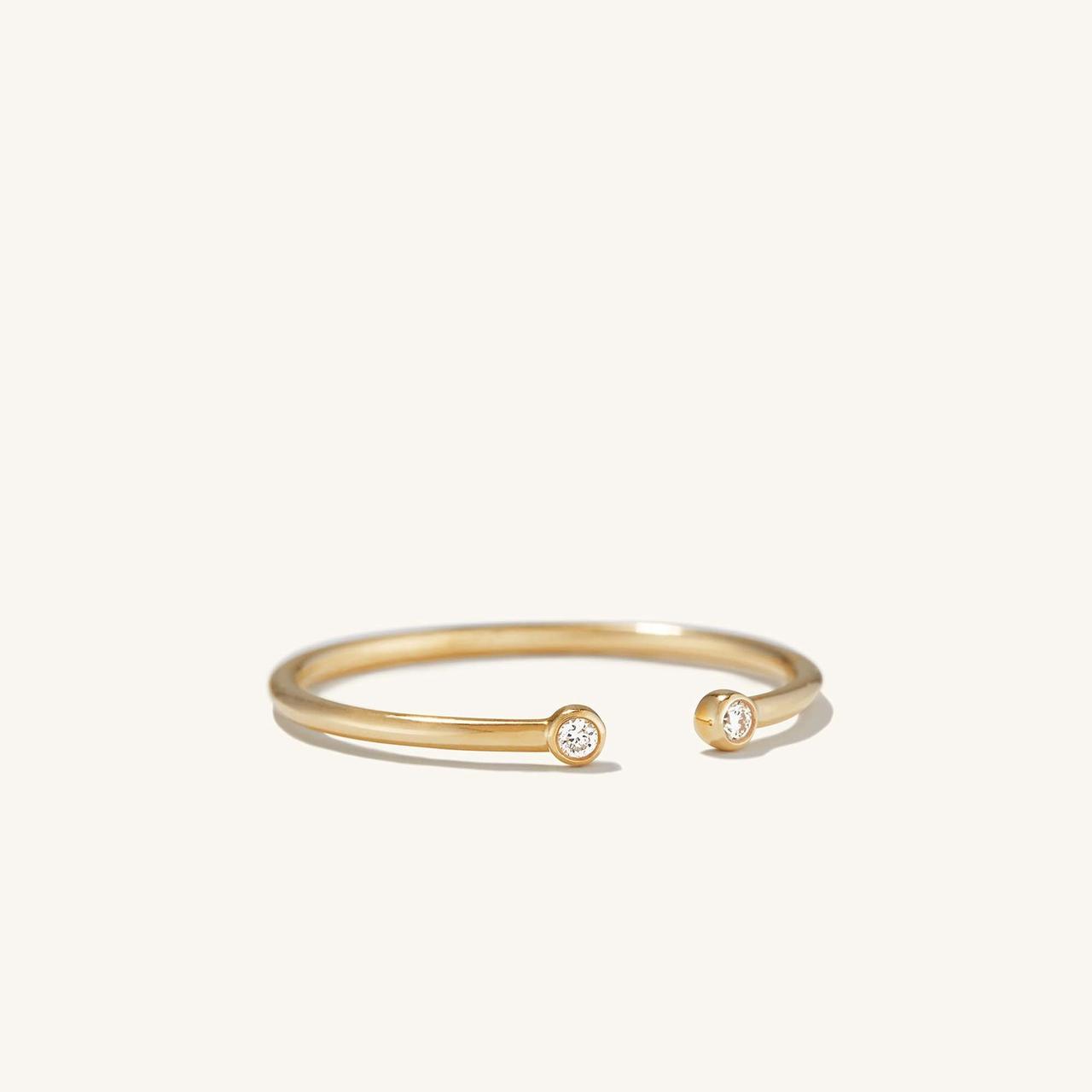 If you're not into sparkle but still want something special, consider this simple wedding ring. The barely-there stones and band will commemorate your relationship milestone without feeling distracting.
Mejuri Diamonds Open ring, $175, Mejuri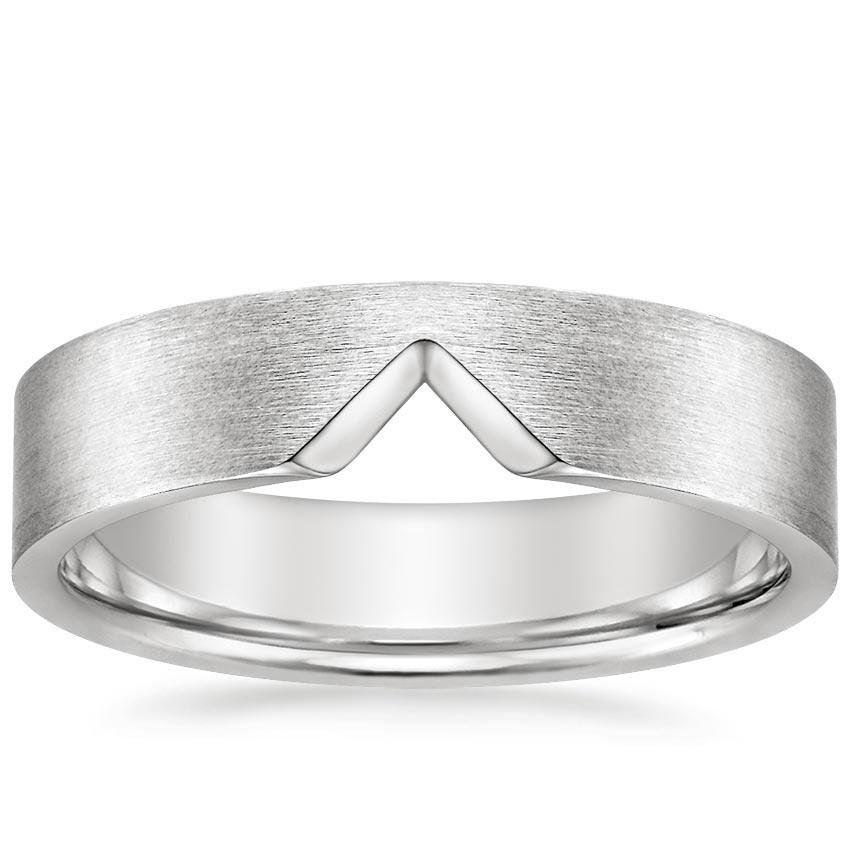 Put a unique spin on a plain wedding band with this chic design. It comes in a matte, brushed finish and features a subtle notch.
Brilliant Earth Nate wedding ring, $990, Brilliant Earth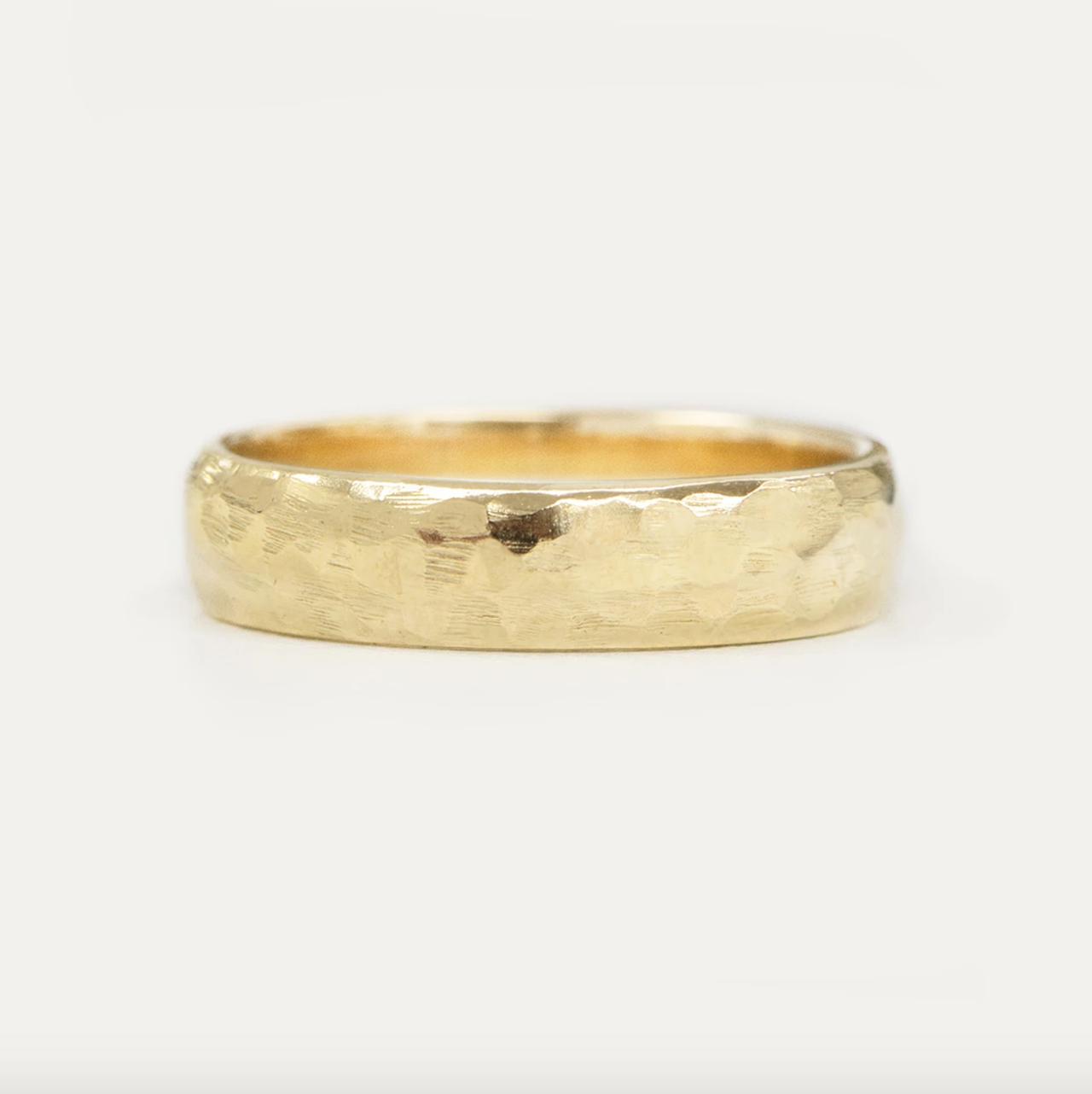 We love this simple gold wedding ring because the hammered design is unique yet so subtle. It's a comfort fit band, which means you'll never want to take it off.
A Gilded Leaf hammered half round band in 5mm, $500, A Gilded Leaf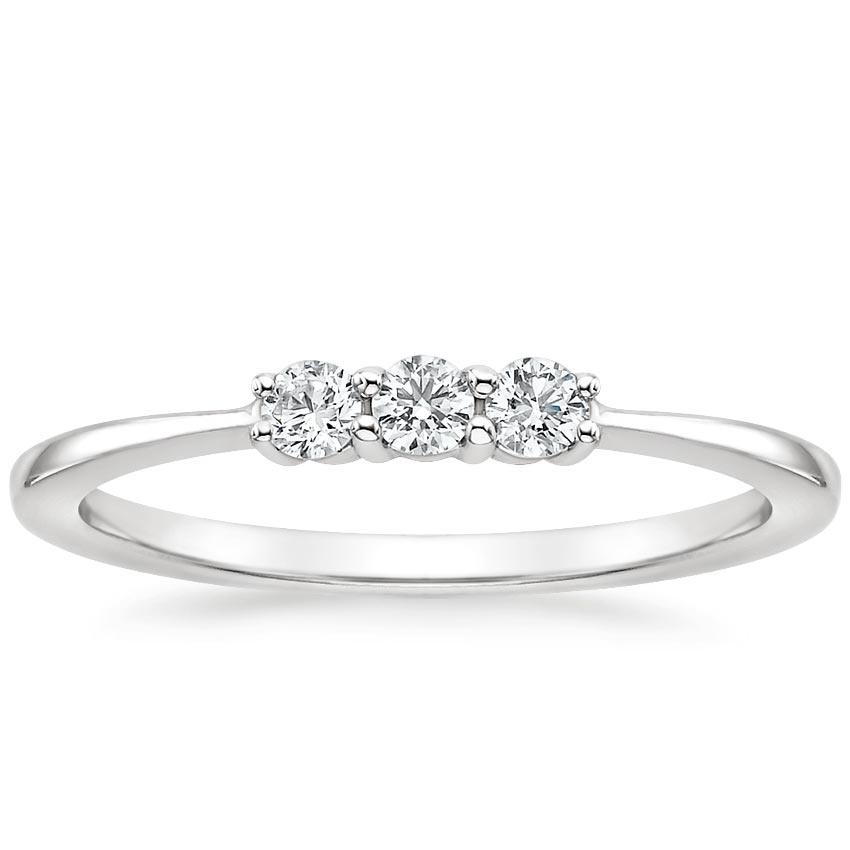 You like a little sparkle—we get it! Embrace your personal style with this delicate wedding band. It features three precious diamonds set atop a thin band.
Brilliant Earth Etta diamond ring, $950, Brilliant Earth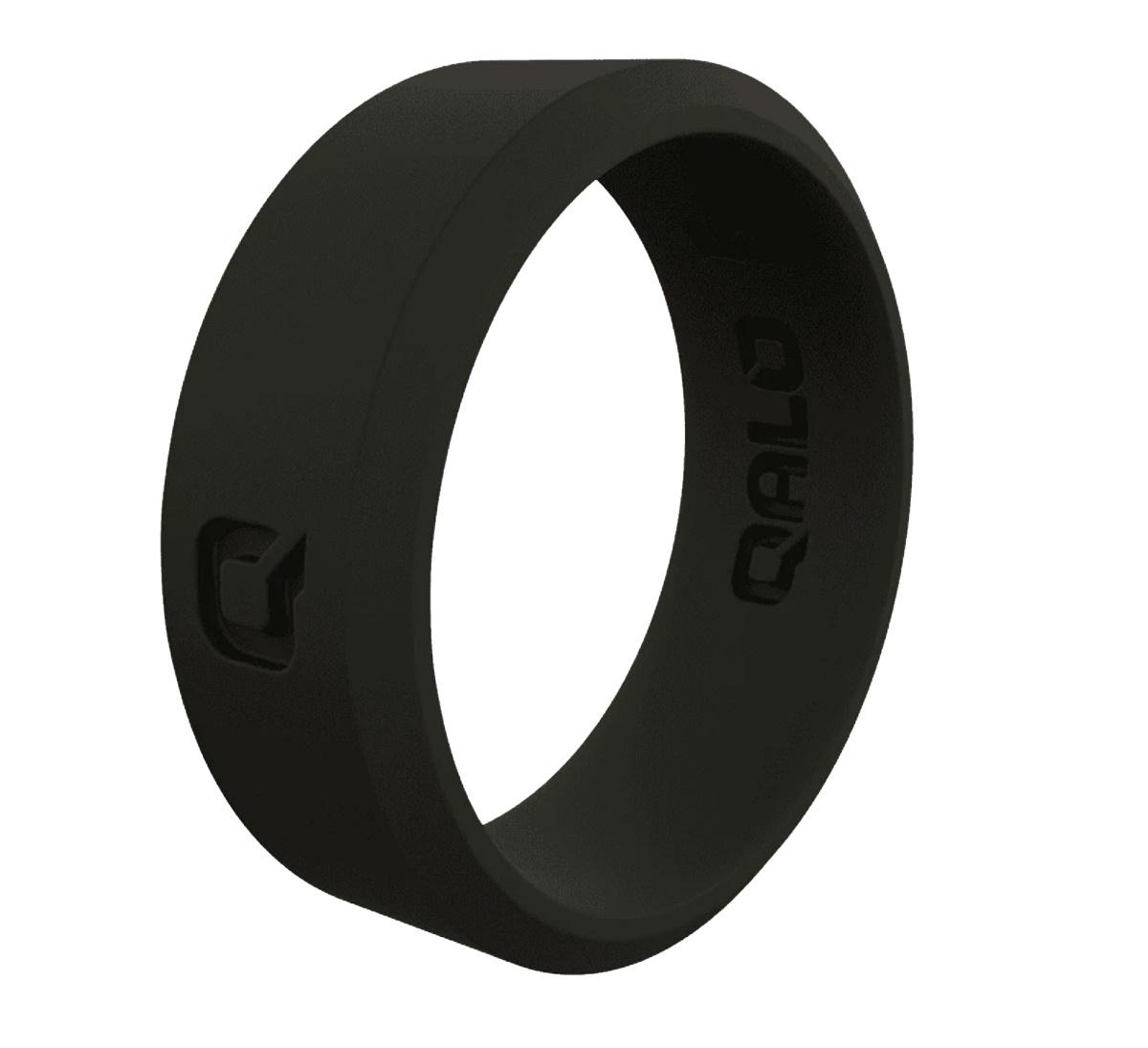 Whether you live an active lifestyle or simply want something comfortable, we love this silicone wedding band. It's made with tough materials that'll stand up to even the roughest conditions.
Qalo unisex modern silicone ring in Black, $24, Qalo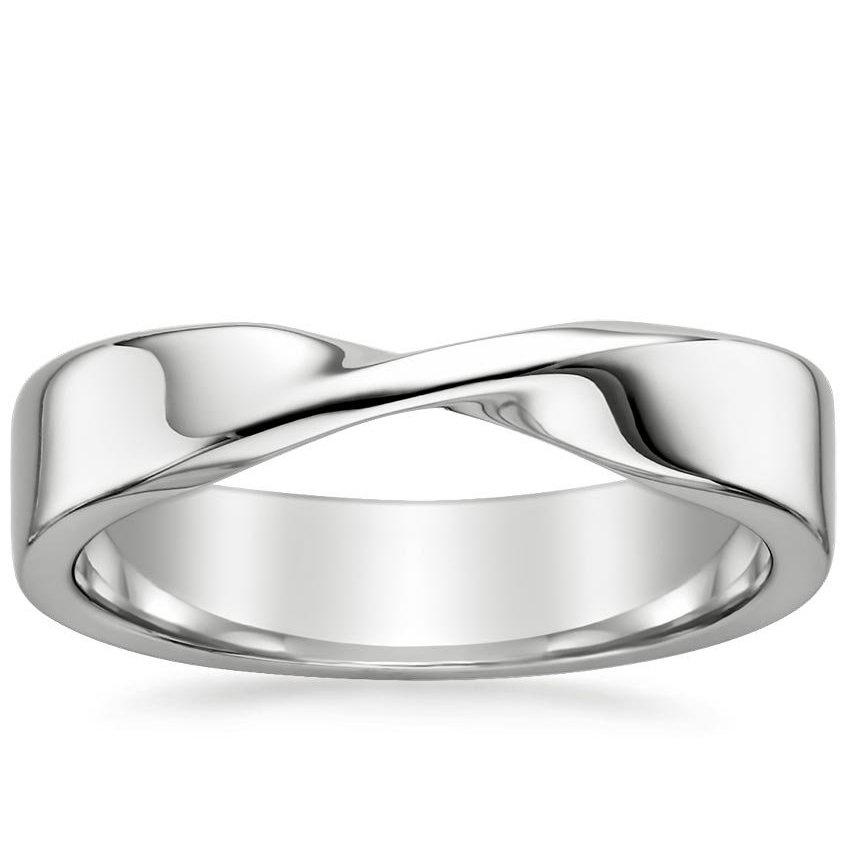 Maybe you don't want a plain old wedding band, but you also don't want something flashy. Enter this twisted, shiny ring. It's unique, understated and carries a lovely meaning (the twist in the design represents your eternal love).
Brilliant Earth Mobius wedding ring, $1,390, Brilliant Earth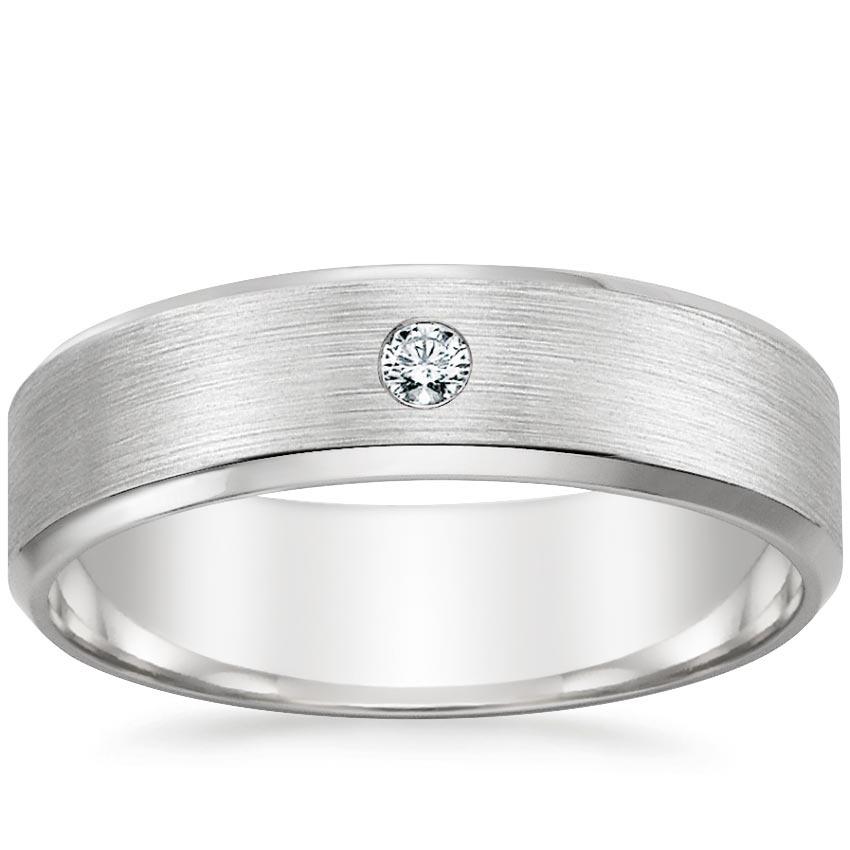 It's the details that make the difference. This matte, simple wedding ring comes with a small diamond on the top. Plus, the inside edge is rounded for ultimate comfort.
Brilliant Earth Borealis diamond ring, $1,550, Brilliant Earth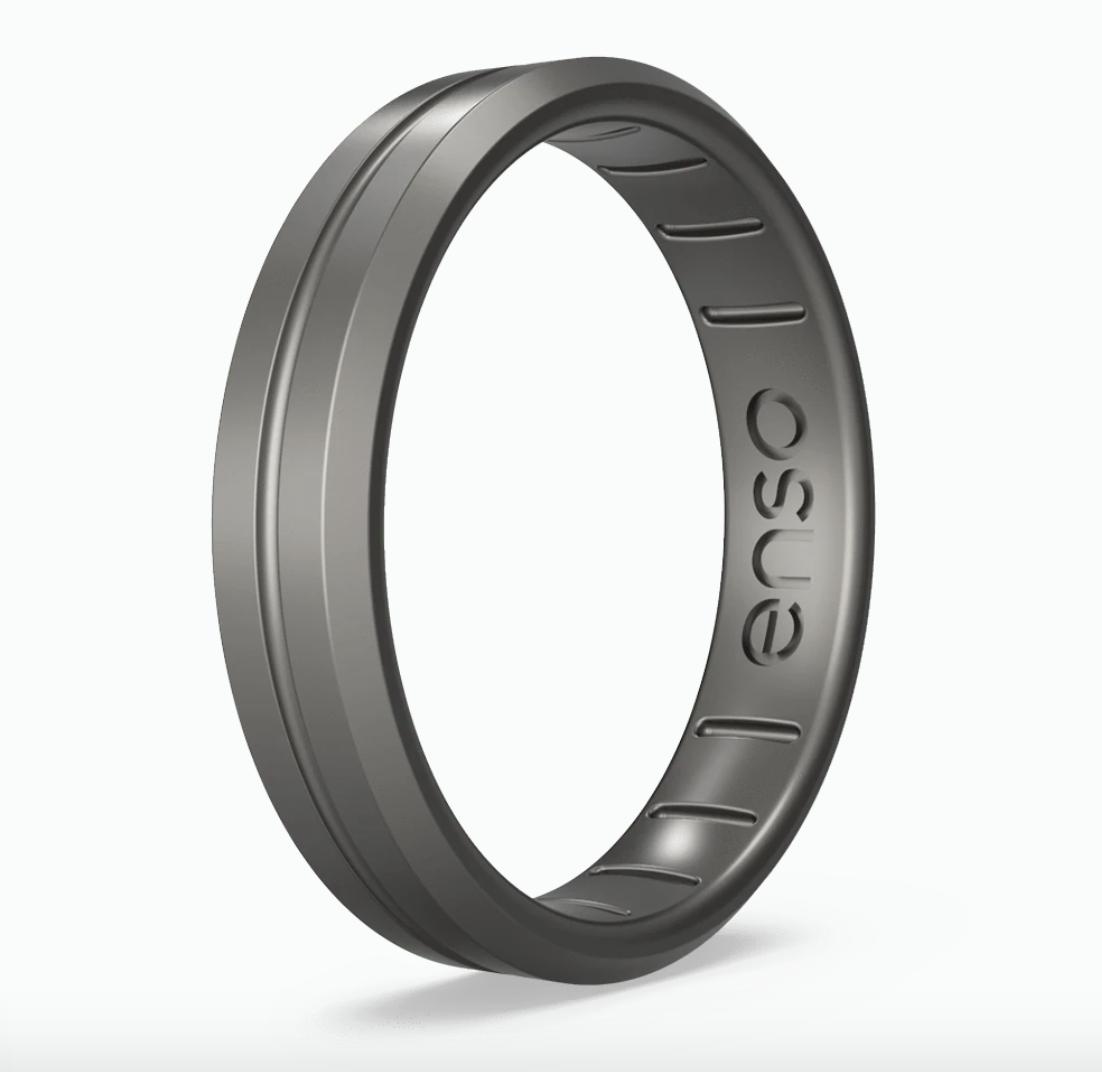 If you want the comfort of a silicone wedding band but prefer a more formal look, consider this platinum ring. It's infused with precious metals to give it an authentic shine.
Enso Rings Elements Contour thin silicone ring in Platinum, $50, Enso Rings