Getting Married in Maine? Here's Everything You Need to Know
This handy guide to getting married in Maine will help you plan your big day, from choosing a venue to ensuring your guests have the best time ever in the Pine Tree State.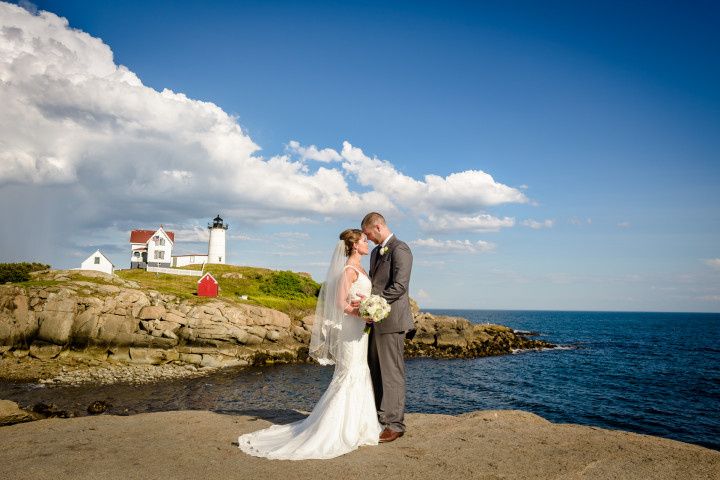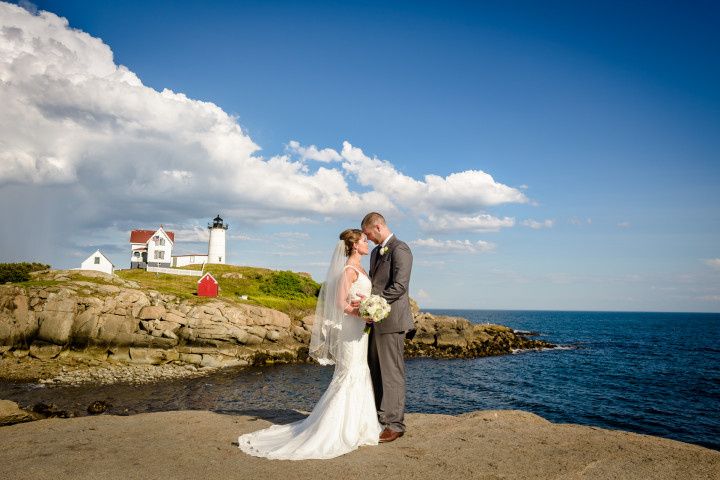 If you're getting married in Maine, you're certainly in luck. Maine is one of the few states that offers almost every type of landscape for your wedding day, from oceanfront beaches to scenic mountains, serene lakes to pastoral farmland. Whether you're hosting a Maine destination wedding or you're local to the area, you'll be spoiled by the number of scenic venues and talented vendors in the Pine Tree State. Your guests will also be delighted at the many activities, delicious food, and beautiful sites in and around Maine, from Portland to Bar Harbor and more.
Getting married in Maine? Here's a rundown of all the info you'll want to know before starting your planning process.
The Basics
Couples who are considering how to get married in Maine should start by setting their budget. The average Maine couple spends about $25,000 on their wedding, which is a bit lower than the national average of $27,000. The biggest chunk of your wedding budget should be reserved for your venue and catering, which will set you back an average of $12,200 if you're getting married in Maine.
Fall is the most popular season for getting married in Maine, with October being the busiest month, though August and September are close behind. Maine is particularly busy in the summer—you might find hotels filling up more quickly during this time of year. Most of the popular festivals and other events occur doing the summertime, so be mindful of any local events as you consider setting your wedding date.
Getting There and Getting Around
If you're hosting a Maine destination wedding with lots of out-of-town guests, it's important to know the transportation options in and around the Pine Tree State. Guests flying to Maine will likely fly into Portland International Jetport or Bangor International Airport, depending on where your wedding is taking place. There are also smaller airports in the state, as well. If your guests are coming from New England, train and bus transportation is also available, should they not want to fly.
Once your guests have arrived, we recommend they rent a car so that they can explore the state more easily. While there is public transportation, including buses, trains, and ferries, many of the sights and attractions are more spread out, so having a car will likely make things easier. You may also want to consider renting a shuttle to bring your guests safely and easily to and from your rehearsal dinner and wedding location.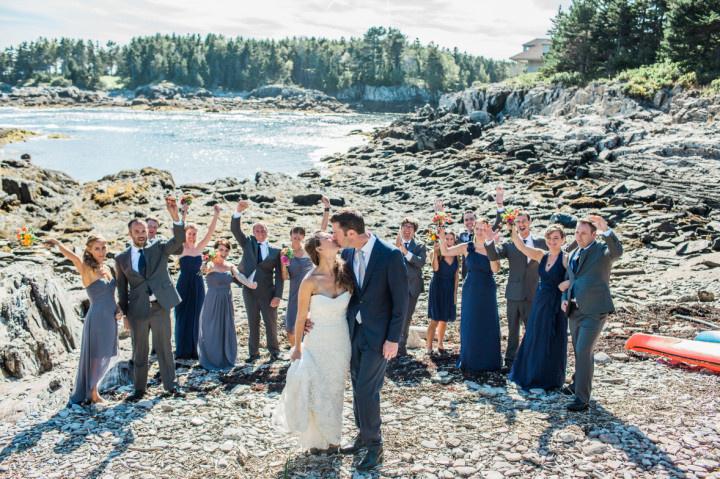 Weather
It's understandable why so many people travel to Maine during the summertime—the weather is pretty fabulous. During the summertime, temperatures hover around the high 70s during the day, with cooler temps during the evenings. The warmest month is July, with an average daytime temperature of 79 degrees.
On the other hand, winters in Maine tend to be quite cold and very snowy, with an average of between 50 and 70 inches of snow on the coast, and 60 and 110 inches inland. This is why many Maine wedding venues and hotels close down during the winter months, though there are some venues that still offer wedding packages during this time.
Wedding Venues
Looking for the best wedding venues in Maine? There are so many to choose from. Whether you're dreaming of a waterfront wedding or a city soiree for your wedding parties, these are some of our favorite Maine venues.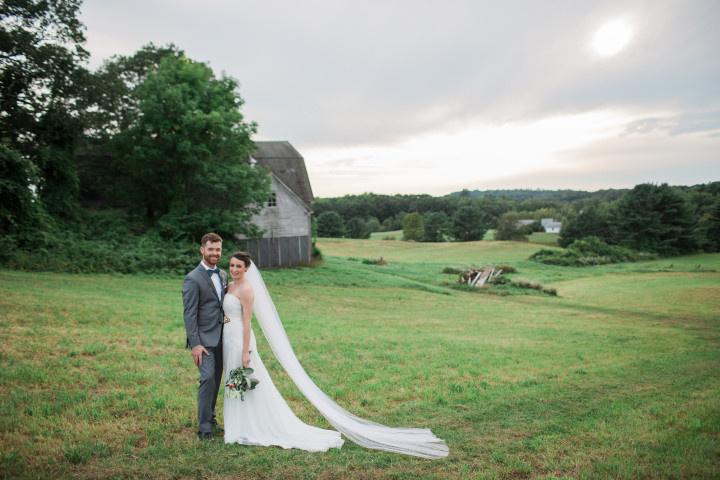 Marriage Requirements
Couples who are getting married in Maine should familiarize themselves with the legal requirements for obtaining a marriage license, whether you're a resident of the state or from elsewhere. If you are a Maine resident, you should apply for a license at the town office where you and/or your partner resides. If you're not from the state, you can apply for a marriage license at any town office—it doesn't have to be the one where you're planning to marry. You'll need to bring a photo ID, like a driver's license, as well as any official divorce decree if you or your partner have been previously married. There's no blood test required in Maine. The marriage license is valid for 90 days and there's no waiting period from the time you receive your license until your wedding takes place. Remember that your marriage license must be certified by an ordained wedding minister or officiant, who is responsible for filing it with the appropriate town so you can receive your marriage certificate.
Wedding Accommodations
If you're getting married in Maine and hosting many out-of-town guests, you'll want to secure room blocks for their convenience. For couples who are already hosting their wedding at a hotel or resort, this is a no-brainer, but if you're hosting your wedding at another type of venue, you'll want to reach out to nearby hotels to ensure that rooms are set aside for your guests. Try to reserve rooms at a few hotels at a variety of price points to give options for all of your loved ones.
Things to Do in Maine
One of the perks of getting married in Maine is the numerous sights and activities for your guests to enjoy. It's a nice idea to provide your out-of-town guests with a guide to your favorite activities (perhaps as part of a welcome basket!) so they'll be able to hit the ground running upon their arrival. Here are a few of our favorite things to do in Maine:
Acadia National Park
If your guests are the outdoorsy types, they'll love hiking through Acadia National Park, located southwest of Bar Harbor. There are 47,000 acres to explore, including rocky coastline, mountains, forest, and bodies of water.
Old Orchard Beach
Guests of all ages will love to explore this beach area, which is just south of Portland. Old Orchard Beach is particularly ideal for families, as there are a wide variety of activities.
Eat lobster rolls
Maine is famous for its delicious seafood—lobster, in particular. Make sure your guests hit up one of the many amazing lobster roll eateries throughout the state.
Maine Wedding Inspiration
Thinking about how to get married in Maine? It's time to get inspired. Check out these real weddings which took place in the Pine Tree State to find ideas for your big day.
Natalie and Clifford's fall resort wedding in Northport »
Shaylyn and Ryan's spring farm wedding in York »
Kerry and Jimmy's summer lighthouse wedding in Kennebunkport »
Carley and Robert's coastal inn wedding in Southport »
Disclosure: This post contains affiliate links, some of which may be sponsored by paying vendors.