Wondering how to get married in Chicago? Chicago weddings have been a popular choice for couples for the past few years, because of the city's vast amount of venues. In fact, Chicago, Illinois is one of the top destinations for wedding dress shopping, destination bachelorette parties and, of course, hosting weddings! If you're getting married in Chicago and need to know the basics of the Windy City—we're here to help. From figuring out the weather, to combing through the different Chicago wedding venues, to knowing which marriage requirements you can't forget, here is a step-by-step guide that will make getting married in Chicago a breeze.
Consider this your ultimate guide to getting married in Chicago and throwing an amazing Windy City wedding.
Know Your Whereabouts
Overlooking Lake Michigan, Chicago has been a wedding central for years now due to its prime location. Nestled right in northeastern Illinois this bustling city is filled with iconic sports teams, world-renowned museums and Michelin Starred restaurants, which makes it a wonderful setting to exchange "I dos." Whether it is a waterfront venue, or a locale in the heart of downtown, couples who are getting married in Chicago will find it easy to host an unforgettable wedding. The city is also a great destination for you and your guests to travel to with the help of its major airports, O'Hare International and Chicago Midway International. Chicago is close to other cities too, such as Milwaukee, Wisconsin, Rockford, Illinois and even Amish Country, Indiana for guests looking to drive to your special day.
Find The Right Season
The Windy City is known for having mild summers but very cold and windy (hence the name), winters. January is the coldest month, (so make sure to choose an indoor venue!), while July is the wettest and also hottest month. For more information on Chicago's seasons, just check out the weather chart below!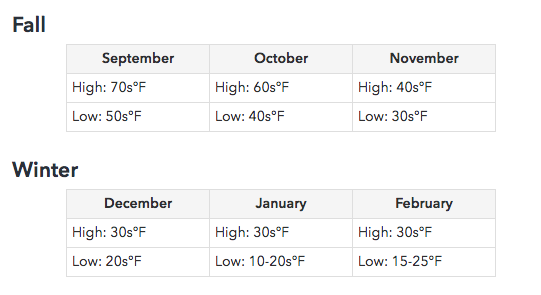 Choose A Venue
You definitely should find your wedding venue at least a year in advance if you're wondering how to get married in Chicago. Chicago is a popular city for weddings, therefore dates can fill up fast if you aren't actively looking for a venue right away. Some of the most popular Chicago wedding venues include versatile banquet halls (we've rounded up for our favorites here!), charming courtyards, as well as unique indoor venues that are perfect for escaping the cold and having a cozy winter wedding. Dreaming of an industrial chic big day instead? Opt for one of Chicago's loft wedding venues.
Provide Wedding Accommodations
Since Chicago is known for attracting large crowds, it can easily accommodate out-of-town guests for any wedding size. Just use WeddingWire's hotel blocks to book hotel rooms for your guests. This will make attending your wedding significantly easier for out of-town-guests, since they won't have to hunt down a hotel and it is also a cheaper option for them as well.
Find Your Backdrop and Explore the City
Chicago is home to an award winning skyline, numerous museums and more which means that the opportunities to have a wow-worthy backdrop is endless. Couples getting married in Chicago will love these top five attractions to visit or use as their wedding day portraits.
• The Willis Tower is one of the tallest skyscrapers in the United States and can be from almost anywhere in Chicago.
• Millennium Park is home to the popular "Bean" sculpture that provides a mesmerizing reflection.
• The Art Institute of Chicago will have art-loving couples swooning, since it is one of the oldest and largest art museums.
• Navy Pier provides couples with a 3,300-foot-long pier on the Chicago shoreline that is a wonderful setting for cutesy out-and-about couple portraits.
• Wrigley Field is where the the Chicago Cubs have been playing baseball for over 100 years and is a perfect backdrop for sports fans!
Don't Forget About Marriage Requirements
You'll want to make sure you have all of the right requirements in order to get married in Illinois. Check out everything you will need to know about Chicago marriage laws here to double check you have all your boxes checked.
Dates to Avoid
Festival season in Chicago brings in large crowds, which not only means hotel prices will be high, but could cause major traffic snarls. Early summer marks the start of festival season, so if you know you definitely want a summertime wedding make sure to do your research and see if your wedding date overlaps with any major festivals.

Chicago is also home to many sports leagues, such as the popular Chicago Cubs, Chicago Bears and Chicago Bulls. Double check these teams' schedules to ensure your wedding date doesn't fall on a big sports weekend.
Need Some Inspo?
If you are set on getting married in Chicago, but in need of some wedding inspiration—we've got you covered. Just check out our favorite details from real weddings that have happened in Chicago below.
The backdrop from: Modern Chicago Spring Wedding
The doughnuts from: Summer Chicago Restaurant Wedding
The seating chart from: Astronomy-Themed Chicago Wedding
The Chicago-Inspired cufflinks from: Spring Chicago Museum Wedding
Disclosure: This post contains affiliate links, some of which may be sponsored by paying vendors.