These DC Area Waterfront Wedding Venues Are Making Us Swoon
Explore the natural beauty of the DMV with these beautiful waterfront wedding venues.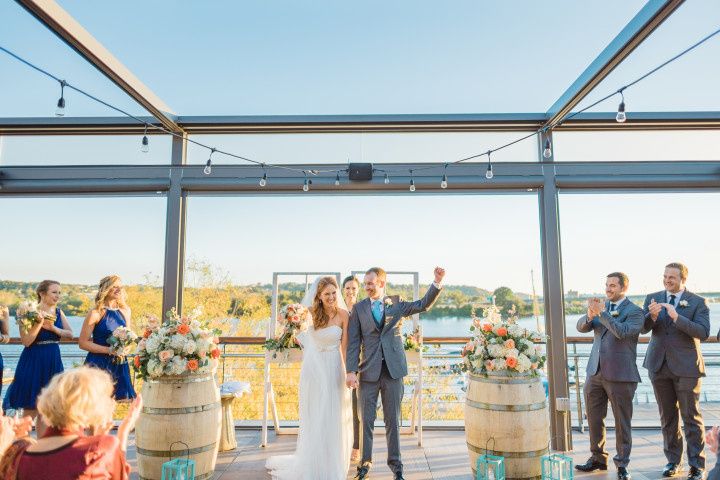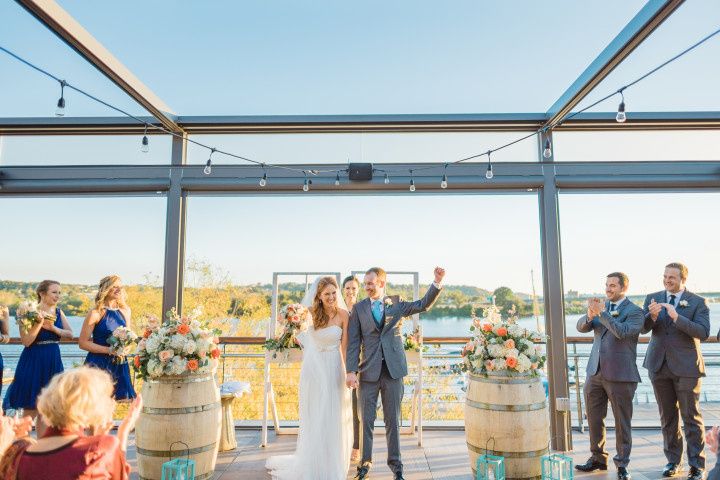 There's plenty of water to see and be inspired by in Washington, DC and close-in suburbs. The mighty Potomac that divides the District from Virginia; the Anacostia that slices through Southeast; the National Mall's Tidal Basin and even the Washington Channel make gorgeous scenery for DC waterfront wedding venues. Further out, National Harbor sits on Maryland's end of the Potomac for water-loving couples.

Don't miss these DC waterfront wedding venues.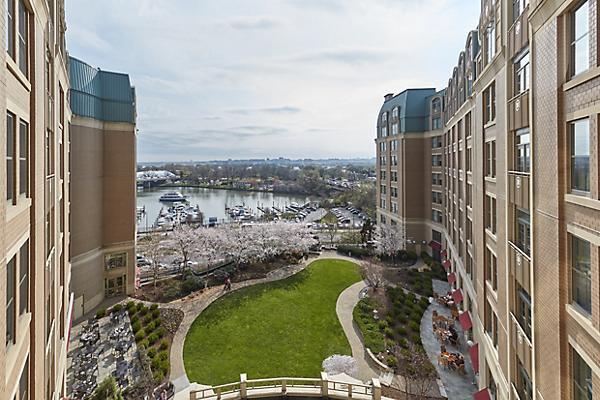 Mandarin Oriental
Occupying a prime stretch of real estate on the Southwest waterfront with easy viewing of the Tidal Basin, Washington Channel and Virginia skyline, Mandarin Oriental is camera-ready for your waterfront big day. Located in the historic Georgetown neighborhood, this is one of them most opulent DC wedding venues with four luxurious event spaces for DC weddings. With a maximum capacity of 500 wedding guests, this District hotel is prepared for grand affairs and intimate weddings alike. While the Oriental Ballroom is a popular location, couples looking for one of the best views will want to check out their outdoor courtyard overlooking the Southwest waterfront.

Learn more about Mandarin Oriental»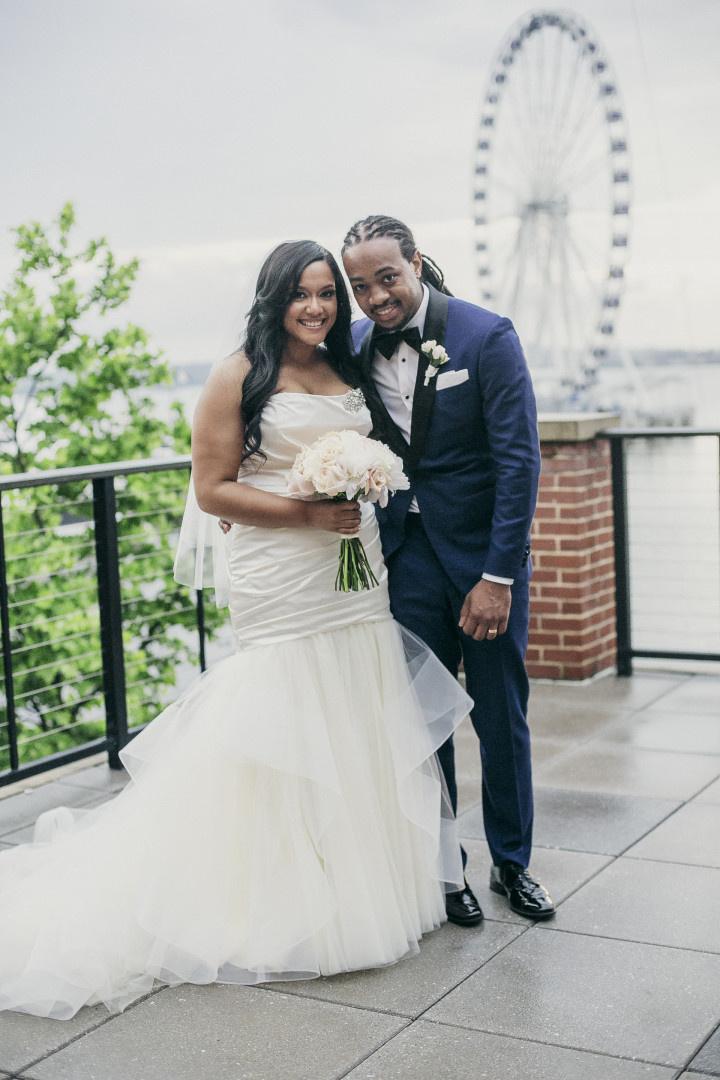 Sunset Room by Wolfgang Puck
Hop the DC line to Prince George's County to find the expansive National Harbor development along the east bank of the Potomac River. For DC couples looking for a convenient and scenic wedding venue in a close-in suburb, the Sunset Room by Wolfgang Puck is a stellar option. Besides the world-class wedding reception food by famed chef, Puck, there's an unobstructed view of the river and The Capital Wheel from the venue's gated terrace. Choose between two event spaces: a banquet hall and the marina courtyard, which seat about 300 wedding guests together. Both are fueled by clean, modern design that pairs well with the year's biggest wedding trends.

Learn more about Sunset Room by Wolfgang Puck»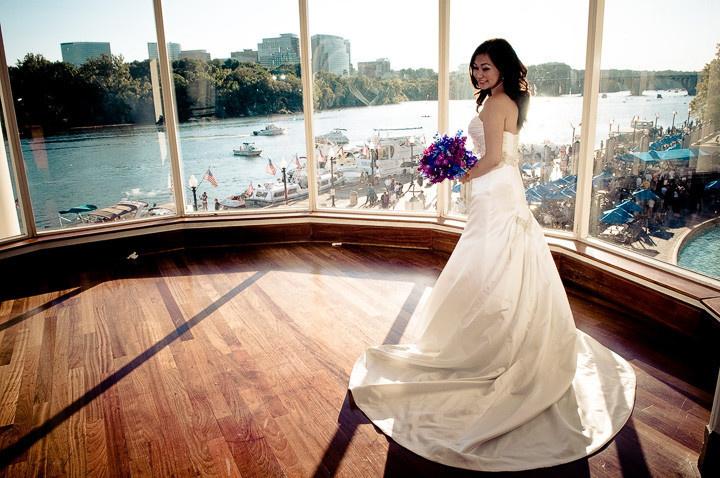 Sequoia Restaurant
Wow your guests, both locals and out-of-towners, with the stunning views of the Potomac River, the Kennedy Center and the skyline of Arlington, Virginia from Sequoia Restaurant. Located in the Georgetown neighborhood, this is one of the most unique DC waterfront wedding venues the city has to offer. Conveniently located just blocks from popular neighborhoods like Dupont Circle and tourist attractions like the White House, Sequoia's location on the premiere DC waterfront can't be beat. Couples planning DC weddings of all size will love working with this venue as there are distinct event spaces within the restaurant as well as the option to rent the entire space, which seats up to 180 guests. No matter which option you choose, floor-to-ceiling windows guarantee a waterfront experience while inside of the spacious venue. Chic hanging artwork and a wooden dance floor offer the best of both worlds.

Learn more about Sequoia Restaurant »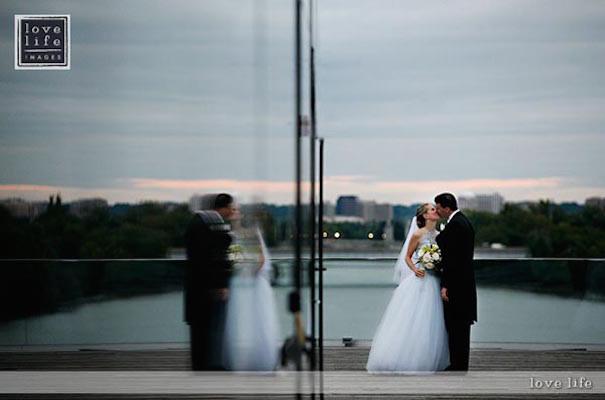 House of Sweden
Don't worry, you don't have to have a connection to Sverige to host a fabulous wedding at the river-adjacent House of Sweden. The Swedish-designed wonder on the Potomac does house the Swedish Embassy to the United States (as well as the Icelandic Embassy and a few apartments), but the building also moonlights as an elegant waterfront wedding venue. Featuring panoramic views of not only the Potomac, but the Kennedy Center, Air Force Memorial and Watergate, the rooftop terrace is the most popular space for weddings at the House of Sweden. Among the more than 12,000 square feet of event space are many other spaces to host a wedding, including the Anna Lindh Hall, which is surrounded by glass (some of it moveable glass walls) and therefore still offers an excellent view. This space is able to accommodate up to 500 guests. An important feature for some couples is House of Sweden is one of the few DC waterfront wedding venues that allows you to choose your own caterer.

Learn more about House of Sweden »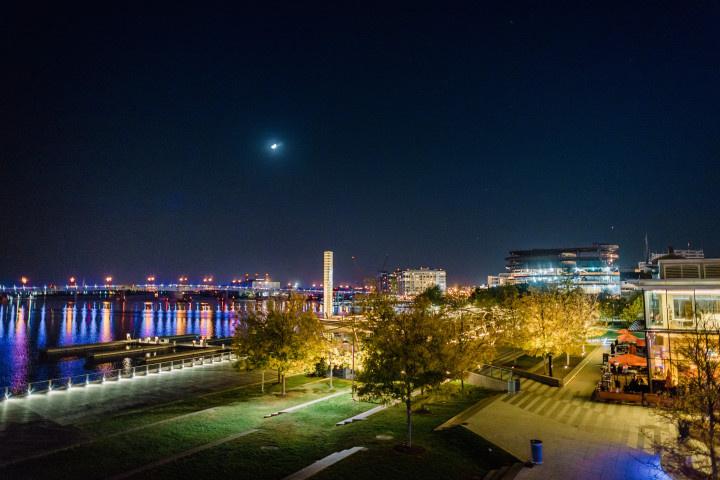 District Winery
Head east in the District and you'll find the Anacostia River, an 8-mile river located entirely in DC and Maryland. You'll also find District Winery, the first winery in the city and the second location from the creators of notable Brooklyn Winery. A unique spin on the classic vineyard wedding, this modern, open-concept dining complex offers up the mezzanine level for weddings with an unobstructed view of the Anacostia and Yards Park. Ready for weddings with up to 200 guests and offering up house-made wine varietals, District Winery should be on every wine-loving couple's list. Beyond the wedding, this convenient location is also a great option for the rehearsal dinner with the wedding party and family.


Learn more about District Winery »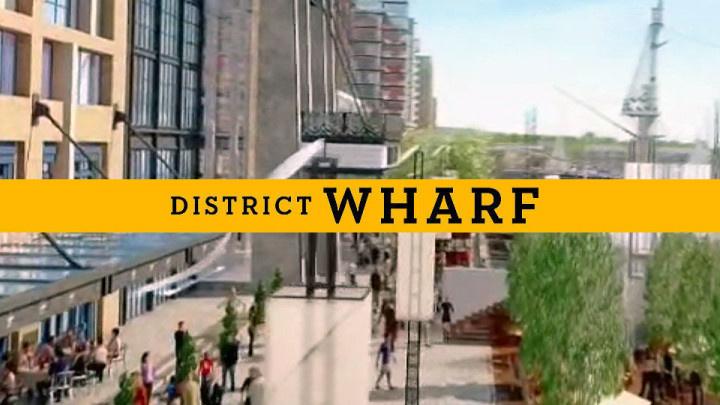 District Wharf
Be among the first couples to wed in one of the District's coolest revitalized neighborhoods, the Southwest Waterfront's District Wharf community. Nestled on the Washington Channel, this collection of parks, restaurants and piers combine to offer thousands of square feet of rentable potential wedding venue space and one of the most adaptable DC waterfront wedding venues. From Recreation Pier, an elegant wooden pier that accommodates up to 500 people standing with views of the Channel and small marinas, to the The Anthem, a 24,000 square foot entertainment venue that accommodates up to hundreds more, there are both indoor and outdoor options for DC couples who are looking for the wharf wedding experience. In addition to waterfront views, many of the District Wharf event spaces offer expansive rooftop views of the National Mall and the Capitol dome.

Learn more about District Wharf»