12 Couples Shower Games That are Easy, Affordable—and Fun
Here are some of our favorite couples wedding shower games that you should definitely play at an upcoming celebration.
We have included third party products to help you navigate and enjoy life's biggest moments. Purchases made through links on this page may earn us a commission.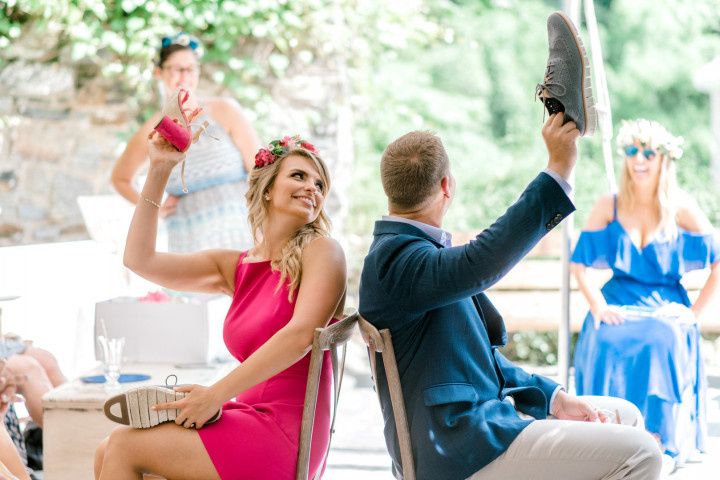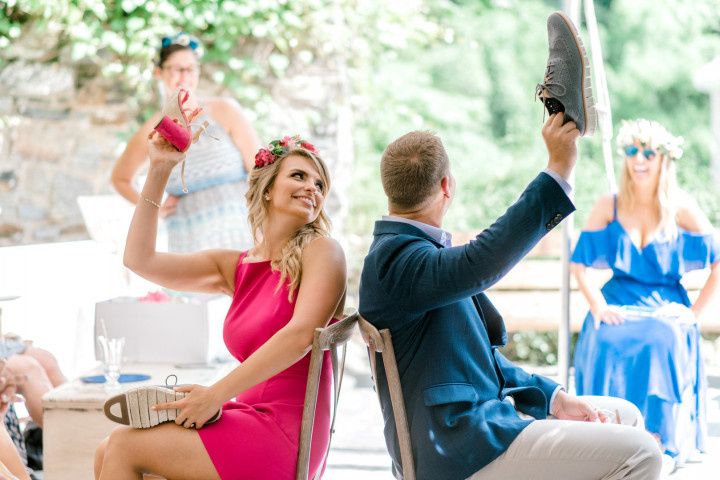 Wedding showers were at one time solely all-female events—but that's no longer the case. Couples showers are definitely growing in popularity. At these events, both partners, no matter their gender identity, are celebrated, open gifts, and yes, play some truly fun couples wedding shower games.
These games tend to fall into one of two categories—group games or solo games. Group games require all of the guests to participate, and time is set aside during the party for the whole gang to play together. With solo games, guests participate throughout the celebration, often writing down answers to questions in an effort to win a prize at the shower's end. Solo games are nice because they don't take time away from other shower activities, such as opening gifts or eating.
Check out 12 of our favorite couples wedding shower games, including both solo and group games. Many of these games are printable, making them super-easy—and affordable—to set up.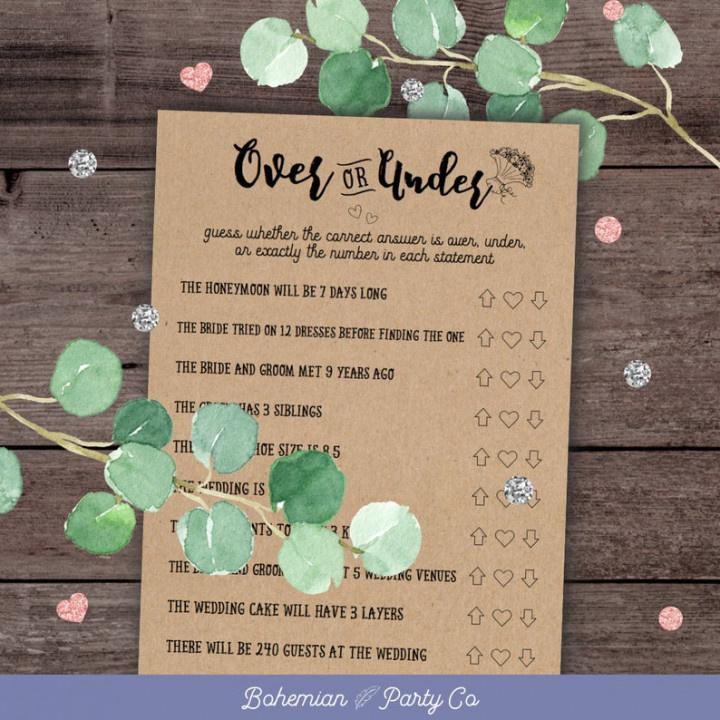 Over or Under Game
This couples wedding shower game tests guests' knowledge of the soon-to-be married pair's relationship. With this game, guests have to guess if the fact is correct or if the stated number is too low or too high. This is a great solo game that guests can work on throughout the event, hand in to one of the hosts, and the person with the most correct answers wins a prize!
Bohemian Party Co. Over or Under printable, $3, Etsy
Who Knows the Couple Best?
Sure, all of the guests at a wedding shower likely know the couple pretty well, but do they really know them? With this straightforward game, guests answer questions about the couple. The person with the most correct answers wins.
Say I Do Printables Who Knows the Couple Best printable, $4, Etsy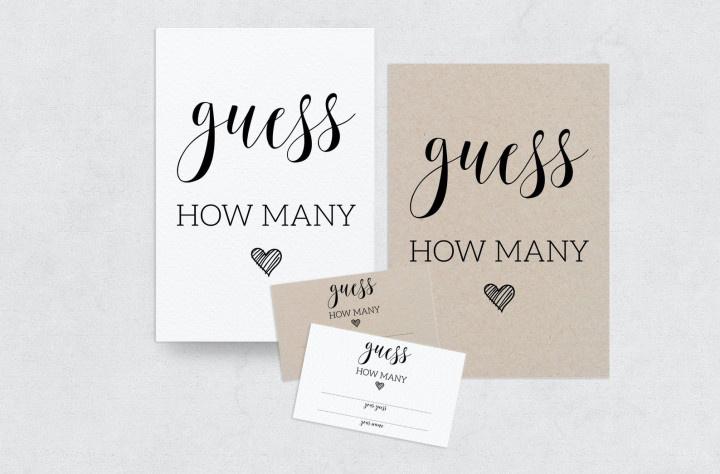 Guessing Game
This is a classic couples wedding shower game. Place a jar of candies (we like Hershey's Kisses) or other small objects near the entrance of the shower venue. Ask guests to guess how many of said object are in the jar. The person with the closest guess (without going over, Price is Right-style) wins!
Mint Print Studio Guess How Many printables, $3, Etsy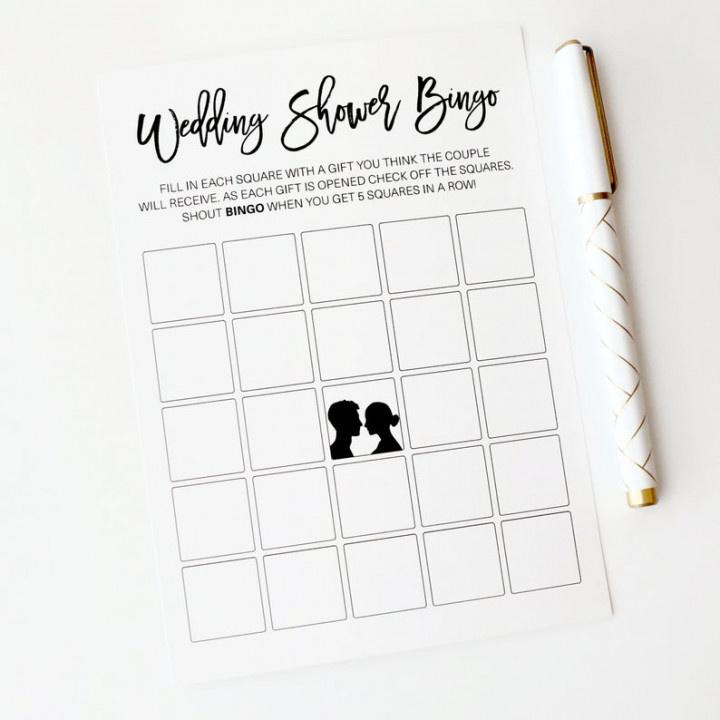 Wedding Shower Bingo
At most wedding showers, the couple opens their gifts in front of all of their guests. This is fun for the guests of honor, but maybe less so for the guests. To spice things up, hand out these bingo games. Before gifts are opened, guests write out the types of gifts they think the couple will receive. As the couple opens their gifts, guests mark off the correct answers.
Say I Do Printables Wedding Shower Bingo printable, $4, Etsy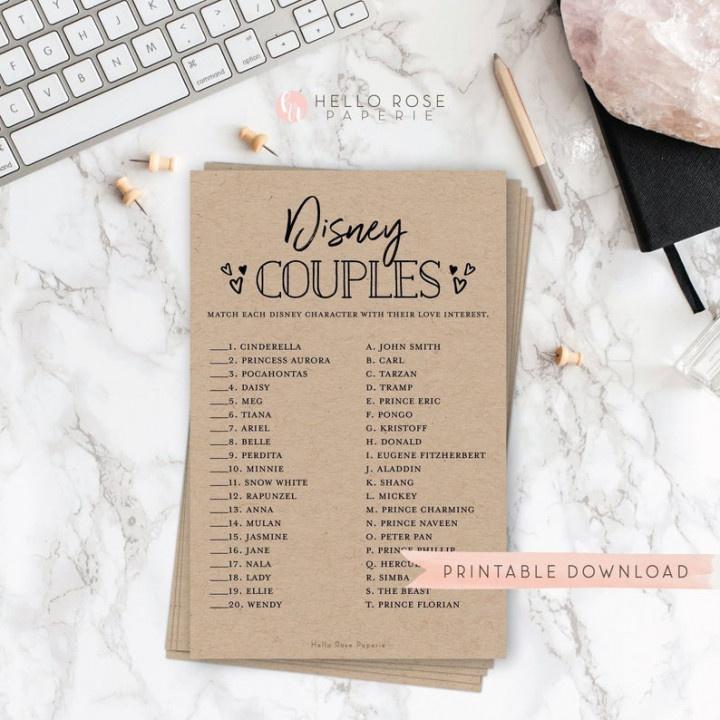 Disney Couples
Are the guests of honor major Disney fanatics? This is a fun and easy couples wedding shower game for friends and family members of all ages. Simply match up the Disney character with his or her love interest. Guests will love to play this game during the shower's meal.
Hello Rose Paperie Disney Couples printable, $4, Etsy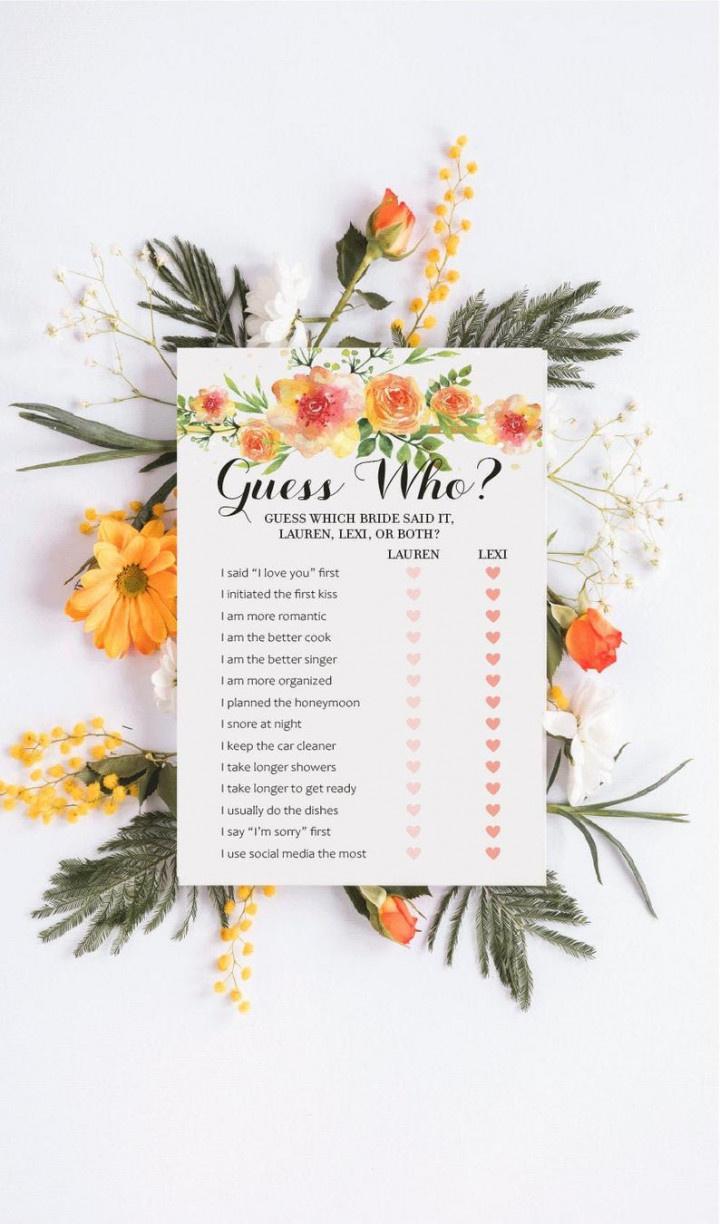 Shoe Game/Guess Who
The Shoe Game (also known as Guess Who?) is always a crowd pleaser. With these handouts, guests can guess the correct answers along with the couple.
Classy and Clever Guess Who printable, $11, Etsy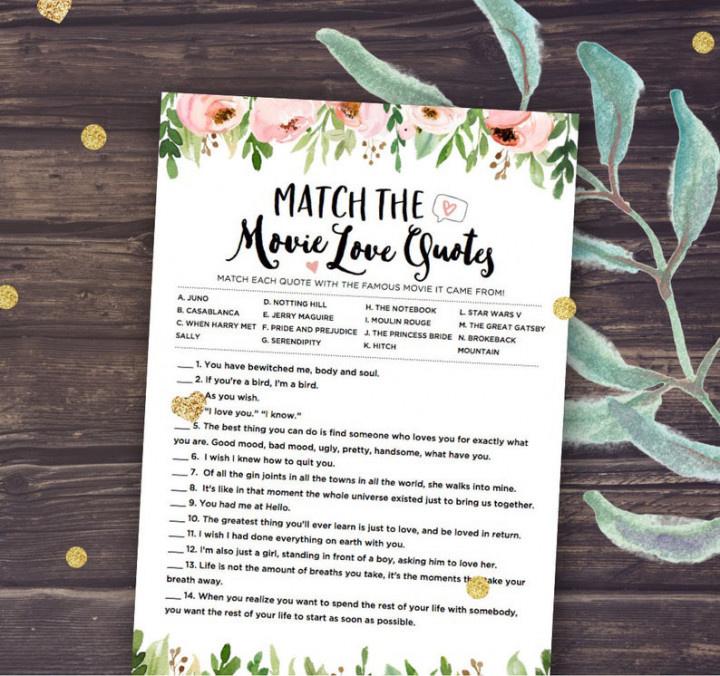 Match the Movie Love Quotes
If you're celebrating a pair of movie buffs, this is a great couples wedding shower game. Guests have to match the movie quote to the film title. The person with the most correct answers wins.
Pineapple Design Co. Movie Love Quote printable, $4, Etsy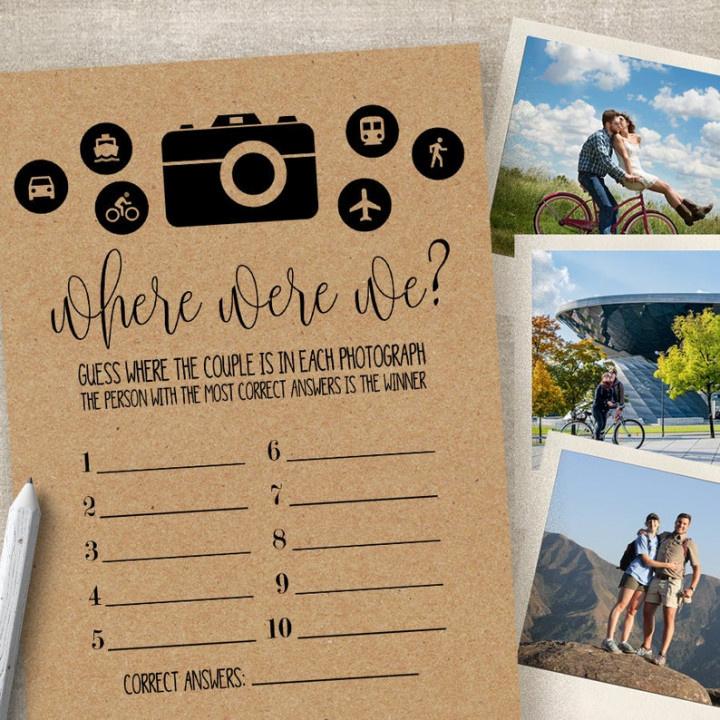 Where Were We?
It's always a nice idea to display photos of the couple from throughout their relationship at a shower. This printable makes a game out of the images. Each photo is given a number and guests have to guess where the photo was taken. This is an especially fun game for couples who frequently travel as a duo.
Digital Style Where Were We printable, $3, Etsy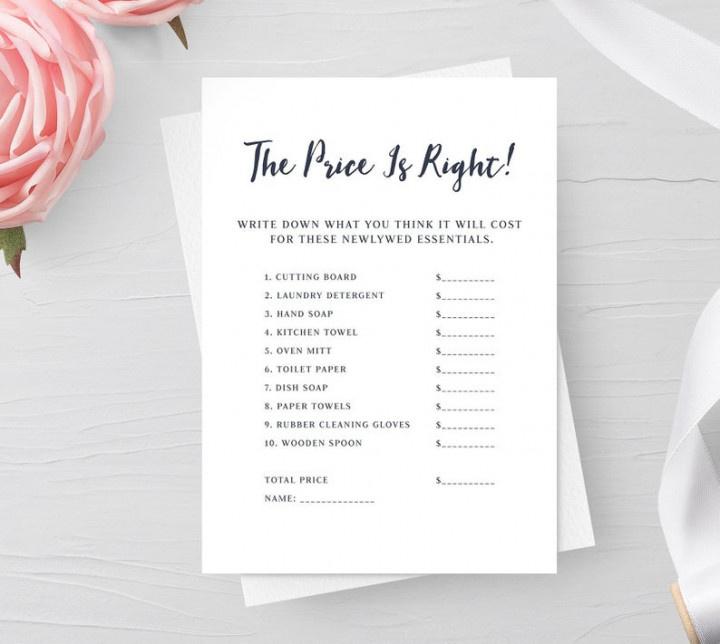 The Price is Right
We love this Price is Right-style game, where guests have to guess the cost of common household items.
ANAB Design Price is Right printable, $3, Etsy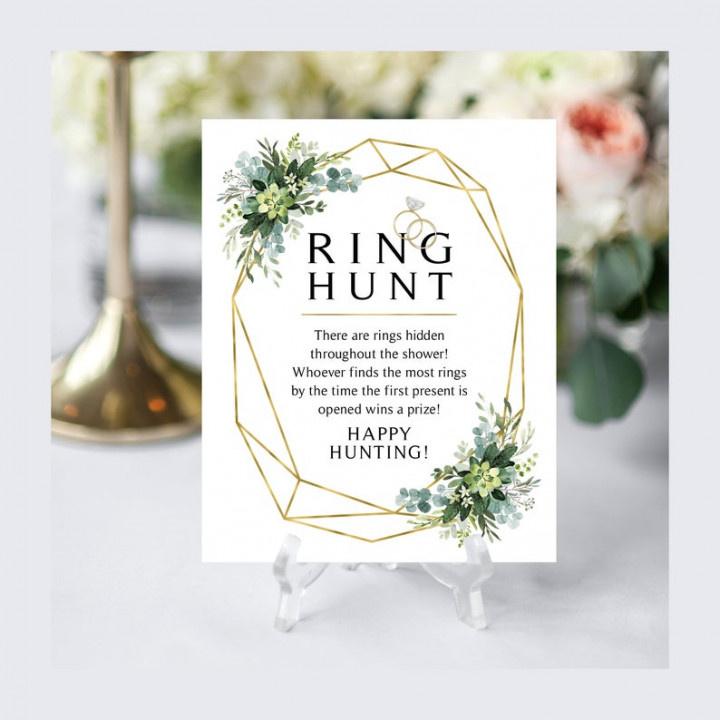 Ring Hunt
This couples wedding shower game will get your guests up and moving. Print out pictures of rings or purchase some plastic ring toys and hide them around the venue. The first guest to find all of the rings wins!
Charming Endeavours Ring Hunt sign, $3, Etsy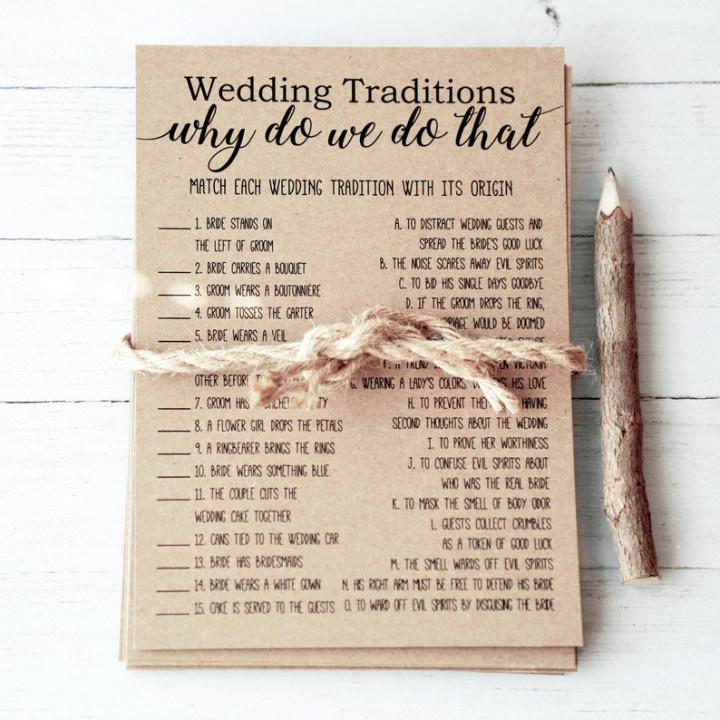 Wedding Traditions Game
There are so many weird and interesting wedding traditions—but do your guests know how these traditions came to be? This printable game tests your guests knowledge of wedding history—they'll definitely come away from the shower having learned a thing or two!
Say I Do Printables Wedding Traditions printable, $4, Etsy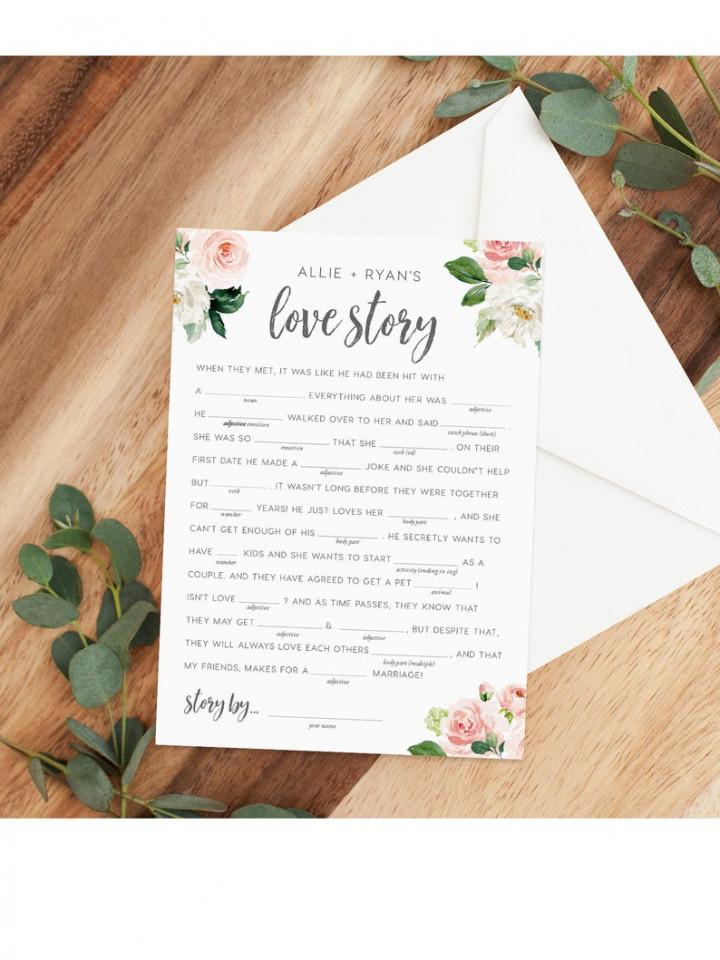 Love Story Mad Libs
A fun way to get guests talking—and laughing. Have your shower guests pair up and play a fun game of Mad Libs with the couple's "how we met" story. This printable can be edited to reflect the couple's actual love story.
Hey Lovely Co Mad Libs printable, $5, Etsy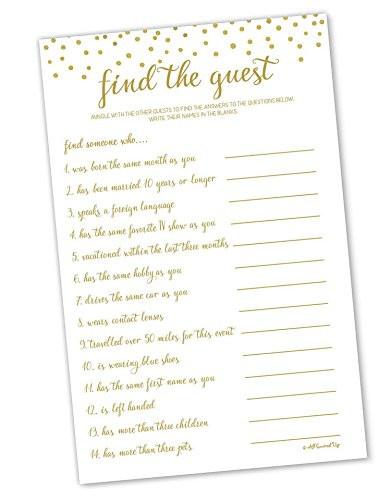 Find the Guest
If you're inviting a lot of people who don't know each other, try this fun couples wedding shower game. Guests have to mingle to learn a bit about each other and find things they have in common. The first person to fill out the entire sheet not only wins, but hopefully gained a few new friends in the process!
All-Ewired-Up Find the Guest game, $17, Amazon
Disclosure: This post contains affiliate links, some of which may be sponsored by paying vendors.