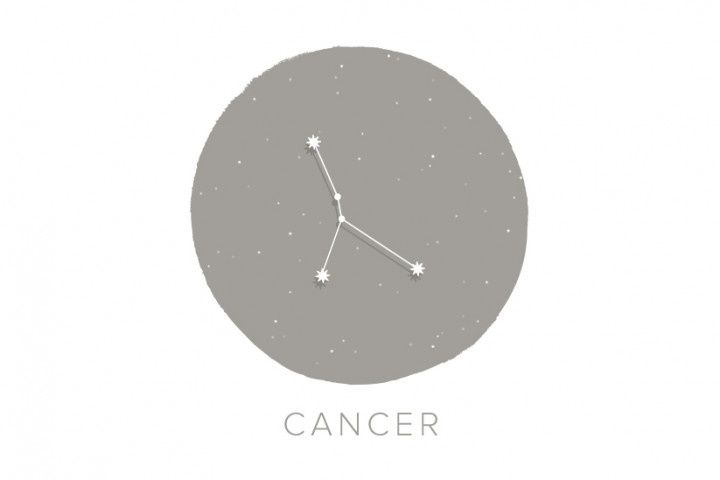 Like your favorite Ariana Grande ballad, Cancers are powerful souls who only appear mellow at first glance. Give these intuitive crabs a few bars to warm up, and you're sure to experience their full-bodied crescendo. As the only astrological sign ruled by the moon, your Cancer horoscope always involves tapping into your naturally nurturing, feminine and sensitive nature for the best outcomes.
When it comes to the engagement period and wedding planning milestones, buckle up. Your Cancer traits will definitely come in handy during any task that calls for emotional connectivity, like bonding with the in-laws — you'll become the daughter or son they've always wished for in minutes. However, you'll need to be sure to stay balanced, as the negative sides of your personality, like hypersensitivity and a tendency to fall into sullen silence when you don't feel understood, will need to be overcome in order to pull off your wedding vision.
Here's your Cancer horoscope (June 21-July 22) for your upcoming wedding, from when you know you've found the best partner to where you should head for your honeymoon.
If there's any sign that loves home, it's you. Your Cancer horoscope for finding the right life partner includes being sure you're comfortable having your love in your space. You've spent lots of time and money creating the perfect environment — your symbolic crab shell — to protect yourself. The equally emotive soul who can appreciate this about you is the one you'll be calling your forever bae.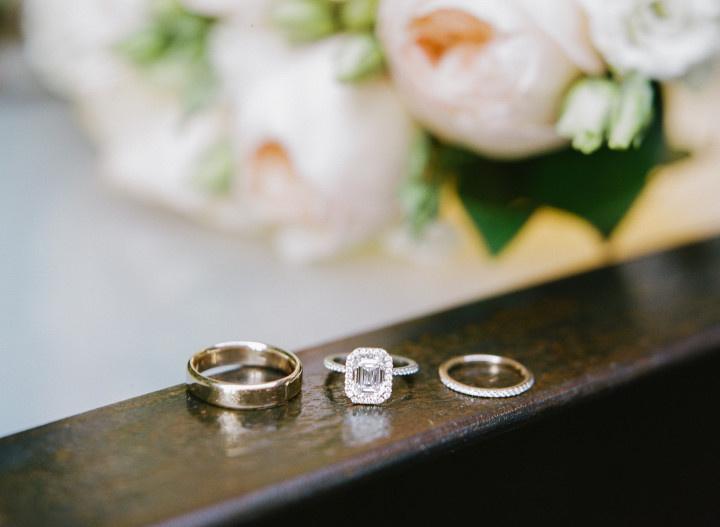 Your Cancer horoscope will see you going for an engagement ring that allows you to lean into your naturally romantic and loving personality. An emerald-cut, which makes stones look larger, sends a loud and clear message that you're off the market.
Chances are, your love knows how much you enjoy a refreshing tear fest. After your big proposal, your emotional Cancer traits will likely mean you'll be pretty weepy, so pack the waterproof mascara and tissue.
The perfect embodiment of the water element, Cancers know their natural sense of love, romance and emotional intelligence is their superpower. You'll want a wedding dress that shows off your innate femininity with an off-the-shoulder neckline or illusion lace details. Set it off with heirloom accessories to perfectly pull together this vintage-inspired look.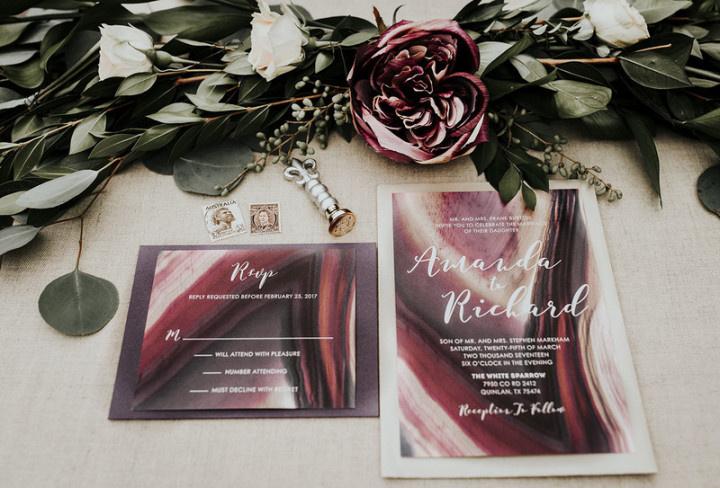 Shallow emotions and pale colors are two things you have no time for, Cancer. You like your feelings and your colors to run deep, so you'll go gaga for moody wedding details full of rich shades of berry.
Because you're always super tuned-in to all the currents around you, lots of details can be dizzyingly disorienting to you. Your Cancer horoscope will lead you to an all-inclusive venue on a boat or yacht to keep you smooth sailing.
Recall your delicate nature with a soft blush buttercream confection accented by rosebuds and greenery. This understated, but rich wedding cake is ideal for your Cancer traits, which prefer to show and not tell.
Be sure to gather your hair off your face for the main event, Cancer. Most brides and grooms tear up on their wedding day, and you'll want to be ready for any big emotional waves the ceremony might activate. A side pony will give the look of elegant curls without the impracticality of wearing your hair down.
While you're one of three water signs (Pisces and Scorpio round out the trio), you are the most watery of them all, dwelling beneath a sea of emotions. Celebrate your depths with a sentimental fragrance that includes marine aquatic notes.
Try this: Jo Malone's Wood Sage & Sea Salt Cologne
Finding the one is all the adventure you need, Cancer, so you'll probably prefer to stay close to home for a snuggly honeymoon. Aspen's combination of daytime activity and nighttime cozy will gel well with your Cancer traits.