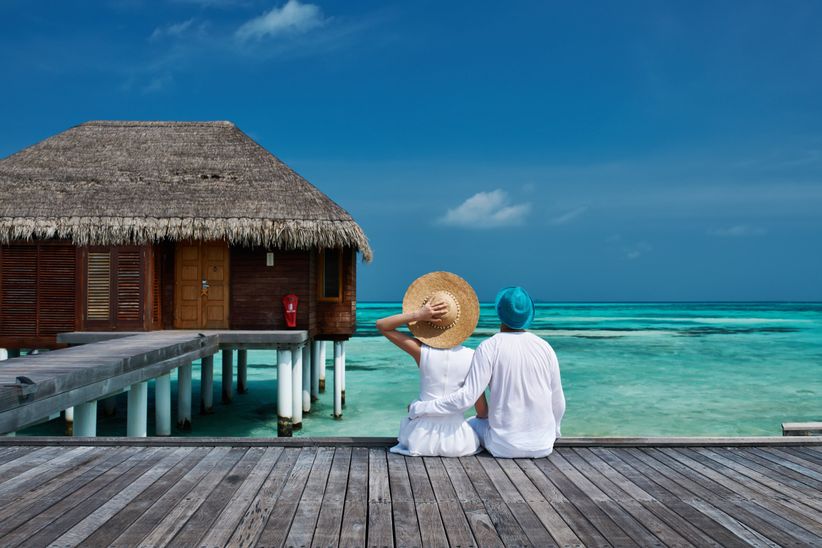 Like with any part of travel, honeymoon destination trends shift every year due to social influence, habits, lifestyle, celebrities and even generations. Looking at the best honeymoon destinations for 2019, she explains the younger generations can't quite afford luxury experiences, but they are ready to spend. They also seek different necessities than their parents: "Honeymoon travel is influenced by lifestyle in that consumers are increasingly exploring portfolio careers. Therefore they often seek flexible offerings. Whether it be a short getaway so the couple can squeeze the travel in-between a deadline or project or a longer break perhaps between contracts," wedding destination expert Renee Strauss says. "After all, this is the generation that has evolved with a lot of experiences under their belts. Semesters abroad, international job opportunities, and their friend's destination weddings—to name a few—have kept them on the move, so for their own honeymoons, they want even more."
Here are the best honeymoon destinations 2019 couples should research.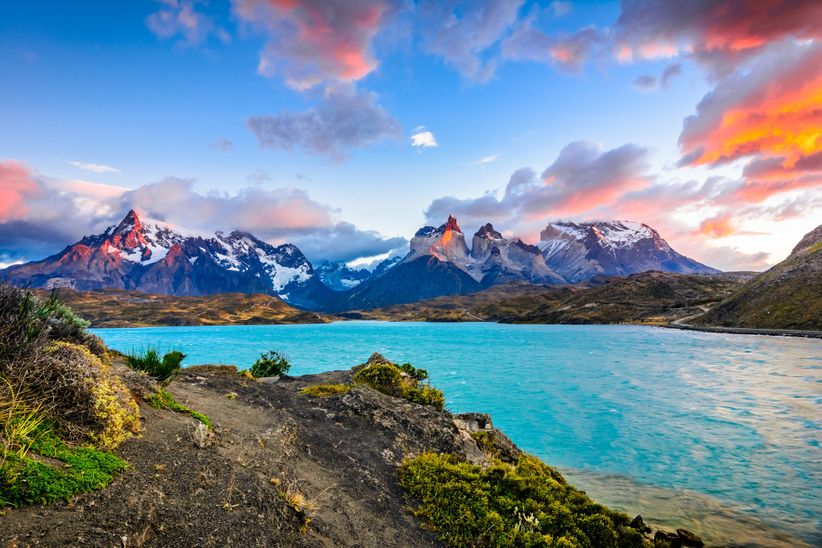 Patagonia, South America
While traditionally associated with some of the most intense hikes on the planet, you don't have to be an active couple to soak up the romance of this top honeymoon destination for 2019. Spread across Argentina and Chile, there are numerous options on how to experience this awe-inspiring, beautiful work of art from Mother Nature. Kristen Gosselin of KG Events & Design in Boston says it is thanks to the variety that Patagonia is now an anticipated hub for romantic jetsetters. "There are so many glaciers and national parks to hike, not to mention the incredible photo opportunities. A honeymoon in Patagonia would take your love to the ends of the earth... literally," she shares.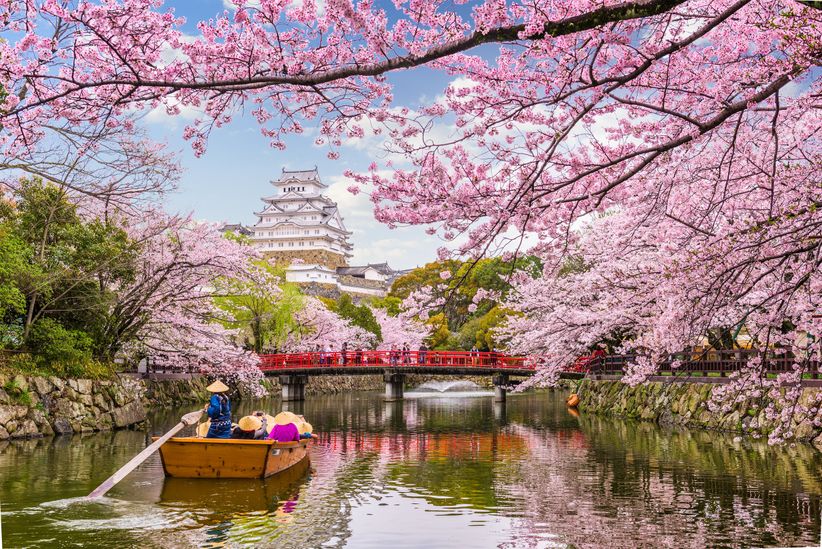 Japan
Strauss says few can be referred to as life-changing—and Japan is one of them. Recently named the place to go for 2019 by Travel + Leisure, it's no surprise couples would use the raving reviews as a reason to choose this country as one of the best honeymoon destinations in 2019. "From Tokyo, the bustling neon-lit city to the peaceful, historic town of Kyoto to the scenic hot springs of Hakone to the modern port city of Osaka, the food, the culture, and the people provide an unparalleled experience," Strauss continues. Most couples will enjoy the traditional lodging of Ryokans, indulge in culinary specialties you can't find anywhere else, and witness the rituals and customs that make Japan so remarkable. "No matter in which season honeymooners choose to visit, they will delight in the unique experiences Japan has to offer. From the busiest bullet train station—Shinjuku—to the world-class fish markets to the cherry blossoms and Shinto shrines, Japan is the top honeymoon country of the year."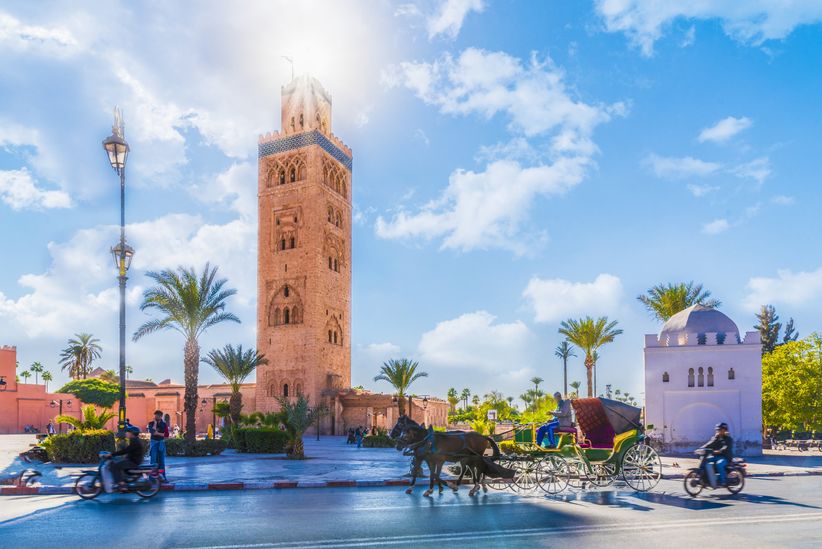 Morocco
Jamie Chang of Mango Muse Events in Los Altos, California, says the world is getting smaller, and destinations that may have seemed too exotic or far away are much less so now, like Morocco. A quick flight from Lisbon, Portugal, it's easy enough for a couple to spend time soaking up Portuguese wine and warmth before heading to the desert for major culture shock and intrigue. "Morocco is for a pair of adventurers. Imagine strolling a bustling medina finding treasures. Or staying overnight in the Sahara with stars like you've never seen before. This is also a once-in-a-lifetime, bucket list kind of destination that is super appealing," she explains.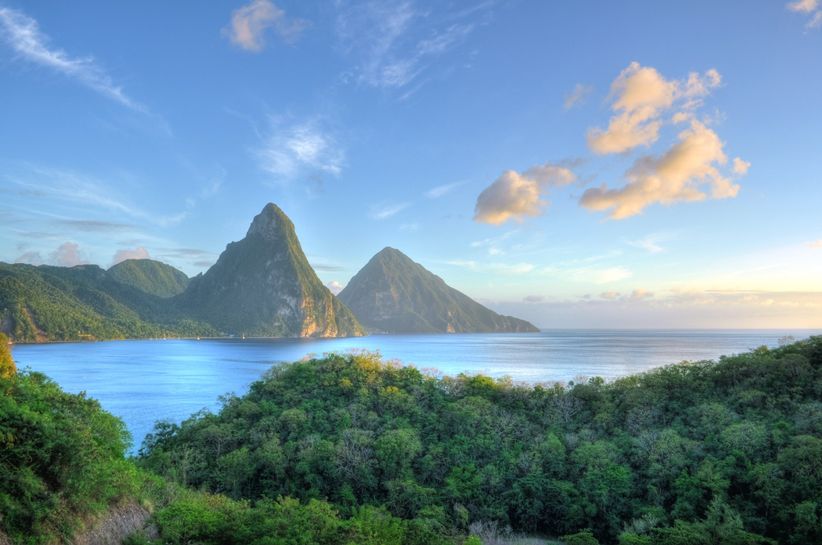 St. Lucia
This Caribbean locale has been a well-known romantic spot for, well, ever, according to wedding expert Megan Velez. However, it was always quite expensive, making it only accessible for the wealthy. In 2019 that's changing. "Saint Lucia has now opened its doors to the all-inclusive concept, making it a more affordable option for couples looking for luxurious honeymoon packages on a budget," she continues. "We're predicting this island will be one of the top honeymoon destinations for 2019 due to the newfound accessibility and modern, luxury resorts and spa."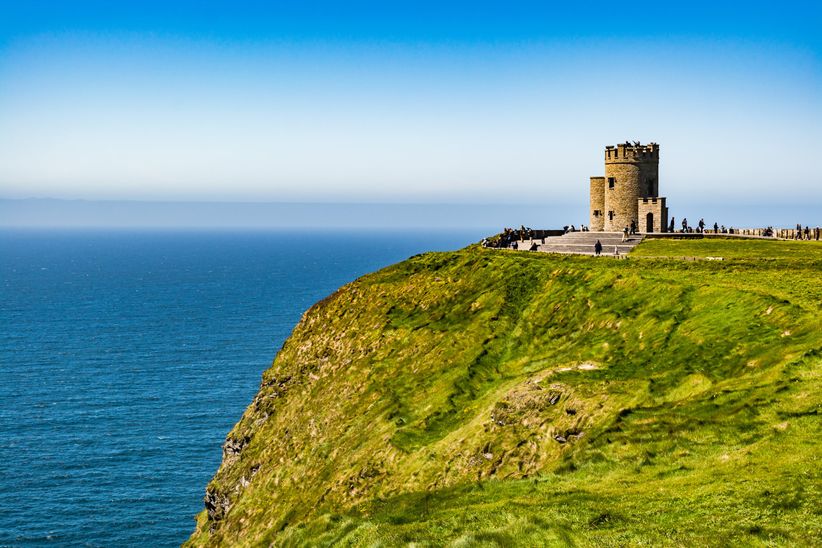 Ireland
Perhaps it's the rolling, lush green fields or the warm, "everyone's family" mantra of the country, but Ireland is definitely one of the best honeymoon destinations for 2019. According to Strauss, there are plenty of factors that draw in celebrating couples—especially if their ancestral roots date to this European region. From archery and horseback riding to Falconry and beyond, there is plenty to do and of course, eat! "The food and alcohol scene is excellent throughout the country: craft beers in every region and amazing whiskey, too," she explains. "The the accommodations vary from comfy cozy to super luxurious. Driving is fun and the routes are super scenic." For a week-long honeymoon, it's just about perfect.
Iceland
Arguably, Iceland has been sought after for several years now, but thanks to the uptick in tourism, they have the honeymoon offerings down pat. Couples who might not be able to take too much time off of a work post-wedding will appreciate the easy-peasy flight from the East Coast that's about halfway to Europe. Most twosomes will go hiking, look for the Northern Lights and of course, visit the infamous Blue Lagoon. "This one of a kind geothermal spa is a romantic, unique place to visit. A trip to the lagoon along with exploring the country's dramatic landscapes is for the adventurous couple looking to stray from a typical tropical honeymoon," Gosselin shares.
Maldives
It's expensive, sure, but Instagram has doubled the Maldives' popularity, with trending aerial images that show off the splendor of this collection of islands in the Indian Ocean—and it certainly makes our list of the best honeymoon destinations for 2019. From the long haul of traveling together as a married couple to laying under the hot sun and soaking up vitamin D (and one another), it makes for the type of honeymoon experience you never dreamt possible. In 2019, adventurous couples won't just fly straight to the beach, but stop in the Middle East to add another stamp to their passport. "The fun of flying through Dubai and staying a night or two is very appealing and most couples choose this itinerary. It gives them the chance to experience the marvelous city sites and glittering nightlife it offers, and then jet off to paradise to sleep in a villa/bungalow located over the crystal blue water (you'll feel like you're on your own private island!), enjoy beachfront dining, bask in the sun, take in spectacular diving activities and enjoy nature at its purest," Strauss explains. "There are many options in the region from super glam to more authentic and rustic."
Sri Lanka
Known as the homeland of tigers—you'll see more than wildlife when you set your sights on this top honeymoon destination for 2019. Strauss says couples flock to this nation south of India in search of rainforests, jungle hiking, fishing ports, Ayurvedic treatments, beautiful beaches… and national parks where elephants and monkeys roam freely. Especially for couples who have already seen most of the world on their own or together, this provides a new challenge and experience that'll they can navigate together. Sort of like, marriage, eh? "This culturally rich destination is an irresistible proposition for a truly total disconnect. A stop in India on the way adds to the amazing experience," she recommends.