How to Plan Your Honeymoon Amid the 2022 Travel Boom
Everyone is ready for an adventure—here's how to plan yours.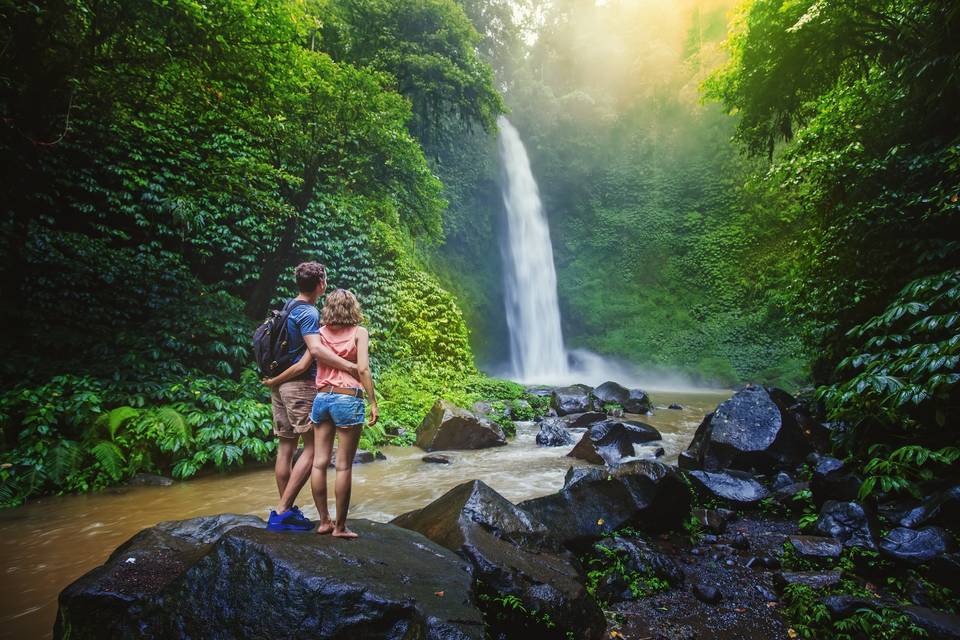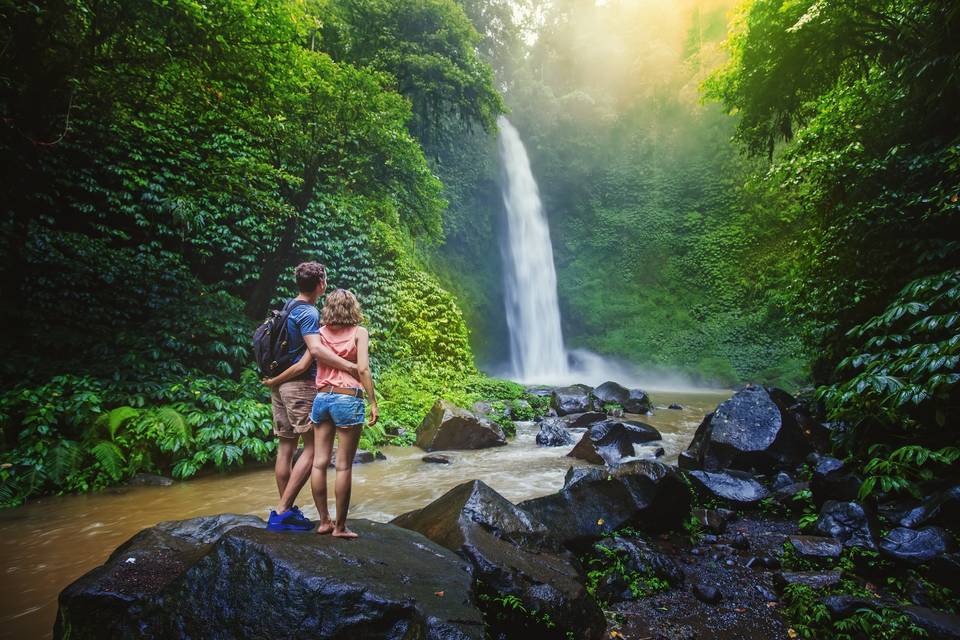 If you've planned a wedding amidst this global pandemic we're still thick in the throes of, you know a thing or two about the so-called "wedding boom" that has resulted in a surge in couples planning, a shortage of vendors, not to mention important items such as florals, and an increase in costs across the board. Unfortunately there's another boom that's been set off as a result of the pandemic—the travel boom—and it's now impacting couples' honeymoon plans.
With nearly one million wedding postponements or cancellations in 2020, the mad dash to the altar has now translated into a rush to plan and go on a honeymoon before another unforeseeable event of this stature occurs. "We have rerouted, rebooked, canceled and booked again many, many honeymoons over the last two years, which has resulted in many clients spending the same amount on a trip to Napa as they would have spent on a trip to Spain or Italy or Greece," says Lesley Cohen, luxury travel advisor at SmartFlyer. "Most of the demand is still domestic or close to U.S. international, which has caused once-affordable destinations to skyrocket in price because inventory is very limited."
Even outside of the honeymoon realm, there's stark competition for hot-spot destinations. "Because no one could or wanted to travel during 2020, now everyone is wanting to go somewhere, which has left us with an unprecedentedly high volume in travel demands with hotels selling out one to two years in advance when they would normally sell out just six months in advance," says Teresa Belcher, travel agent and founder of Honeymoon Islands, Inc.
While there is, unfortunately, no way around planning amidst the travel boom, these expert-approved tips can help you get the most bang for your buck as you plan your long-awaited honeymoon.
Book ASAP.
There is no such thing as booking too early amidst the post-pandemic travel boom. "The earlier you start planning, the better the availability will be for your destination," says Stephanie Goldberg-Glazer, owner of full-service travel agency, Live Well, Travel Often. "If you want to go to exclusive resorts, or smaller, boutique properties, it is imperative to start early to make sure your dates are available."
According to Belcher, the festive season, which runs December 18th through January 4th, is booking out two or three years in advance and counts on paying double the price as any other time of the year. Hoping to hit the tropics? She suggests going during the summer, which is rainy season and less in-demand. "Airfare can be reserved 10 months in advance but don't wait … book your hotel one to two years in advance," she says.
Work with a travel advisor instead of booking on your own.
Travel advisors have connections in the hotel industry the travelers do not, and often don't charge you anything extra for working with them. That's why Belcher suggests using a planner at all times—and especially during the travel boom. "Travel advisors can also bring value-added benefits that you cannot get on your own, like a complimentary upgrade, or daily breakfast or a complimentary couples massage or a special romantic amenity souvenir to remember your honeymoon," she adds.
Purchase travel insurance.
Most countries are actually requiring that travelers purchase some form of insurance that also covers medical expenses as a result of the pandemic, Belcher points out. But even for destinations that do not carry this requirement, she recommends doing so. "Insurance helps protect your investments should the unexpected happen, and if there's one time to plan for the unexpected it's now," she says.
Check destinations that are newly reopened.
According to Cohen, these brand-new destinations, which are often short on reviews, might have less bookings already confirmed. What's more: Both airlines and destinations may even have special promotions to encourage new bookings. "For example, Fiji just announced their reopening so they have more availability in the coming months," she says. "Kokomo Private Island, for example, has a romance package for select dates—while the per night rate is pricey, the package has lots of inclusions like a helicopter or seaplane transfers from the airport and meals."
Be realistic with your expectations.
While it's true that your honeymoon budget may not go as far in 2022 or 2023 as it would have a few years ago, you can still have an unforgettable trip. "It is helpful to have one or two ideas of where you would like to go, and your travel advisor can help you narrow down the choices based on budget, time of year, and ease of travel," says Goldberg Glazer. If your dream honeymoon is more expensive than your budget allows for, she suggests asking guests to gift parts of your honeymoon instead of traditional gifts to help cover your costs. "We have set up web pages for our clients so their guests can simply log on and buy a day or activity at varying price points."
Don't try to do cram too much into your trip.
"If you are planning a trip to Europe, for example, of course you want to see the sights and engage in some fun activities, but don't forget to factor in a little down time," says Goldberg Glazer. "You'll have just had the wedding, and want to make sure you have some low key time, too, which may mean a day at the spa, or a private tour of vineyards followed by a quiet lunch." In short, make sure that unplanned portions of time make up at least some of your honeymoon so you don't feel overly exhausted upon returning back to reality.