7 Beer Wedding Ideas to Give Your Big Day Some Hops
If you and your partner are beer fanatics, incorporate these creative and unique beer wedding ideas into your big day!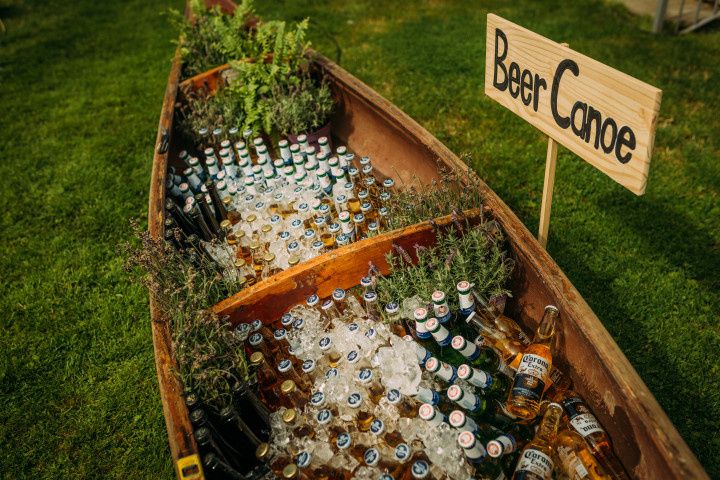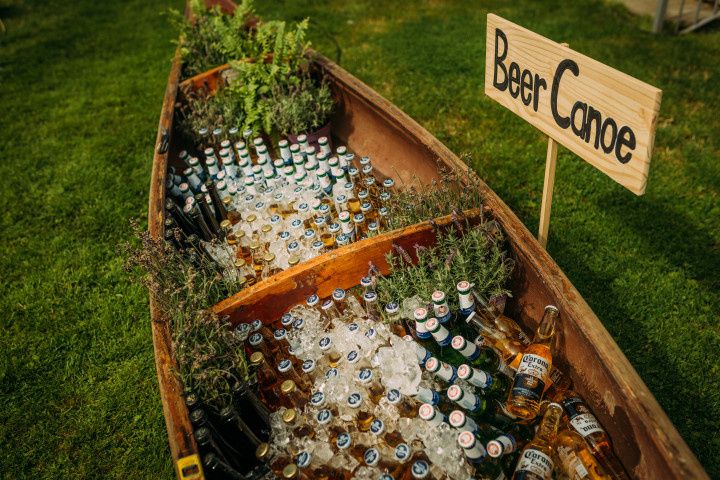 Do you and your S.O. love nothing more than a good brew? Then there's no reason why you shouldn't incorporate it into your big day. We know — every wedding serves beer. But if beer is your "thing," then adding some unique beer wedding ideas to your big day is a great way to add a bit of personal flair. You may think there are only so many ways to serve up cold ale, but on the contrary we've found a number of beery creative ideas that will delight both you and your guests.
Here, seven different beer wedding ideas to bring the brewery to your wedding.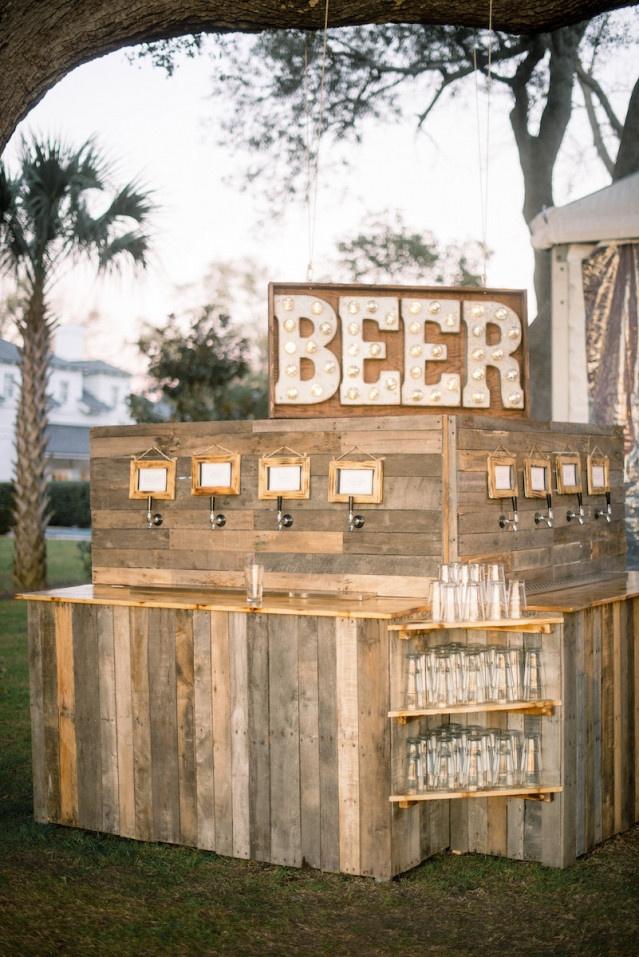 On Tap
Beer never tastes better than when it's straight from the tap. If you're both beer connoisseurs, then there's no better beer wedding idea than with a fully dedicated tap bar. It perfectly evokes some brewery magic. From wooden panels to marquee lights, this one has some serious Southwestern vibes.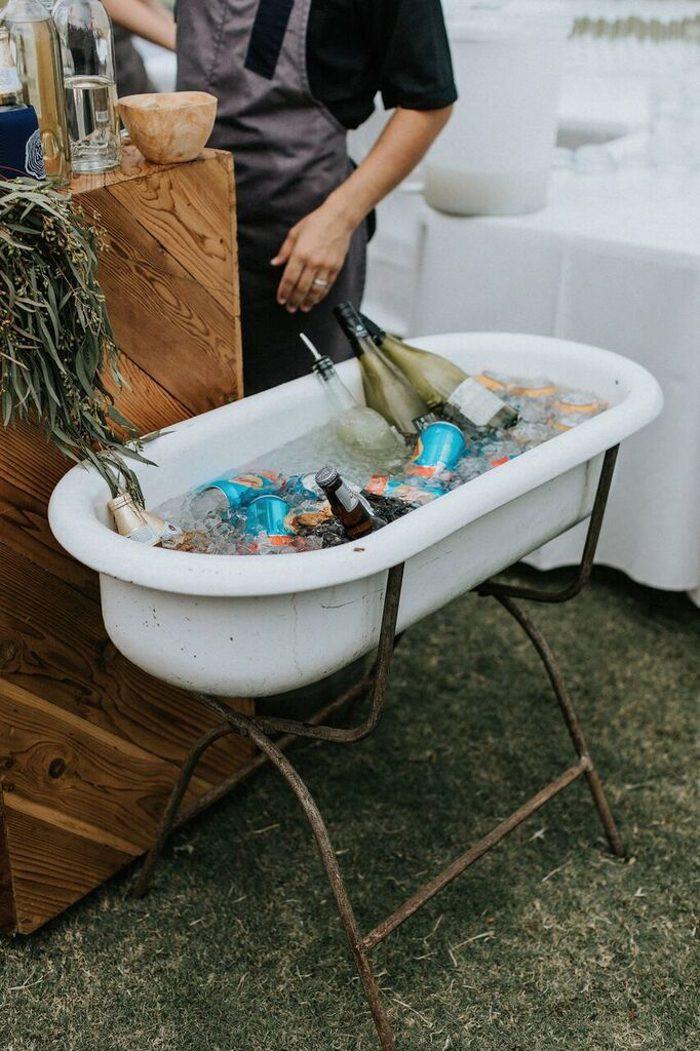 Tub
Tubs aren't reserved just for baths — they're also a great place to house your beer during your wedding reception. Whether you choose to go full-size or to elevate a miniature version like this one, the look won't fail to bring some rustic charm to the bar area.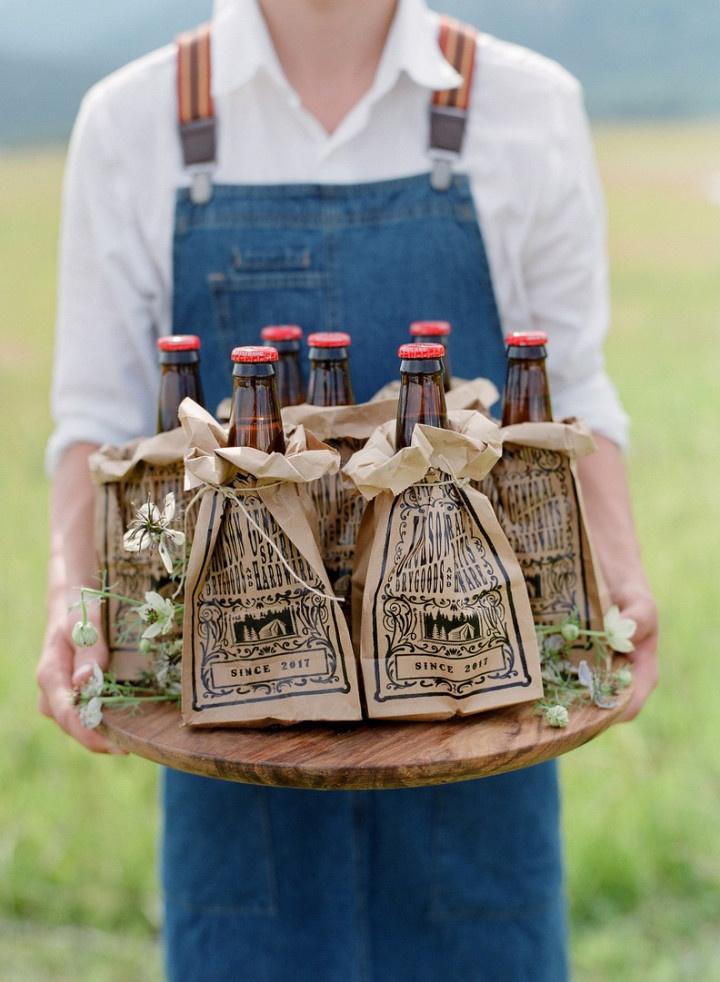 Dressed Up
Give your beer wedding idea a new look by dressing it up in old-fashioned paper bags complete with vintage design and lettering. Tip: order the bags custom-made with your and your spouse's names on them, along with the wedding date. Tie a string around the neck for a ruffled effect, and place them on wood platters adorned with wild greenery to bring bucolic vibes to cocktail hour.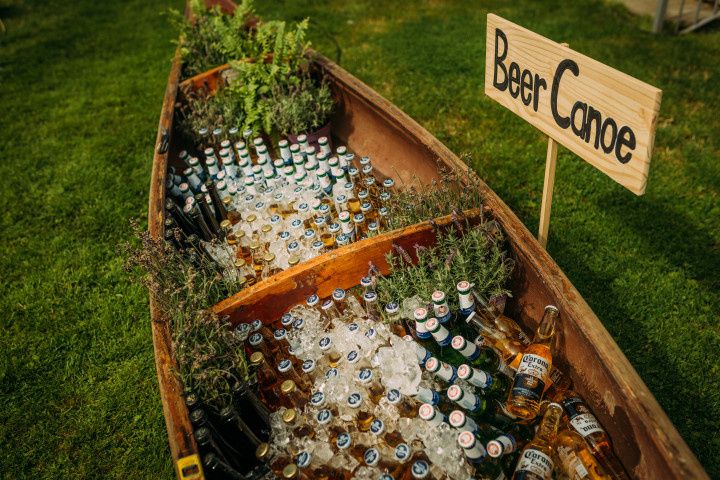 Canoe
No one wants to see a cooler at weddings. Get creative with your beer container and serve up some cold ones in a canoe for a unique look. Pack it with ice to keep them fresh and plants to keep it wild, and you've got one unexpected bar.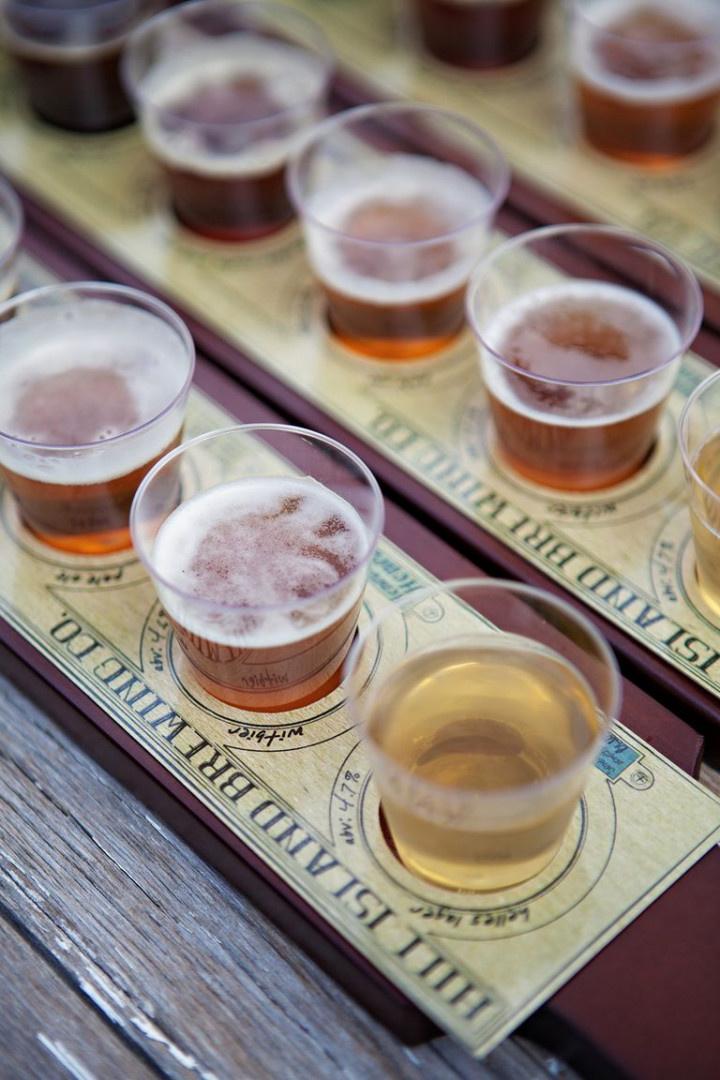 Beer Flights
Take your beer wedding ideas to the next level by having waiters pass out beer flights during cocktail hour or deliver to them to tables during receptions. Allowing guests to try different varieties will ensure everyone sips on something they like and help foster conversation among them as they compare tastes.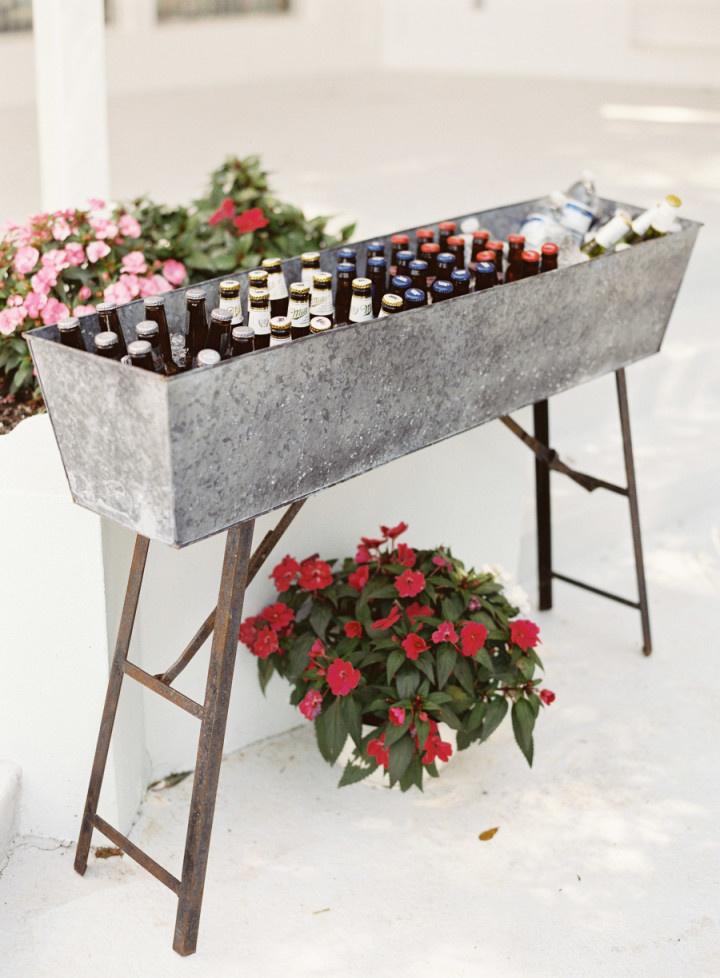 Trough
Serving beer in a trough pays homage to beer's agricultural roots. Give it a more elegant touch with a sleek, silver metal option and by accenting it with floral arrangements.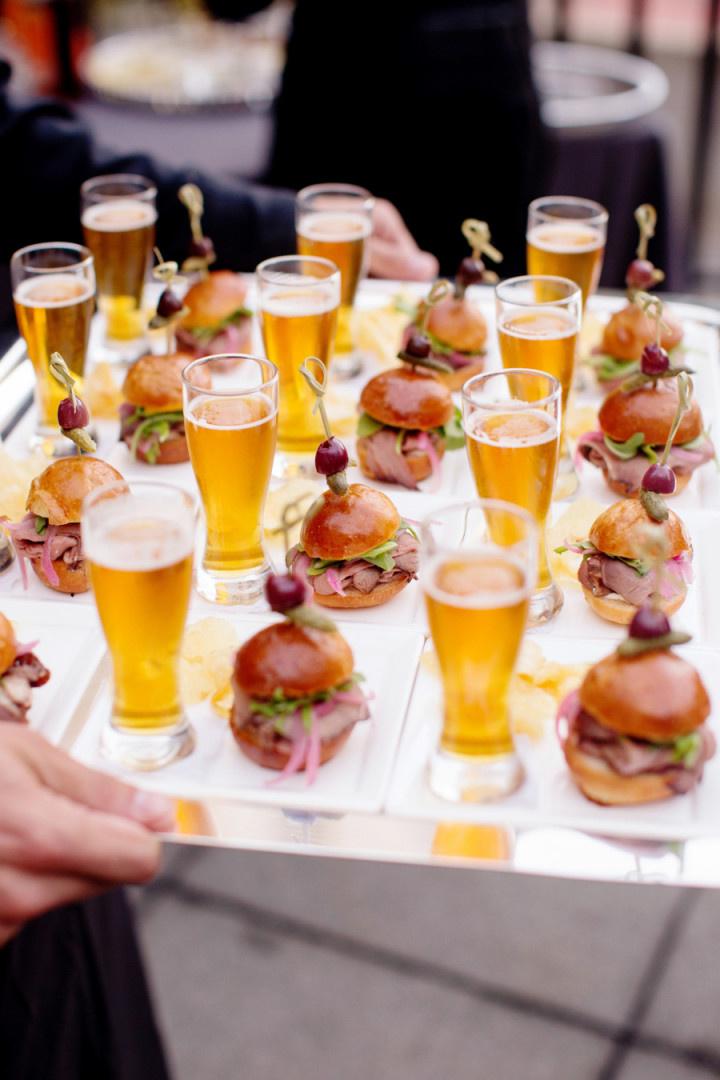 Shots
If you thought shots were just for liquor, think again. Mini brews are both refined and cute. Pair them with sliders during cocktail hour for some fun.