The Most Popular Wedding Cocktail Ideas Right Now
We asked bartending experts from around the country to share the wedding cocktails that are winning rave reviews from couples.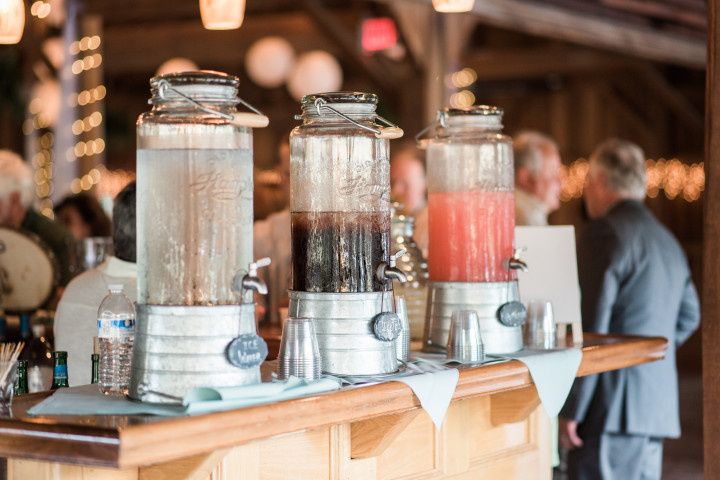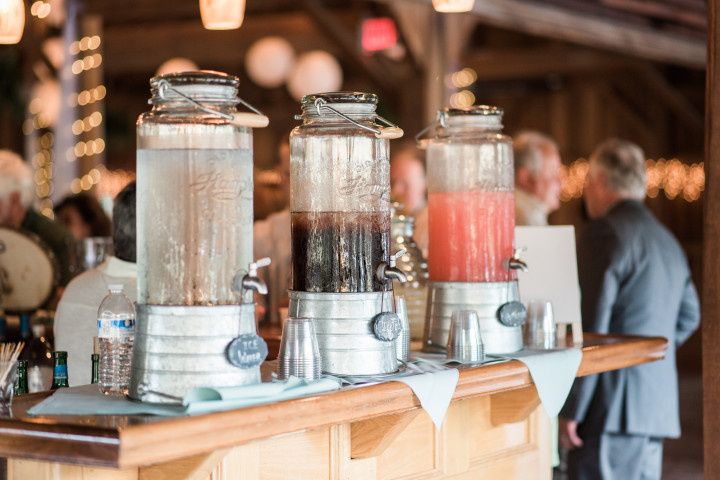 Photo: Kathryn Hyslop Photography
We asked bartending experts from around the country to share the wedding cocktails that are winning rave reviews from couples. From New Hampshire to Oregon to Missouri, Texas, and more, these mixologists served up major inspo for wedding cocktails.
Check out these signature cocktail ideas to get inspiration for your own wedding libations.
"By far, the most requested cocktail is the mojito, particularly the strawberry mojito. Rum—the base liquor for mojitos—is a party liquor and crowd-pleaser. It goes down smoothly, mixes well with others, and lends itself to the carefree atmosphere of today's more casual weddings," says Dee Stewart of DeeLuxe Specialty Bartending Services in Concord, New Hampshire.

"Over the last couple of years, the margarita"Over the last couple of years, the margarita has become our most requested signature cocktail. There are many venues in this area that are perfect for beachside weddings, and this drink gives events a definite summery, 'outdoors' feel," says John Hines of Bartenders Express in Branford, Connecticut.


"We make a Black & Blue Bourbon Lemonade that features housemade lemonade with crushed Oregon blackberries and blueberries, mixed with CW Irwin Straight Bourbon and served on the rocks with a lemon-berry skewer. Our brides love the idea of adding a twist to a traditional summer sipper. The addition of fresh Oregon berries and a bourbon from a local distiller to my own grandmother's lemonade recipe, mixes a bit of nostalgia with Pacific Northwest flair," says Stephanie Anderson Stroup of Twist Cocktail Catering Co. in Bend, Oregon.


"The most popular signature drink the A1A (named for scenic highway on the east coast of Florida). It's an original recipe with rum, orange curacao, homemade vanilla rock candy syrup, and orange and cranberry juices," says Mark Woods of Fun Coast Bartending in Palm Coast, Florida.

"In South Texas, our number one signature cocktail is the margarita—we served over 30,000 margaritas at weddings last year alone. We offer 96 different margarita flavors—our most popular is the cucumber margarita, which is rimmed with chili lime salt. It's light, refreshing, and will quench your thirst in the Texas heat," Jennifer Smith of Bartenders4you in San Antonio, Texas.

"Our light and refreshing Tropical Paradise is very popular. It's made from fresh pineapple, vodka, white cranberry juice and peach schnapps. A signature cocktail should be one that most guests can drink, so we suggest a vodka or rum cocktail. This drink also stands out in a glass and we can add a small amount of flavored syrup to match the wedding colors," says Ricki Quarterman of Mixology Bartending Services Co. in Upper Marlboro, Maryland.

"Our most popular cocktail for spring and summer is the Blue Diamond, which is a blueberry-infused lemonade mixed with vodka. I think it appeals to a mass audience because of its unique flavor that's refreshing but still packs a punch. For fall and winter weddings, the Apple Pie Cocktail is the most popular. We simmer a mixture of apple cider, apple juice, spices, and sugar into a syrup. That syrup is mixed with bourbon and topped with ginger ale. It tastes of the season," says Mary Rodriguez of Diamond Girls Bartenders in Independence, Missouri.

"Since we are in North Carolina, bourbon and whiskey are very popular spirits for weddings. One of the most popular signature cocktails I created includes Crown Royal Whiskey, Amaretto, pineapple juice, and orange juice. This drink is popular because it's strong but smooth, and has a hint of sweetness. Based on the ingredients, you would think it would be a very sweet drink, but it's not. It's quite refreshing and potent," says Nicole Clayton of On the Rocks Bartending in Raleigh, North Carolina.

"Being in the Midwest, whiskey has really been exploding in the market. One of my favorites that I suggest is the good old fashioned mint julep. It appeals to both whiskey and non-whiskey drinkers alike, and its balance of sweet and bitter makes it a spring and summer wedding favorite. Another popular drink is our Adult Cherry Limeades. This is an adult version of a famous drive in chain's cherry limeades," says Justin Jarsulic of Top Shelf Bartending Services in Lee's Summit, Missouri.

"I do see a trend with two types of cocktails: the light floral and refreshing cocktail, like a Pimm's Cup or a Moscow Mule; and the strong, spirit forward cocktail, like a Negroni or an Old Fashioned; and it's usually a mix of the two at every wedding," Anthony Kaufman of Mr. Bartender in Los Angeles, California.