Sample Wedding Menu: Modern
With bacon-wrapped dates, salmon sliders and truffle mac 'n' cheese, this modern, gastropub-style menu is sure to please any foodie couple.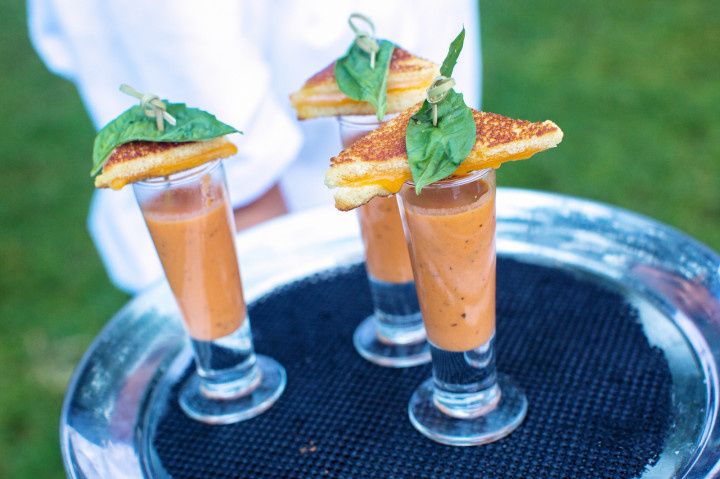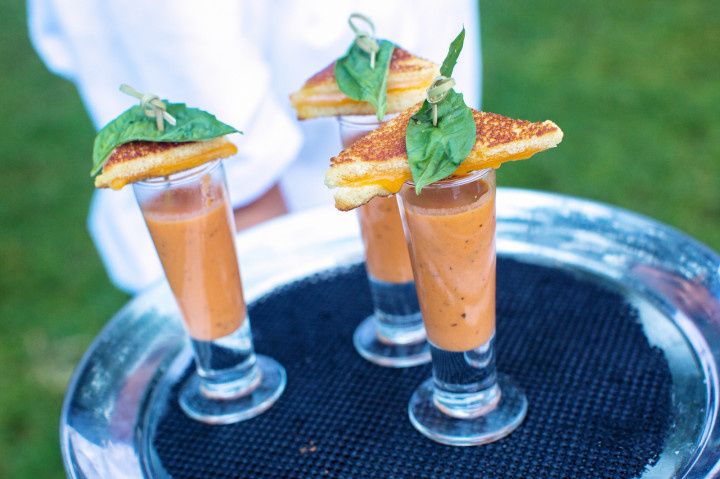 Photo: MeewMeew Studios
What we love most about this menu is that your guests have the option to choose their own food from a variety of stations, rather than being served one or two choices during a sit-down meal or dinner buffet.

Foodie couples, this gastropub-style menu is for you!

Hors D'oeuvres
Grilled cheese sandwiches with Carmody cheese, bacon and quince paste
Miniature shortbread with blue cheese, wildflower honey, pine nuts and currants
Crispy bacon-wrapped, chorizo-filled dates

Station One
Grilled salmon sliders with lemon aioli
Slow-roasted BBQ pulled pork sliders with Napa slaw
Springhill cheddar mac and cheese with truffle oil

Station Two
Fish and chips: fried cod, malt vinegar and tartar sauce
Bamboo cones filled with rosemary garlic French fries
Kale salad with roasted beets, roasted pumpkin seeds and Vella dry Jack

Station Three
Homemade tamales with salsa verde
Roasted corn relish with bell peppers, chilis and spices
Orange jicama salad with a citrus vinaigrette

Dessert
Espresso, chocolate mint chip and vanilla bean ice cream

"We have been having a lot of fun this year collaborating with our clients on the things they love and how they can express their ideas through food," says Dianne Martin of Park Avenue Catering in Cotati, California. "Stations are an excellent way to convey that message and share a couple's favorite food memories with their guests. A recent couple really wanted to maintain a casual, relaxed atmosphere with a gastropub vibe. The menu was created to highlight a primarily seafood and vegetarian focus, while offering plenty of options."

A special thank you to Dianne Martin of Park Avenue Catering in Cotati, California for providing this menu.