A Vegetarian Wedding Menu for All Your Guests to Enjoy
Whether you're planning an entirely vegetarian wedding menu, or just looking for a few meatless dishes to appease everyone, these tasty ideas will help.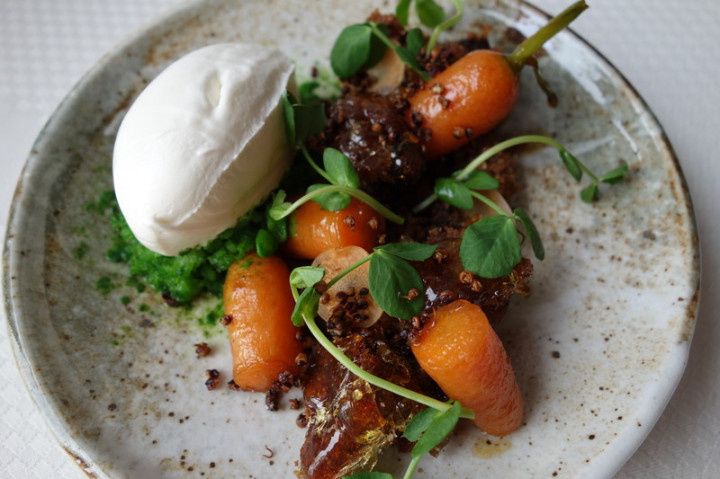 Planning to serve a vegetarian wedding menu, or include a few dishes for vegetarians, is a smart idea, even if you do eat meat. A 2016 poll by Pew Research Center found 12 percent of Americans under 49 are strictly or mostly vegetarian or vegan.
And food is a very important component of your wedding. In fact, most guests pay the most attention to the dishes you serve, according to a WeddingWire survey. Minding dietary preference, food allergies, and ingredient sensitivities, like with gluten-free options, is a surefire way to score points with your loved ones.
Wedding caterers are experiencing a surge in the requests for creative meatless dishes, either for vegetarians or their more restrictive relatives, vegans.
"Our vegetarian and vegan requests have grown by about 50 percent in the past year," said Leslie Nilsson, founder and creative director of Bartleby & Sage in Brooklyn.
Even if her clients themselves aren't vegetarians, most will include at least a few vegetarian or vegan options on their menus.
Jill Freiberg, chef at Jillicious Foods & Events in Brooklyn, said she always does a vegetarian wedding entrée for guests who don't eat meat.
"I'd say these days at least 30 percent of our clients are vegetarian to some degree. The menus vary from pescatarian [consuming fish, but not other animals] to strict vegan [no animal products, including dairy, of any kind]," Freiberg explained.
Here's a tasty sample vegetarian wedding menu that'll satisfy all of your guests.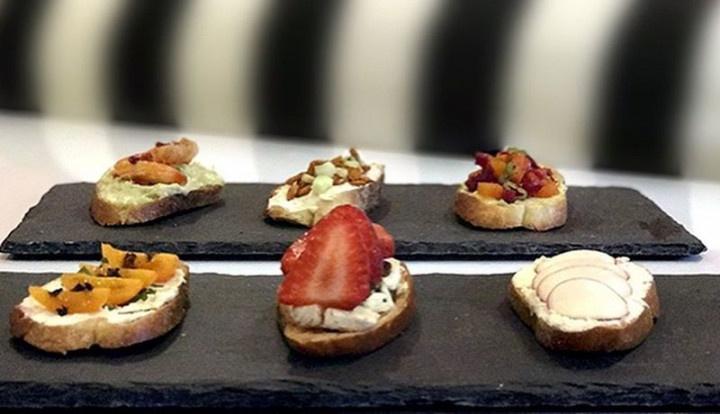 Hors D'oeuvres
Your caterer will likely focus on delicious, plant-based recipes that will leave everyone — vegetarian and omnivorous — happy for the appetizer courses. "Mushrooms are one of my favorite ingredients and are always a hit in any crowd, vegetarian or not," said Freiberg.
Soy chorizo with mole sauce and pickled onions
Grilled peach summer salad with burrata cheese, mâche leaves, and candied pecans
Beet tartare on fried beet chips
Butternut squash risotto in Fall with pecorino cheese, walnuts, and sage
Grilled wild mushrooms in a filo pastry cup with crispy shallots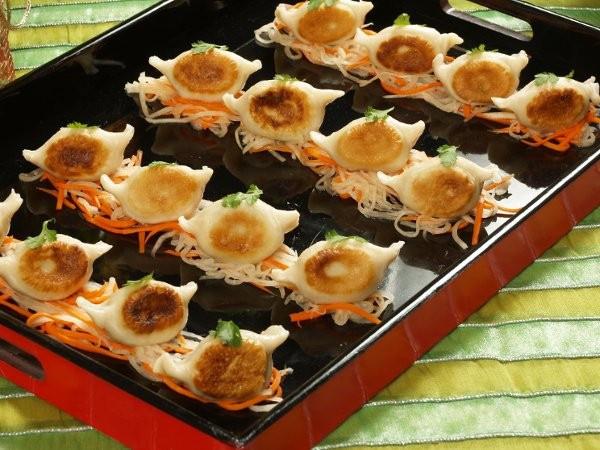 Entrées
This is where your guests might be expecting some fish or meat, especially if it's a part of the culture of your hometown, said Nilsson. If you're a vegetarian, consider adding a few meat and fish options to the menu for your meat-eating guests, but include these scrumptious and on-trend ideas for you and other vegetarian or vegan guests.
Stuffed poblano pepper with vegetable quinoa, queso, and spicy tomato ragù sauce
Mushroom wellington
Mujadara, a Middle Eastern dish, with lentils, basmati rice, caramelized fried onions, and cilantro
Mediterranean grilled seitan, a meat substitute, with green harissa chili paste over toasted Israeli couscous with olives and preserved lemon

Desserts
Unless you're also avoiding dairy with a vegan diet, and/or flour with a gluten-free diet, dessert options for a vegetarian wedding menu are plentiful. "Fresh fruit sorbets made with coconut milk are a favorite," said Freiberg. "It's the perfect intermezzo between dinner and the wedding cake."
Cardamom pomegranate rice pudding
Gulab jamun, an Indian sweet made from milk powder and served in rose-flavored sweetened syrup
Banana bread cake donuts drizzled with caramel and pecans
This sample vegetarian wedding menu is comprised of dishes prepared by Jillicious Foods & Events and Bartleby & Sage.