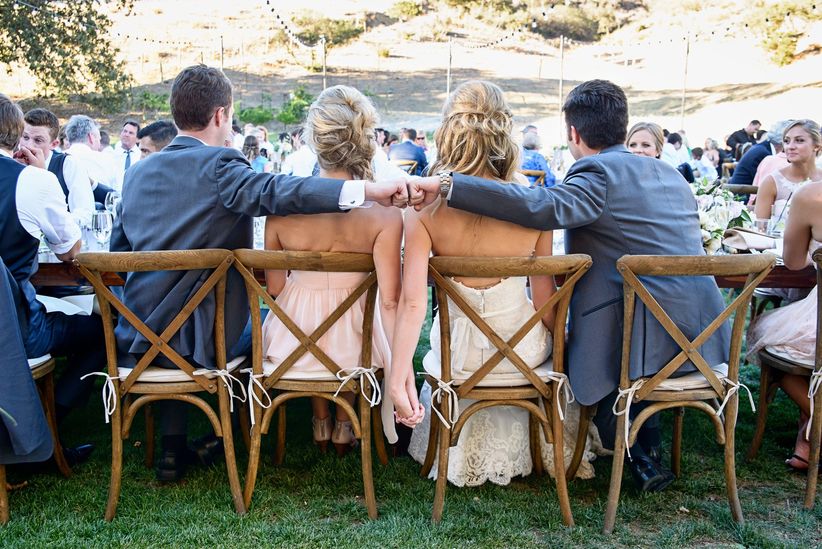 Photo: William Innes Photography
Just because you're wearing a suit or tuxedo doesn't mean you can't have a bit of fun. That's what weddings are all about anyway, right? We have photographic proof that it's okay for the groom and groomsmen to let loose, especially when the time comes for group portraits. In fact, a little bit of goofing off usually results in some pretty priceless moments.

See our favorite creative and laugh-out-loud groomsmen photo ideas here!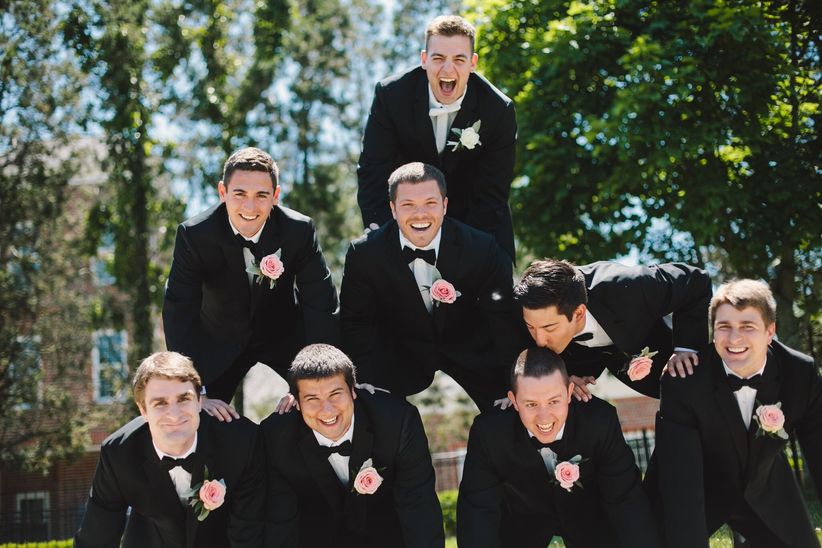 Photo: Jennifer Van Elk Photography
Kudos to these guys for creating a human pyramid long enough to snap a photo, because it's harder to do than it looks!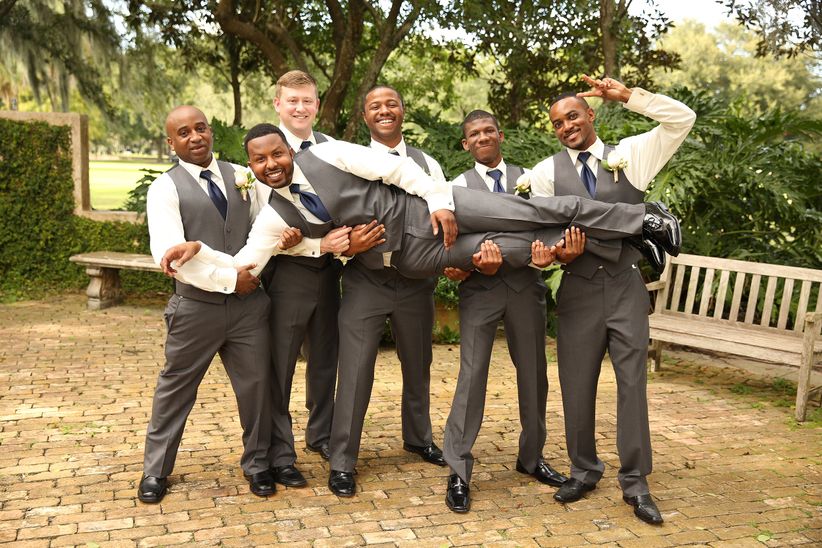 Photo: Thirteenth Moon Photography LLC
This group looks like they're ready to carry the groom straight to the altar.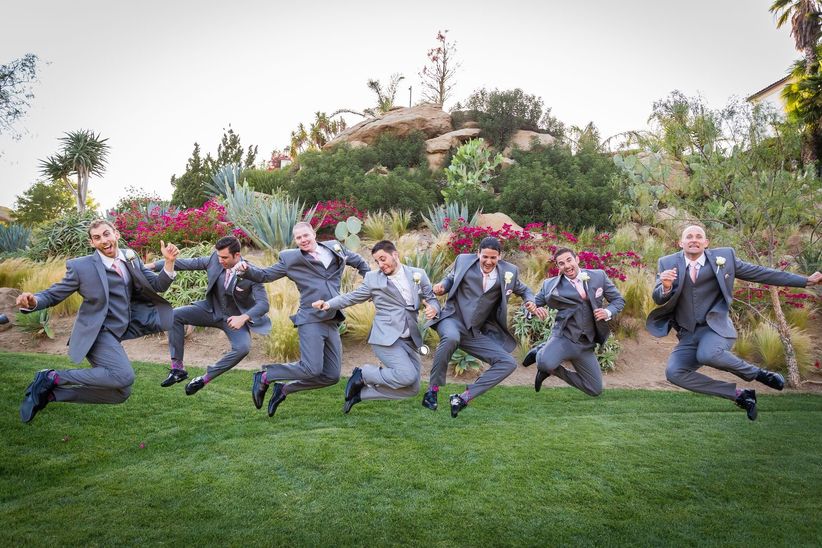 Photo: Lark Photography & Video
We have to admit that we're pretty impressed by this perfectly-coordinated jump. Bonus points for the heel clicks!
Photo: Lexi Photography
Three cheers for these groomsmen who celebrated the groom by carrying him on their shoulders.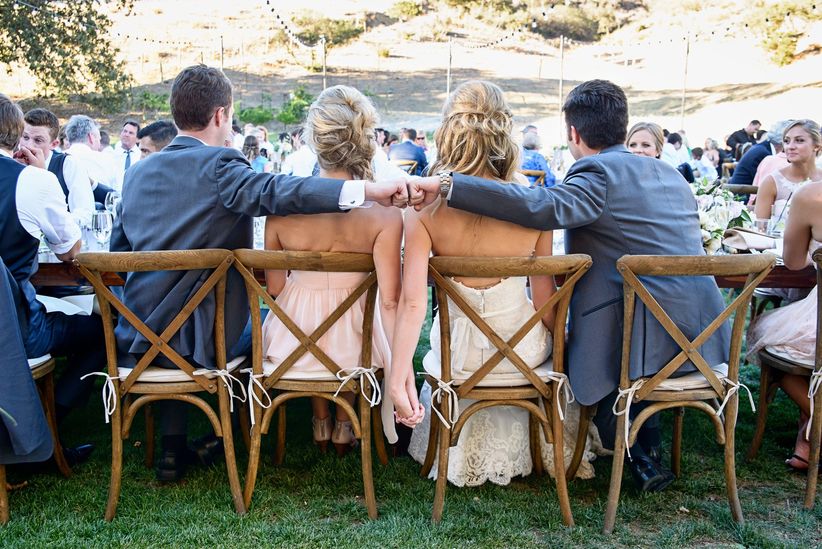 Photo: William Innes Photography
A fist bump behind the bride and maid of honor: simple and sweet!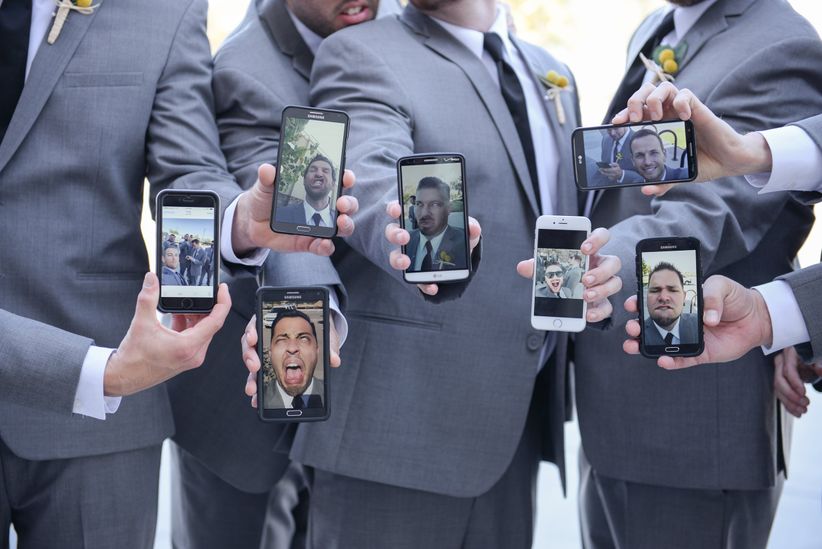 Photo: Monique Hessler Photography
For the tech-savvy group, snapping selfies is a fun twist on traditional groomsmen portraits.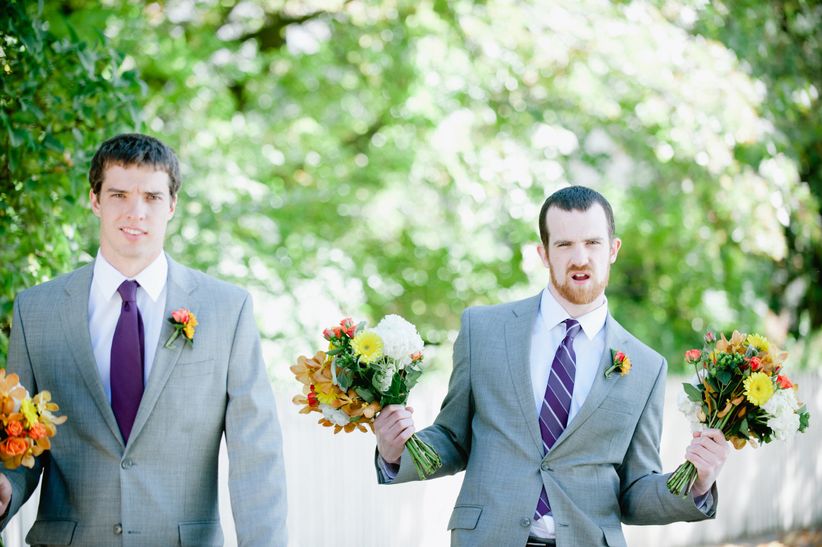 Photo: Off BEET Productions
We're not exactly sure how these groomsmen got their hands on the bridesmaids' bouquets, but it's safe to say that they are totally owning the spotlight.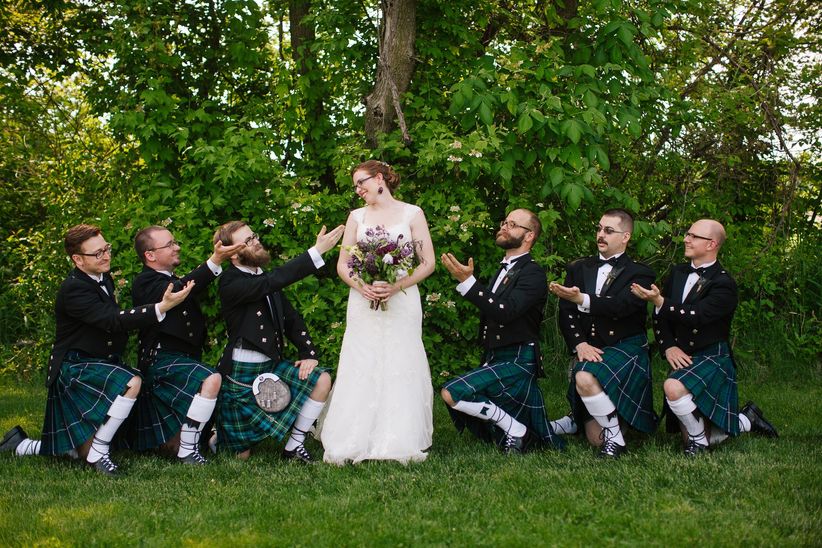 Photo: Abbey Grim Photography
There's nothing wrong with treating the bride like royalty on the big day, and we'd say that this kneeling pose does the trick (the kilts don't hurt, either).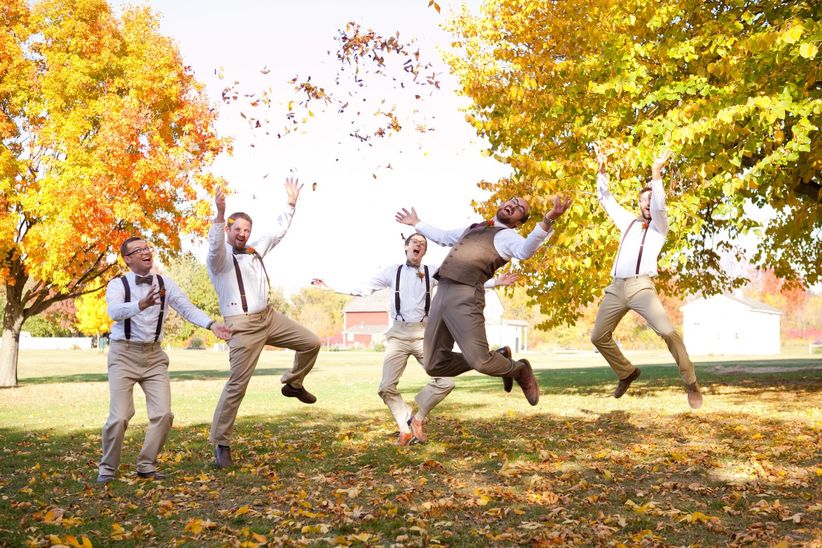 Photo: SweetCheeks Photography
What do you do on a beautiful fall day? Play in the leaves, of course!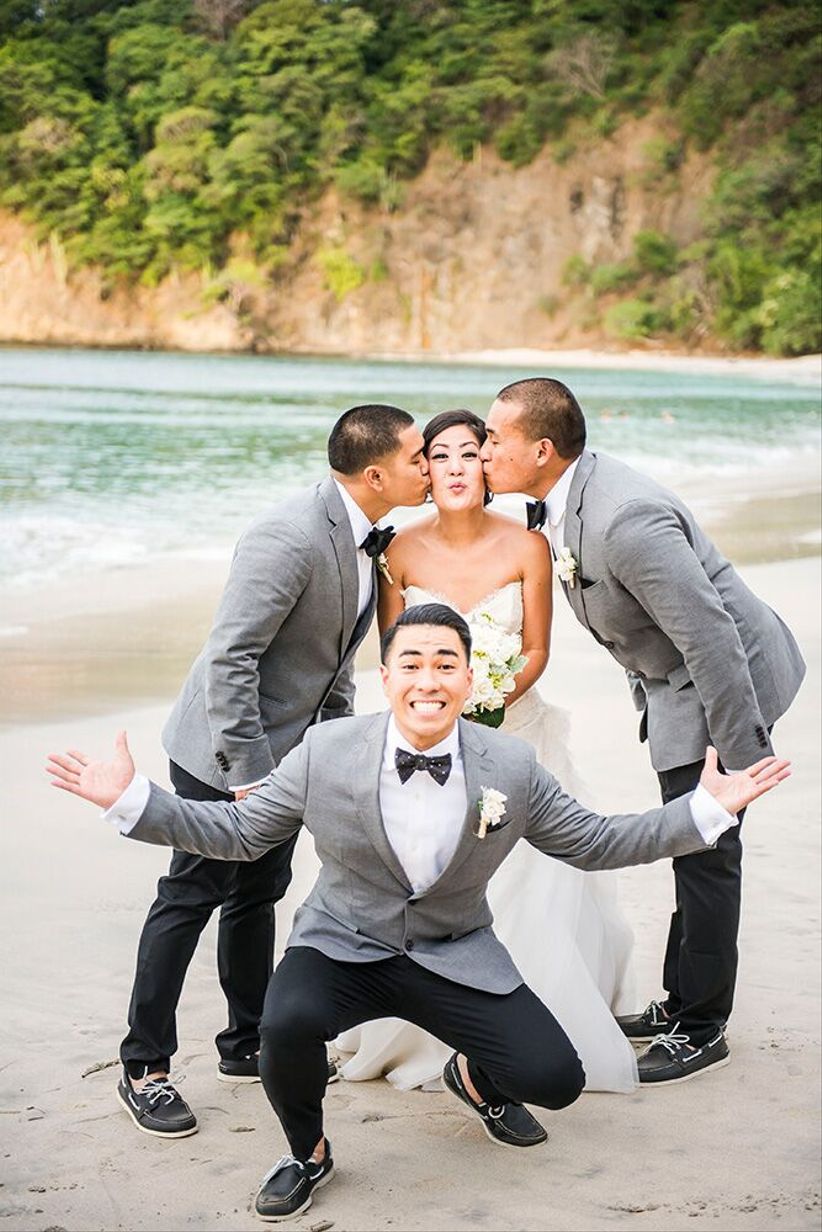 Photo: Stories Wedding Photography Costa Rica
This trio didn't hold back on showing their love for the bride. So sweet!
Photo: Hundreds of Moments Photography LLC
Groom or real-life Batman? We'll never know!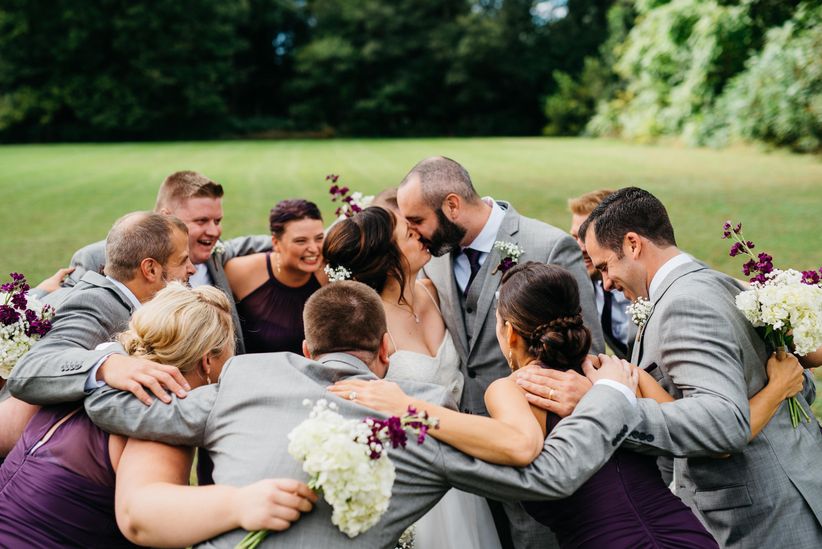 Photo: Apaige Photography
We can definitely feel the love in this group photo—can you?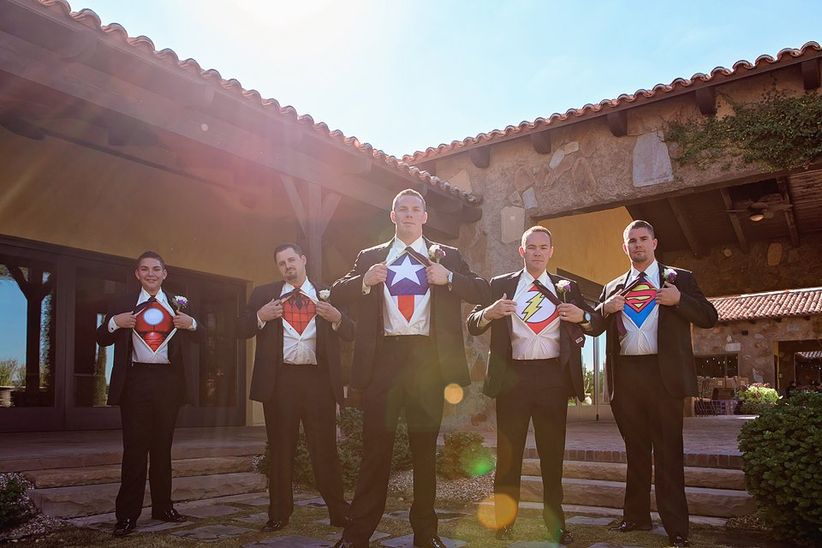 Photo: Ivonne Carlton Photography
Superhero socks are a popular groomsman accessory, but take it to the next level with hidden superhero t-shirts.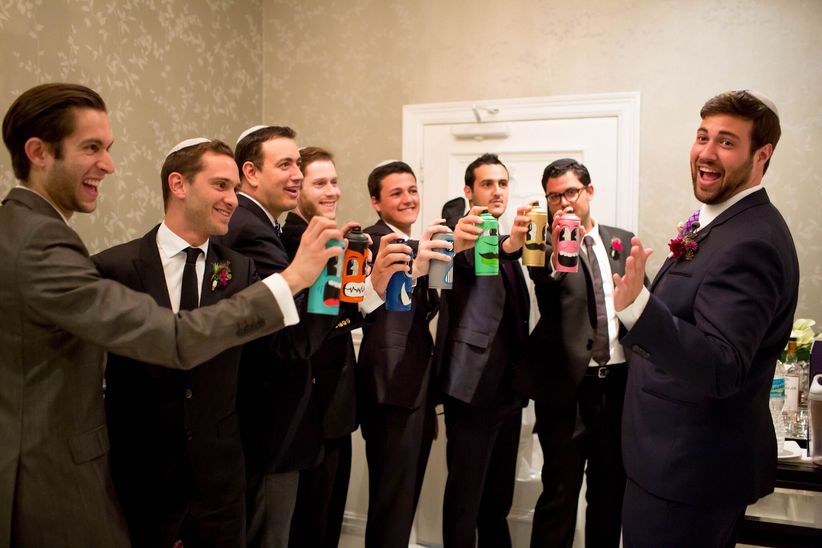 Photo: Gloria Ruth Photography, Inc.
For the groom's sake, we hope that those spray cans are empty!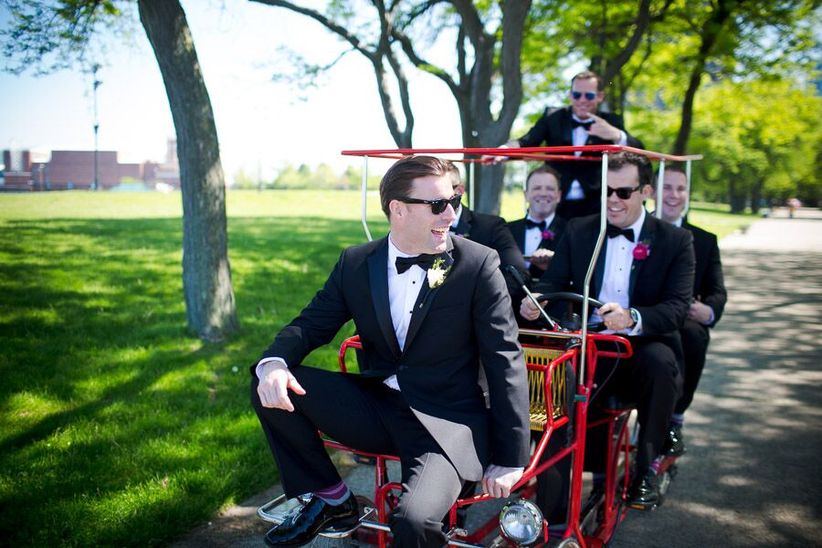 Photo: Allori Photography
Have some time to kill before the ceremony? Take a ride around the venue on a surrey bike!