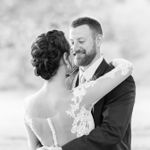 Mrs. H
Hi, I'm Elise - one of your fellow Rockstars! I'm excited to be a part of the WW community!
Happily married 🎉
September 28, 2019

i was asked to be a Moh...not sure what to do?
Merline
, on January 6, 2020 at 9:44 AM
On Christmas Eve, my cousin (20 yrs old) went and go married at the courthouse to her fiance. They have been together since she was 15 and he was 17 and got engaged when she was 18 and he was 20. Well...