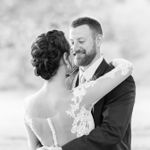 Mrs. H
Hi, I'm Elise - one of your fellow Rockstars! I'm excited to be a part of the WW community!
Happily married 🎉
September 28, 2019

ONE MONTH Until "We Do"!
We have been engaged for over a year and a half (550 days to be exact), so it feels surreal that we are just one month away from our big day! How many days out did your countdown begin, and how many...