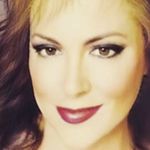 Laura
My name is Laura & i'm one of your forum Rockstars. If you have any questions please ask and if I don't have the answer i'll do all I can to find out for... View More
My name is Laura & i'm one of your forum Rockstars. If you have any questions please ask and if I don't have the answer i'll do all I can to find out for you! I live in S.E. Michigan. Rob proposed on 11/27/17 after 7 months together. I know it sounds fast but we've known each other for nearly 35 years. We dated when I was 15 and he was 20. He went off to the navy and we went our separate ways each marrying and divorcing. We would run into each other once in awhile and found each other again on Facebook. I'm so happy to me marrying a man who knows who I am and where I came from.
Happily married 🎉
October 19, 2019

My brother died
Laura
, on April 9, 2020 at 7:05 PM
My brother suddenly died a few days ago and i'm crushed. It wasn't from Covid 19, he'd been in ill health for years, but it wasn't expected. He'd previously had at least 7 heart attacks and at least 6...