Wedding Shot Lists: Yea or Nay?
We know there are certain must-have photos every couple wants, but is a wedding shot list really necessary? Photographers weigh in.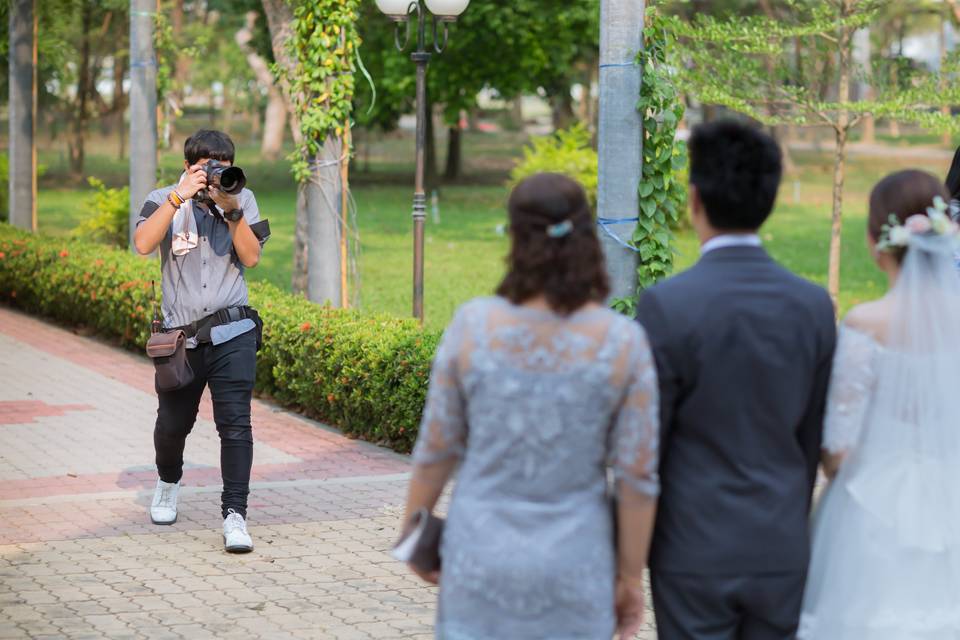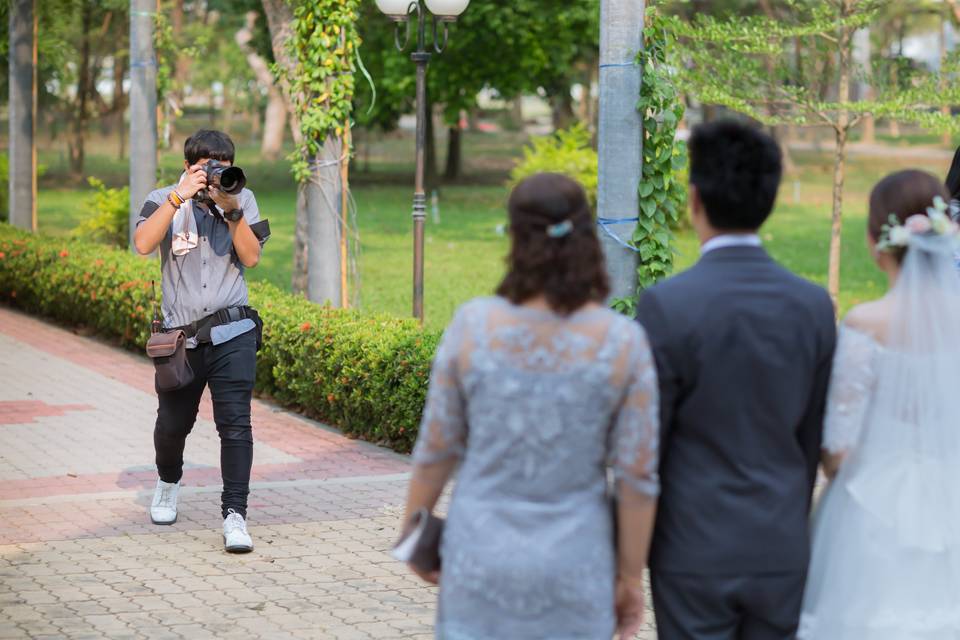 Wedding photographers are tasked with a pretty remarkable responsibility: capturing the course of the most special day in two people's lives through a series of images. Not only does it require some serious talent, but it also calls for stamina, detail orientation, tech-savviness and a ton of creativity. Even the most experienced photographers enlist the help of a wedding shot list to guide them through the most important facets of their client's day.
But do you need to provide your photographer with a wedding shot list, or let them take the lead? Here's a deep dive.
What is a shot list?
It's an outline of the specific groups of people a photographer needs to photograph in formal poses at their client's wedding, explains Jessica Castro of Jessica Castro Weddings in Los Angeles. Castro always uses a shot list, as do most of her colleagues, as she says these details are crucial in ensuring that the most important photos are taken.
But, according to Lindsey Hirschler of Lindsey Nicole Photography, in Boston, some of the very best wedding photographers will not only provide those "must have" images, but also capture the wedding day through their unique perspective and artistic eye. "They go beyond the 'checklist,' looking for the moments and emotions that help you remember the actual feeling of your wedding day," she says. "Newer, less experienced photographers might provide a shot list since they do not have a distinguished portfolio built up yet to instill trust in the client."
Talking to your photographer about a shot list.
Most experienced photographers already incorporate a shot list into their working routine, but if you happen to be hiring a less-experienced or newer photographer, it may be worth it to ask that they use one for your wedding day. "This will help you both to ensure that they are capturing all the important photographs you have discussed," says Hirschler. "For the more experienced photographers, I truly believe it is best to trust them as an artist and know they will capture all the important moments and details of your wedding day, rather than providing with a list you'd like them to follow." She does, however, recommend letting your photographer know of any additional special details, events or sentimental items you would like to have photographed so they can be aware beforehand (i.e. your grandmother's necklace, a surprise champagne tower, fireworks during the reception).
Here's what your photographer's wedding shot list should include, at minimum:
Details
All of the many accessories that come along with the average bride or groom, are worthy of being photographed. These precious details will become keepsakes years down the line. This includes the wedding invitation suite, rings, wedding dress, veil, shoes, bow tie, tuxedo, jewelry etc. "If there is anything extra important that you want to have captured, such as a family heirloom, definitely let your photographer know so they can include it," says Hirschler. "If it is important to you, I can guarantee it is important to your photographer!"
Getting Ready Shots
While not all brides or grooms like to be photographed during the getting-ready process, many find those important moments shared with their bridal party and close family members to be important. However a bride feels about this, it's important that she communicates this with her hair and makeup artist, notes Hirschler. "Once the bride has changed into her gown, I like to find a location with beautiful window light and a clean background so we can capture all the bridal details in the best light possible," she says. "It is important to not only photograph the front of her and her dress, but also the back and any special details on the dress."
Ceremony and Reaction Shots
The reactions of wedding guests can serve as priceless memories to be cherished decades after the wedding, especially older relatives like grandparents. But guests aren't the only ones serving up reactions to be captured: It is important to capture the expressions of the couple as well as the parents' reaction to seeing their children get married. "This helps tell the full story of the ceremony and all the emotions involved during such an intimate time," says Hirschler.
Family Shot List
"When working with a large group it can become scattered and stressful, so having a list with family members' names absolutely helps with the timeline and creates a more enjoyable experience," says Hirschler. For this reason, she tends to start with full-group photos before condensing down. "It is nice to have a list of family member's names and pairings to ensure a smooth, effective and relaxed family portrait session," she adds.