The Wedding Makeup Trends Every 2022 Bride Needs to Know
Create a bridal style that's uniquely your own.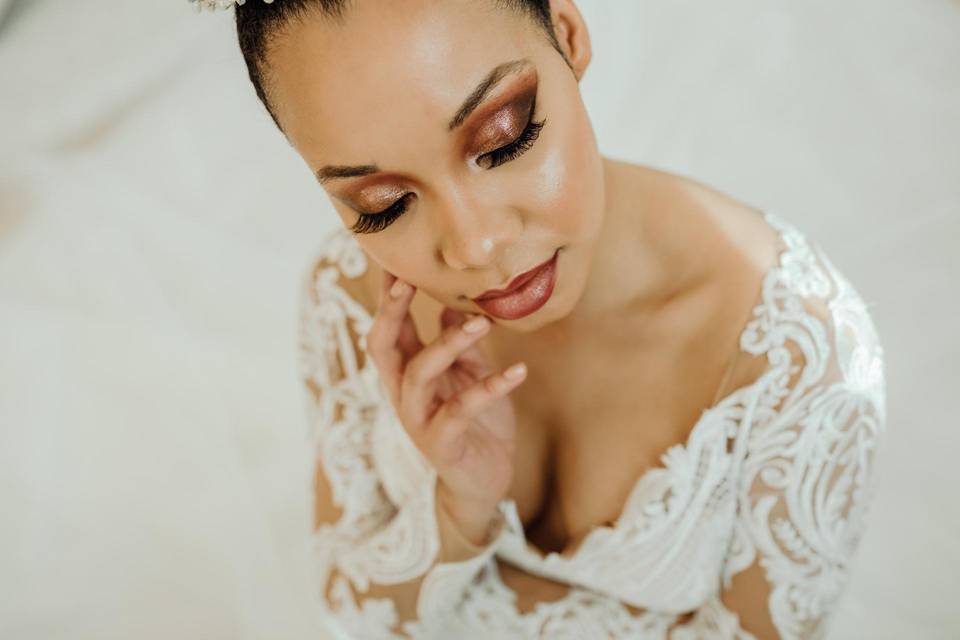 Like many aspects of wedding planning, selecting a bridal makeup look can be a fun opportunity to incorporate a touch of your personal style. Whether you err on the side of trendy or timeless, doing your homework on the biggest wedding makeup trends for 2022 is a great place to start. Then, once you hire a wedding makeup artist, you can figure out what look will work best for the big day. From bold lips to trendy metallics to defined brows, there are so many ways to take a wedding day look up a notch while still allowing your natural beauty to steal the show. We've rounded up 2022's standout wedding makeup trends, whether you're a makeup pro or a fresh-faced newbie.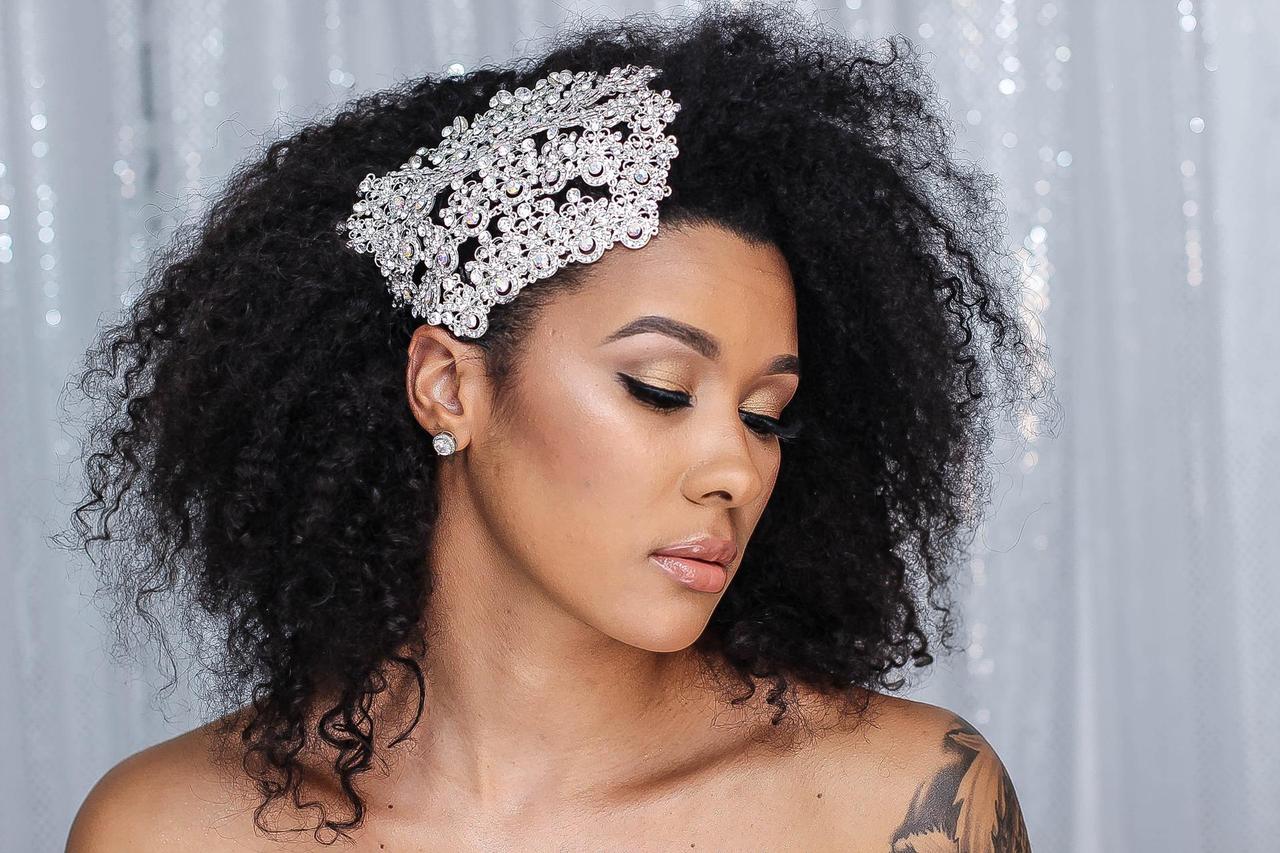 Neutral-Meets-Natural Glow
Since the pandemic hit, many people went makeup-free for extended periods of time and for some, this was the longest stretch since they started wearing makeup. "There wasn't too much of a reason to go full glam so I think a lot of people embraced their natural beauty and got used to themselves without a full face of makeup on themselves," said Alexandria Gilleo of Bridal By Alexandria in Fishkill, New York. Because of this, she's seeing a more natural yet enhanced look on brides more than ever before. "A lot of neutral mattes on the eyes, with a nice radiant highlighted cheekbones, brushed up brows, a very soft contour with a soft flush of blush, individual lash clusters, and neutral lips," she said. "It's been really great to see so many future brides embracing their natural and unique beauty."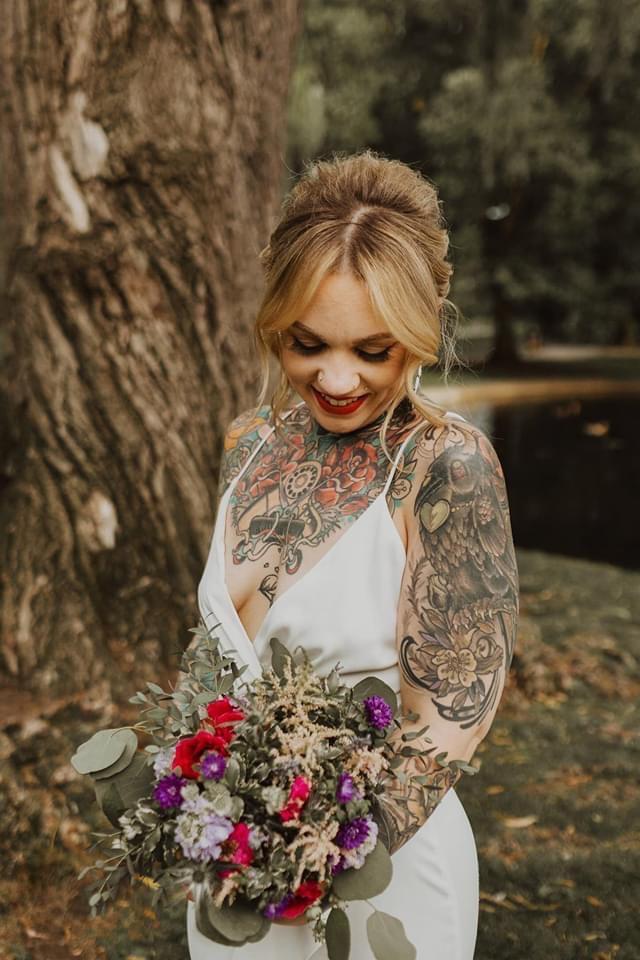 Glam Fox Eyes
Another trend Alexandria and her team are seeing, thanks to TikTok, is tons of requests coming in for glam fox eye makeup, which involves a soft face with heavier emphasis on the eyes. "It's created by winging out the upper liner, using tape to carefully blend the shadow outwards using a small angled brush and then applying lash bundles and clusters by using the longest part of the lash at the outer edge, giving the appearance of a lift of the eyes," she said. "I think this compliments most faces and is a fun look to try at your bridal makeup trial to see if it's a good match for your bridal makeup vision."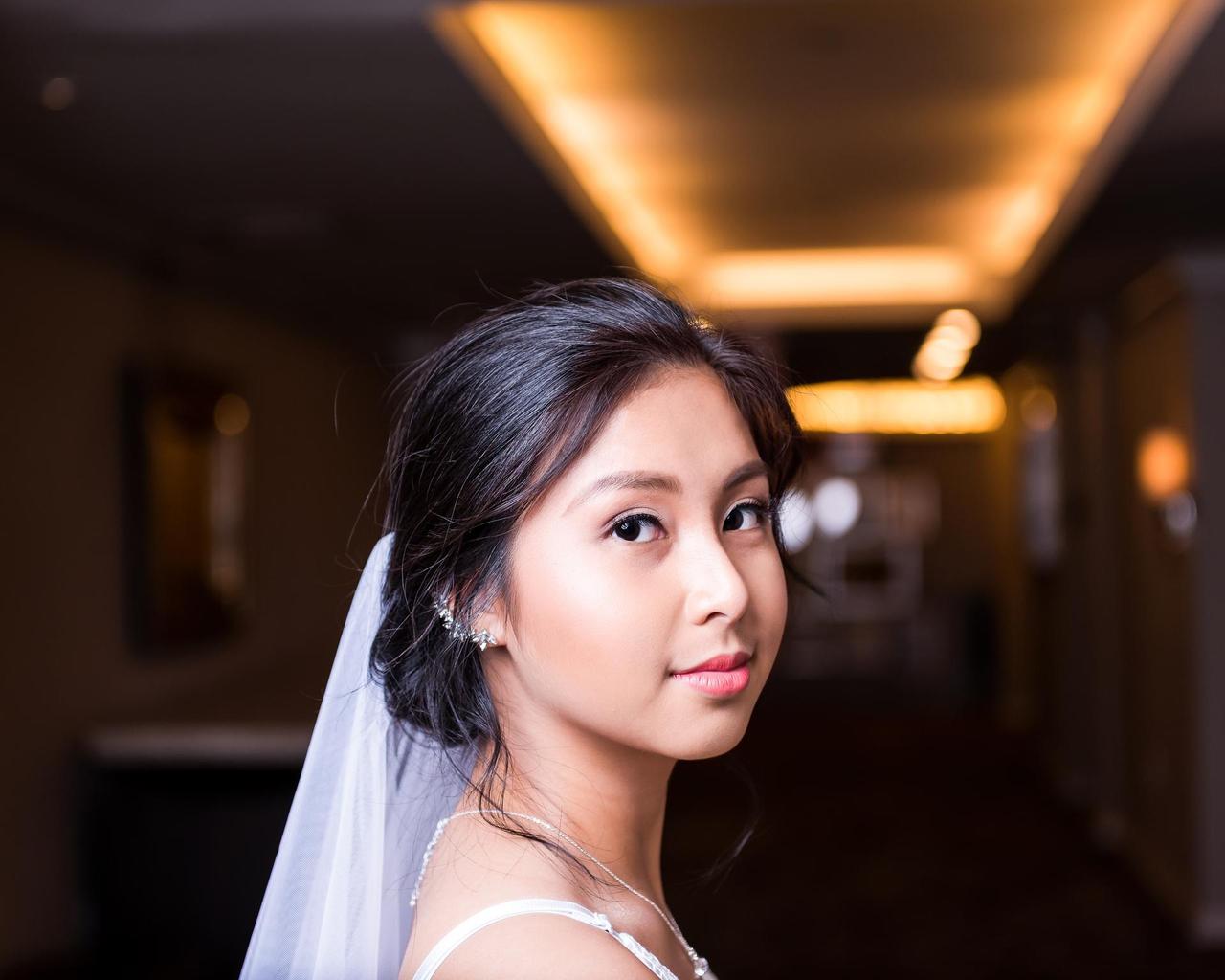 Ditching the Matte Finish for "Dewy Fresh" Skin
The brides of 2022 are looking for a fresher and more youthful makeup look which means no more overtly matte and caked on makeup, according to Grace Aguado of Your Face By Grace in Miami, Florida. However, she warns that creating the "dewy fresh" look can be challenging as a makeup artist. "It takes a lot of experience working with different skin types and textures to be able to choose the right primers and foundations for your client," she said. "I for one know that not only is my client's skin type a factor but also the climate of where the wedding is taking place is a huge factor in picking the perfect products for my client."
For example, being based in Miami, she has dealt with endless humidity and heat. "For a bride that wants a dewy fresh look, I can't apply a luminous dewy foundation," she said. "I have to play with the right primers and always include some type of mattifying products or else my bride won't look fresh and dewy—she'll look oily and extremely shiny (not ideal for photos and video of your special day)."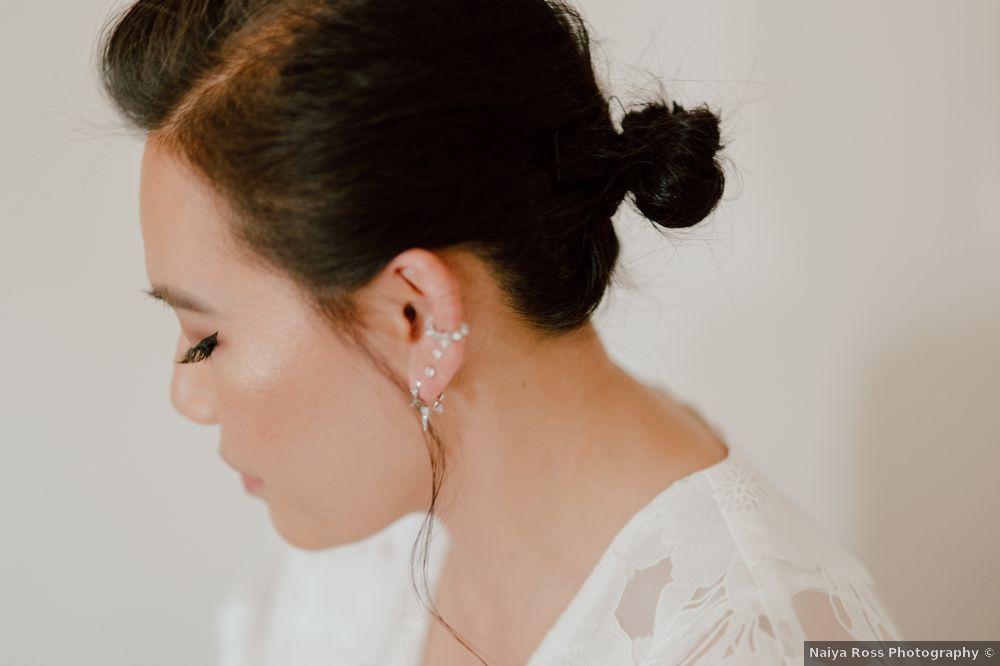 Highlight, but With Caution
Highlight is also a huge trend for 2022, according to Grace and with this trend on the rise, she's been trying to teach her clients the correct way to apply highlights to accentuate their glow. "Highlight is a product you have to be very careful with, using the right product is key," she said. "If you aren't careful in choosing the right product some highlight powders can create a huge bounce back of light in camera flashes (which is a big problem to have on your special day that every minute is being captured)." With the wrong product, you also run the risk of looking oily in pictures if it's overly done on the face, "so please proceed with caution when highlighting your face," she added.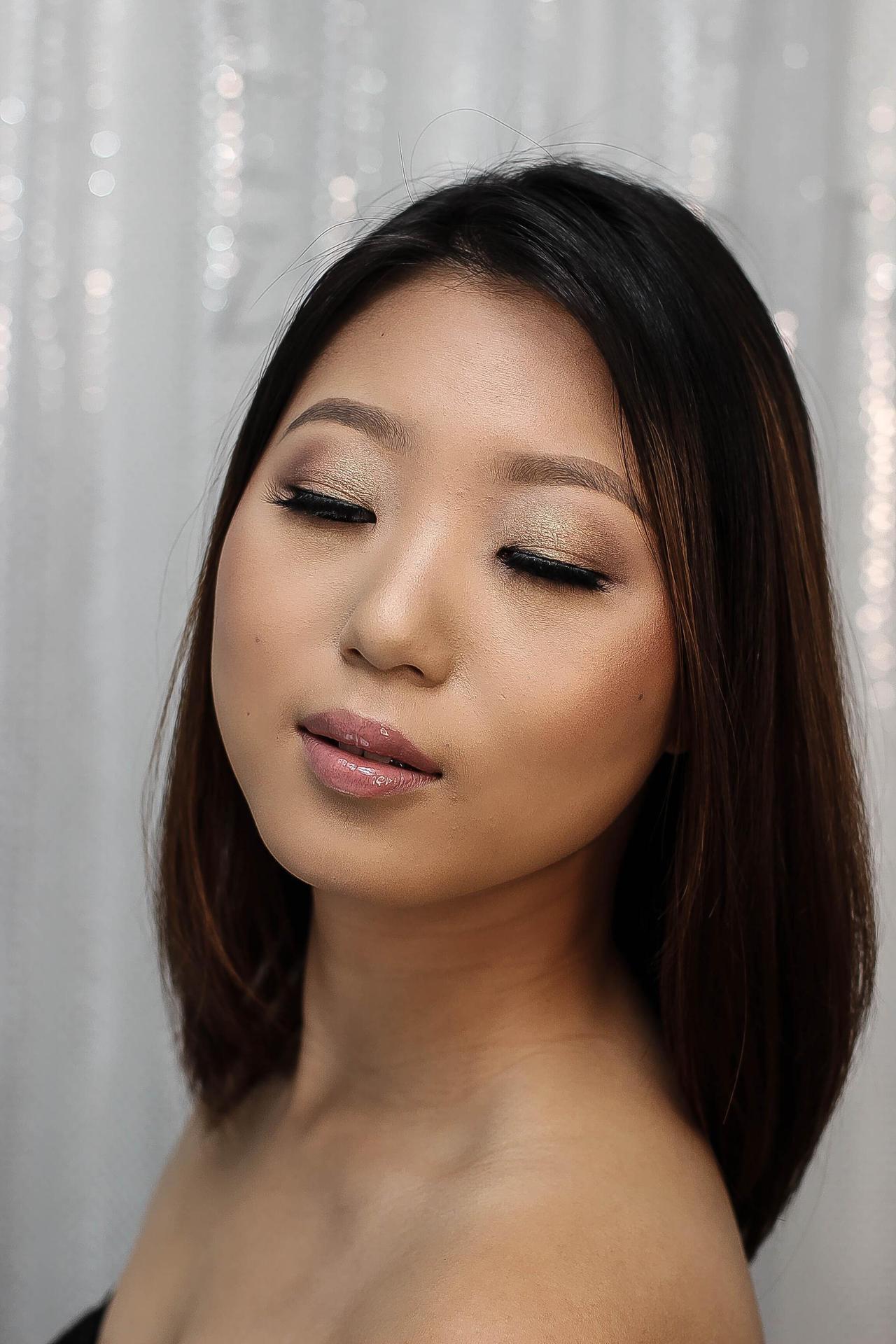 Nude Eyes With Full Lashes
The beauty emphasis for a 2022 bride is all about bringing out her natural beauty. "Rather than the dark, smokey dramatic eye, brides are going for a softer nude eye shadow base, smudged eyeliner not very winged, and all about the lashes," Grace said. "Lashes being not overly dramatic but definitely more of a fuller lash to compliment the eye."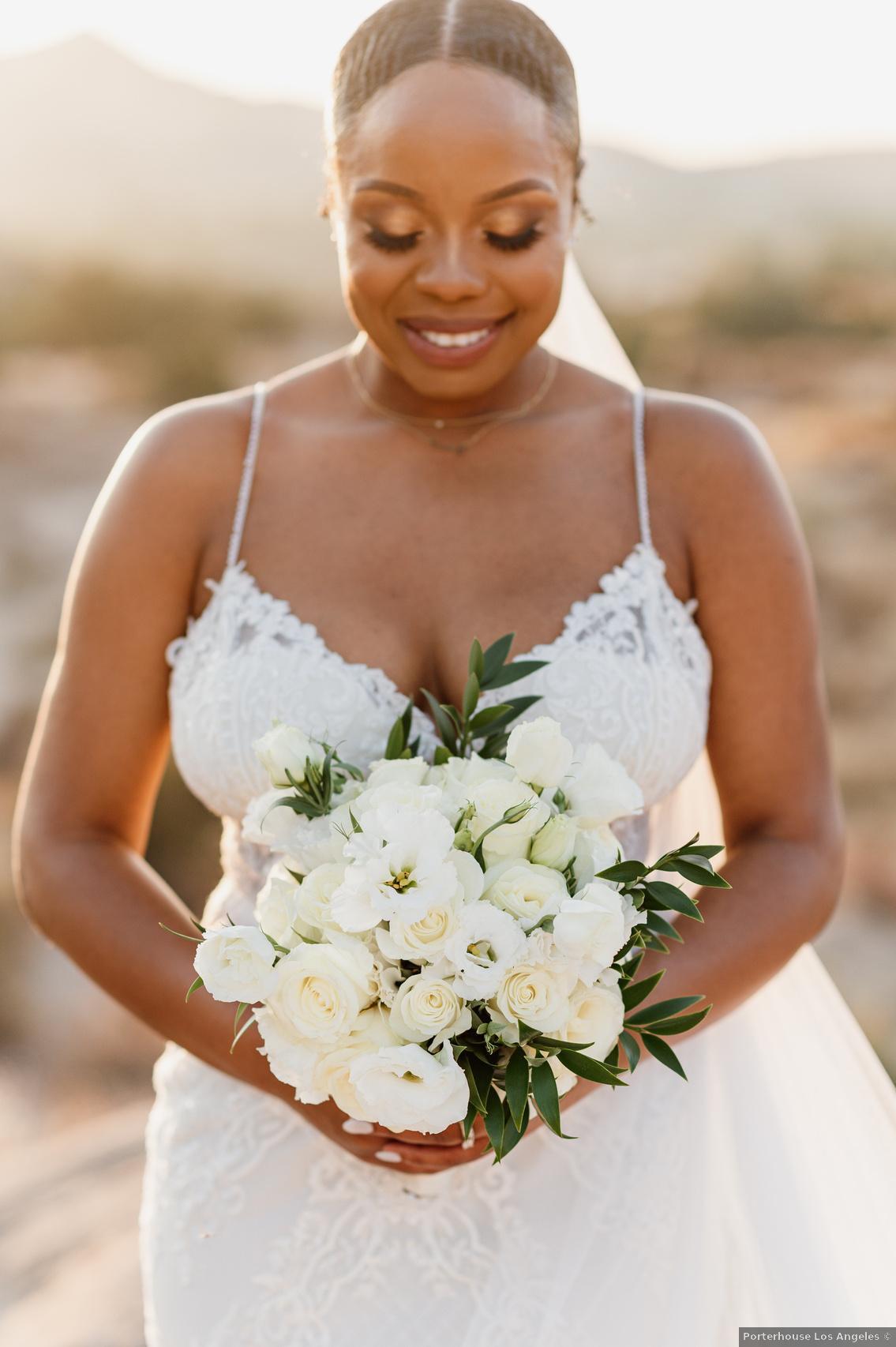 Toned-Down Brows
Grace is also seeing less of the heavy, dark, and full brows for 2022 brides and instead, brows are all about being polished and sleek. "I am seeing more of a natural brow still filled in enough to create a perfected shape but not overly dark as I have seen in the past years' trends," she said.
Betting on Blush
Jennifer Korab of Renaissance Salon in Middleton, New Jersey, said that blush is making a comeback in 2022—and not just on cheeks. "A few years ago, you would get clients saying 'no blush' but now everyone loves the new blush trend on the temples," she said. "A soft pink completes the look for a blushing bride."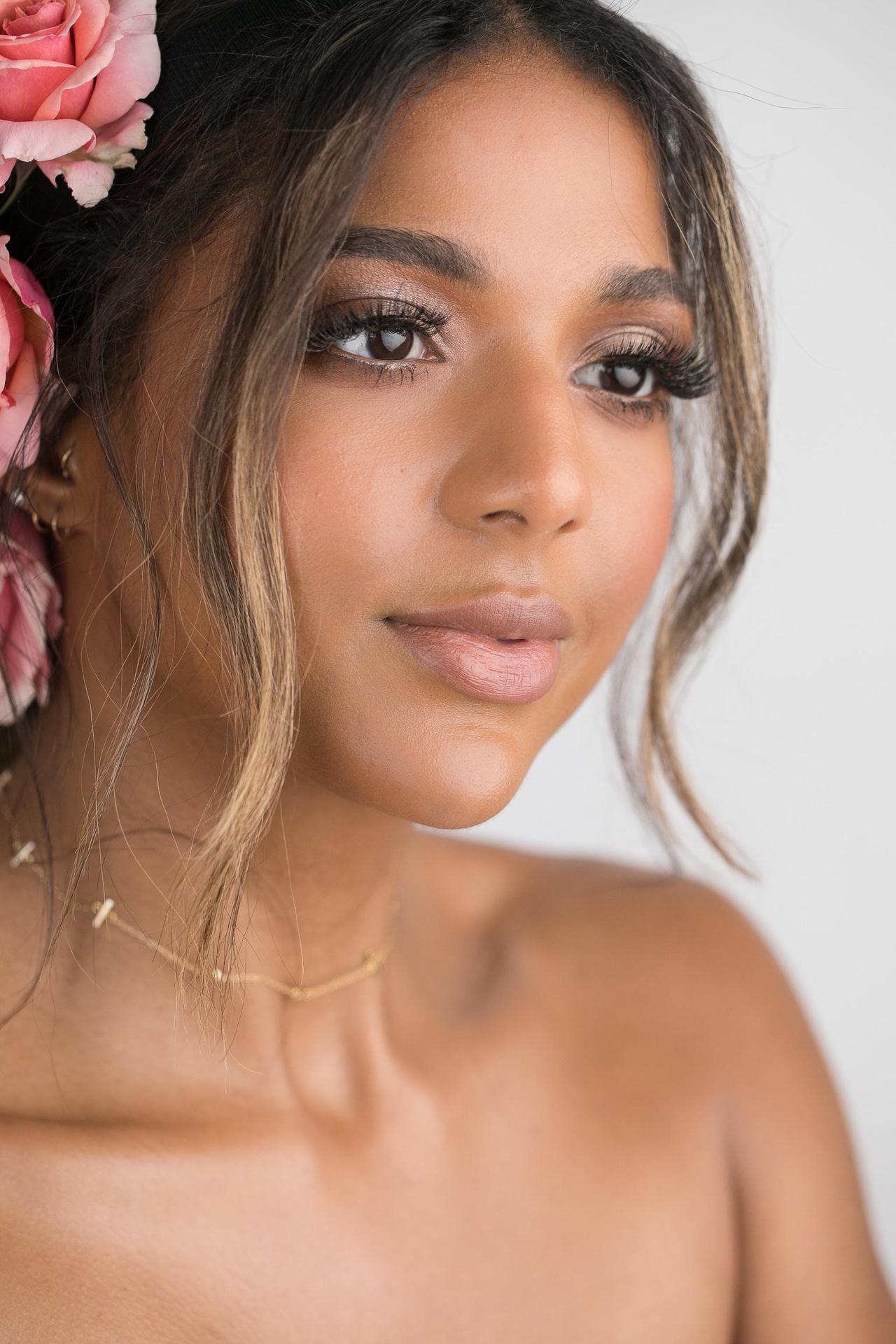 Nudest of Pink Lips
Here's the deal for 2022 brides: Lips are all about nude —"the nude-r, the better," according to Jennifer—but there still needs to be a hint of pink. "A nude lip makes everyone look their best," she said. "I particularly love giving the mother of the bride or mother of the groom their first nude lip—it takes years off replacing whichever lipstick they've been hanging on to for years with a nude lip look."