What Should I Do With Wedding Items That Have My Original Date on Them?
If you've moved your wedding thanks to the coronavirus pandemic, you might have items like programs, favors, and more with your original date emblazoned on them. Here, experts share if you should toss or keep.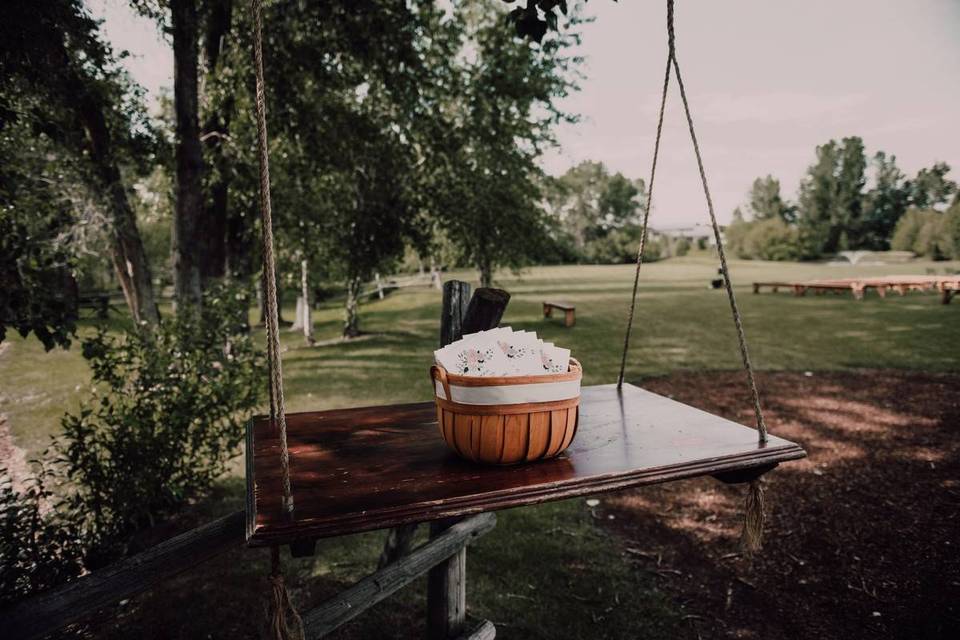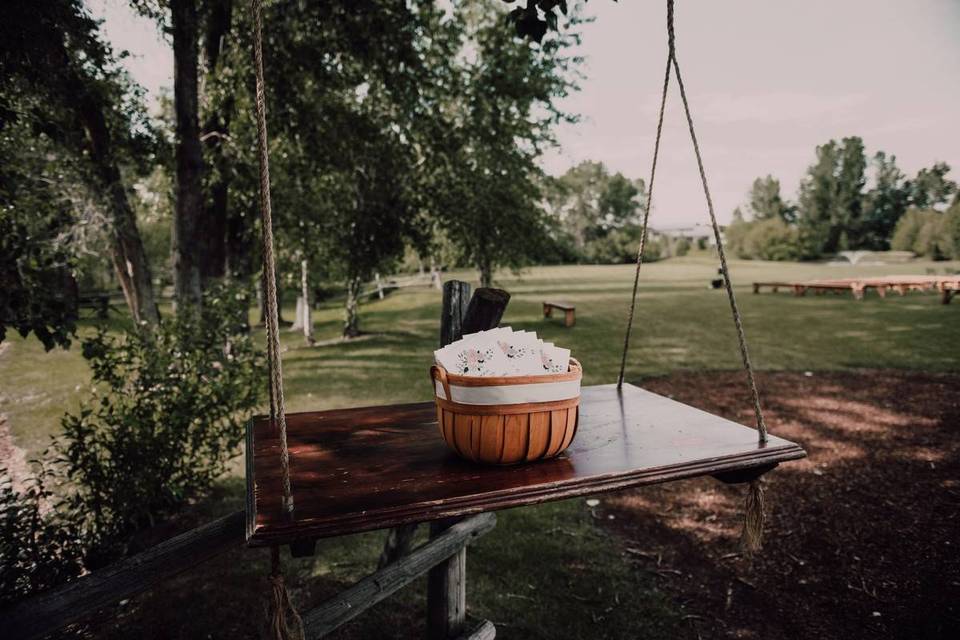 If you're a bride- or groom-to-be who's had to move your wedding date, you're in good company. Thousands of weddings have been put on the back burner as a result of the coronavirus pandemic. "As a result of the subsequent state mandates, couples have been left with no choice but to either severely scale back their wedding and elope, or postpone their special day altogether," shares Kevin Dennis of Fantasy Sound Event Services in Livermore, California.
It's an emotional time, to say the least, for couples put in this situation, especially when they had carefully chosen a wedding date and a season and prepared for that day. Heather Jones, Catering Sales Director at Wente Vineyards in Livermore, California urges these couples to remember that it's okay to mourn the loss of their original wedding date and to realize that this is all out of their control. "All you can do from here is to focus on putting plans in place for a new date and stay organized and on-track with transferring everything over to your adjusted wedding date," she says.
But if you had already been in the planning stages of your wedding at the onset of all this, chances are, you ordered plenty of wedding items that have your original date on them—and you're probably wondering what you should do with those sentimental items. Luckily, planners are full of great ideas for reusing these sentimental items in a meaningful way. Read on to get inspired.
Turn favors into "thank yous".
Wedding favors in particular can be tricky, especially if they're customized and printed, notes Jones. "It can be difficult to part ways with favors that you can't fix, but that doesn't mean that you need to toss them simply because they have the wrong wedding date on them," she says. "In an effort to keep the spirit alive, consider mailing them to your guests on your original date as a 'thank you' for being patient and helpful during the transition (for example, a custom koozie can pair well with their next Zoom happy hour!)."
DIY a gift box.
With some extra time on your hands, why not take on a DIY project of sorts using your old invitations. "Ask yourself: Is a fun or creative way to incorporate it into the new wedding celebration?" says Jones. She recommends cutting out the beautiful parts of your old wedding invitations and decoupaging the box you plan to use for guests to slip in greeting cards.
Offer your items for use by another couple.
Tommy Waters of The Renaissance in Richmond, Virginia recommends joining an online community on WeddingWire or Facebook with other couples who are planning all over the globe to potentially find a couple who may be using your wedding date. "If the items in question only have the date, and nothing else personal to identify them, it certainly wouldn't hurt to see if they can be sold to another couple who may be in a region where it's possible to host an intimate gathering," he says.
Keep your original guest book.
There's no reason to re-order every single wedding item. In fact, Dennis suggests paying homage to your original wedding date by keeping your personalized guest book. "You can display this at your postponed wedding and repurpose it with a new theme—perhaps encouraging guests to write some advice for your first year as a married couple, or what they were looking forward to most about your postponed wedding," he says. "This makes for a perfect book of memories in addition to your traditional guest book."
Make your old date part of your design.
Oleta Collins of Flourishing Art Design Studio in Bakersfield, California, recommends opting for a cheekier approach by having your old wedding date crossed out and the new one added in below. "Taking this lighter approach breaks the ice with your guests, who may feel like they should walk on eggshells about the postponement," she says. "If you choose to take a lighthearted approach, it can really set the tone."
Use your old items as home decor.
Your original wedding date is clearly still meaningful to you, so why not use the items to enhance our home decor? "You can create your tablescape and maybe even a small mock-up ceremony where you and your partner can exchange love letters with each other," says Collins. "I have seen a few photographers offer FaceTime photo sessions, so that would be a great way to capture the day in a way that you can remember as well."