Here's How the Wedding Industry Is Becoming More Inclusive in 2022
The wedding industry is looking to a brighter—and more inclusive—future in 2022 and beyond. Here's how the industry is shifting.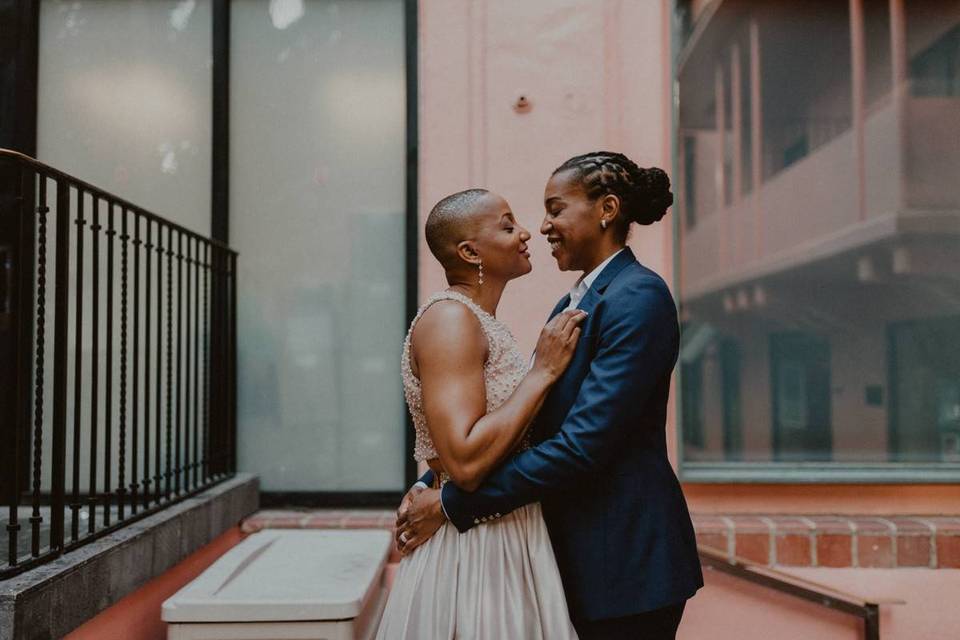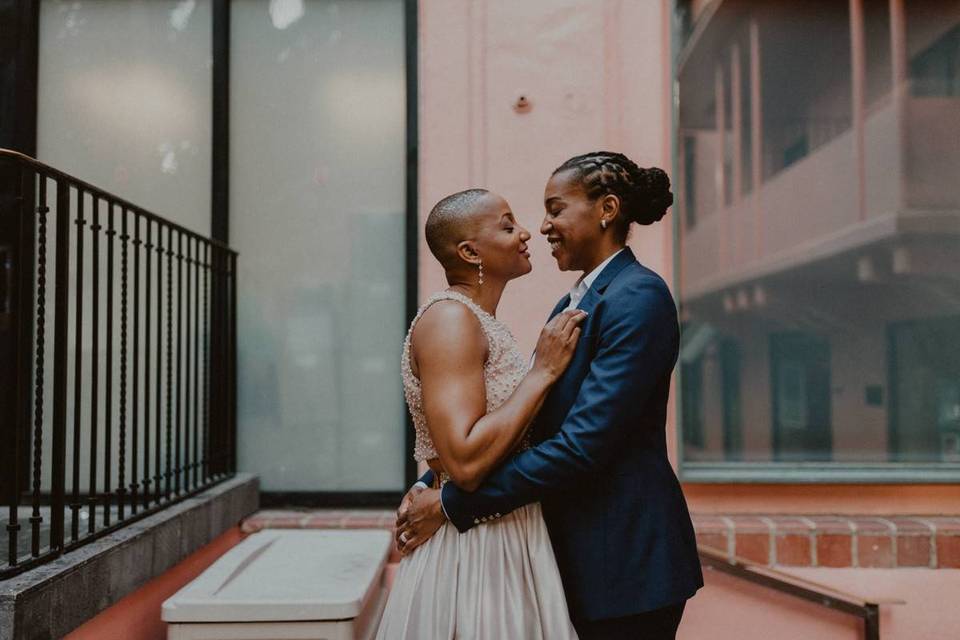 It's safe to say that the year 2020 was unlike any other that came before it during each of our lifetime. COVID, our country's subsequent quarantine, and the civil rights protests that followed in the wake of George Floyd's murder all combined to alter life as we know and drastically for the foreseeable future. The devastating impact of the coronavirus on the wedding section, with events being postponed left and right, forced the majority of wedding vendors to scramble in an attempt to figure out how to make ends meet, how to juggle the emotions of their couples, and how to best communicate and sort out details with other vendors.
"Without the ability to do weddings, many wedding vendors were left without an income as well as requests for refunds and/or having to be understanding towards clients who were also suddenly unable to pay due to their own circumstances," explains Oniki Hardtman, wedding planner and owner of Oh Niki Occasions in South Florida and New York City. As a wedding planner who is very emotionally invested in her clients' wedding day, the emotional toll has also been difficult for Hardtman. "Thankfully, the wedding industry is a resilient one and what I have witnessed are 'competitors' coming together to strategize the way forward that works for the good of us all," she adds.
This coming together and becoming more inclusive is one of the true silver linings of 2020. While the pandemic has, in part, served as a catalyst for this inclusivity, it hasn't been the only motivator. There was a bright, hot spotlight placed on the racial inequality that has plagued our nation as well as several business sectors including the wedding industry. "It wasn't until this year during the pandemic, at a time that the majority of Americans were forced to be still and simultaneously glued to the news for updates about the world around us, that George Floyd was essentially murdered in plain sight and televised for all of us to see," explains Hardtman. "Paired in close proximity to the deaths of Ahmaud Arbery and Breonna Taylor as well as the Central Park bird watching situation, America finally came to the realization that the problem was bigger than many had cared to admit and/or were unable to truly see while they were busy in their own insulated lives."
While the circumstances were no doubt unfortunate, many wedding professionals have seen a wider wave of acknowledgement for the lack of inclusivity in the industry. "Moving forward, we're hoping to make sure that (at a bare minimum) everyone has equal footing and is able to have the same shot at clients or projects as any other vendor," shares Tory Smith, planner and creative director at smith + james events. "We're really embracing a 'no man left behind' mentality and want to make sure everyone gets treated equally and fairly."
Here's a closer look at some of the key ways the wedding industry has made impressive strides towards inclusivity, according to industry leaders themselves.
Vendors are uplifting the voices of BIPOC pros.
Teshorn Jackson, owner of Teshorn Jackson Photography in Fort Worth, Texas, has noticed that some wedding vendors have made an effort to be more cognizant of the marketplace and have become more open to having uncomfortable conversations. "While that's great, they do have to be careful to give shine to those who are doing great work versus someone who just started," he says. "If a vendor is new and consumers aren't educated enough to know the difference, the lack of experience by a vendor can reflect badly on the community of color as a whole."
Couples are requesting to work with a diverse vendor team.
One thing Smith and her team are really excited about is that many of her incoming clients are requesting to work with a diverse group of vendors. "It's a request we are seeing more and more of and we are thrilled that our existing Rolodex includes so many diverse and talented vendors," she says. "It brings so much more to a wedding when many different voices and points of view collaborate on the greater whole and makes it so much richer and more interesting."
WeddingWire's new Diversity filters make it easier to create a diverse vendor team, giving couples the opportunity to serve as allies to pros from underrepresented communities. Underrepresented wedding pros now have the option to identify their businesses within WeddingWire's Vendor Directory using badges and filters, including Asian-owned, Black-owned, Hispanic or Latinx-owned, LGBTQ+-owned, Native American-owned, Veteran-owned and Woman-owned so couples can easily search for and contact these pros.
The industry is changing gender-specific conventions.
For so long the wedding industry circled around the concept of a man and a woman, or a bride and a groom, getting married, but this has changed dramatically in recent years, especially in 2020. "We have noticed that the industry as a whole has moved away from referring to clients simply as 'brides,'" Smith says. "We now call them exclusively our 'clients,' since the pairing could be two grooms or two brides or include those who don't identify as a groom or bride at all... and also because grooms have become so much more involved!"
As a founding member of diversity committees in the wedding industry, Ivy Summer, wedding planner and owner of Voulez Events in San Francisco, has seen more contact forms and client questionnaires with "pronouns" listed as a part of forms and surveys. "You may also notice a difference in the imagery on websites to showcase the diverse ceremonies a business can service—from Indian weddings to same-sex ceremonies and interracial to interfaith marriages," she adds.
Vendors are motivated to learn and grow.
While the industry is focused on becoming more diverse and inclusive, it's a movement that won't happen instantaneously. Vendors are ready to put in the work to support their fellow pros and couples, regardless of gender, sexual orientation, race, culture, religion, socio-economic status, age, body type, or ability status. "We have shifted to a state of learning—we want to hear, talk, and learn how we can elevate our community and reach a place of true diversity and inclusivity," Smith says