The 5 Wedding Dress Styles All Newly Engaged Brides Should Know
If you're a novice when it comes to wedding dresses, we've got you covered. Here are the top wedding dress styles to learn before you start shopping.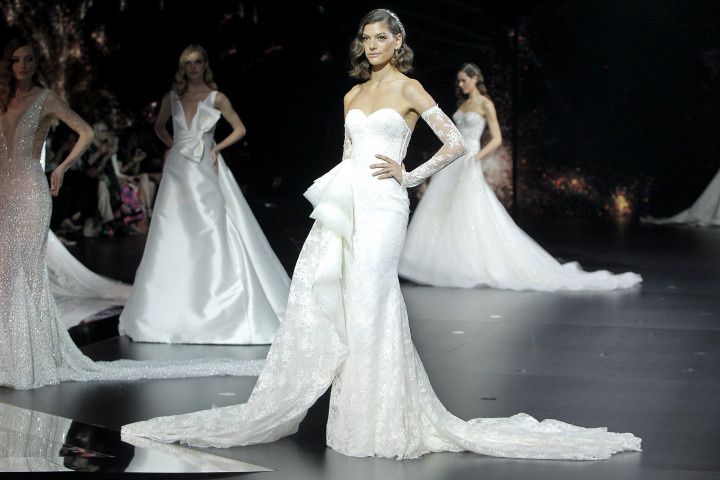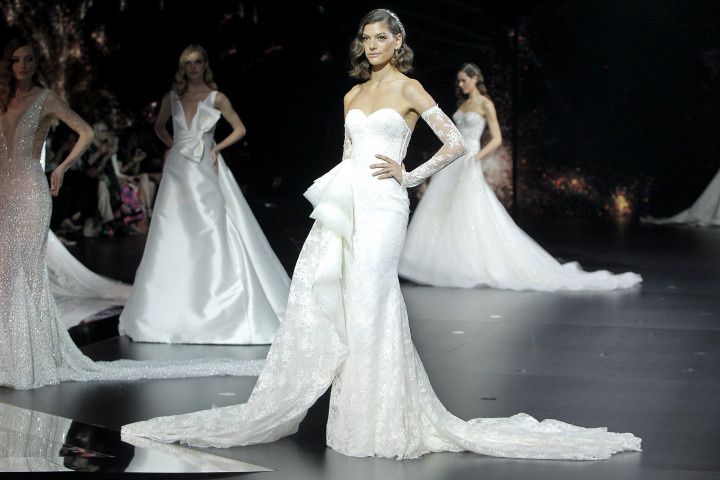 After the excitement of your engagement sinks in, you'll soon start crossing things off of your wedding planning checklist, like shopping for and purchasing your dream dress. Knowing the different wedding dress styles you can choose from will come in handy during your first bridal appointment — trust us. While you may have dreamt about your wedding dress looong before your #justsaidyes moment, we know that not everyone is a bridal fashion expert, and that's totally okay! You can start familiarizing yourself with the basics by taking this wedding dress quiz and then reading more about the top wedding dress styles right here. Before you know it, you'll be up to speed and ready to step into that bridal salon like a pro.
From boho to minimalist, these are the wedding dress styles every newly-engaged bride should know.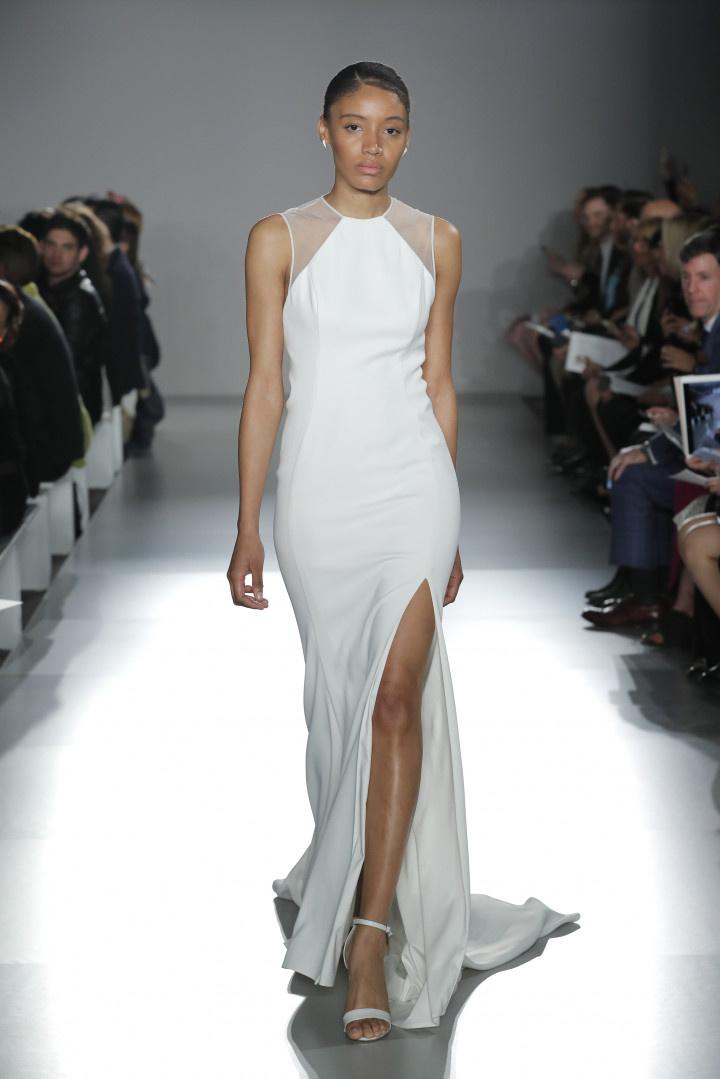 Dress by Nouvelle Amsale
Minimalist Wedding Dress Style
This trendy wedding dress style skyrocketed to popularity when Meghan Markle stepped out in her now-iconic Givenchy gown. Minimalistic gowns are the go-to for brides with a modern everyday style, and they're also on track to be some of the most popular wedding dresses for 2020. Veering away from traditional lace or flashy beading, minimalist wedding dresses often feature cleans lines and structured fabrics, such as Mikado silk and crepe, to accentuate the bride's body in a sophisticated way. These types of gowns can come in a variety of different silhouettes, too. From A-line to figure-hugging styles, you can find a minimalist gown in almost any shape — just keep in mind the "less is more rule" when shopping. If you're looking for a gown that gives off effortless cool girl vibes, opt for a minimalist wedding dress stye.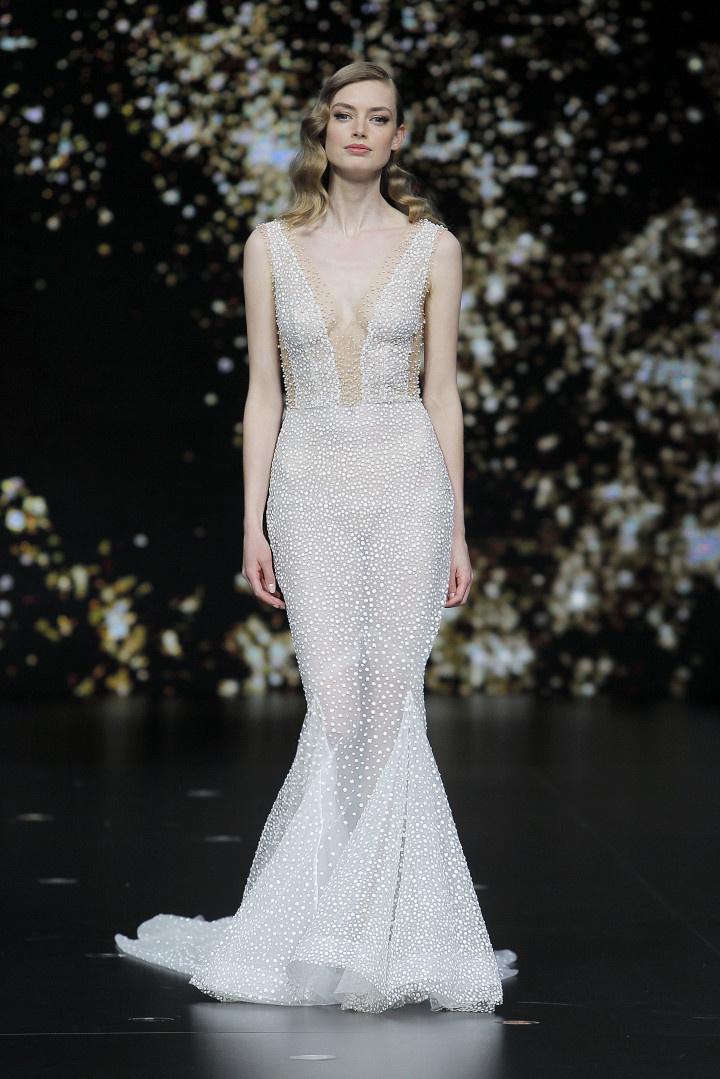 Dress by Pronovias
Glam Wedding Dress Style
Brides who want a wow-worthy gown should opt for a glamorous wedding dress style. These gowns are designed to create a luxe wedding day look with the help of elaborate embellishments, such as crystal or pearl beading, as well as curve-hugging silhouettes. Wedding dresses with sexy, low-cut necklines and thigh-high skirts are failsafe ways to make a statement on the big day. Along with dazzling details, a glam wedding dress should have an overall glitzy and lavish feel. Opt for gowns with voluminous skirts or a feminine mermaid silhouette to achieve a truly couture look on your big day.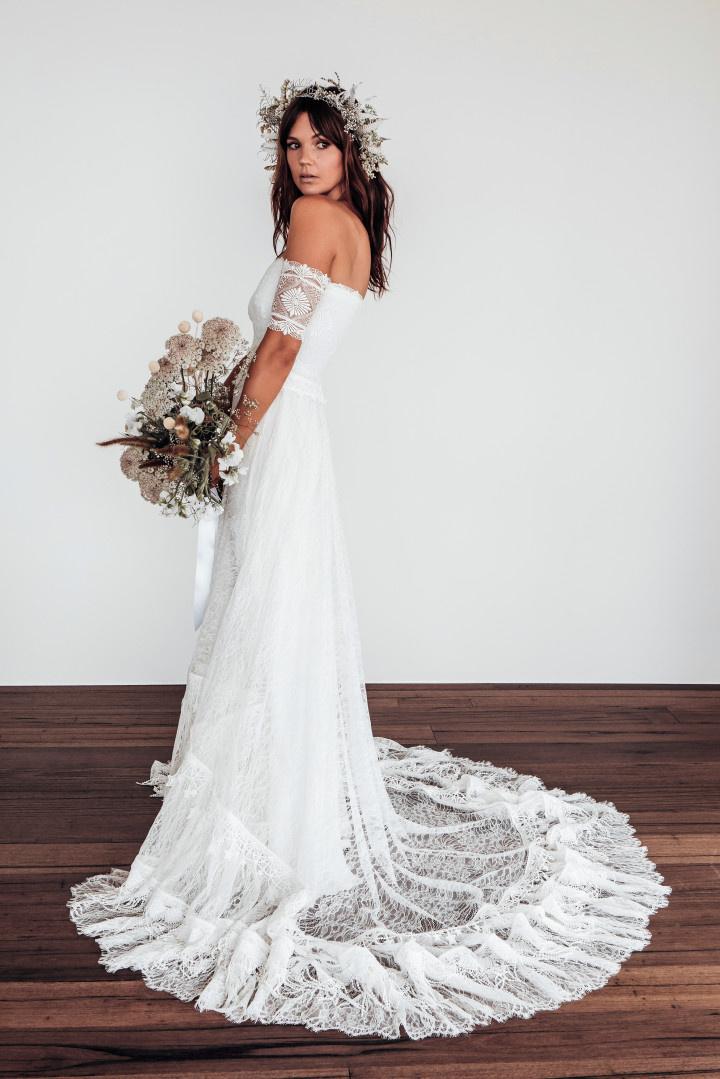 Dress by Grace Loves Lace
Bohemian Wedding Dress Style
Boho wedding dresses have a laid-back vibe that's perfect for free-spirited brides. These gowns feature whimsical embellishments, lightweight fabrics, and relaxed silhouettes, which are all fabulous for outdoor settings and no-fuss attire. Brides with casual everyday wardrobes will love boho wedding dress styles because not only are they easy to move around in, but they'll bring an ethereal, magical vibe to your big day. From body-skimming sheath silhouettes to gowns with '70s-inspired bell sleeves, you'll leave your S.O. feeling enchanted and wonderstruck by wearing a bohemian-style wedding dress.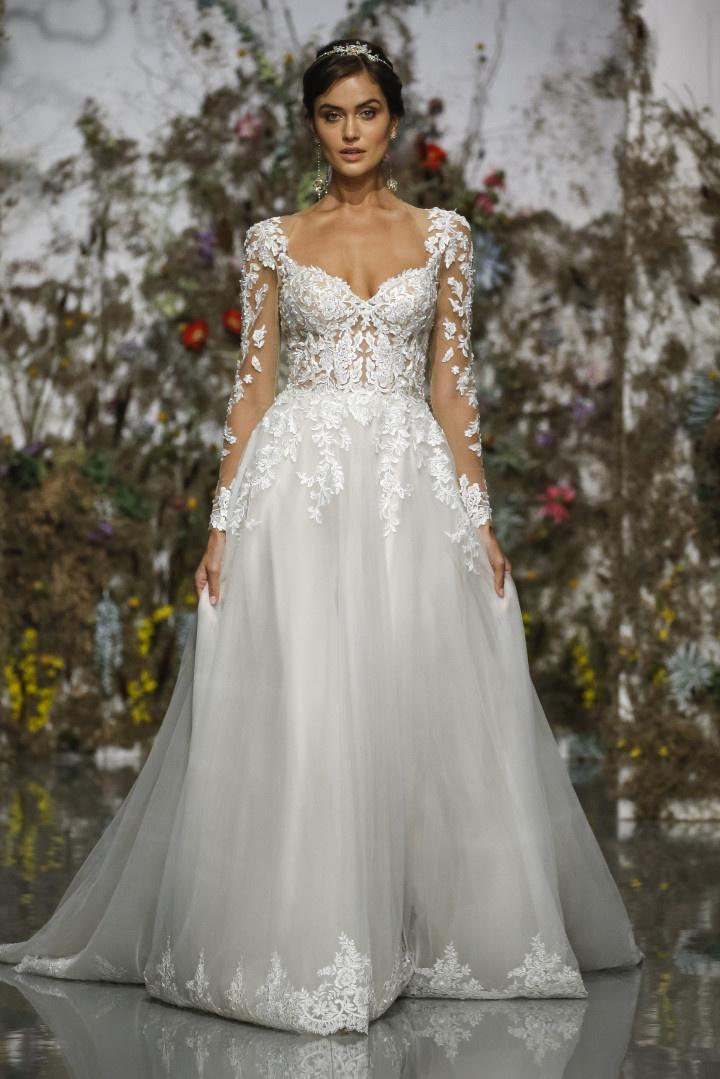 Dress by Morilee by Madeline Gardner
Romantic Wedding Dress Style
This wedding dress style is often confused with the boho look described above, when it's actually a more elegant choice. While most romantic gowns feature a similar relaxed feel, like an airy skirt, these dresses differ from bohemian looks because they have more elaborate details. Romantic wedding dresses are usually covered with eye-catching embellishments, such as floral appliques, and are paired with flirty skirts. Along with dreamy details, these gowns feature feminine necklines, like a sweetheart or off-the-shoulder, to add attention to collarbones and shoulders. Brides also don't have to stick to the traditional white colored gown either! To really evoke a romantic feel on the big day, choose a wedding dress in a light blush or soft dove color and you'll have everyone oohing and ahhing over your wedding-day look.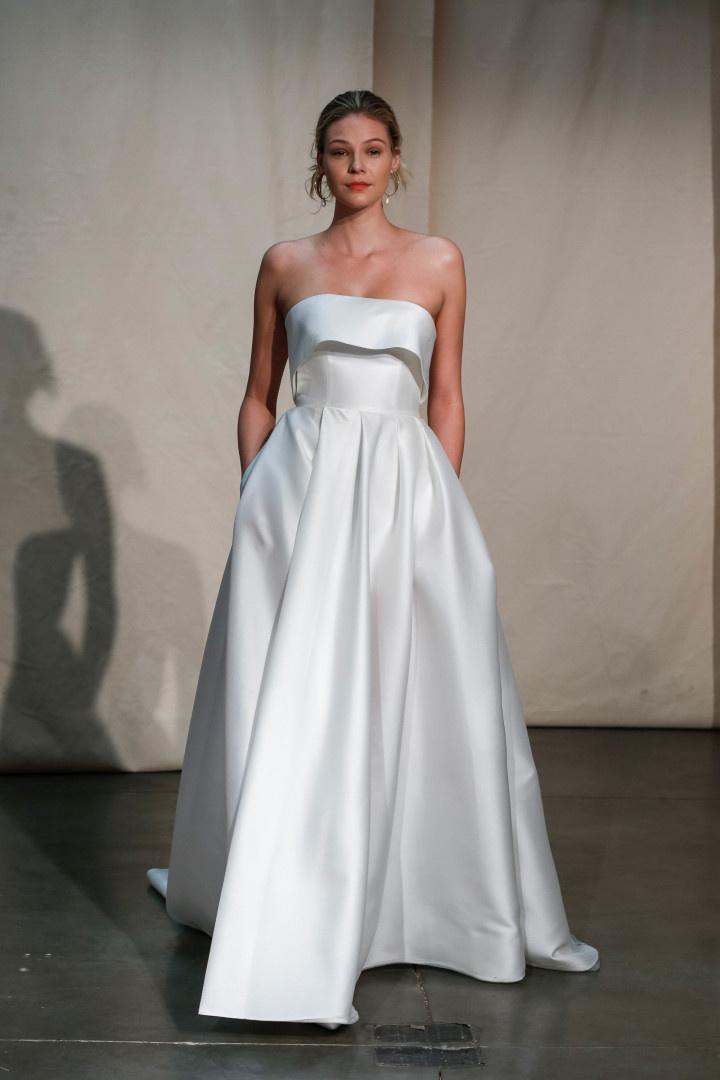 Dress by Justin Alexander
Classic Wedding Dress Style
For those who want a timeless and tasteful gown, we think you'll love a classic wedding dress. While trends come and go, traditional wedding dresses will never go out of style because they stick to simple, yet elegant designs. Featuring flattering silhouettes, like the popular A-line, as well as more modest necklines, like a bateau or strapless, a classic wedding dress style is a must for brides with a preppy or chic everyday style. Also, this style doesn't mean you can't incorporate a bit of personality to your gown, either. Adding illusion lace sleeves or other custom details, such as a few appliques, can give your classic gown a one-of-a-kind upgrade.