9 Minimalist Bridesmaid Dresses for a Modern, Polished Crew
These minimalist bridesmaid dresses prove that less is more when it comes to creating an ultra-chic bridal ensemble.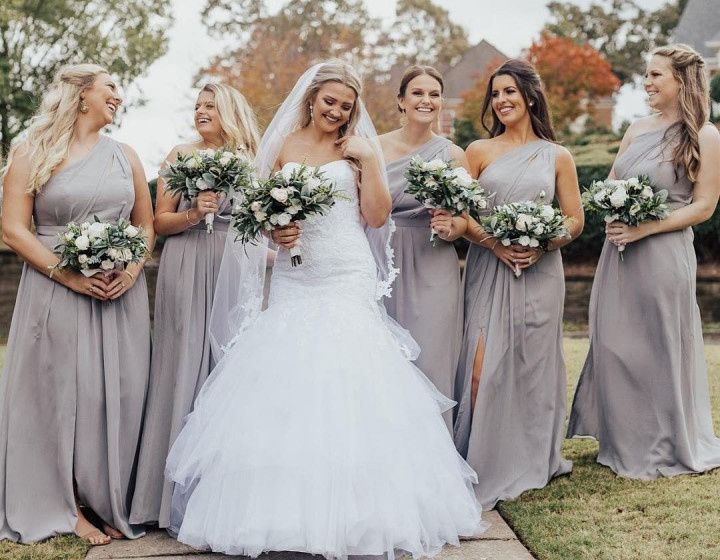 Sponsored by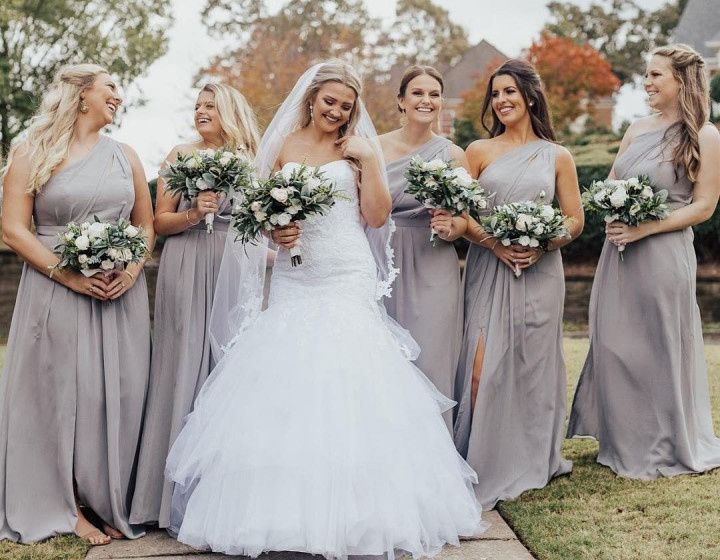 If you're planning a modern wedding with a simple or toned-down aesthetic, you should definitely opt for minimalist bridesmaid dresses. Minimalist bridesmaid dresses create a sophisticated look without the help of overly-feminine details. Instead, these designs focus on the structure and fit of the gown by using clean fabrics and figure-flattering silhouettes. Want your 'maids to rock a more subdued look? Check out these minimalist bridesmaid dresses from David's Bridal.
Here are our favorite minimalist bridesmaid dresses for an understated but elegant bridal party style.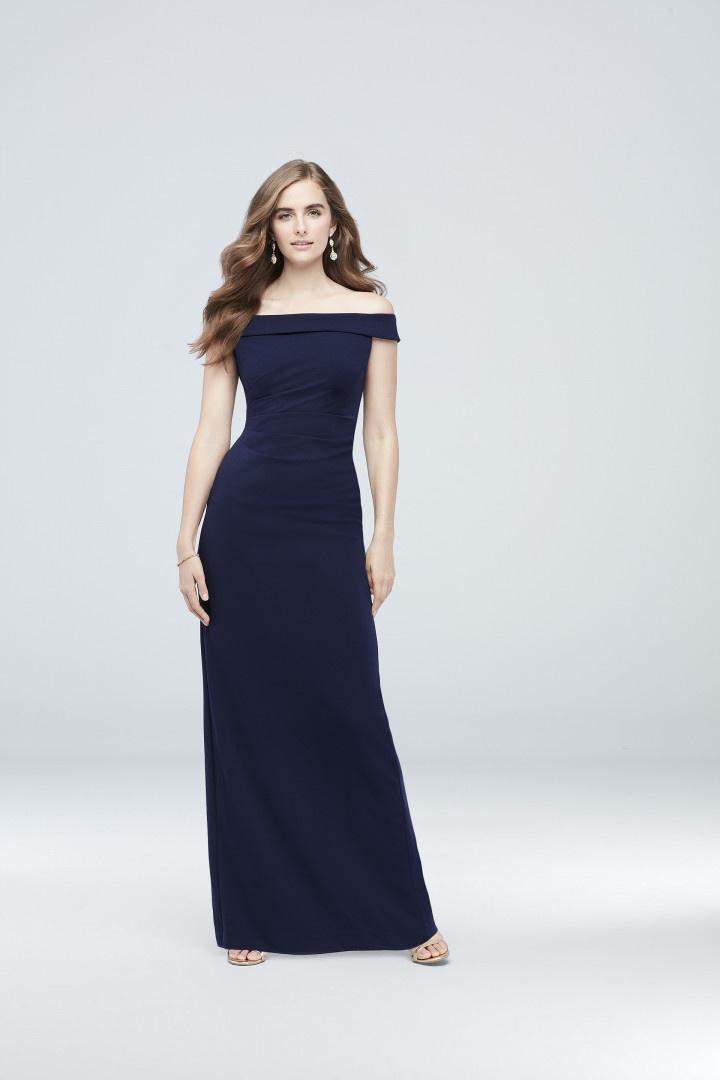 Dress Style: AP2E205054
Your 'maids can take a few style tips from the queen of minimalist style, Meghan Markle, by wearing this figure-flattering gown. $120, David's Bridal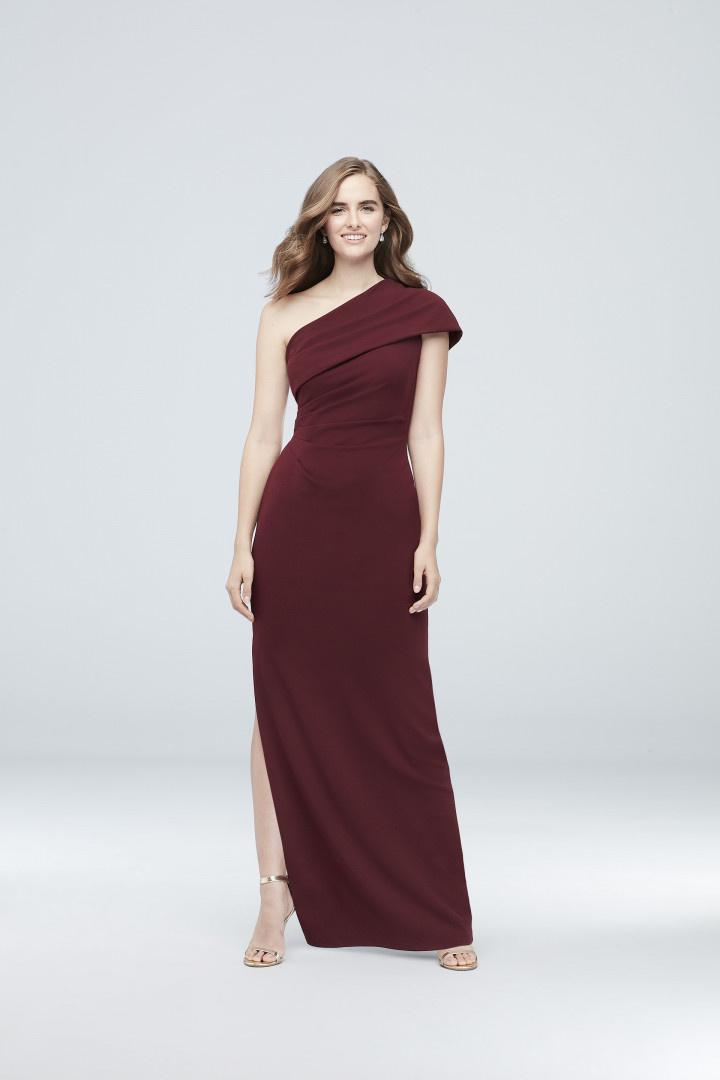 Dress Style: AP2E205030
Featuring a ruched one-shoulder neckline and stretch-crepe fabric, this minimalist bridesmaid dress has an impeccable fit. $120, David's Bridal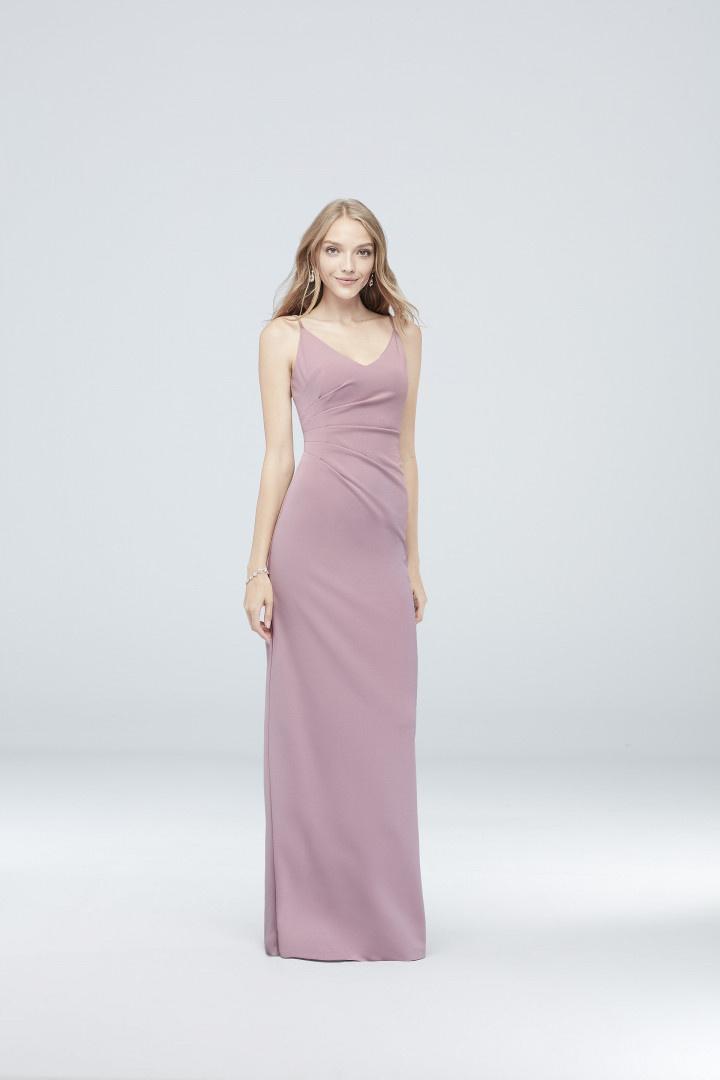 Dress Style: AP2E205053
This figure-hugging spaghetti strap gown reminds us of a 90s-inspired slip dress (think Friends' Rachel Green), and pairs well with a minimalist wedding theme. $120, David's Bridal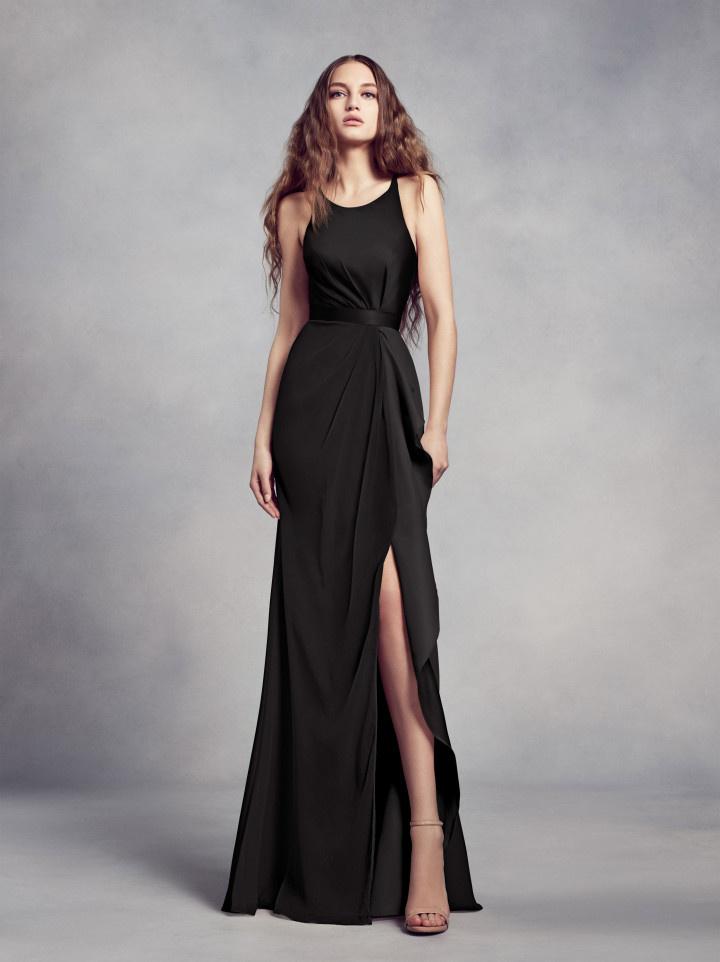 Dress Style: VW360340
Browsing modern bridesmaid dresses? Opt for this all-black charmeuse and chiffon beauty. It's excellent choice for creating a clean and polished bridal squad style. $200, White by Vera Wang at David's Bridal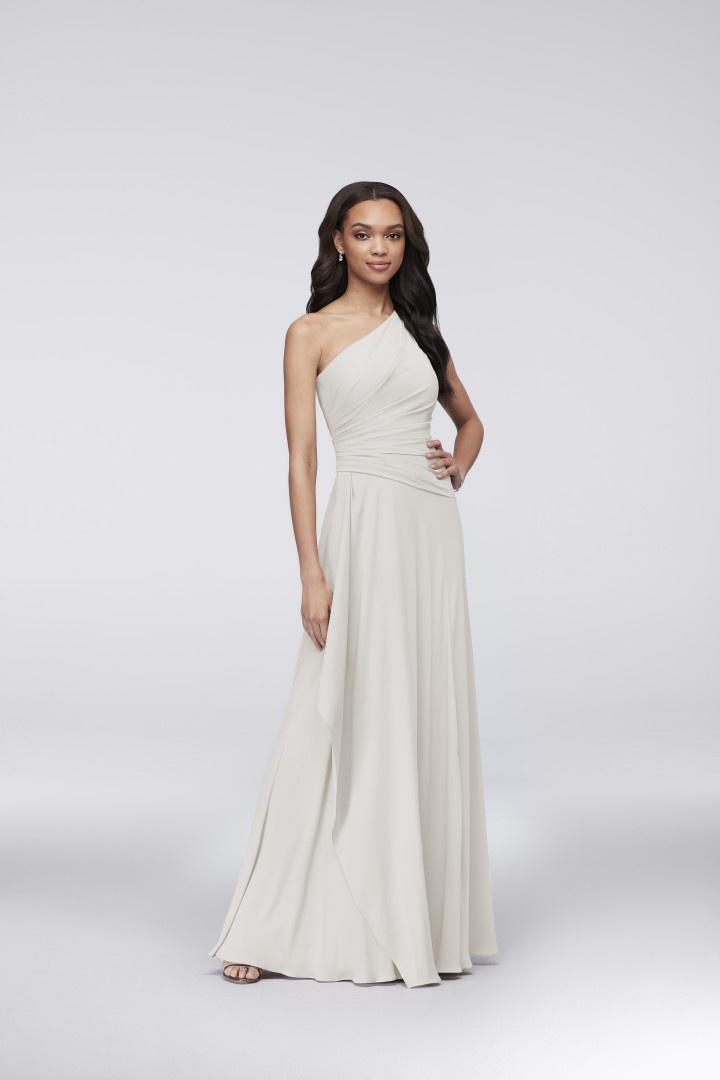 Dress Style: F19832
A modern one-shoulder bridesmaid dress can look extra-flattering with the help of a cascading side-draped waistline. $150, David's Bridal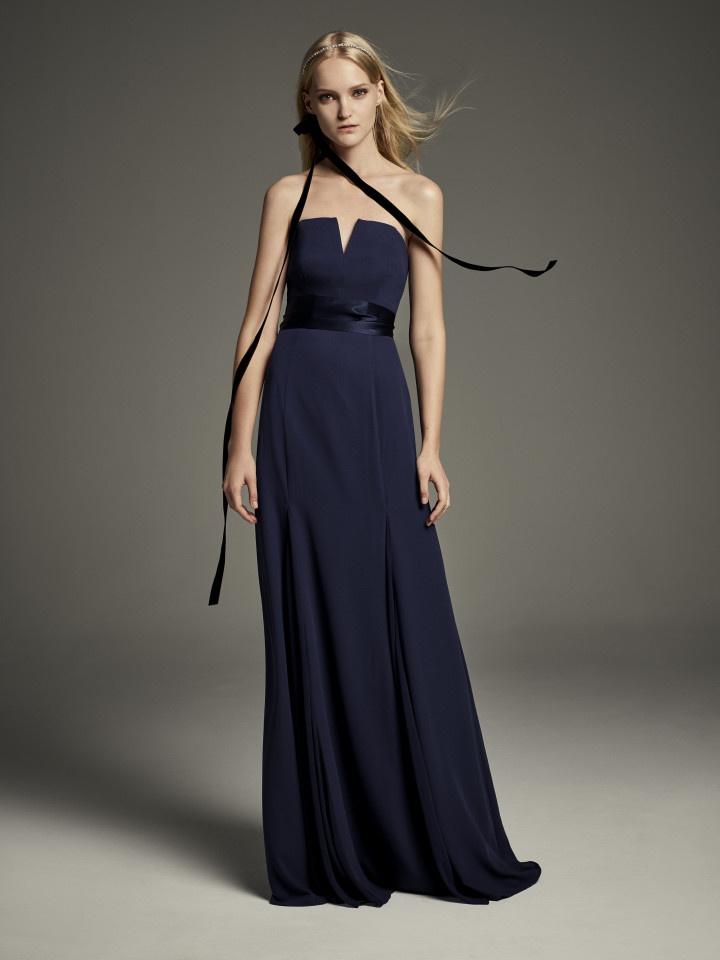 Dress Style: VW360453
This fit-n-flare gown is accessorized with an oh-so trendy V-wire neckline and is a fab choice for evoking a no-fuss, no-frill appearance. $200, White by Vera Wang at David's Bridal
Dress Style: VW360463
The best part about this modern high-neck gown? It has pockets! $200, White by Vera Wang at David's Bridal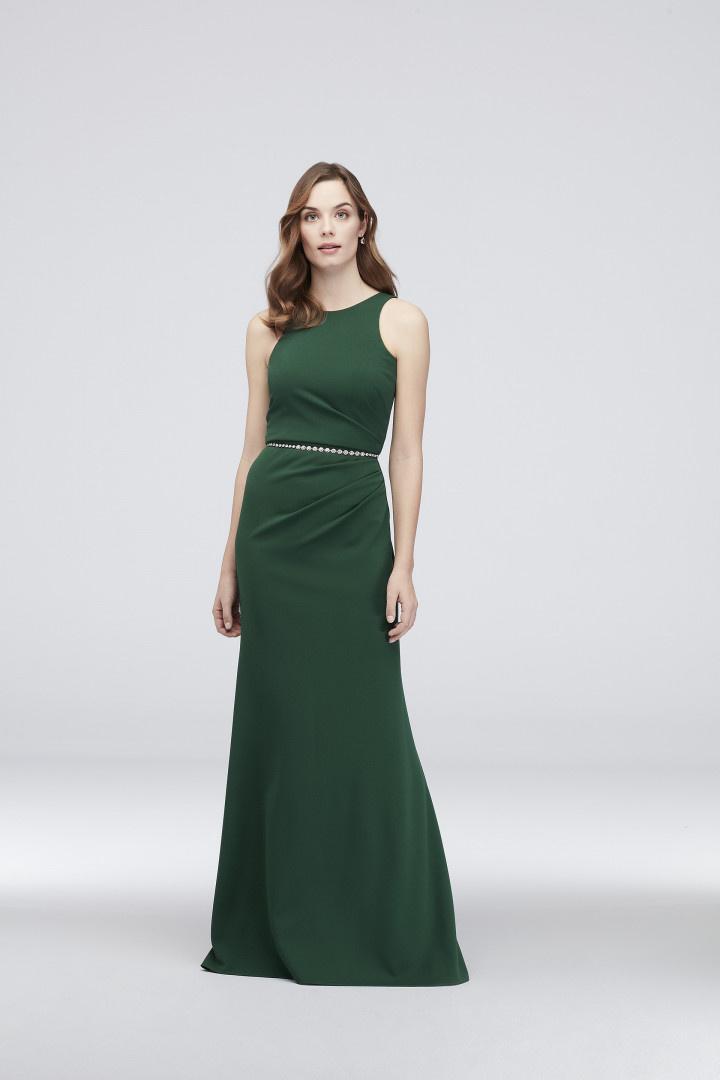 Dress Style: DS270012
Accessorized with a crystal sash, we think this high-neck scuba crepe gown creates a simple, but glamorous look that's ideal for minimalist weddings. $100, David's Bridal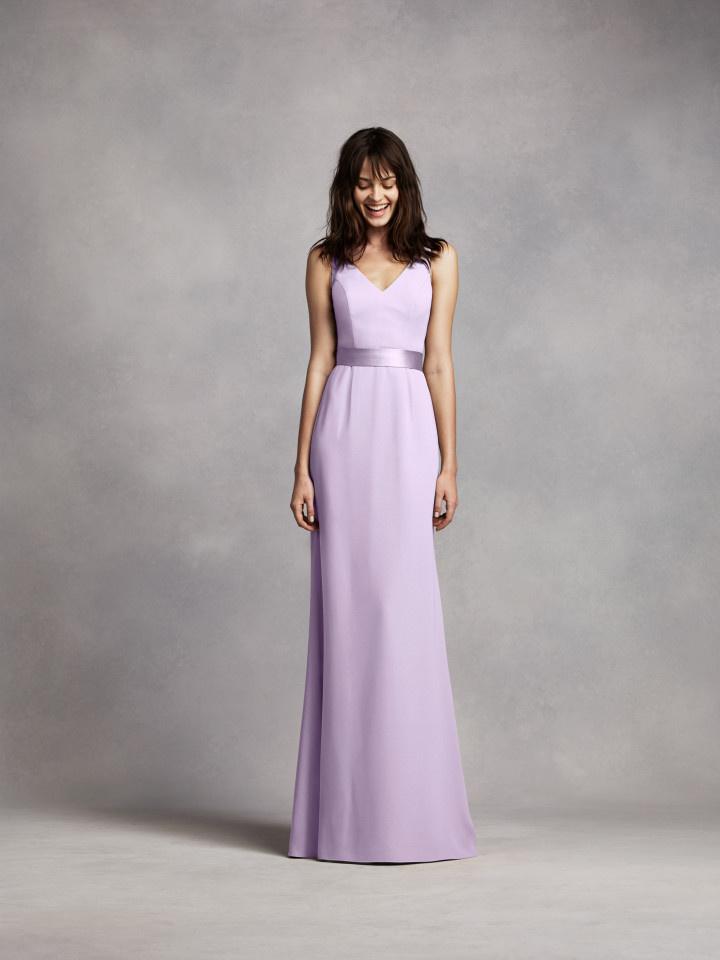 Dress Style: VW360195
Searching for elegant and modern bridesmaid dresses? This sleeveless crepe gown features a clean-lined bodice and sleek ribbon-defined waist, which is perfect for complementing a contemporary and chic event. $200, White by Vera Wang at David's Bridal