10 Unicorn Wedding Details BC Why Even Grow Up Anyway
These whimsical unicorn-inspired wedding details are perfect for your inner woodland maiden.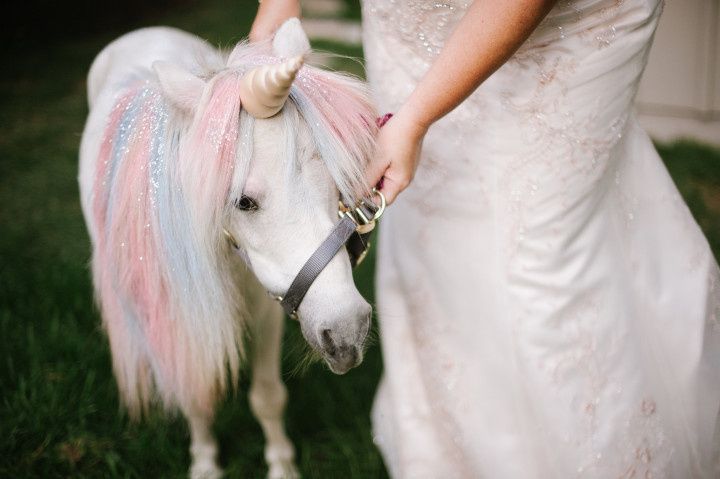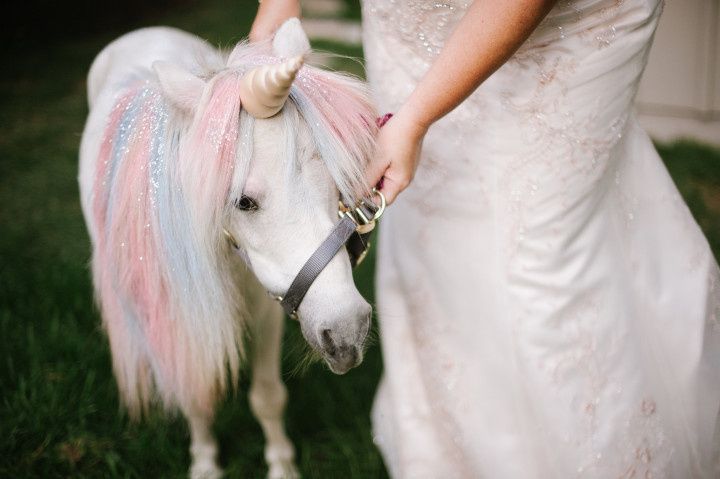 If you thought your love of mythical creatures was limited to the unicorn emoji and an occasional unicorn Frappuccino, you'd be very wrong. A unicorn wedding with hints of iridescent or pastel details is perfect for the part of you that refuses to grow up, because, let's get real, adulting is overrated anyway. Whether your tastes are romantic and mystical, or bright and fun, or lush and moody, these creative unicorn wedding details will inspire you to pay homage to your first horned love for your big day.
You've got to see these gorgeous unicorn wedding details!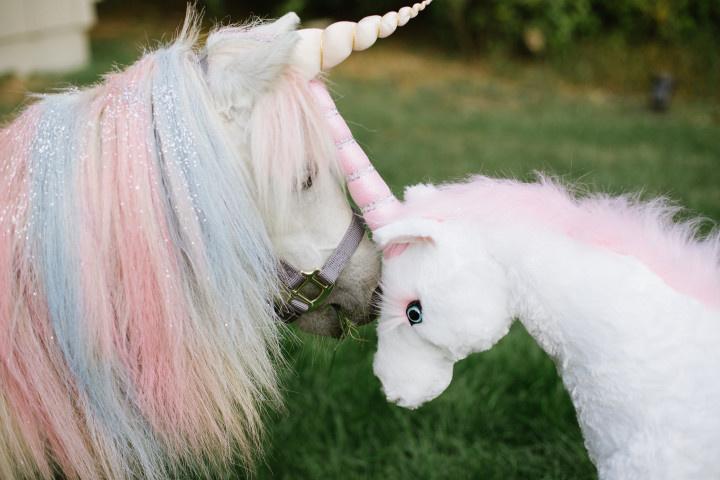 Let's cut right to the chase here: The people want unicorns and, if you say you're having a unicorn wedding, you've got to give it to 'em. Take a page from this couple's industrious book and offer up a couple of mini horses cum petite unicorns for a sweet petting zoo your guests can revel in during an outdoor reception. Just follow pets in wedding protocol and alert folks who may have pony allergies, or general whimsical creature aversions.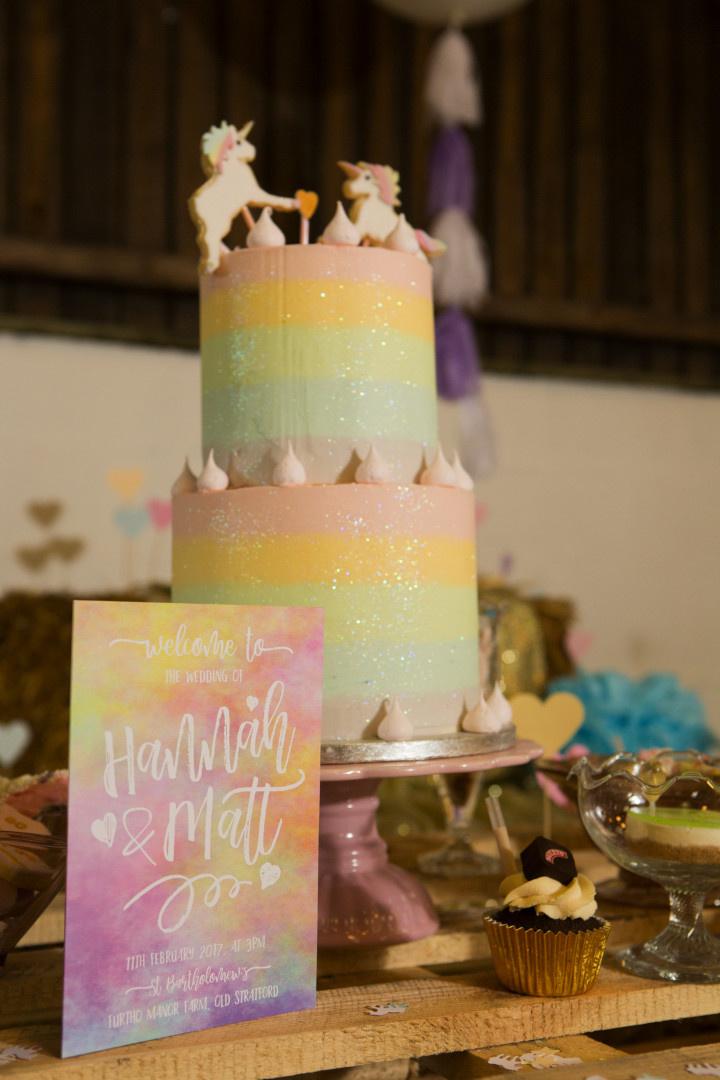 There's a reason why unicorns and pink go so well together — and it's not thanks to Lisa Frank. European mythology held that unicorns were savage, wild creatures found in the spookiest depths of the forest. Gentle maidens were the only ones who could tame these gorgeous beasts, making unicorns the sole domain of young women forever and ever. Celebrate your inner maiden with a tons of edible sparkles and iridescent wedding cake colors.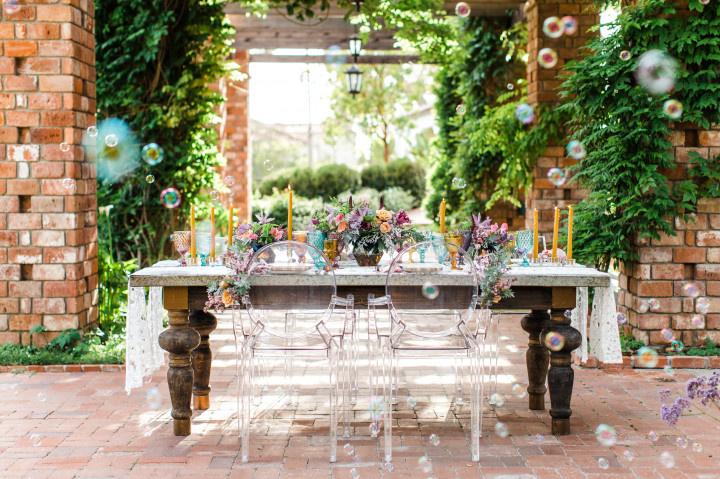 If you think moody, deep wedding details are not unicorn-worthy, think again. Evoke your unicorn's natural woodland habitat with flowers in rich shades of berry, lucite chairs, and bubbles for a carefree pop of iridescence.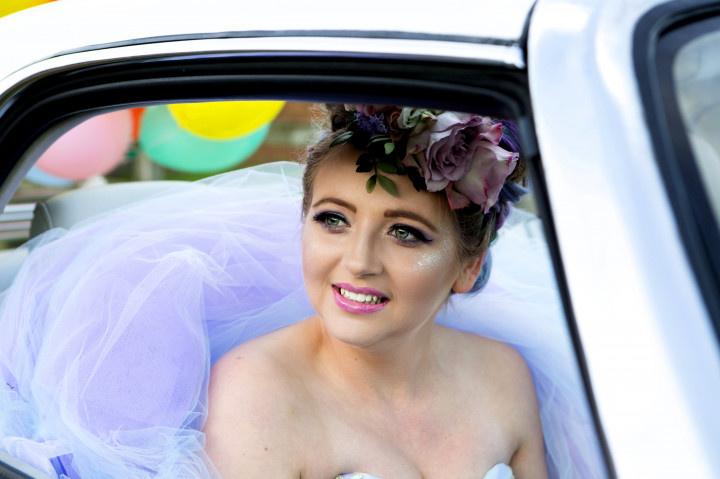 Where would a fair maiden be without her crown of roses? Or her winged eyeliner? Add a pop of sparkle or stripe of fun color to your eyes for a makeup look fit for a unicorn wedding.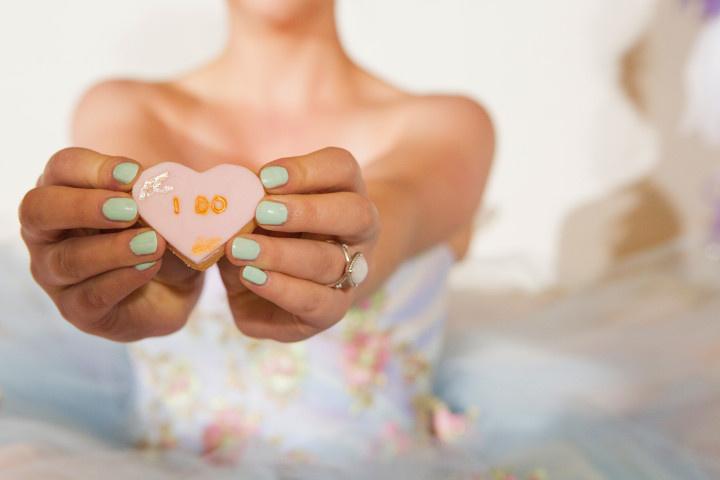 You don't have to stick to neutral colors for your unicorn-inspired wedding mani. Strike out in bold shades any mythical creature would love like bright teal, pink or blue.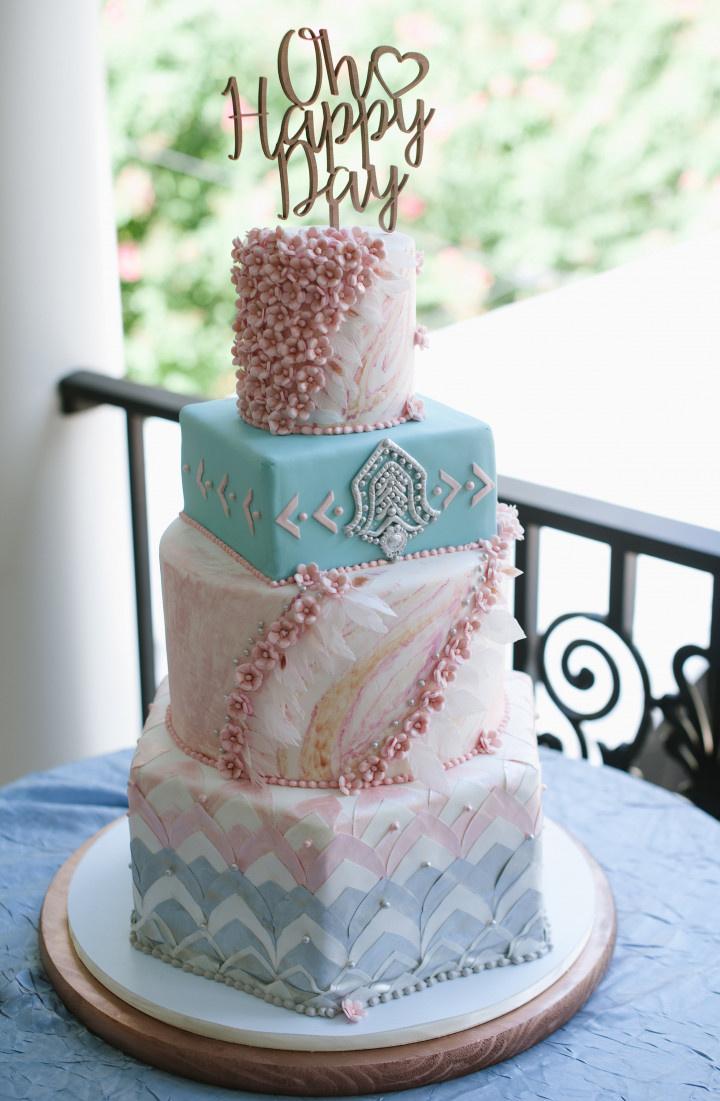 Opt for your unicorn wedding cake a different way with geometric layers and pastel fondant decked with flowers, feathers and pearls. A less literal, but still whimsical way to channel your unicorn love.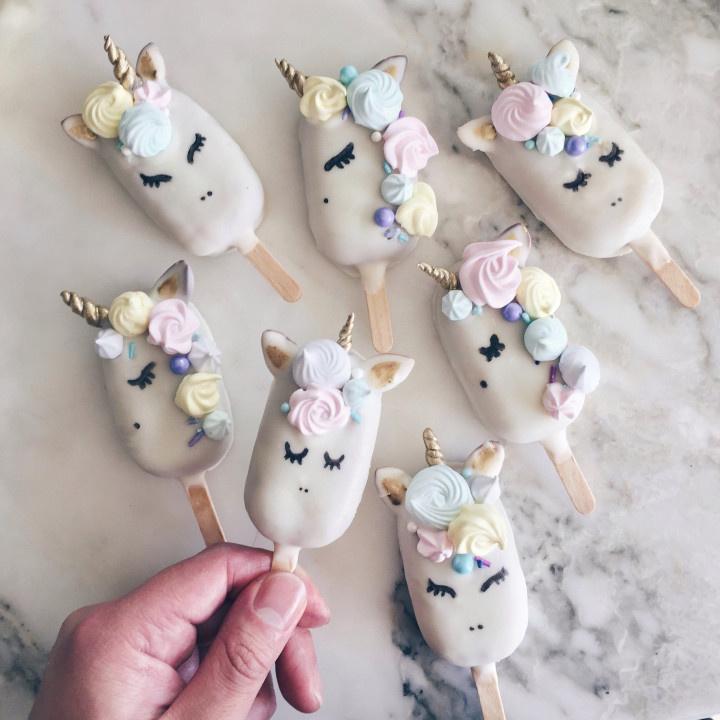 Or, skip the unicorn cake and supplement your dessert bar with cutesy cake popsicles styled after your favorite eyelash-batting unicorn.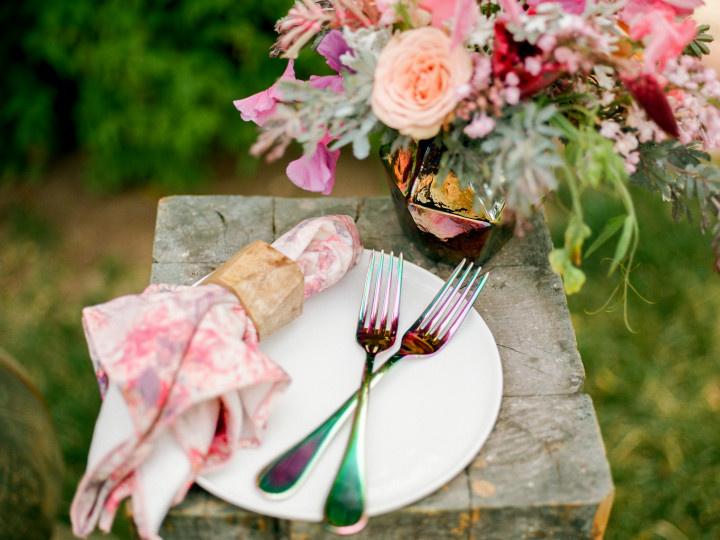 It's all rainbows and unicorns when you deck your tables with iridescent silverware. Pay homage to your favorite forest creatures with unfinished wood pieces and abundant bouquets in warm hues.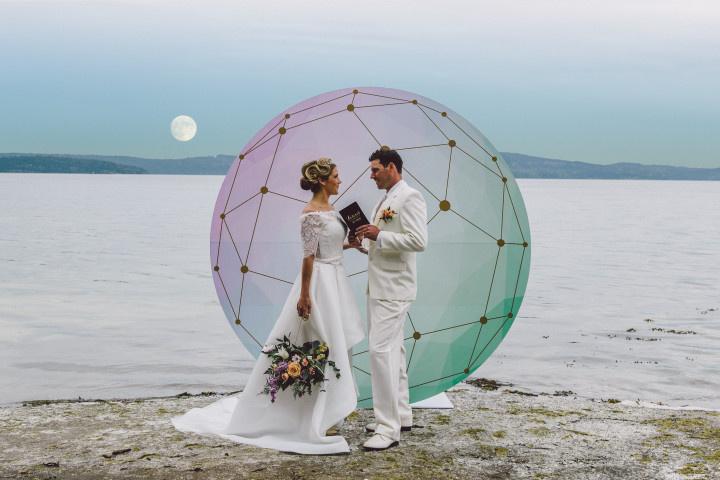 Unicorns and mysticism go together like Zeus and Hera, so it's fitting that unicorn-inspired weddings can take on a zen-like feel. This celestial themed wedding backdrop with rainbow hues would fit right in at a unicorn wedding.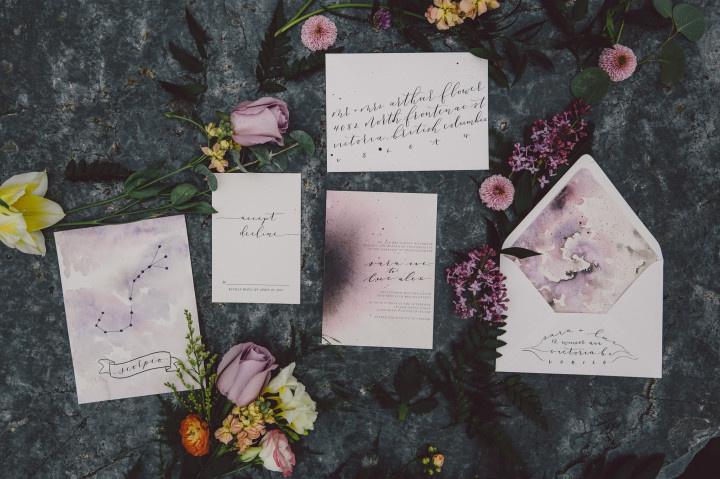 In primal astrology, the unicorn sign is an eccentric, star-gazing and forward-thinking person (akin to an Aquarius in Western astrology). Grab a little unicorn wedding inspiration from the stars with this new take on romantic, constellation-inspired invitations and place cards.