The 6 Biggest Mistakes Honeymooners Make
Find out what insider tips travel agents give to newlyweds embarking on their post-wedding honeymoon!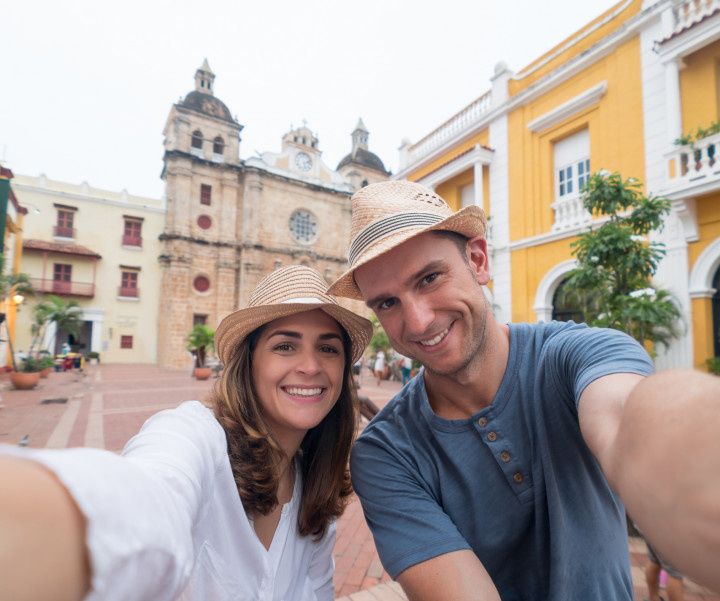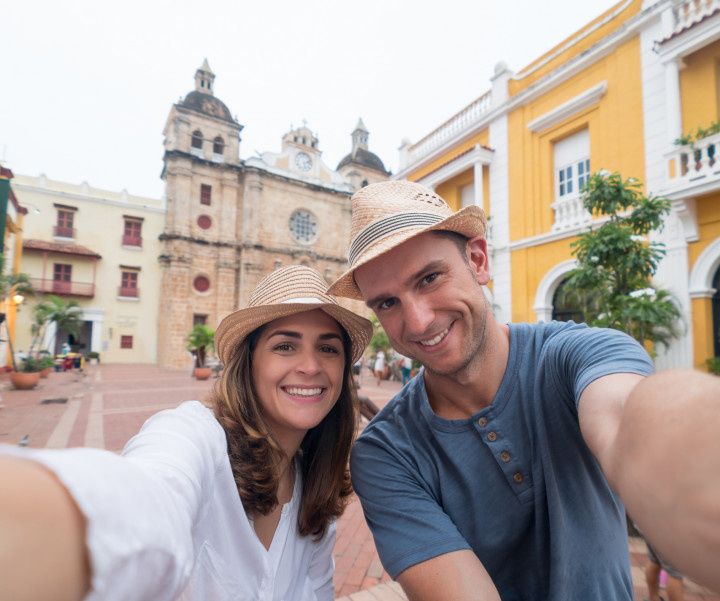 Even though you love your future spouse and can't wait to finally get married, putting together all of the details of your wedding can feel like a second full-time job. It's a happy time, but it's also one that's ripe with stress and anxiety. That's why a honeymoon is meant to be a super-special trip for the new couple: it's a time to reconnect to each other and separate from the madness of the months before your wedding. But figuring out where to go? What to book in advance? How much money to spend? And when you should leave? Those are all questions you'll have to make part of your itinerary and they can be difficult to manage amid place cards and cake tastings.

One way to take the pressure off of both you and your husband-to-be is to hire a travel agent to take care of everything for you. Not only are they pros at finding the best deals and booking the most intimate experiences, but they've organized enough trips to know the tips and tricks to getting the most out of your paid-time-off.
Here, they share the biggest mistakes that honeymooners make when planning their post-nuptial getaway, so you don't have to learn the hard way.
They don't take the trip they actually want to take.
If you're in the middle of wedding planning, then you know one thing is for certain: everyone - and yep, we mean everyone - has an opinion. Especially your mother, your in-laws and your siblings. Though they definitely mean well, you're probably growing tired of hearing advice from every side that drowns out your own thoughts. Travel expert and agent Greg Antonelle says often times, newlyweds will look back on their honeymoon and wish they would have followed their gut, instead of taking the advice of others as gospel.
"Your parents may love cruising and have convinced you and your husband/wife that a cruise would be a great honeymoon. Even though you've never been on a cruise, you reluctantly agree to go on a cruise because you've heard great stories from your parents or in-laws to be. Little did you know that you would experience motion sickness. For the rest of your life, you'll be wishing you did what you wanted to do on your honeymoon," he shares. "While it's great to get advice from parents, remember that this is (hopefully!) your one and only honeymoon and you'll want to remember as a fantastic time with wonderful memories. Make sure you go where you want to go, not your parents or in-laws."
Ask any bride and she'll be quick to tell you that while her wedding day was an unforgettable experience, it was also a blur. From waking up and getting ready with her best friends by her side to walking down the aisle and sealing her lifelong romance with a kiss, the endless planning that goes into nuptials is intense, while the day-of celebration feels like a dream. And while tradition says that you print your boarding pass after your wedding brunch and head off into the sunset of your honeymoon, Greg says many couples wish they would have taken a breather before whipping out their passports. "Take a day or two to take everything in, to relax a bit and catch up on some sleep. Inevitably, you'll be up very late the night of your wedding. Often times, you've had a couple of drinks and the last thing you'll want to do is wake up early, travel to the airport, wait at the gate and then sit on the plane for hours upon hours depending on your destination. Having time in between your wedding day and when you leave for your honeymoon will allow you to relax and enjoy the experience," he says.
They don't plan far enough in advance.
Those numbers you printed on your save-the-date will forever be imprinted in your mind, especially as the years go on. You worked tirelessly to make sure the wedding cake was perfect, the flowers were arranged and everyone was happy, but as that circled date on the calendar gets closer and closer, you might realize that - yikes! - you haven't even thought about the honeymoon. Greg shares that many couples delay planning their first trip as a married couple because they're too busy with all of the other details of the wedding. That's a big mistake, not only because you'll end up paying more, but it doesn't give you a chance to research what you want to experience and what you want to skip.
"The earlier you book, the more time you have to plan and do research as to different activities, tours, excursions, etc that you will like to do. It will allow you to check online for reviews and join social media groups/pages that will benefit you. For instance, speaking of cruises, if you were to book a cruise, there are Facebook groups specific to most sailings where you can meet other travelers virtually, but also learn of entertainment, restaurants and more. The earlier you book, the more time you have to prepare," he says.
They don't book must-see excursions until they've landed.
After much debate, you and your spouse-to-be finally landed on the destination you'll be traveling to for your honeymoon. You booked the airfare, the resort and now you're a few days out from your departure and you realize you can't book a tour of the Basilica because it's sold out. Or, the rental car company is out of the dream car you wanted to rent for your adventuring. Travel agent Michelle Weller says to always book your must-see experiences far in advance, so you don't miss out on the opportunity.

"Whether it's a visit to the Notre Dame, a dolphin encounter, a convertible on Maui, or deep sea fishing experience, it's always best to book it in advance and roll it into your package. Not only will it be cheaper booked in advance, if you wait it's not likely you will get the best rate or even find what you want available. I booked my convertible in advance for Oahu and when I went to pick up my car I saw a couple upset and arguing because all the convertibles were sold out. Luckily, I had booked in advance," she says.
They crunch numbers too tightly.
While budgets are important to follow - especially if you're trying to pay off debt or want to purchase your first home - your honeymoon is also a once-in-a-lifetime trip. So while you might want to save money in certain places, you should to allow yourself to splurge a little more than you normally would, according to travel expert and trip planner Sam Highley. "Once you've agreed what you have to spend, structure the trip so that you can really splash out for a few nights and stay in places that you might not ordinarily afford," he says. "Now's the time to stay somewhere special that you might not return to anytime soon. There is nothing like the feeling of being greeted like royalty as the honeymooning couple as you arrive at a well run, fancy hotel."
They don't talk to locals.
The best advice - from restaurants to beaches to visit - doesn't always come from experts or from the concierge at your hotel. Instead? Highley suggests being bold and sharing your happy news with the locals you meet on your trip. "You'll want to find plenty of time for just each other but let's face it, you're going to be seeing plenty of each other from now on, so don't completely shut yourselves off. Wherever you are in the world, there's a special reaction that people have to newlyweds that makes this vacation unique, so make sure to get out, meet people and bask in the glow of their congratulations," he says.