The Richmond Wedding Guide to Getting Married in Virginia
Here's a primer on getting married in Richmond, Virginia—from venues to attractions, marriage laws, inspiration and more.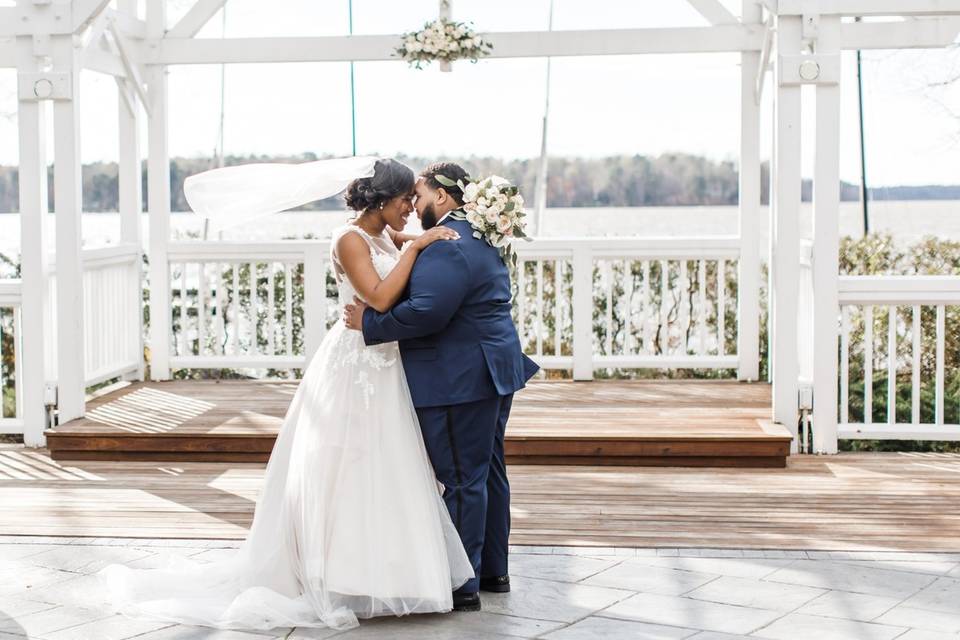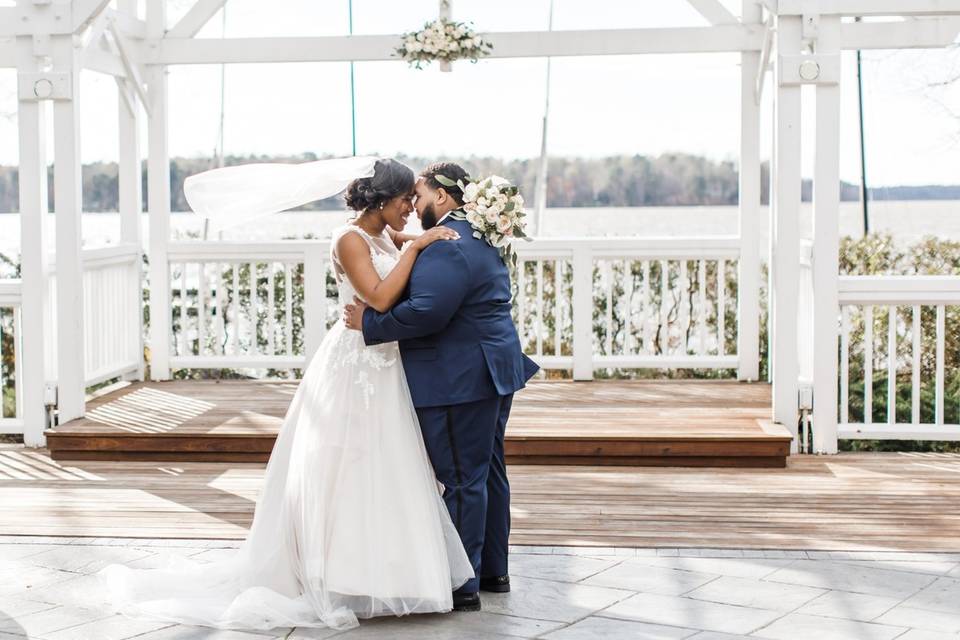 Richmond, Virginia—or the RVA, if you're a local—is a fabulous destination for engaged couples to plan and host their big day. Richmond weddings embody a Southern charm, while also creating a hip and fun place to exchange "I dos". If you're hoping to wed in the Commonwealth of Virginia and aren't sure exactly where to start, we've got you covered. From figuring out how to get around in the city, to exploring the different landmarks and attractions, this Richmond wedding guide will make planning your big day and getting married in Virginia simple and stress-free.
Here's everything you need to know about Richmond weddings.
The Basics
Richmond is the capital of Virginia and is filled with charming brick row houses and a fun and fresh arts district. Richmond is also known for it's award-winning restaurants and breweries, which makes it a cool city for foodies and young couples. The capital is one of the best craft beer cities and regions in the country and also has been recognized for having a killer selection of locally-owned restaurants.
Getting There and Getting Around
Richmond is also a convenient city when it comes to transportation—making getting married in Virginia a great choice. It's relatively close to D.C., and is only a short hike to VA beach and Western Virginia. Richmond even has an international airport that's just seven miles from downtown. So, if you know a lot of your guests will be traveling to your big day, they likely won't have an issue booking a flight or driving into town.

Richmond is easy to get around and very walkable. Carytown, the Fan and Scott's Addition are the most popular neighborhoods and include a variety of shops, eateries and more. Not a fan of walking? No biggie! Uber and taxis are very popular in the city, as well.
Weather
Richmond's climate is relatively warm with October being the most popular month to wed. July and August are the hottest months, with temperatures ranging up to high 80's and mid 90's. If you're hoping to marry in the winter, January and February are the coldest, but also the driest, months.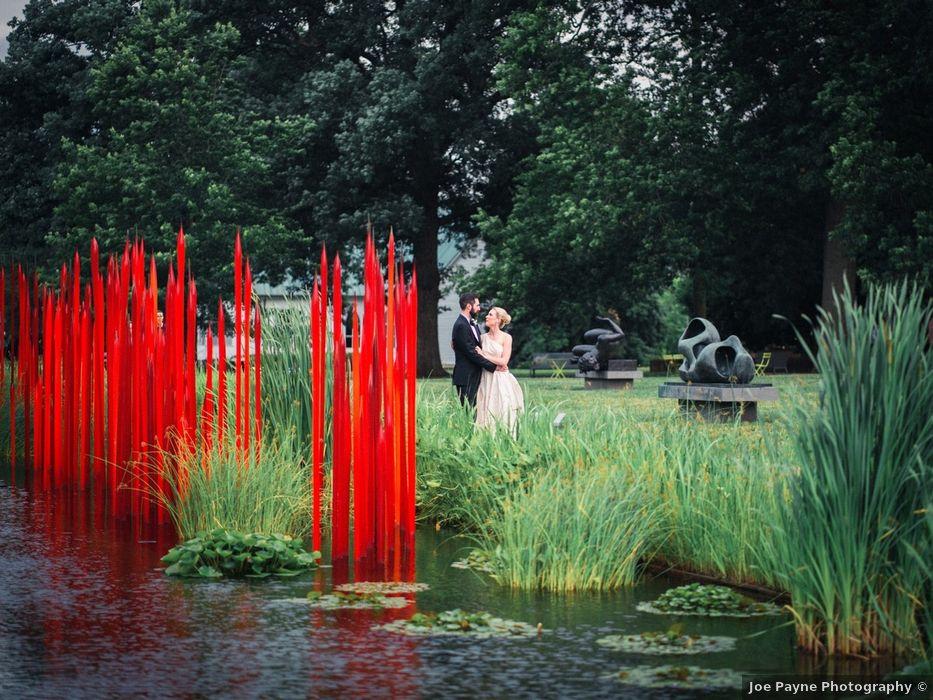 Wedding Venues
Richmond weddings are popular because of the city's wide variety of wedding venues, big and small. Many of them evoke a Southern charm, while also providing couples with a killer backdrop for ceremonies, portraits and more. Whether you're hoping for a city skyline view from a rooftop or prefer to surrounded by gorgeous gardens—like those from Lewis Ginter Botanical Garden—Richmond's venues are perfect for any wedding aesthetic.
Marriage Laws
Richmond weddings do have certain marriage laws that many couples forget. These requirements, like being 18 years of age, obtaining a marriage license, presenting birth certificates, having a valid driver's license—the list goes on and on—have to be checked off your wedding checklist well before your big day. That way you can ensure that all the necessary requirements are taken care of so your big day runs smoothly.
Changing Your Name After Marriage in Virginia
Before you get your marriage license, you'll need to decide if you and/or your partner are changing your name. After you receive your certified marriage license, you'll need to take it to the Social Security Office to file for your new Social Security Card. Then, you can change your name with the IRS, Passport Office, DMV, and more. If this seems a bit complicated, not to worry—online services like HitchSwitch handle the paperwork for you, making the process a total breeze.
Wedding Accommodations
Richmond, Virginia is home to some of the best hotels for families and large groups. They have plenty of national brands along with historic properties that all provide guests a comfortable place to stay. If you're getting married in Virginia and hoping to arrange hotel room blocks for your big day, Richmond's hotels offer up a variety of different packages to choose from.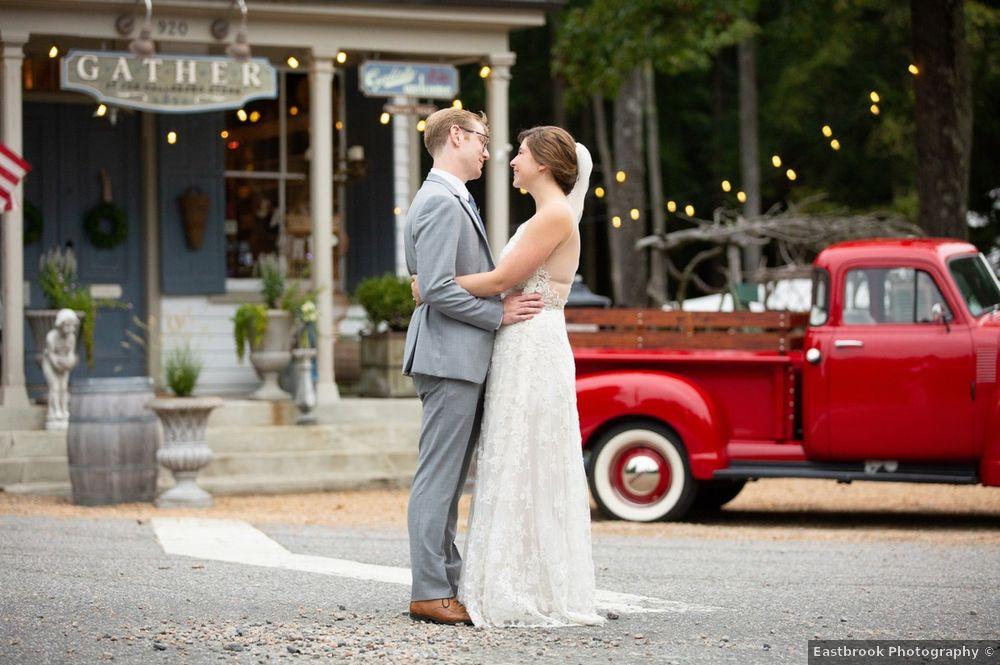 Things to Do In Richmond
If you're hoping to provide some fun activities for your out-of-town-guests to enjoy, Richmond doesn't disappoint! The city is filled with museums, great shopping, and more. Just check some of the most popular attractions:

• Food & Drink
Richmond has over 25 different breweries to check out, such as the Veil Brewing company that made national attention for a beer made with real Oreos. It also has a great selection of restaurants with a Southern flair like the popular L'Oppossum, with its unique and satisfying menu.

• Trendy Shops
Richmond also has a tons of shopping in the area. Designer brands and boutique shops are found in Carytown, while Short Pump Towne Center (near Broad Street) has plenty of big-name retailers for you and your guests to check out.

• Arts & Museums
Richmond also is home to some fabulous museums. The most popular is the Virginia Museum of Fine Arts, which is a world class museum filled with historical works of arts. Other popular museums include the Poe Museum—which is dedicated to the famous writer Edgar Allan Poe, the American Civil War Museum and The Black History Museum.
Richmond Wedding Inspiration
Ready to start planning your big day, but need some help when it comes to wedding details, decor and more? Just check out these Richmond real weddings that are filled with trendy inspo for any wedding style.

Katy and Michael's fall wedding at the The Mill at Fine Creek »
Jasline and Michael's spring wedding at the Historic John Marshall Ballrooms »
Chelsey and Jonathan's spring wedding at the Boathouse at Sunday Park »
Caitlin and Steve's fall wedding at The Virginia Cliffe Inn »
Disclosure: This post contains affiliate links, some of which may be sponsored by paying vendors.