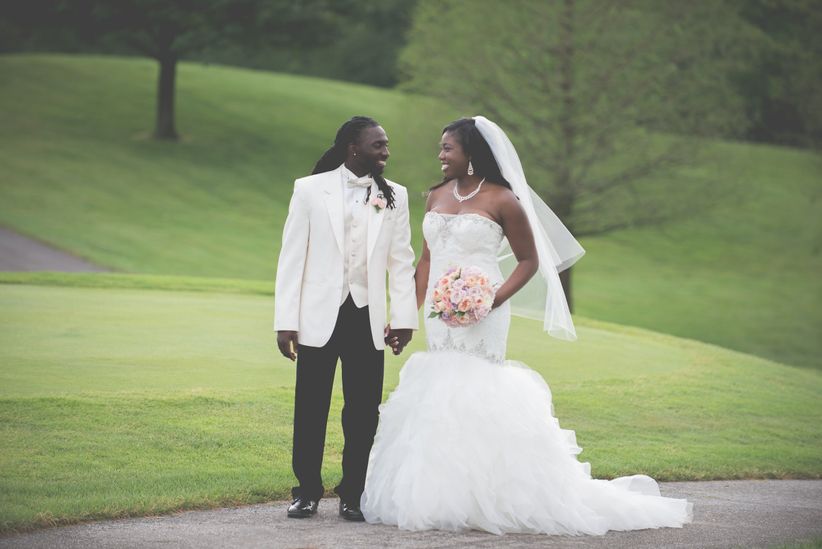 If you've #justsaidyes, you're probably feeling a mix of emotions. You're excited and thrilled, of course, but also maybe just a little overwhelmed and maybe even anxious at what's to come. Planning a wedding should be a fun experience, but the hardest part is getting started. Where do you even begin?


With the help of the WeddingWire checklist, we've outlined the first five things you need to do to start planning your wedding.
Celebrate
The average engagement lasts 13 months—make sure you enjoy this amazing time! Before you start planning, take a breath and soak it all in. Announce your engagement via social media (be sure to tag
#justsaidyes
), and throw an
engagement party
. You may start getting
questions
about your impending wedding almost immediately after the proposal, but don't let the pressure get to you. Start planning your wedding after you've had a chance to bask in the glow of your engagement.
Get Inspired
To ease into the planning process, start poking around wedding websites,
real weddings
, and
Pinterest
to get a sense of the wedding themes and styles you like best. You don't have to have a fully formed plan yet, but start trying to answer some of the following questions: Do we want a more formal or casual wedding? Which aspects of the wedding are most important to us? Do we want an indoor or outdoor wedding? Are there any themes or styles that we don't like? Having a general idea of the wedding you and your future spouse want will be helpful as you move through the process.
Set a Budget
Figuring out your wedding budget might not be the most fun part of planning, but is super-important. First, you'll need to figure out who's paying for the wedding—while there's an
old-school way of doing things
, couples rarely follow these rules anymore. In fact, almost half of couples pay for the majority of their wedding themselves. Once it's been decided who's paying, you'll need to figure out the total sum of money you have to spend (the average cost of a wedding is about $29,000), and then work out how you'll
split it
between all of the goods and services you'll need. Use
WeddingWire's budget tool
to help you stay organized and avoid going over budget (even though 74 percent of couples do!).
Who's Invited?
You don't have to have a complete and final guest list yet, but try to come up with an estimated guest count. This will be important when you start looking at wedding venues—you'll need to have an idea of how many guests your ideal venue will need to seat comfortably. When it comes to creating a guest list, start with your immediate family members and closest friends and work from there (get more tips on creating your guest list
here
). An
online guest list tool
can be super-helpful as well.
Set a Date
Your date isn't officially "set" until you actually book a venue, but it's a good idea to have some dates in mind as you begin your planning process. Consider the season and weather you're hoping for, holidays, national and local events, work and personal commitments (for you, your future spouse, and close loved ones), and the availability of your dream venue or vendors. Remember that the busiest time of year for weddings is May through October, and
booking outside these dates
can help you save some money. Also, ask yourself if you would consider getting married on a non-Saturday—that can help save some money as well. Pick a few dates that will work, and keep them in mind as you start touring venues and booking vendors.