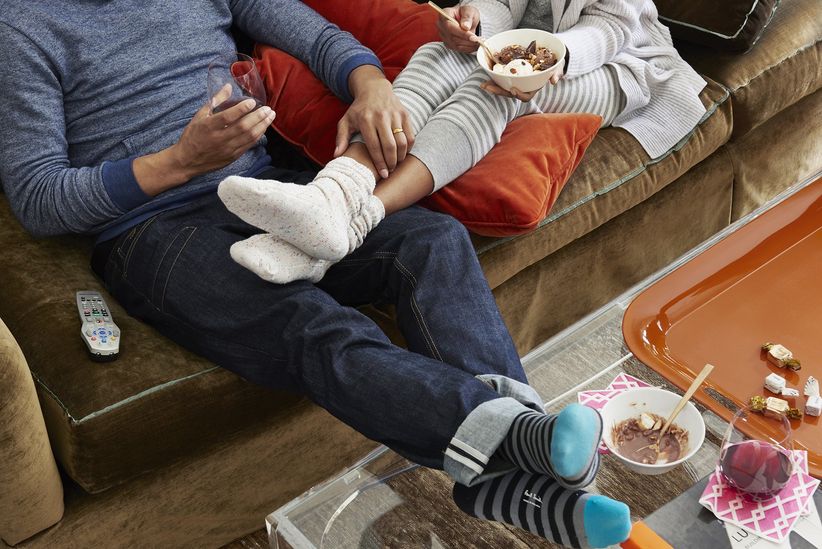 Photo: Bloomingdale's
There are many reasons why registering for wedding gifts is a good idea. Of course, it's great to pick out the exact gifts you'll receive for your wedding. Plus, when you register at Bloomingdale's, you'll also have access to many unique perks that make creating a wedding registry even more worth it!


Check out the many perks you'll have access to after setting up your Bloomingdale's wedding registry.
Savings
Of course, registering for wedding gifts will help you save money on outfitting your home (hello, your guests are buying everything for you!). And at Bloomingdale's you get to reap in even more savings! In fact, from the time you register until your wedding date, you'll receive 20 percent off women's dresses, men's suiting, jewelry, and intimates. Then, after your wedding date, you'll receive 10 percent off for six months when you purchase the remaining items from your registry. You can even pick one day to shop your registry in store for 20 percent off.
Personal Consultants
It can be easy to get overwhelmed if you've never registered for gifts before. Fortunately, Bloomingdale's has personal registry consultants who are there to hold your hand every step of the way (if you need it!). They can help you choose gifts, answer questions, and even assist guests in selecting what to purchase. Total win!
No-Fee Honeymoons
Stumped on planning your honeymoon? No worries! Bloomingdale's has a partnership with The Travel Siblings, who can help you coordinate—and save money on—the trip of a lifetime. They can help with destination weddings, too!
Helpful Online Tools
When you're choosing a retailer for your wedding registry, make sure that it has a good online presence—it makes the process so much easier for you and your guests. Bloomingdale's has fabulous online tools, including an
informative checklist
, a registry manager that helps you easily add gifts to your registry, and a thank-you manager (our favorite) so you can keep track of the gifts you've received (and send those thank-you notes out, stat!).
Personal Events
Your engagement is a time full of fun pre-wedding events, and Bloomingdale's can help you plan even more! For example, with your registry consultant's help, you can schedule a cosmetics spa event, lingerie party, and more—just for you and your wedding party. You will also have access to some really exciting in-store events, which make this special time even more fun!