When Is It Okay to Be a Bridezilla?
The last thing any bride wants to be called is "bridezilla," but there are certain instances when it's absolutely acceptable.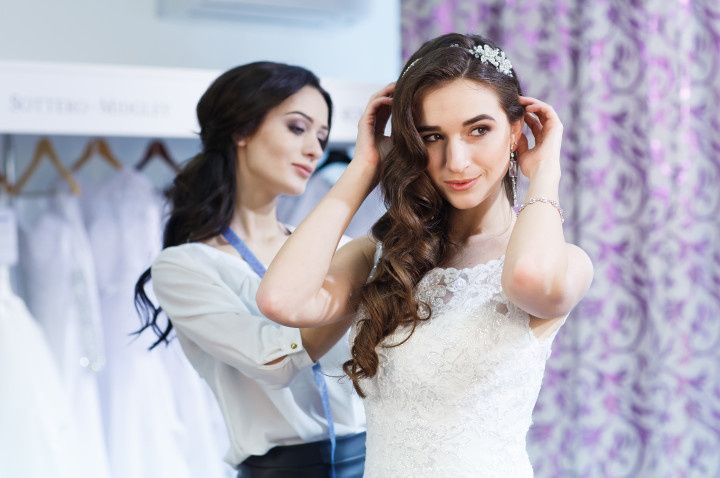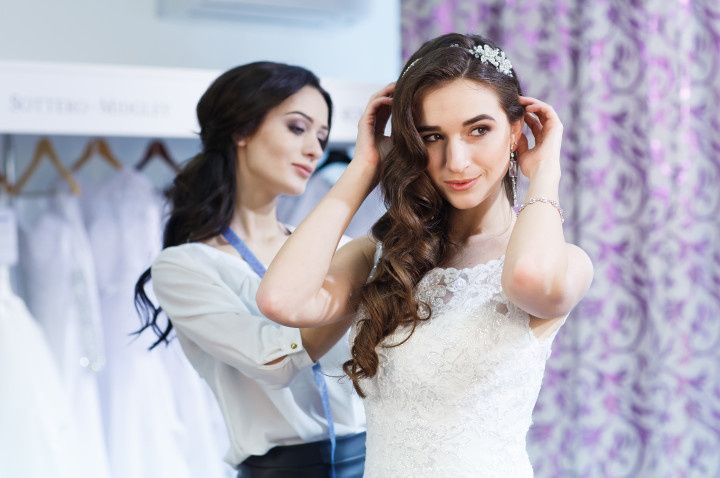 Stress is certainly no stranger to wedding planners. For most brides, this is the largest-scale event they've ever put together and many are doing the bulk of the work and the planning themselves. These reasons and more are likely the culprit behind the not-so-pleasant title given to brides who lose their cool under the heat (and microscope) of the pressure: bridezilla.
Though Danielle Rothweiler of Rothweiler Event Design in Verona, New Jersey, believes that the term "bridezilla" should only be reserved for brides who are completely irrational, demanding and straight-up mean, she also feels that many times bridezillas are created by the outside drama that surrounds a wedding (i.e. family and friends). "There have been times when my brides have misdirected their anger at me, and I knew it was because they were frustrated with their mom (usually) or something else," she says.
While you should try your best to keep your cool during the wedding-planning process, here are a few situations where it's pretty understandable to be bridezilla.
You're getting a replacement band or DJ.
When you selected the entertainment for your wedding, there was probably a specific entertainer or band that caught your eye. And if you put your deposit down to secure that band or that entertainer, you bet your money's worth you deserve nothing less. "Sometimes the salesperson will show the bride and groom one band in order to make the sale and then change then change bands during the process," warns Andrea Correale of Elegant Affairs in New York. "Anyone would flip their lid in this scenario, so it's best to put the band name on the contract and make sure they cannot legally change things up."
Guests are taking forever to RSVP.
This could turn any bride into a bridezilla and she is well within her rights, according to Danielle. "For whatever reason, people have a problem RSVPing on time, and sometimes guests can't even RSVP correctly!" she says. "A bride does not have time to chase guests down and it is rude to not send back the RSVP prior to the date it is needed by."
Alterations aren't done in time.
"It's horrible to say, but some bridal shops are notorious for this type of thing," warns Andrea, who's seen brides become very upset at the news that they have to wait longer for their tailor to complete certain alterations efficiently. For this reason, she urges brides to read reviews of local bridal salons and find a reputable person or company to handle their bridal alterations. Otherwise, expect a very angry bride and rightly so!
Important family and friends are MIA for photos.
On the day of the wedding, timing is super important. "One of the things that can throw that timing off are the people involved in pictures, like the wedding party and immediate family," says Danielle. "Typically, these people will all stay together so that the photographer can get through all of the photos that the couple has asked for; however, people have a tendency to show up late or even wander off, which delays the photos and causes the rest of the day to run late." If this happens, it's perfectly okay for the bride to put her foot down, even if it becomes a bit bridezilla-esque.
The food at the tasting is horrible.
"This is bound to upset a bride and her family who are hosting a reception for everyone who is important to them, especially since you typically book the venue first and have the tasting much later on," says Andrea. To prevent this situation from happening in the first place, she suggests doing the tasting before you book the caterer.
You realize there's a major event in town on your big day.
"Learning that there's a parade or marathon the day of your wedding and there are road closures close to your venue would make anyone stressed," says Andrea. She suggests checking in with your local town government to get the scoop on a few dates before you decide on one. 'If this happens and you're not prepared, guests will be late and stressed and the bride will be a mess," she adds.