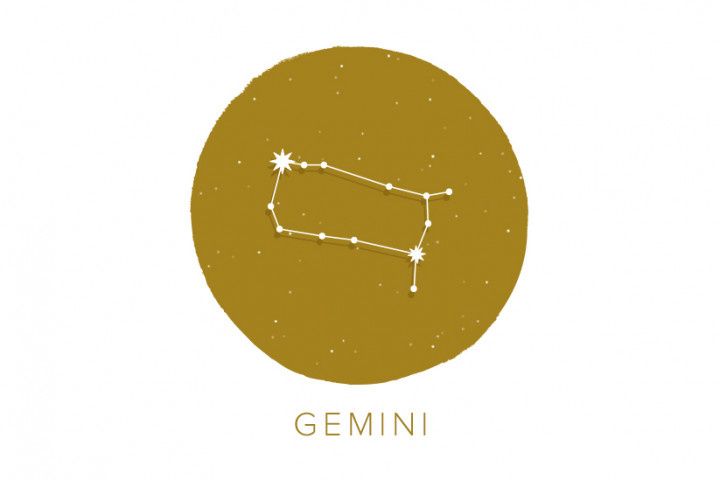 Your great strength and greatest challenge is your adaptability, Gemini, and wedding planning will be both exhilarating and frustrating for that reason. Your Gemini horoscope for your engagement will include making some decisions that might go against your desire to play both sides and appease the twins in your sign. However, there will be lots of opportunities for you to do just that with a unique blend of wedding details that only a true Gemini could pull off so beautifully.
Many of your best Gemini traits will come in major handy on your wedding planning journey. As the most effortless communicator of the Zodiac, thanks to your ruling planet Mercury, you'll be able to quickly and easily figure out how to negotiate the different priorities you, your partner and your families might have. On the other hand, the long haul isn't your speciality, so be prepared to get bored and flirt with the idea of giving up after a few months. Stay the course, Gemini! Call on those who know you best to remind you why you're doing this in the first place.
Here's your Gemini horoscope (May 21-June 20) for your upcoming wedding, from when you know you've found the best partner to where you should head for your honeymoon.
Knowing when you've found "the one" is the first step to marriage. Any partner who's able to successfully wrangle your dualistic personality and sometimes-scattered brain is a keeper for you. When you find your partner's help finally enables you to follow through with a big project — like purchasing a home — don't let them get away!
Your soon-to-be fiancé(e) already knows you've got words for every occasion. As the great communicator of the zodiac, your Gemini horoscope for getting engaged will definitely include a lengthy speech of your own, regardless of whether you're the one doing the proposing, or whether you're the one who just said yes.
You are not to be boxed in, Gemini. Your Gemini horoscope will dictate a conversation-starting engagement ring, like one with mixed metals and a twisted band. Not only does it speak to the various sides of your complicated personality, but it's interesting enough to keep you interested, which is no small feat.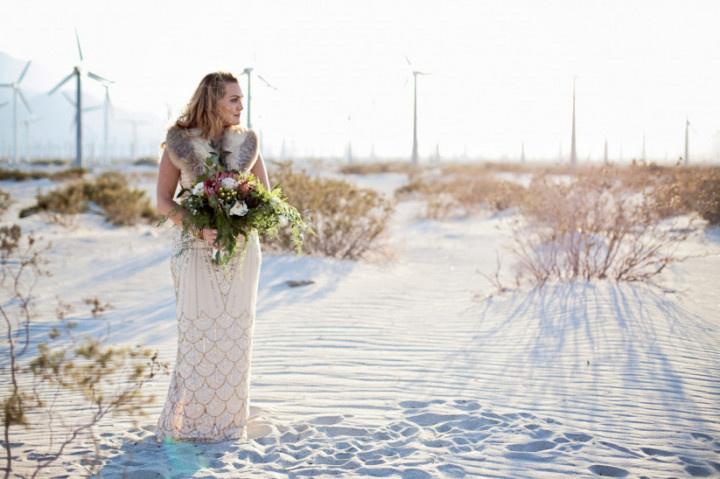 As an air sign, you're a free spirit who loves big ideas and questions the status quo. So, your Gemini horoscope will call for a bohemian-inspired wedding dress that mixes sophistication with a flowy — dare we say, airy — shape.
You want it all, Gemini, from the bohemian to the super-luxe, and your tireless energy works hard to achieve it all. For your wedding trend, you don't have to choose. Bohemian-glam gives carefree/all the cares vibes at once. Peak Gemini.
Your Gemini traits mean that you run equally warm and cool — headstrong and indecisive; ultra-communicative and introspective. Channel this with a wedding color palette that combines fiery magenta and calming blue.
Those born under the twin constellation live to explore every corner of the world, so you probably already know a few sentences in two, three or four languages. The Gemini twins were also the patron gods of travelers in Roman mythology, so your ideal venue is definitely an exotic, destination beach.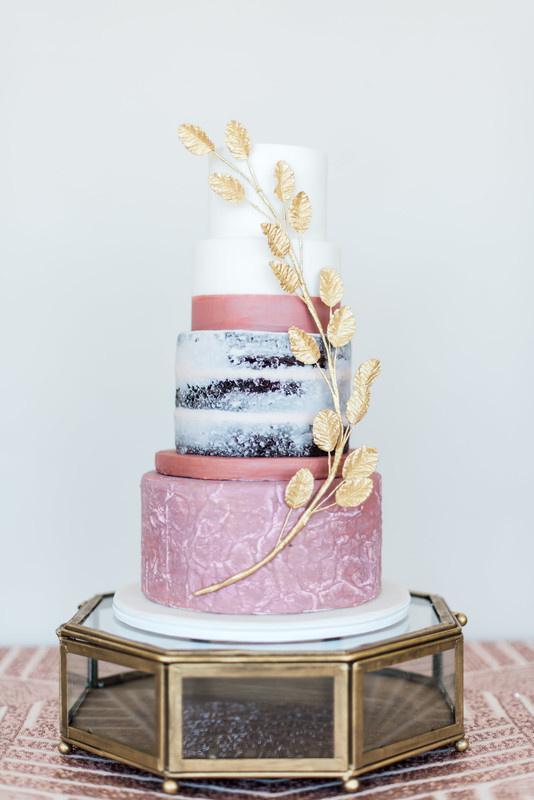 As a ball of contradictions, your Gemini wedding cake horoscope will call for a combination of design elements, like this multi-tiered, semi-naked frosting and fondant combo with sponge-painted accents. The gold branch accent is just extra enough to match your Gemini traits.
If you've been noticing a theme with your Gemini horoscope for your wedding planning journey, you know that your choices should combine the best of two worlds. A chic updo in the front with bohemian curls cascading down your back will make your twin sign feel uber-balanced.
If there's anything you're not, Gemini, it's stuffy. A refreshing wedding scent that recalls mossy wood with notes of vanilla and cedarwood will help you feel like yourself on your wedding day.
Try this: Kiehl's Aromatic Blends Fragrance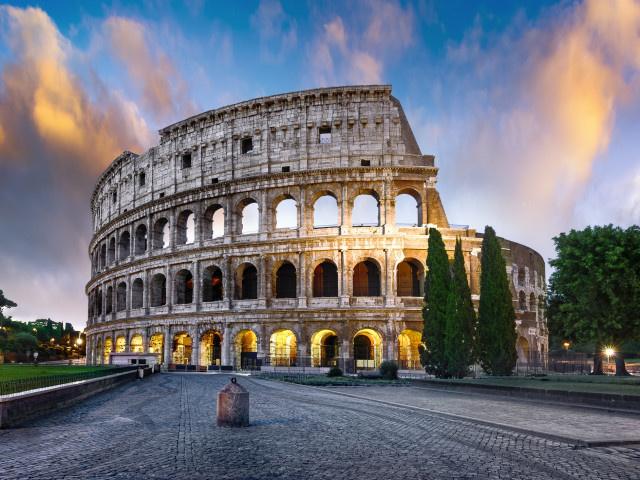 You're always searching for the root of things, Gemini, and a trip to Rome, where much of the modern world's culture was developed, will feel like a homecoming. This city is the perfect balance of intellectual history, beautiful architecture and carefree, delicious dining to make both twins feel satisfied.