7 Black-Owned Wedding Businesses That Are Setting Trends in Dallas
These Black-owned wedding businesses are shaping the Dallas wedding industry, while receiving raves from couples for their top-notch service.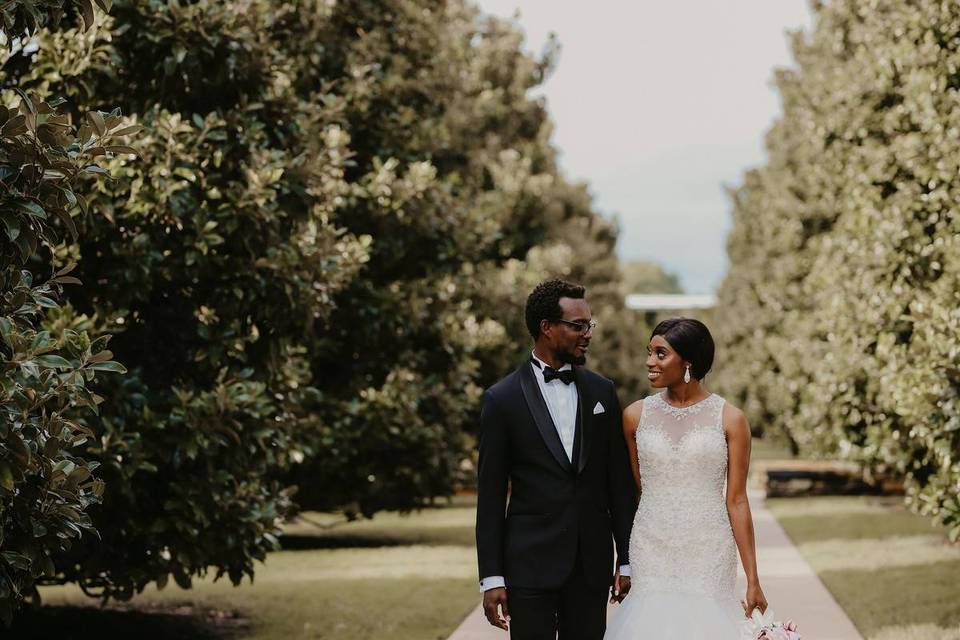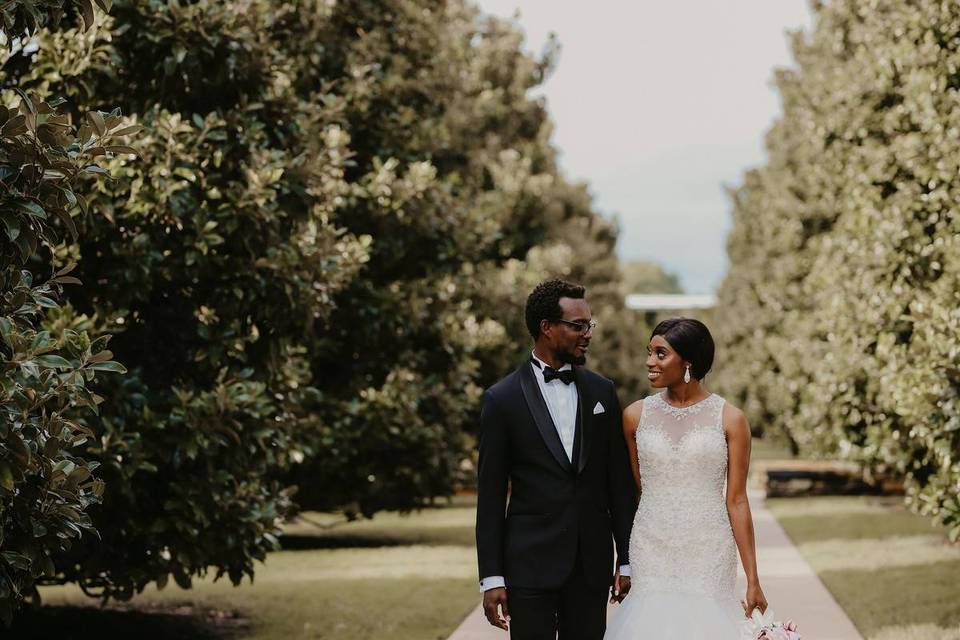 If you're getting married in the Dallas area, you're going to need a team of qualified professionals who will bring your wedding-day dreams to reality. Enter: these Black-owned businesses in the wedding industry who work in and around Dallas, Texas, and have received glowing reviews from past brides and grooms. This is of course just a small group of the many Black-owned wedding businesses in the Dallas area—check out the WeddingWire Vendor Directory's new Diversity filter to find Black-owned, Asian-owned, Hispanic or Latinx-owned, LGBTQ+-owned, Native American-owned, Veteran-owned and Woman-owned businesses in your area. Learn more about these amazing Black-owned wedding businesses in Dallas.
View this post on Instagram
If you want a wedding album that you won't ever want to put down, consider fan-favorite Teshorn Jackson Photography to capture your wedding day. Teshorn brings an artistic eye, infectious energy and incredible attention to detail to the table and knows how to work closely with couples to transform their vision of their perfect day into a reality through his lens. "When couples want something different that stands out they contact me," he says. "Their desire for creative, emotional and editorial-like images makes me the easy choice."
View this post on Instagram
This boutique planning company led by lead planners and designers Robyne Swink and Brittany McKinney, has outstanding reviews for their immaculate execution of countless weddings in the Dallas area. And it's easy to see why—it's all in their passion for bringing the vision of their brides and grooms to life. "Pretty little details and a good dance party make us squeal with happiness, but our obsession with wedding planning goes a little beyond that—we have a wholehearted mission to curate timeless, refined, and romantic events that leave a lasting impression and strive to produce events that tell your story," says Swink. "Whether you have daydreamed about your wedding since you were a child or have no idea where to begin, we would love the chance to help you create something special."
View this post on Instagram
This family-owned and operated wedding event venue may be a newcomer to the Dallas area, but they're quickly becoming one of the most notable, namely for their state-of-the-art facility and prime location just off I-35. It is easy to see what sets The Hamptons apart, from their class and sophistication to their dedicated staff and Instagram-worthy Grand Ballroom (clad with crystal chandeliers and marble flooring). The venue has officially opened with COVID guidelines and regulations and is currently accepting new dates.
View this post on Instagram
Not only does the work of imaginative duo Amber Knowles and Jay Jackson speak for itself, but their mission is one to be admired. With a focused lens on creating vibrant and beautiful images, they're incredibly passionate about storytelling. "From the natural expressions we catch to the vibrant tones we capture, your wedding images are a piece of family history that won't just show the details of the day, they will transport you back to how you felt in that moment," says Knowles. All couples welcome at this studio, which prides itself on capturing diverse couples from all different backgrounds and bringing their unique and very special day to life through pictures that will be treasured for decades to come.
View this post on Instagram
You want to feel like yourself on your wedding day—only enhanced in the best way possible. That's what Melisa Jean-Charles, owner of Melisa J. Beauty Makeup and Hair aims to do with each of her brides. She customizes every single look to meet the very specific needs of her clients so that they not only look their very best on their wedding day, but feel their very best, too. You can see from her Instagram that she creates very classic and timeless makeup and hair styles on her brides. While she says she didn't plan on specializing in weddings, it's safe to say it is most definitely her calling.
View this post on Instagram
Weddings in 2020 and 2021 look a little different than weddings past, and that's something Jewel Odeyemi, owner of Touch of Jewel Events and Designs, understands fully. After all, she specializes in all sorts of weddings, including destination weddings and intimate elopements. She and her team of skilled planners and designers thrive on creating lavish celebrations that fully capture our client's vision and style. "We have built a reputation for delivering luxurious weddings tailor-made to each couple's unique needs and dreams, no matter the scale or scope while providing the highest level of customer service," she says. "We offer an elite wedding planning experience for couples who want a white glove concierge approach to their special day and partner with an incredible and the top team of wedding architects in the events industry to ensure that no stone goes unturned in the experience we provide to our clients and their guests."
View this post on Instagram
It's easy to see that there's a serious spark behind what Misha Wynn, owner and lead photographer at Lavishly Lux Studio, and her team do. It is their honor to capture what they consider to be the purest art form there is: true love. "We specialize in capturing unique love stories elegantly while capturing beautiful candid and spontaneous moments and are deeply inspired by the expression of true love—totally unscripted and unposed," she says. They take a photojournalism approach to their work, which ensures that the story of your wedding day unfolds as you flip through the pages of our wedding album. "We take the realism and candid nature of photojournalism and infuse it with beauty, romance, and grace."