If You Cut Yourself Shaving on the Wedding Day, Do This
While a morning-of scrape or even a cut is certainly not inevitable, here's what you should do just in case your nerves cause a pre-wedding shaving accident.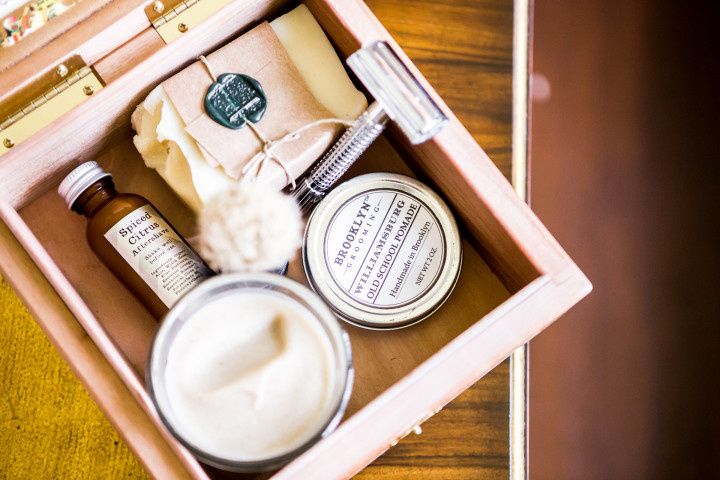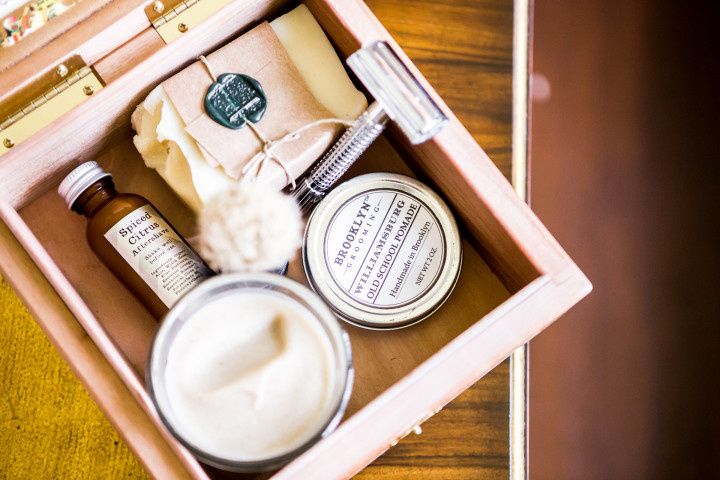 Photo: Alena Bakutis Photography
It may seem like a groom's pre-wedding prep is quite a bit easier than a bride's. A groom likely won't be spending hours upon hours getting his hair and makeup done and most often isn't wearing all-white, which means he's way less likely to stain his wedding-day ensemble (though, sipping all beverages through a straw is still a great idea!). However, there is one essential morning-of activity where a groom should practice some serious damage control: shaving. "Grooms likely cut themselves slightly more than normal the night before or the day of their wedding due to nerves or trying to get a perfect shave and making more passes than normal," warns Paul Koutras, owner of Primitive Outpost, a company that sells men's grooming gear.
Here's what you should do in case you cut yourself shaving on the morning of your wedding.
Before you shave: Make sure you're not wearing your wedding attire.
This may seem like a no-brainer, but be sure to shave before getting dressed for the day. Even if you're a pro with a razor, it's not worth the risk—you probably don't have a backup suit or tux handy. Blood does not make the best accessory for your wedding-day tux, so shave shirtless or in an old t-shirt—or for the safest option, shave the night before your wedding (if you're comfortable with a teeny bit of stubble on your big day).
If a cut occurs, first flush the area with cold water.
Most quality razors are pretty sharp, so even a tiny nick can cause more blood than you'd expect. Your first plan of action if you cut yourself on the big day is to immediately get some cold water on the wound. Koutras says that this helps tighten and close the pores up and restrict the blood flow. Ice is also helpful (send one of your groomsmen running for the ice machine, stat!).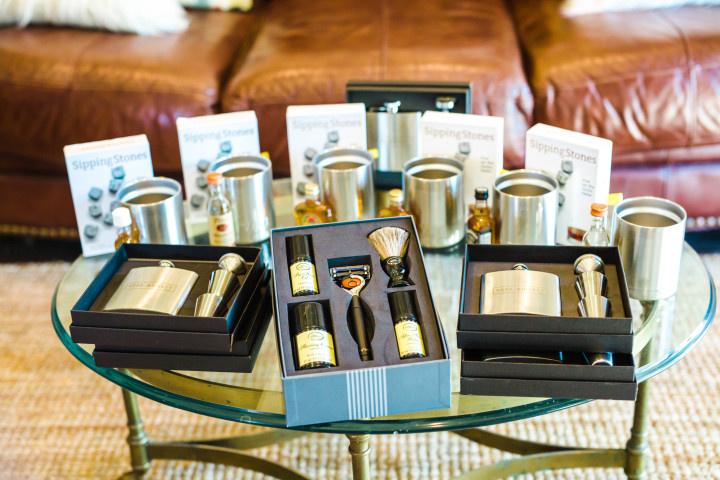 Photo: Helo Photography
Blot the area gently.
Koutras explains that, after cooling down the area with water or ice, it's a smart idea to carefully blot the shaving wound to slow the bleeding and help clot the area. "The toilet paper trick doesn't heal the nick, but will help control the blood and clot the wound," he says. "While you are slowing the bleeding, you can apply ice to prevent any potential swelling, but mainly to keep the skin contracted so it can clot easier."
Apply a waxy balm.
Once the blood is under control, Koutras suggests applying a beeswax lip balm or beard balm if you have it. This will help with the clotting process. "Getting an even scab with minimal blood and color is important," he says. Keep the balm on for as long as possible—the longer the better, he adds, though whatever timeline you're working with will do (you don't want to head to the altar with a shiny cheek or chin!). When you do remove the balm, try not to use a lot of pressure. "You should gently blot and not wipe the excess balm away, he says. "Then let it air dry at least a half an hour."
If needed, add a little makeup.
"This is where makeup experience comes into play," says Koutras. "You've minimized the damage, but you do still have a blemish." If your cut is particularly obvious, he suggests asking around for a blemish concealer—perhaps one of your groomsmen can text one of the bridesmaids or enlist the wedding's professional makeup artist to help out. Of course this requires a subtle touch so it matches and blends perfectly. "Definitely enlist the aid of your local makeup guru," he says. "Boom, the groom looks great again with an expertly concealed shaving cut."