The Ultimate Pre-Wedding Grooming Timeline for Guys
Grooms need some pre-wedding self care, too! Here's a pre-wedding grooming timeline to help guys look their best on the big day.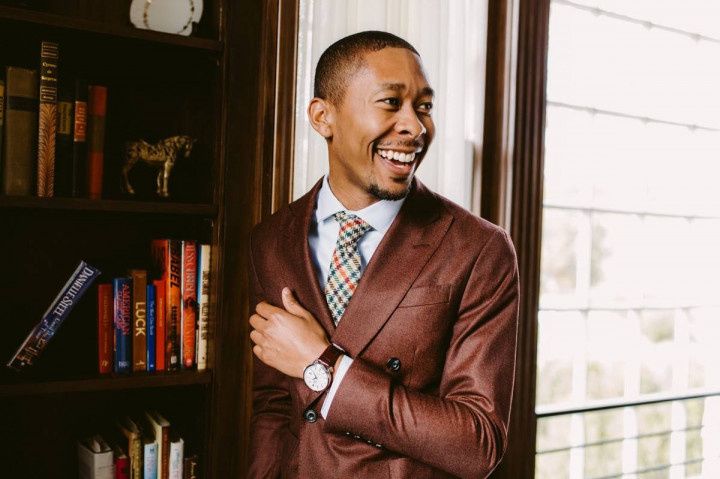 Hey grooms—you know how you can't wait to see your stunning partner on your wedding day? Well, guess what? They're totally stoked to see you looking your best, too! That's right, wedding grooming is essential to get you into top form for the big day. But how do you get there? Stick to a pre-wedding grooming schedule for the months leading up to your big day. It'll help you get all those appointments in without trying to cram at the eleventh hour. And we're here for you with a schedule that works!
Sure, you might be able to get away with just a quick shave and a haircut on the morning of your wedding day, but hear us out: this pre-wedding grooming schedule will have you looking—and feeling!—your absolute best as you exchange vows with the love of your life.
3 Months Before: Workout and Facial
Whether you're hoping to drop a few pounds or simply tone up and feel energized before the main event, don't wait until the last minute to set a workout routine. Not only will you fail to see much change, but you run the risk of limping around like the Tin Man on your wedding day if you start a dramatic workout routine too late. For best results that'll last, we recommend starting a reasonable, healthy workout routine at least three months before the wedding. After all, numerous studies show that it takes an average of 66 days for a habit to stick, give or take.
Facials are another pre-wedding grooming to-do you'll want to tackle far in advance. Why? Because while facials can give you an amazing glow, you want to ensure your skin doesn't have an allergic reaction. Once you find a facial routine you're comfortable with, and you're getting them on the regs, it's okay to schedule one for the week of your wedding. And don't forget to keep up your skincare routine between appointments!
1 Month Before: Teeth Whitening
You'll likely be front and center in hundreds of photos on your big day, so make sure those pearly whites are camera ready! There are a number of different at-home whitening systems you can try, or you can visit your dentist for a professional whitening. Either way, you'll want to give yourself some time to see results. Start working on your smile about a month before the wedding.
2 Weeks Before: Massage
When the big day is only a few weeks away, you'll probably feel pulled in a dozen different directions. Last-minute wedding planning, lots of appointments to finalize all those minute details, and of course, trying to wrap everything up at work before the honeymoon can have those muscles feeling pretty tense. That's why this is a great time to take an hour or two to yourself and get a full-body massage. It'll have you back in the game and feeling your best in no time!
1 Week Before: Manicure
Even if you've never had a manicure in your life, there's no time like the present for this pre-wedding grooming task. Why? Your hands will be photographed more on your wedding day than any other day in your life. You don't want that gold band displayed next to ragged nails and overgrown cuticles! Still not into it? No worries, simply clip and file your own nails and apply some lotion or coconut oil on your hands and nails for soft skin that looks healthy and supple. Then, gently push any visible cuticles back for a clean look.
1 Day Before: Haircut
if you're the type who always goes for the same haircut, and you'll have access to your regular barber, it's safe to wait until the day before your wedding to get a haircut. Heading out of town for your wedding? Get a trim the day before you leave instead of visiting a brand-new barber. Just avoid debuting a new 'do right before your wedding; it's best to get started several months in advance if you'll be experimenting with new styles.
Wedding Day: Shave
When the big day finally arrives, treat yourself (and your wedding party!) to a professional shave complete with warm towel service. It'll feel amazing, and you'll leave feeling fresh and looking dashing as you prepare to start your married life (and a professional won't leave nicks or cuts!).