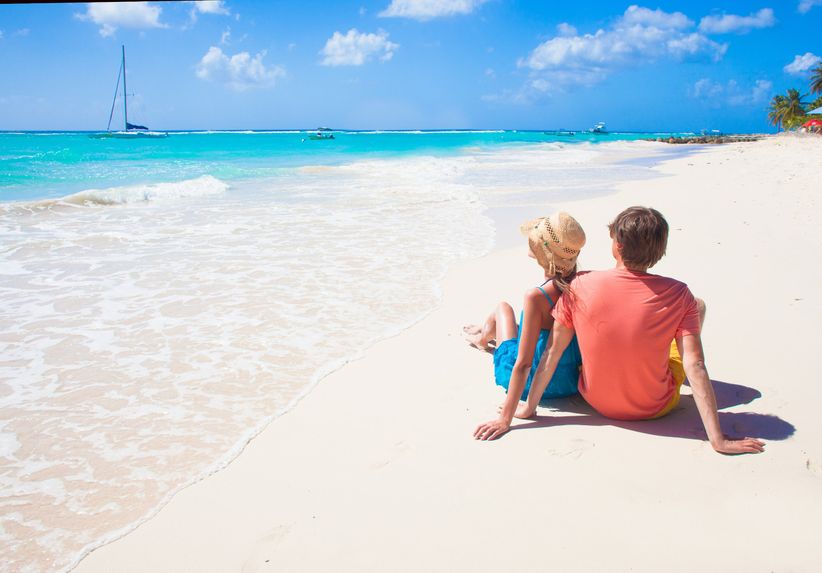 Depending on which state you call home, January might bring some of the coldest temperatures of the year, making the desire to plan your honeymoon escape that much more alluring. For those newlyweds who are celebrating the start of their marriage during the first month of the year, it's essential to pick one of the best honeymoon destinations in January, a place that offers the warmth and relaxation you crave, while also providing the privacy your relationship needs.
Get inspired by the best honeymoon destinations in January.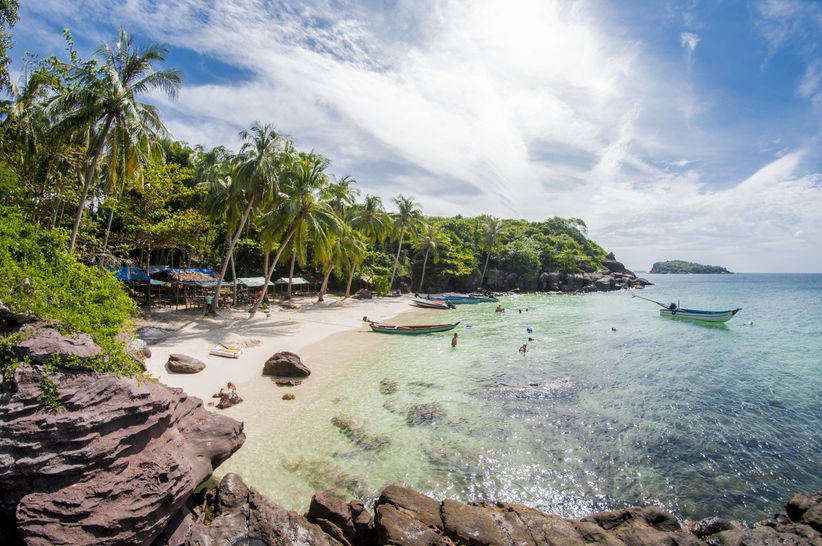 Phu Quoc, Vietnam
While it might be more than a hop and skip away, Vietnam offers some of the most breathtaking sunsets and beach views, coupled with budget-friendly cultural immersions that make it one of the best honeymoon destinations in January. Leave those work deadlines at home and set sail to Phu Quoc, a Vietnamese island that's off the coast of Cambodia in the Gulf of Thailand. Thanks to its location, more than half of this oasis is part of the mountainous tropical jungle of Phu Quoc National Park, making it both Instagram-worthy and full of adventuring opportunities. When you're not lounging seaside, head to Duong Dong to browse hand-in-hand through night markets.
Where to stay: Fusion Resort Phu Quoc
Of all the stressors leading up to your big day, your honeymoon shouldn't be one of them. That's why an all-inclusive find like Fusion Resort comes recommended. Especially during January, where the weather is still warm but crowds are less dense through March, a private villa is just what you both need. Here, use their 'breakfast anytime, anywhere' option where you can enjoy your mimosas in your bed, on your balcony, on the beach, or wherever you'd like.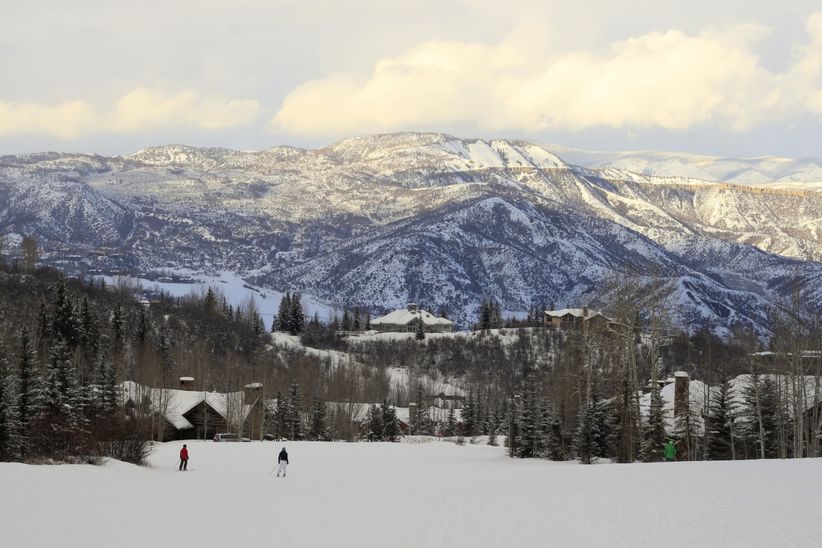 Snowmass, Colorado
Getting hitched in January because the only thing you love more than one another is snow? Okay, you might not want to admit that in your vows, but fulfill your shared passion for the slopes by booking a honeymoon in the Western U.S., specifically in the Aspen region of Colorado. In addition to exploring the quintessential downtown that flickers romance like a fireplace, you have plenty of opportunities to demonstrate your skiing skills with a trip to nearby Snowmass. With more than 80 miles of slope accessibility, you'll definitely work up an appetite for hot chocolate since you'll be busy all day, and ahem, all night. Want to capture a smooch selfie on the chairlift? You better, since no one will blame you for soaking up those newlywed vibes and spamming Facebook with the cheesiness.
Where to stay: Viceroy Snowmass
There are countless resorts in this part of the United States to pick from, but for the ambiance you want after the madness leading up to your wedding, opt for the Colorado Romance package at this beloved getaway. When you touchdown in this snowkissed town, you'll be greeted with a bottle of Veuve Cliquot champagne, a gourmet cheese platter, an aromatherapy bath gift box, and a luxury one-bedroom suite. Even for snowbirds like yourselves, you might be tempted to spend a full day indoors since your oasis-for-two has a fireplace, soaking tub, balcony and a daily breakfast in bed.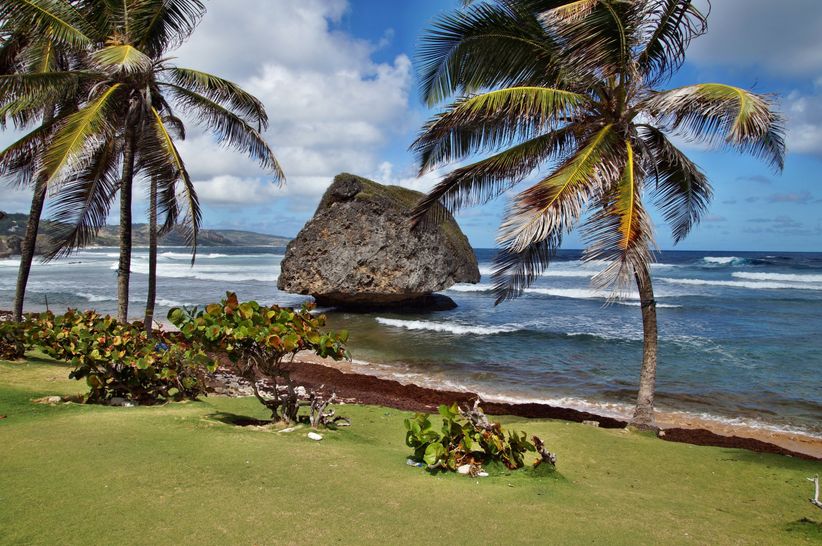 Barbados, Caribbean
For a mid-winter getaway that's not quite so far away, add a honeymoon in Barbods to your radar. Specifically? St. Peter's Beach, a sliver in the Caribbean that's known for a zen lifestyle and plenty of fresh seafood and luxury resorts. For the nautical couple, this destination is one-of-a-kind, since its location on the northwest coast in the Barbados Riviera offers access to the lustful Six Men's Beach. Disconnecting from your iPhone, your tablet, your work email and all of the other technological connections that pull you away from your partner will be a breeze here with ombre shades of blue water and white sand as far as you can see. It's certainly one of the best honeymoon destinations in January.
Where to stay: Port Ferdinand
What you'll love the most about this resort is the attention to detail. After all, since you only get married once, you want to feel extra special when you're celebrating that new left-handed piece of jewelry. Here, you have your pick of amenities - from a renowned spa and several on-site restaurants to hands-on guest services and easy access to water sports. To top it off? Go ahead and let them book an evening of swimming with turtles, wake surfing or taking the resort's speed boat out for a sunset joy ride.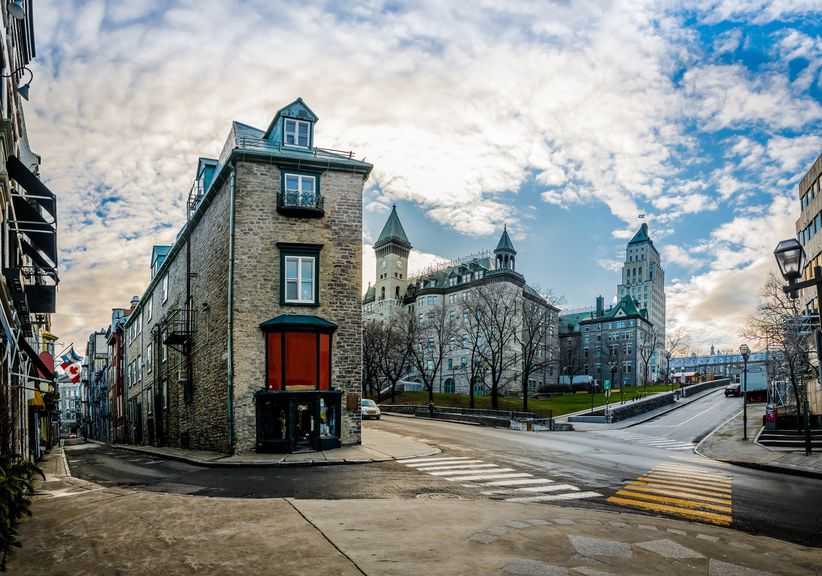 Quebec City, Canada
For wanderlusting couples who built their relationships by exploring the world together, finding a spot for your honeymoon might be that much harder. How come? Well, you've been everywhere already. If you're seeking the magic of the winter season paired with the ultra-romance that is Paris, head north for your newly-married vacation where stone buildings, narrow, cobblestone streets, bistros and views of the Saint Lawrence River define Quebec City. In addition to getting lost amongst the lights and the aromas of cafes and fireplaces on nearly every corner, you can also practice your language skills, since the majority of the dwellers speak French. And for history lovers, it's long story dating back to 1608 will provide plenty of conversation fodder over ales.
Where to stay: Auberge Saint-Antoine
January is prime time to stay at this unique resort that doubles as a world heritage site in the oldest province, flock to Auberge Saint-Antoine in January for off-season rates. After a day of exploring the Place D'Youville skating rink (with love songs playing, of course), the D'Orleans vineyards or the Montmorency waterfalls, unwind with cookies and hot chocolate at the hotel. The charm doesn't stop there though: you can also book private cooking lessons with the onsite pastry chef, savor a couple's massage or reserve the hotel's screening room for a private viewing of a romantic film with popcorn or dinner.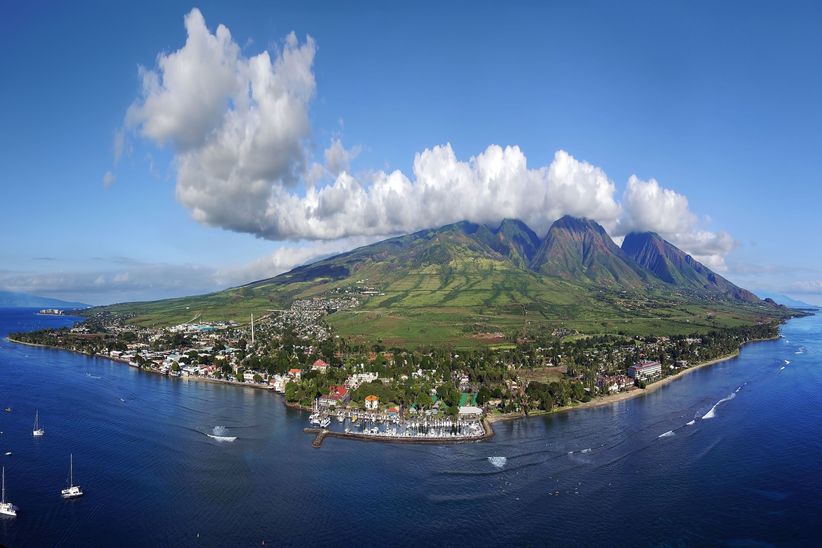 Maui, Hawaii
For some of the most incredible weather of the year, a Hawaii honeymoon will have you both strumming a happy ukulele tune—it's one of the best honeymoon destinations in January. Throughout the islands, you'll see fresh blooms of tropical flowers and trees, all with average temperatures during the day around 80, all the way to a breezy 60 at sunset. While you might expect some showers — as with any region that features jungles, volcanoes and other natural wonders — the beauty of this no-passport-required destination will outshine any storm. Technically not off-season but not a time when crowds cluster, you can experience better dining experience, fewer flight delays and more affordable pricing for a honeymoon in Maui during this time of year, too.
Where to stay: Andaz Maui, at Wailea Resort
A honeymoon journey to Hawaii definitely requires at least 10 days of PTO, since each island hop offers something different. When you spend a few nights in Maui, take the opportunity to immerse yourself into the culture of the region by staying at Andaz Maui. Here, you can book a personalized omakase spa blending session that combines your two lives together through zen, take a hula dancing or ukulele lesson or venture through the 'Road to Hana' via a guided excursion on a luxury SVU. If your savings plan allows it, upgrade to a residential-style villa, which comes with soaking tubs with ocean views, private outdoor jacuzzis and lanais, as well as a personal concierge to ensure your newlywed souls are happy as… well, clams!