The 7 Hottest Honeymoon Destinations for 2022
Ready to take the adventure of a lifetime? Check out the best honeymoon destinations 2022 couples will love.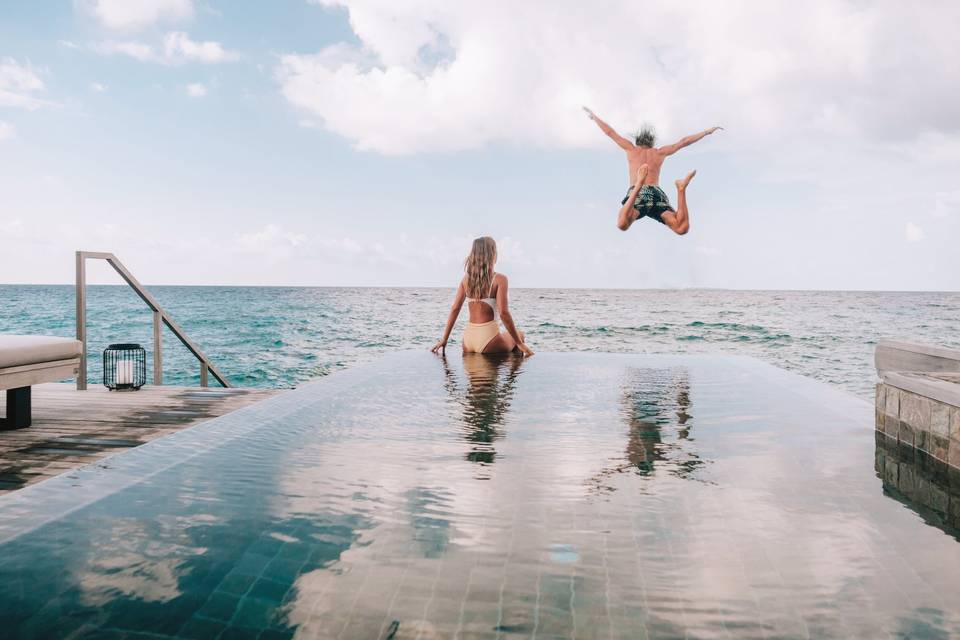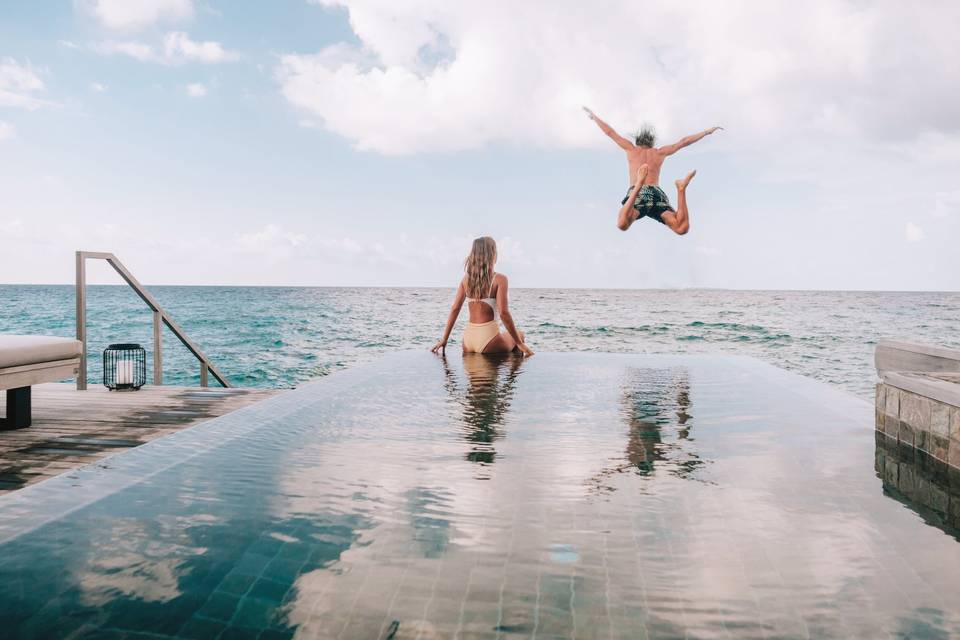 It's been a tumultuous two years for travel, but the good news is that 2022 is shaping up to be one of the biggest years for trips—both domestic and international. This is especially true for the honeymooning set, as countless couples had to postpone their honeymoon due to the pandemic along with a number of couples who've been waiting to begin their planning altogether until travel restrictions were in the rear-view window.
While there are still plenty of destinations that are off-limits due to surges in infection rates, there are also a bevy of hotspot honeymoon destinations that are open for travel. "For some destinations, proof of vaccination is required and for other places it may just be tests taken within a certain amount of time before arrival," explains Stephanie Goldberg-Glazer, owner of full-service travel agency, Live Well, Travel Often. "It is best to check and recheck the requirements several times before traveling, as the rules change all the time."
Plenty of top honeymoon destinations have stayed the same through the decades, while other once-not-coveted locations have become trendy through the years—especially in light of the pandemic. "The Amalfi Coast, the Greek islands, Tahiti, Hawaii, the Maldives, and all-inclusive resorts in the Caribbean are steadfast in honeymoon requests—and I doubt that will ever change," says Jennifer Jacob, CEO and founder of Explorateur Travel, LLC. "When it comes to the biggest change in our planning, it is that we incorporate more private tours rather than group outings.
Whether you're in the midst of planning your upcoming trip, here are the honeymoon destinations for 2022 that travel agents say are most in demand.
Italy
Honeymooning in the romantic, tale-as-old-as-time country of Italy never goes out of style. It's as popular as ever, but travel agents are noticing that visitors to this honeymoon destination in 2022 are doing things differently. First and foremost, they're choosing to travel during off months (April, May, September, October) to avoid large crowds and sky-high prices. "Food and wine are the cornerstone of any good Italian trip, which are also insights into the local culture," shares Jennifer Polito Waigand, of Travel Reimagined, an independent affiliate of McCabe World Travel. One of her favorite properties in Tuscany is Il Borro, a 12th century medieval village that was purchased by the Ferragamo family in the 90s and restored to be both a hotel and a working farm and artisan village. "This getaway is very popular with the locals who like to come for weekends," she says. "Here guests can do everything from cooking classes, wine tasting, walking trails, view special art collections and wellness experiences."
For first timers and people who want more city experiences, Rome, Florence, Venice are always popular destinations. Goldberg Glazer recommends checking out the gorgeous Rocco Forte de la Ville in Rome, The Place, a stunning boutique property in the heart of Florence, and the Bauer Palazzo on the Grand Canal in Venice. For those that have been to Italy before, she recommends more vacation-centric Italian spots like the Amalfi Coast and Capri. "Here, we have done several trips where clients will stay in Sorrento or Positano for a few days—either the Grand Hotel Excelsior Vittoria in Sorrento or La Sirenuse in Positano—followed by a few nights in Capri at Tiberio Palace.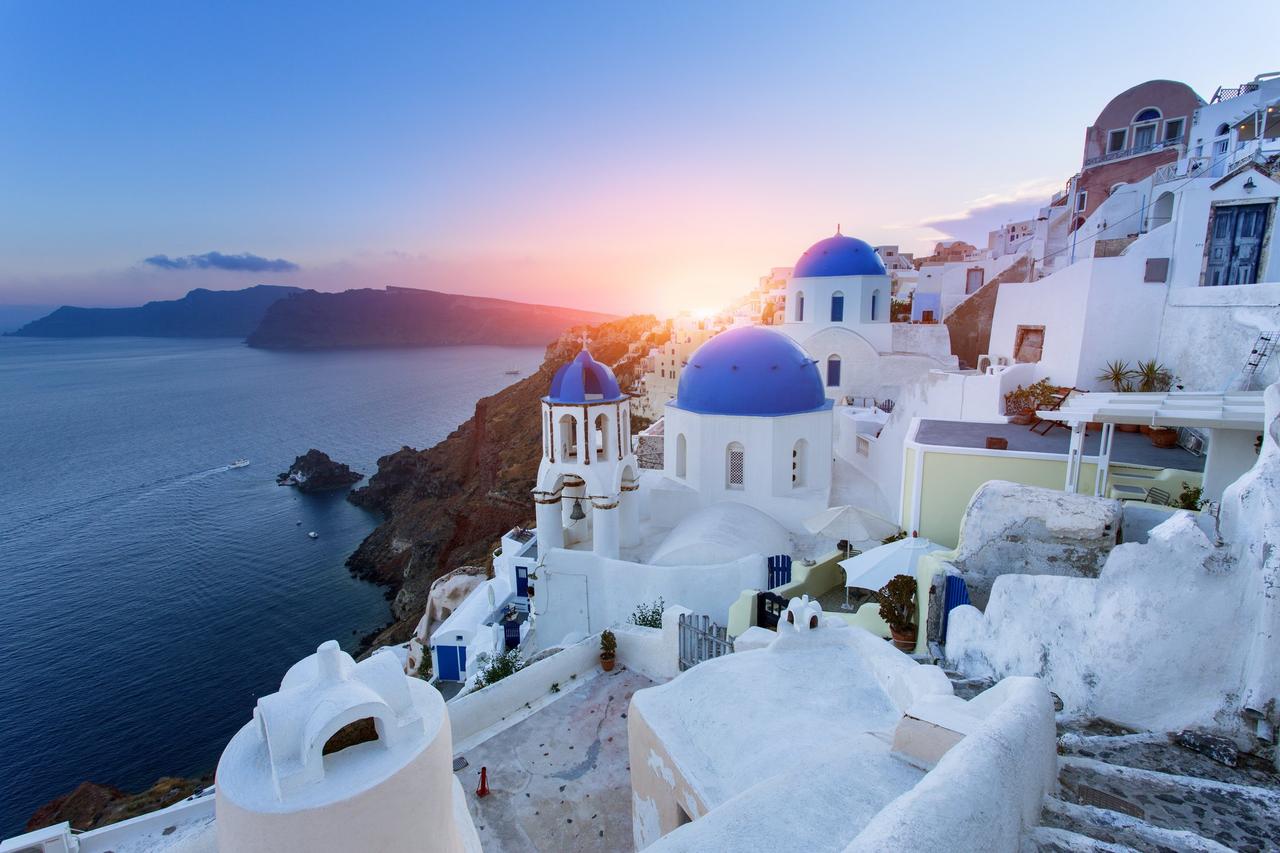 Greece
Greece is the number-one request for 2022 honeymooners by a long shot, according to Jacob. In fact, she notes that 2021 sales for Greece were quadruple those of 2020. "Since Greece did have more lenient travel rules throughout 2021, they created a lot of buzz for tourism," she says. "Many Instagram feeds were flooded with images of the Santorini caldera, creating a sense of wanderlust for those back at home." With so many islands to choose from, each with their own set of stunning beaches, Michelin-star restaurants and vibrant social scenes, it's hard to go wrong with a honeymoon to Greece.
For those looking for a more upbeat and party-centric experience, consider the island of Mykonos. For those looking for a more relaxing stay, consider Santorini. Gorgeous beaches are definite at any of the Greek islands. Some favorite hotels shared by Allison Kobasky, co-owner of Over The Moon Vacations, a luxury honeymoon planning company include Myconian Ambassador and Myconian Villa in Mykonos and in Andronis Boutique Hotel in Santorini.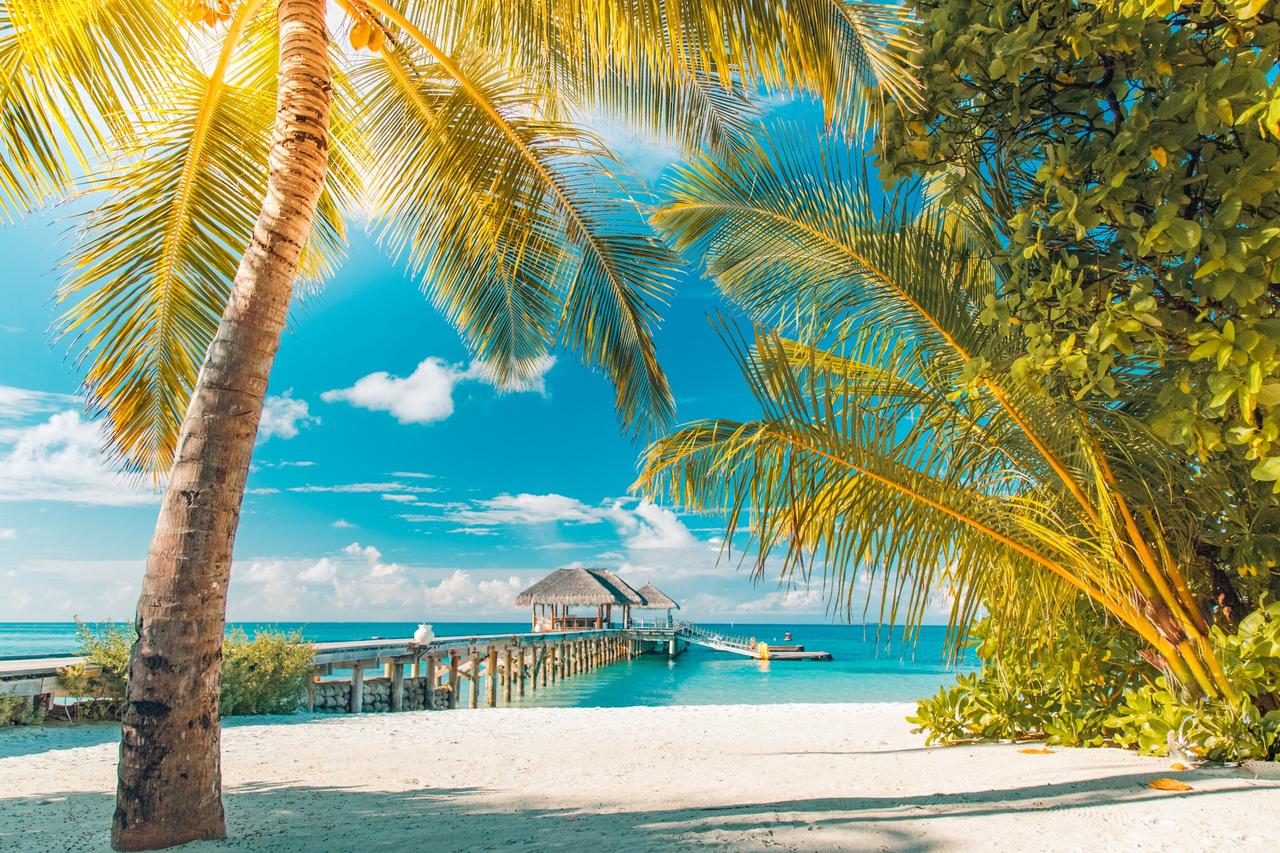 Maldives
You can't beat the guarantee of pristine, sandy beach-clad oceans coupled with luxury overwater bungalows and stunning scenery. That's just a glimpse of what you can expect from a honeymoon in the Maldives, an island chain off the coast of southwest India in the Laccadive Sea. "A trip to the Maldives is ideal for those looking for a laid back honeymoon experience—taking in a gorgeous sunset from the porch of your private villa kind of trip," says Teresa Belcher, travel agent and founder of Honeymoon Islands, Inc. "From a private fishing trip on a traditional dhoni to world renowned scuba diving to a sunset sail, your honeymoon planner can create a custom itinerary that matches your interests." For those wanting to rejuvenate, Belcher says the Maldives is the place to go. She recommends staying at the Four Seasons Resort Maldives at Landaa Giraavaru.
Hillary Katz, Luxury Travel Planner, Over the Moon Vacations, an affiliate of SmartFlyer loves the Six Senses & Soneva properties which give clients a no-shoes, barefoot, and eco-luxury experience, or One&Only Reethi Rah for modern luxury vibes. "These trips involve sun, sand and (many) drinks in hand! Some cool experiences include private boat tours, private beach dinners and more," she adds.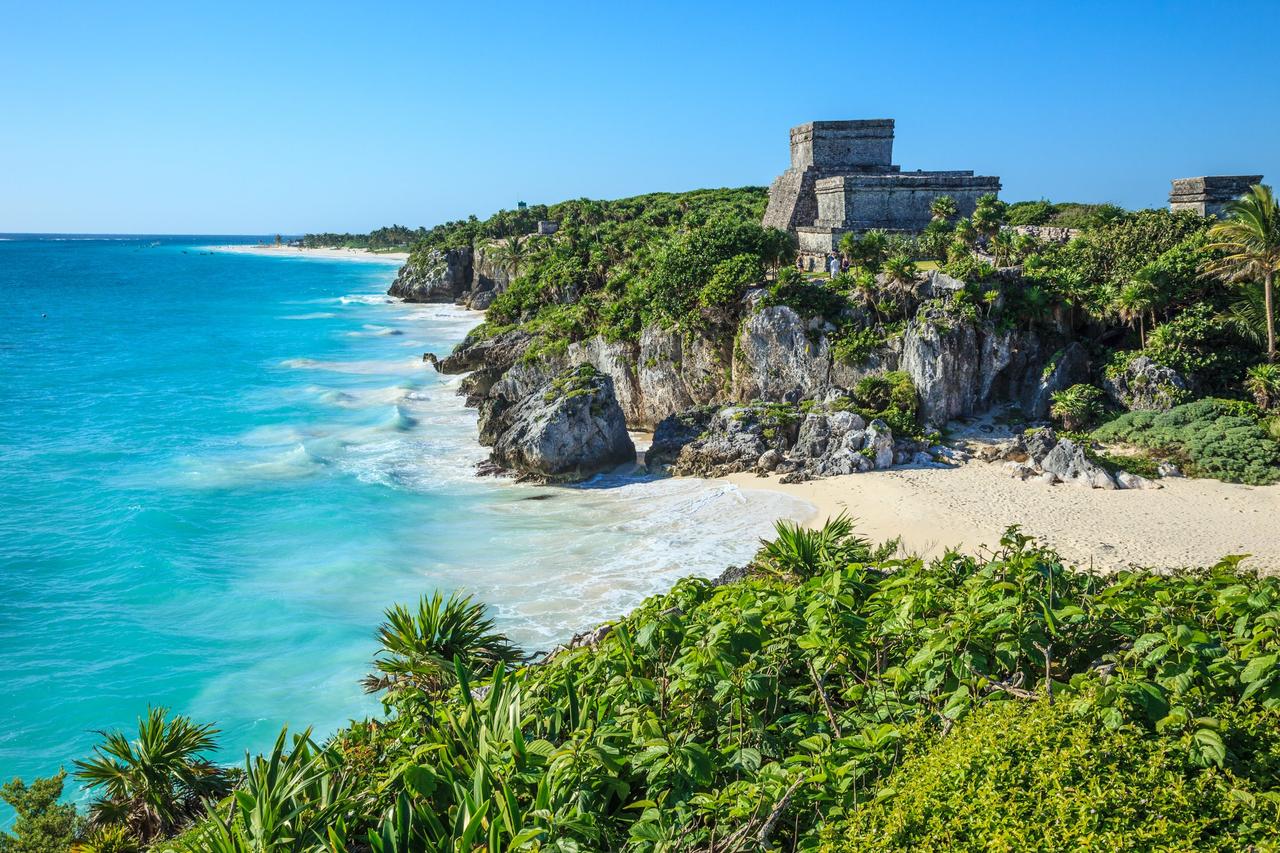 Tulum
With an easy flight from most areas of the U.S., Tulum continues to be a popular destination for honeymooners. Crystal-clear beaches, soft, white sand, tropical cocktails, underwater snorkeling and infinity pools are just some of the hallmarks that honeymooners can expect from a trip to Tulum. Popular honeymoon hotels include Be Tulum Hotel, which features quite the spa experience with a Yaän Healing Sanctuary, La Valise Tulum, which is quaint and small but offers a saltwater infinity pool, and Azulik, where you can immerse yourself in a true tropical experience in one of 48 villas (no electricity or air-conditioning though!). It's worth noting, however, that the U.S. requires that all travelers coming back into the country from Mexico provide proof of a negative COVID test taken within 24 hours of departure.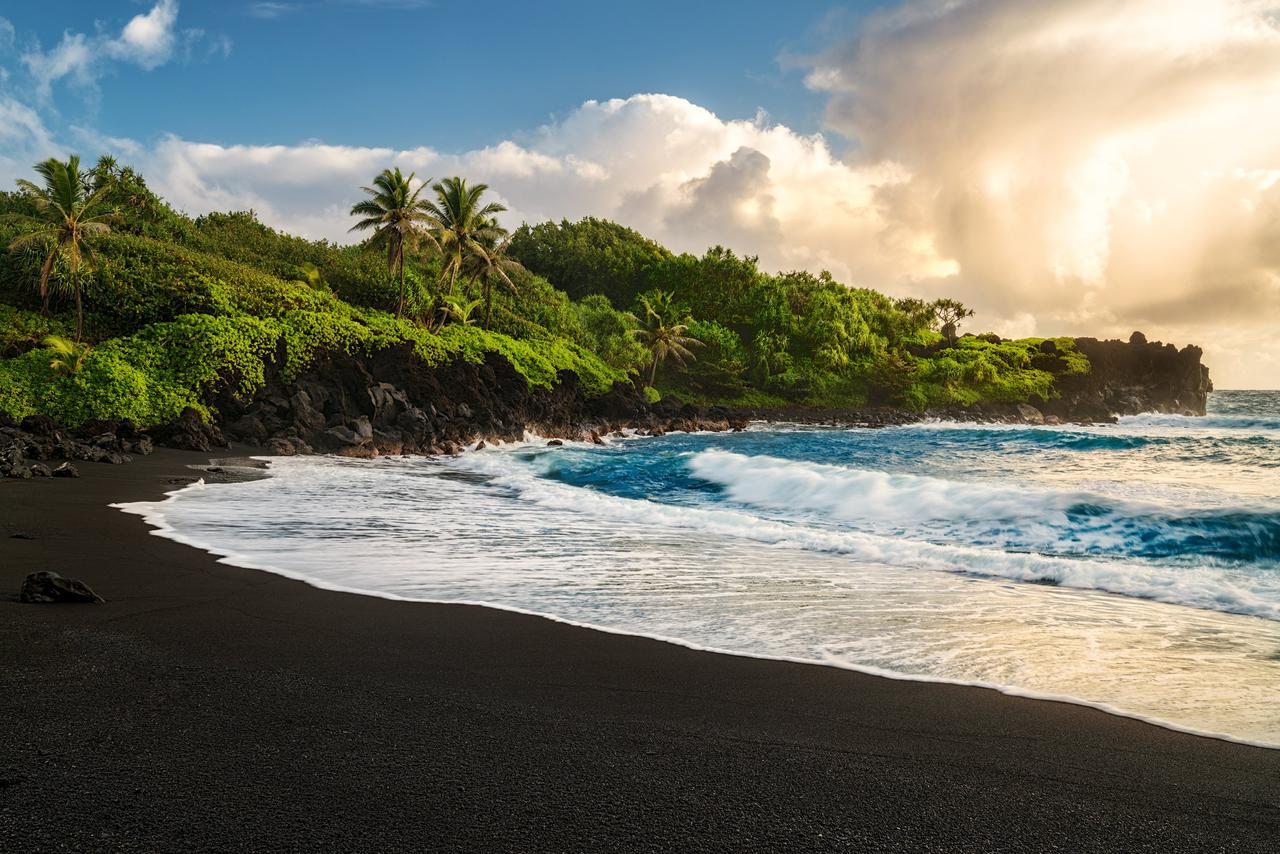 Hawaii
Another retro classic that never seems to go out of style, couples are still flocking to the Hawaiian islands (just like their parents did!). "It is such a beautiful destination in the U.S. a lot of couples find comfort during the uncertainty of COVID to travel within the states," says Katz. "Hawaii is an incredible option for adventure, hiking, snorkeling and ultimate relaxation."

With so much to see and so many different islands to travel to, Goldberg-Glazer likes to make this a multi-stop trip. "Depending on how long the couple has that might be two or three islands," she says. "A couple may start at the Ritz-Carlton Maui and then head to the quiet of the Big Island, and the Fairmont Orchid." While in Maui, she recommends enjoying a helicopter tour of the island and a sunset sail, or a sunrise trip to Haleakala. "On the Big Island, visit Volcanoes National Park, enjoy star gazing, or even zip lining," she adds.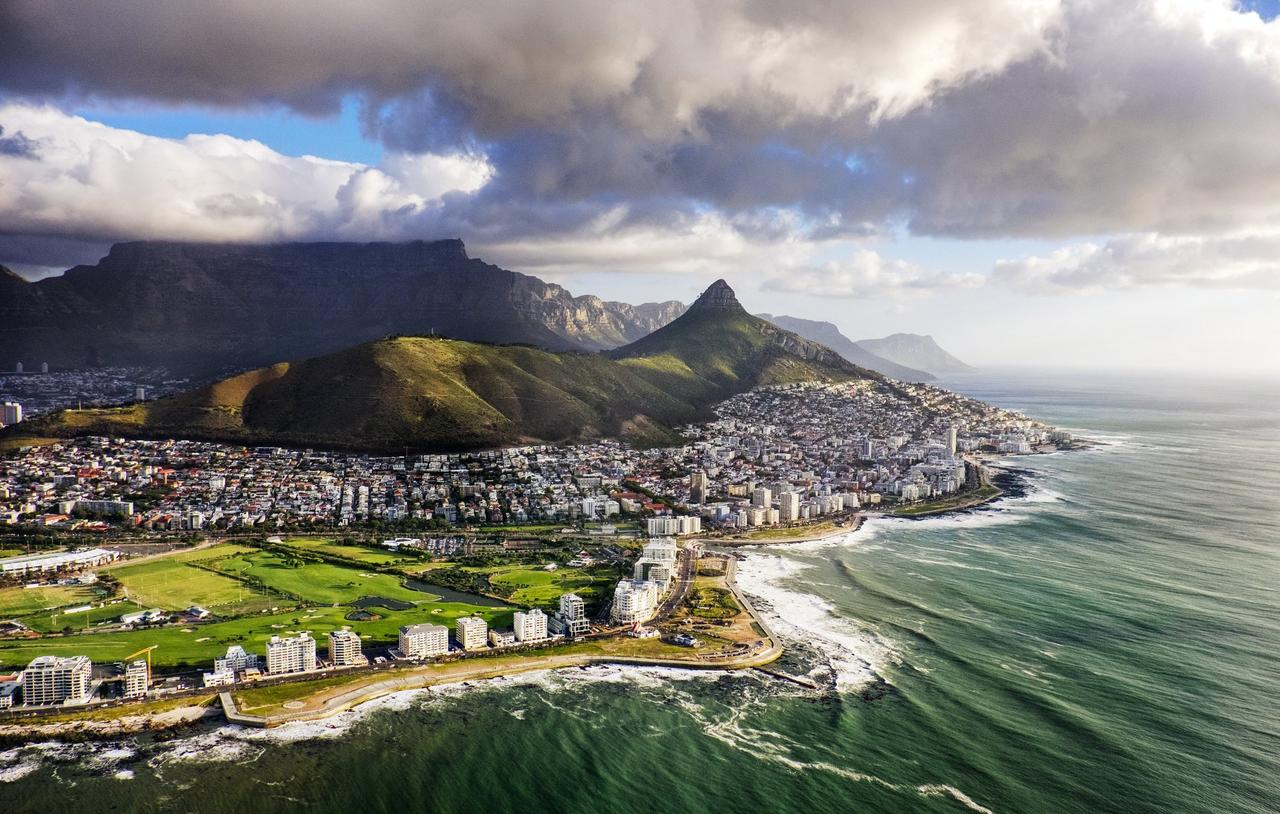 South Africa
Despite the first findings of the Omicron variant in this country, it is now in a relatively good state in terms of infection rates as the U.S. is now in the midst of the surge. In fact, Katz notes that it is a truly a safe destination despite all the media reports about the detected variant. "All clients that have gone have said that they felt safer in South Africa than they have at home in the United States," she says. "Food and drink is stellar in South Africa, service levels and hospitality are through the roof and there's a huge emphasis on extreme luxury that you can't quite get anywhere else."
You can expect adventure, excitement, wildlife, stunning scenery and a vibrant culture. "In South Africa, you can experience it all—from hot air balloons over Kenya, safari drives at Kruger National Park, getting spritzed by Victoria Falls, shark diving at Cape Point, tasting the best South African wines in the winelands, enjoying a small luxury Nile Cruises and beyond," says Belcher. "You'll have seamlessly combined African luxury and safari travel for those couples that want to enjoy the comforts of home while experiencing the wilder side of Africa." She recommends staying at Londolozi Game Reserve in Sabi-Sands of Kruger National Park and Ellerman House Cape Town in Cape Town.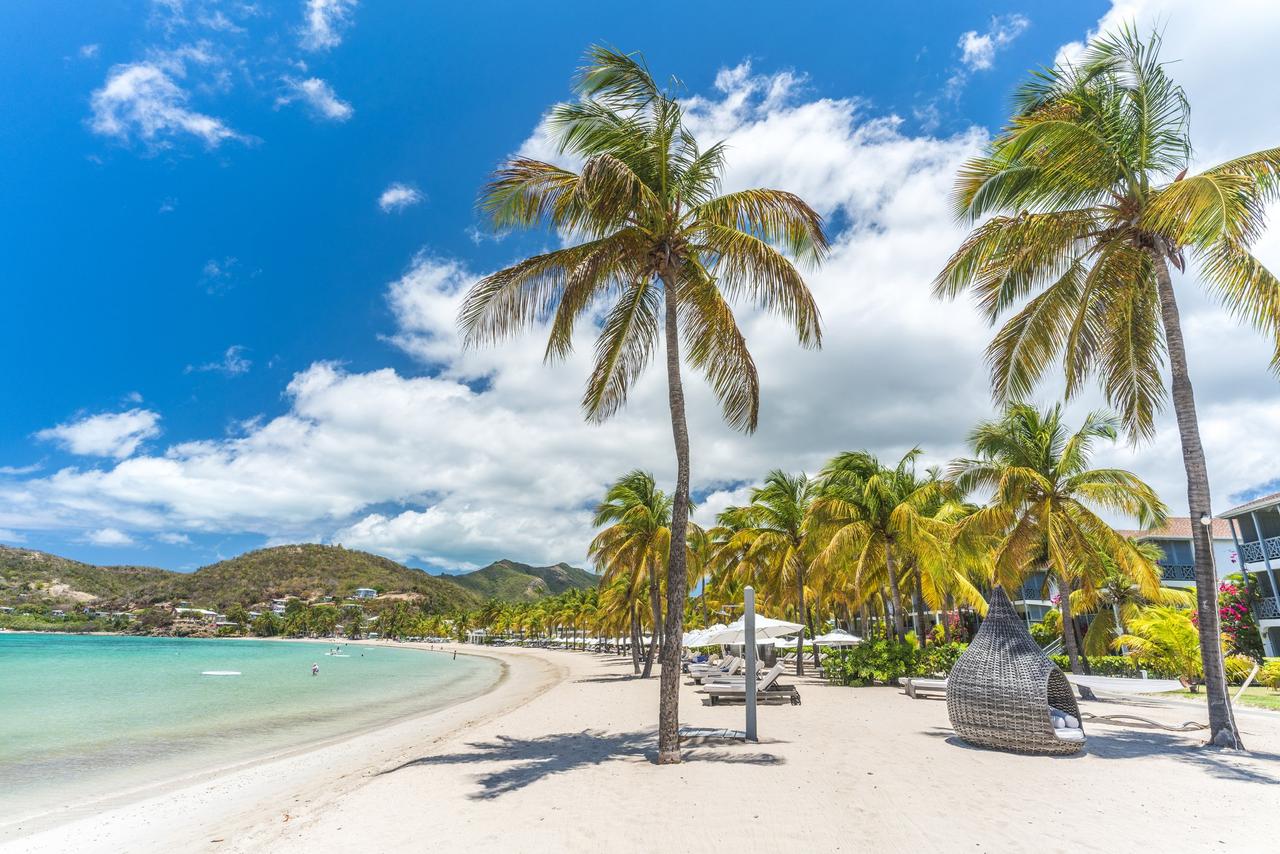 Antigua
If you're considering the Caribbean islands, be sure to take a good look at Antigua, which has been open for travel since June 2020. All travelers over the age of 18 must present proof of vaccination along with a negative PCR or Rapid Antigen Test. "It is generally safe and easy to explore on your own (rent a car for one day) as it's not as hilly as St. Lucia," says Waigand. Her favorite property to recommend to clients on Antigua is CocoBay Resort. "This boutique, adults only, all-inclusive resort checks a lot of boxes for honeymoon couples, and all of the rooms are stand alone cottages," she says. "Some of the cottages have their own plunge pools, but there are also two infinity pools at the resort."