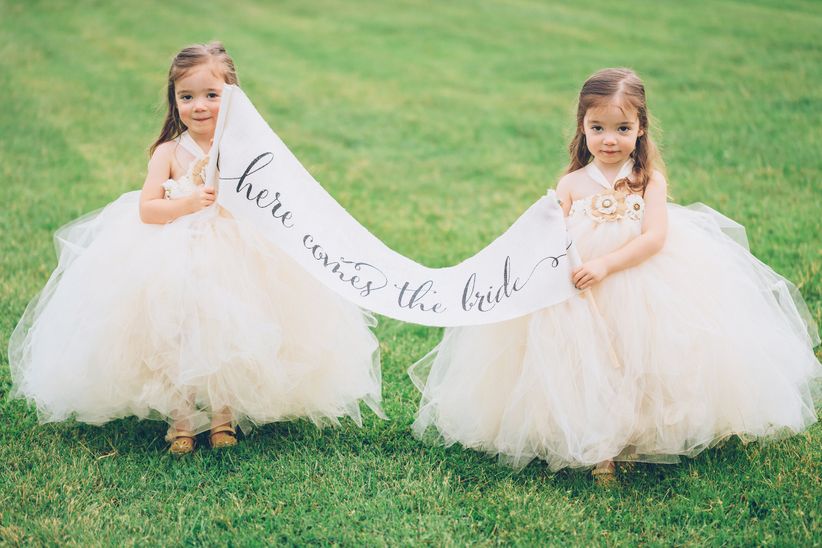 Photo: Darin Crofton Photography
Looking for a fun, fresh alternative to the typical pomander or basket of petals?


Send your flower girls down the aisle in style with these creative ideas!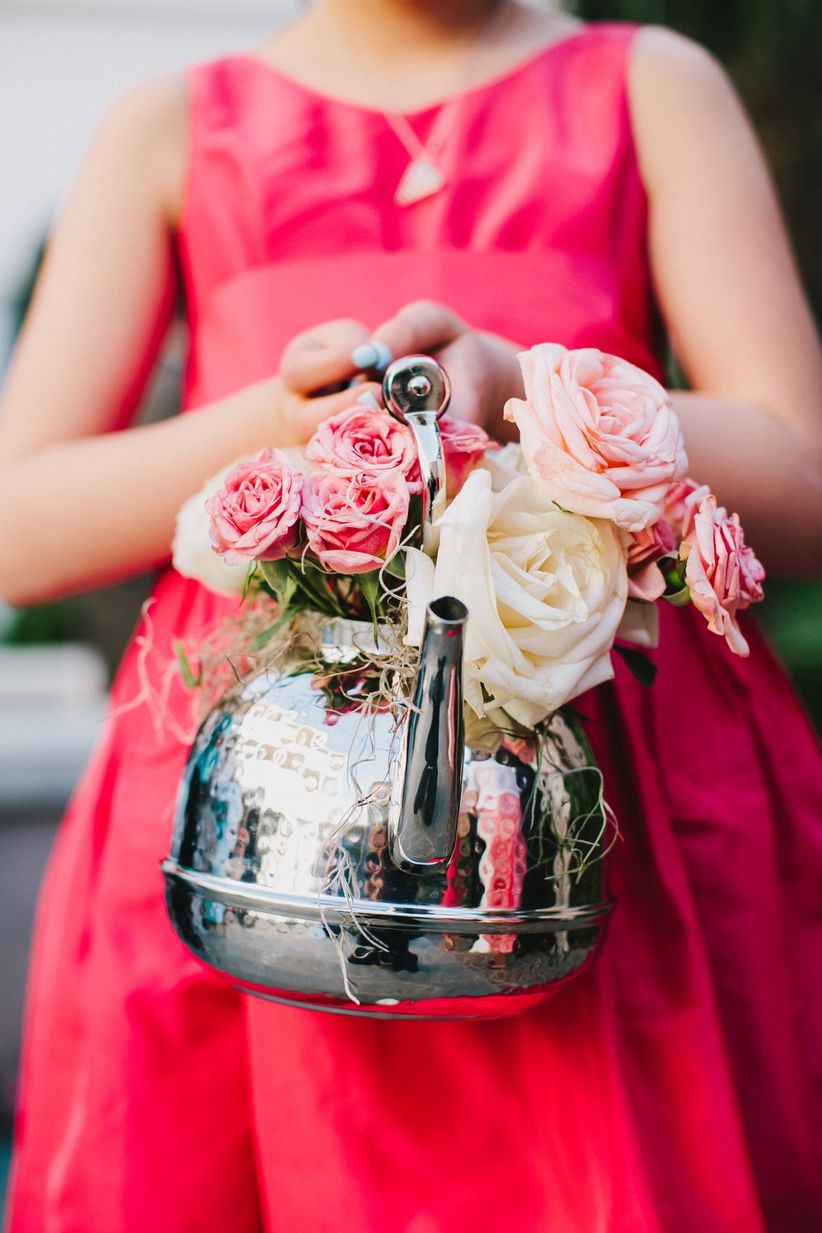 Photo: Riverland Studios
Tea Kettle or Other Vintage Item
If your wedding has a vintage or shabby chic theme, your flower girl can carry an antique item—like a silver tea kettle, an old suitcase, or a stack of books—down the aisle.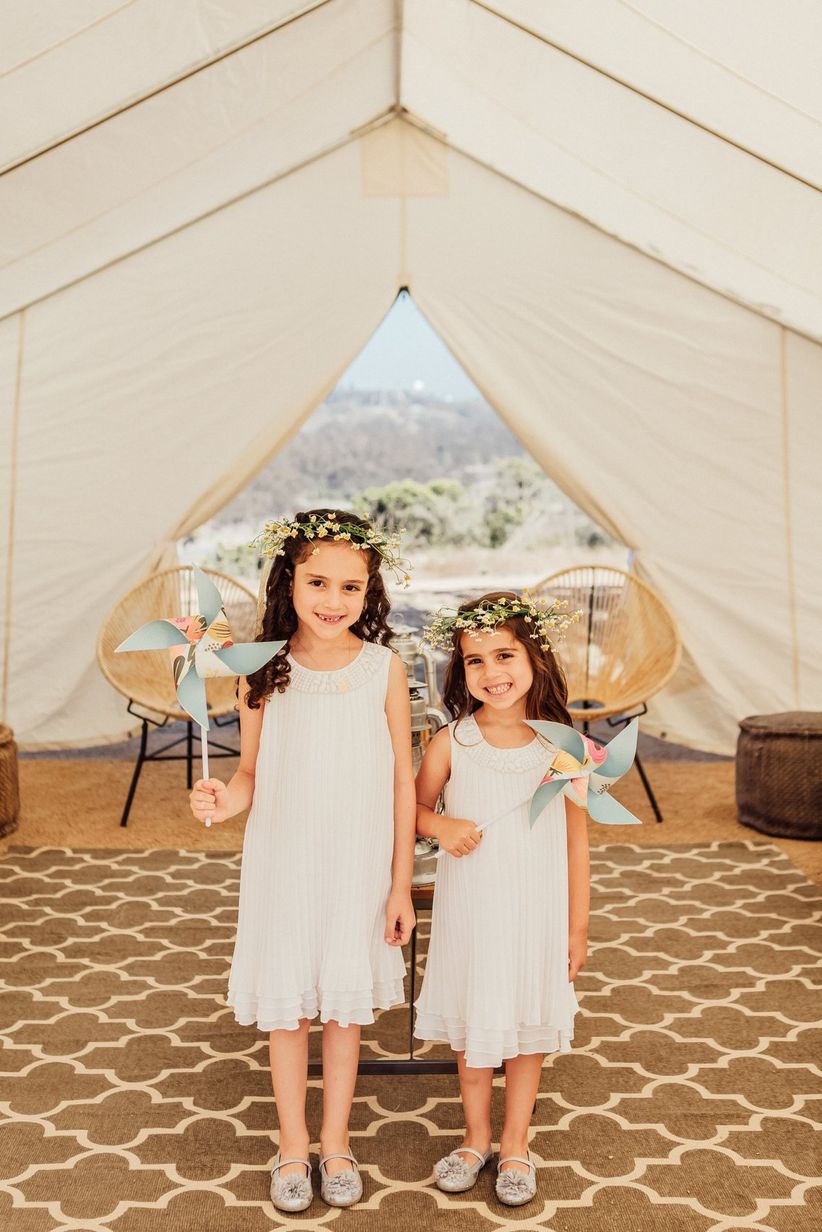 Photo: Smashing Weddings
Pinwheels
For a wedding with a crafty twist, pinwheels are the perfect flower girl accoutrement.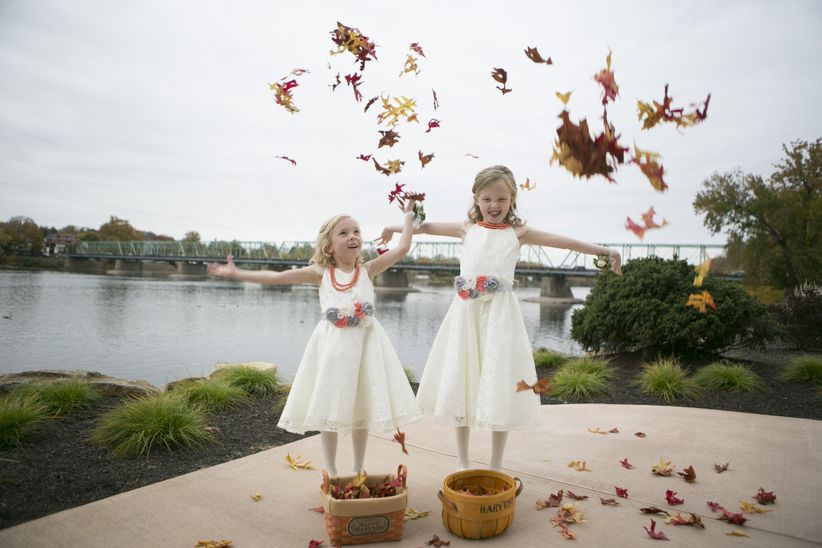 Photo: Devon John Photography
Fall Leaves
What could be more appropriate for a fall-themed wedding than flower girls carrying fall leaves in lieu of petals?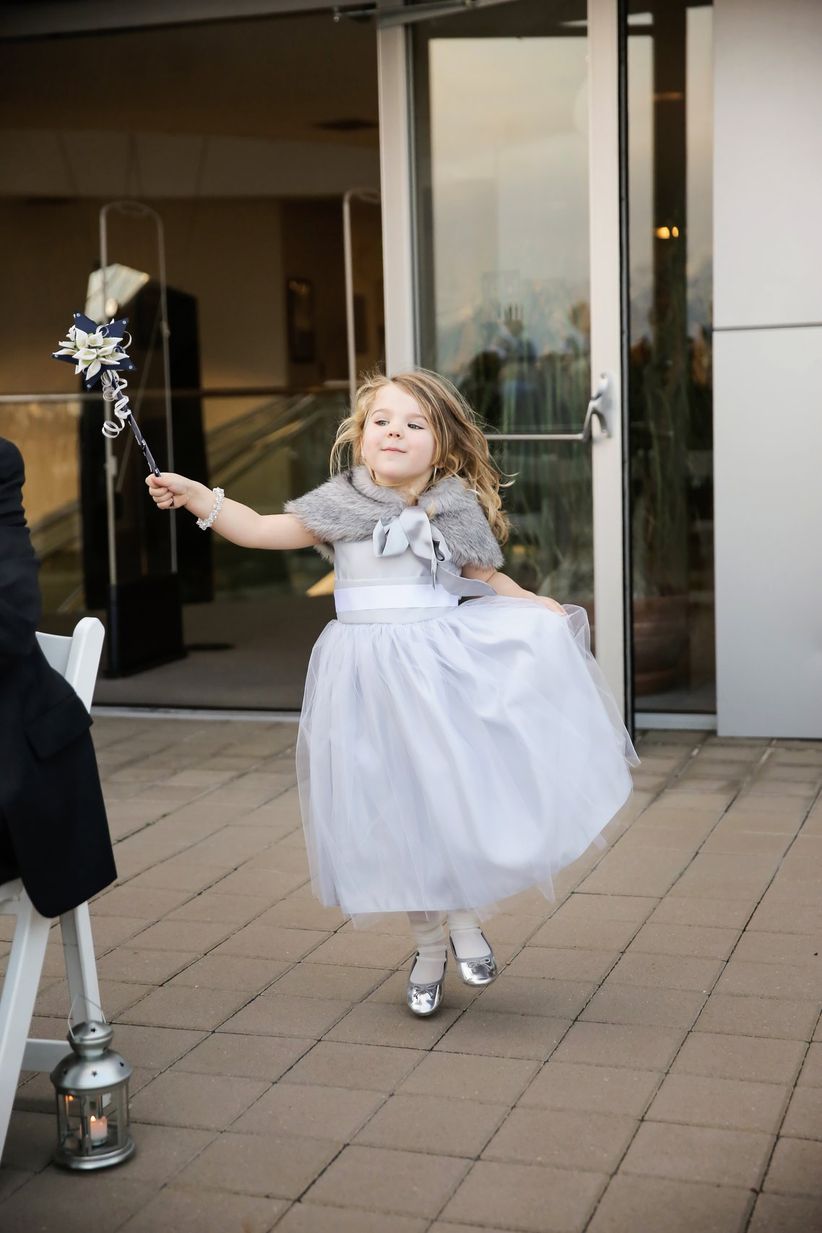 Photo: Pepper Nix Photography
Wands
Because what could be more fun than walking down the aisle feeling like a fairy princess?!
Photo: Krista Lajara Photography
Floral Wagons
The perfect solution for those itty bitty wedding party members who haven't quite mastered those walking skills!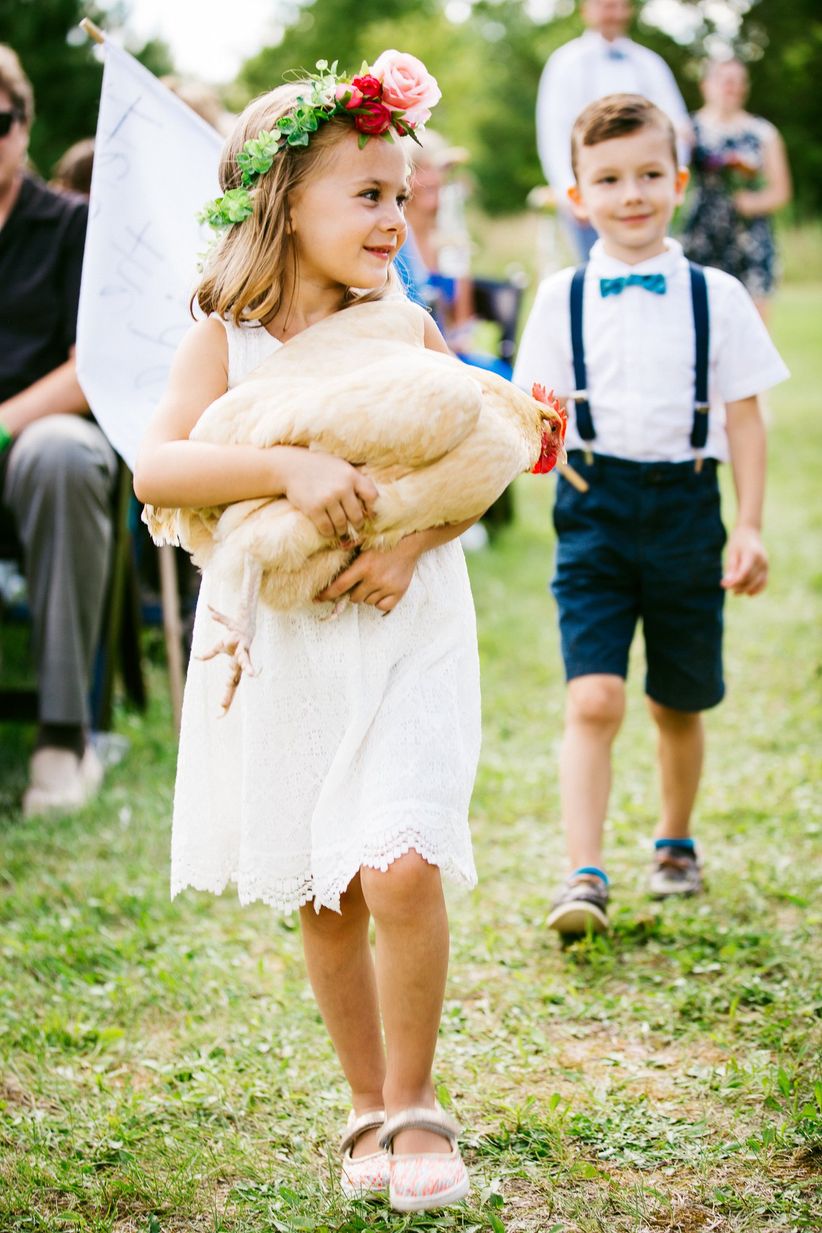 Photo: A-Tone Works
Pets
If your flower girl is old enough to be trusted with a furry (or feathered, in this case) friend, why not give your ceremony a double-dose of cuteness by having them walk down the aisle together?
Photo: Darin Crofton Photography
Signage
Have your flower girls carry a banner or sign featuring a sweet (or silly!) message.