43 Reviews
Recommended by 100% of couples
Quality of service

5 out of 5 rating

Average response time

5 out of 5 rating

Professionalism

5 out of 5 rating

Value

5 out of 5 rating

Flexibility

5 out of 5 rating
16 User photos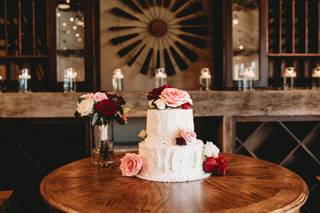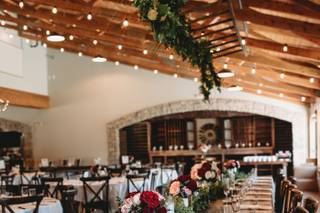 + 12

photos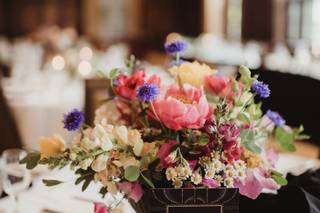 Karali F.

Married on 07/09/2022

The Best Wedding Planner Out There!

If I could give Laura more than 5 stars, I absolutely would! She provided invaluable insight throughout the wedding planning process, and honestly pulled the whole wedding together with her amazing services! She went above and beyond to ensure my wedding day was everything I had hoped for!

Katie H.

Married on 07/02/2022

One of the best wedding decisions we made!

Hiring Brides on a Budget was one of the best decisions I made in making my wedding planning as seamless and stress free as possible. Laura helped me navigate all the things that needed to be done in the eight months I had to plan and execute my wedding, and helped me lock in key vendors that I wanted almost 12 months to the date.

She made the planning process easy, providing me with a check list by dates that I looked at every weekend to make sure I wasn't missing anything in between moving out of state and starting a new job. Like any event, there were some bumps along the way, and Laura was the first person to support me and work to problem solve on my behalf.

For the day of, her staff Amber and Julie were buttoned up, personable and went above and beyond. They took care of all the set up and vendor communication, and kept me and my husband informed on only important matters, such as when we were running low on the wine we ordered and the plan to keep it flowing. :-) From getting ready, to the ceremony, reception and clean up, I only saw a perfectly executed wedding. The day went above and beyond what I could have hoped for and Brides on a Budget was influential in making this happen!

+ 5

photos

Cheryl

Married on 08/28/2021

Surpassed All Our Expectations!

We were so excited to hire and work with Laura for our daughter's wedding. We started planning the details two years in advance, and she was so wonderful to work with from beginning to end. Laura communicated with all the vendors in the weeks leading up to the wedding and on the wedding day. She made it so easy -- as parents of the bride, we felt like we were guests who could enjoy the beautiful day instead of stressing about details with the venue and vendors as a host normally would. Laura ensured the entire day went smoothly thanks to her communication and organization. When we had a minor hiccup with a vendor (out of our control and not her wrongdoing), Laura found a solution and settled it quickly without any guests or the wedding party knowing a thing. We didn't even know about it until after the wedding and we were so glad to have Laura there to advocate for our family and make the day one to remember. We can't say enough good things about Laura and her team, and we'd recommend anyone who is looking for support to hire her in a heart beat!

Are you interested?

Send a message

Jayne L.

Married on 06/26/2021

Laura with Brides on a Budget was amazing!

We can't say enough wonderful things about Laura and her crew! She was very helpful and organized with every detail of our daughter's wedding! She knew exactly what to do with even the smallest details that we never even thought of. We could ask her any questions or go to her with concerns and she would immediately reply and happily resolve any issues reassuring us that everything was taken care of. She truly went above and beyond in making sure everything went smoothly while ensuring we just were able to sit back and enjoy the day! Her professional manner is outstanding while her kindness and caring nature also shines bright! Everything was perfect and decorated beautifully! We could not have done it all without her! She was not only our wedding coordinator but we now consider her a lifelong friend! Highly recommend!

+ 2

photos

Katie

Married on 05/26/2021

Best wedding planner ever!

Laura with Brides on a Budget was such a good investment for our wedding on 8/28/2021. From the beginning of our wedding planning journey, I was under the belief that my mom and I could plan the wedding without a planner. Although, my mom was insistent that we were going to hire Laura to help us out. Looking back on all of the planning and minute details that went into making the wedding the day of my dreams, I have no regrets with hiring Laura. She was extremely helpful, organized, thorough, and overall AMAZING. She took all of the stress out of the hands of my mom and I, which was such a relief on the day of the wedding. When we had a problem with one of our vendors, she didn't hesitate to jump in and make one of the most special parts of our wedding dream come together. Overall, the service that Laura provided both during the extensive planning up to the wedding and on the day of our wedding was next to none! I highly, highly recommend Laura for all brides! She will make all your wedding planning dreams come to life in a stress-free manner!

Victoria

Married on 08/23/2019

Enjoyed working with her

We worked with Laura for our wedding date of 8/23/2019 and we're so glad we did! We hired her right after we got engaged in 2017 and she has worked with us through the past year and a half helping us plan our wedding. She took the time to make sure we ate during our wedding day (which is huge!) Laura is very calm and professional and would definitely recommend her.

Keara S.

Married on 08/17/2019

Amazing Wedding Planner!`

We absolutely adored Laura. She gets everything done so you can truly enjoy the day. She did both my sister's wedding and mine and they both went down so smoothly. She is calm, ORGANIZED (beyond belief) and awesome to work with. I would hire her again in a minute- she is simply the best!

Sam R.

Married on 12/29/2018

Thank You Laura and Brides on a Budget

We hired Laura for our wedding day this past December and it was truly the best decision we made throughout the entire planning process. Not only was she beyond supportive and helpful in the planning process, she was our saving grace throughout our actual day. The vendors, bridal party, family, and friends could not stop complimenting her. She is so organized, professional, and positive it allowed me to enjoy every moment. I had friends and vendors approaching her before the night ended asking for her business card because her work speaks for itself. I adore Laura and her team. I can't thank her enough for everything she did for us.

Kelsey

Married on 07/21/2018

We hired Brides on a Budget for day-of wedding coordination. However, as part of that package, Laura met with us several times leading up to the wedding to ensure we had all of the details figured out. She had a calm demeanor, was very detail oriented, and knew the right questions to ask. The day-of the wedding she ensured my family and I could enjoy the day by making sure everything ran smoothly, the vendor schedule was organized, and that the reception venue and church were set-up as outlined. Overall, she helped make our wedding vision become a reality! Laura and her staff were simply amazing!! My sister is getting married next summer and Brides on a Budget is my top vendor recommendation to her! Thank you again, Laura & team!

Jodi

Married on 06/06/2018

Laura was a god send!

Laura went above and beyond for my wedding! She made sure We had a smooth perfect day. She was honestly worth every penny.

Cristina

Married on 09/23/2017

Laura from Brides on a Budget was the best decision my husband and I made for our wedding. She helped us with the Day of Coordinating and tear down service. From the first time we met Laura, we could tell she was very organized and professional. As our meetings progressed, we realized just how important she was to making our big day carefree. Laura told us that during our "wedding week", we would just have to worry about being the bride and groom; she couldn't have been more accurate! From the moment the decor left our house, we didn't have to think about one vendor, details or any decorating. We got to enjoy our weekend with our friends and family and it made our day simply perfect. Laura decorated exactly as I had envisioned and provided us with all decor/gifts placed where we requested at the end of the night. We couldn't have imagined our day without her and was easily the best money we spent for our wedding!

Julia

Married on 07/22/2017

Laura is the absolute best! She helped my finance and I plan for the wedding of our dreams. Throughout the entire planning process, she provided valuable tips regarding vendors, and went above and beyond in terms of her work for us. I could not recommend her more highly. On our wedding day, I was surprisingly relaxed and carefree--because I knew Laura would handle any issues that arose.

Nicole

Married on 06/24/2017

We hired Laura as a day of coordinator for our wedding last month - and it was probably the best decision (after the selection of the groom) that I made about the wedding! I'm a very organized bride but I was worried about making things go smoothly the day of and I didn't want to worry about the details during the wedding day.
I hired Laura thinking she would just "be there to set up a few things and answer questions" the day of the wedding but what she ultimately did was far above and beyond that! I felt like we should have paid her so much more for what she helped us with! She was extremely responsive - especially through email (my preferred method of communicating with other vendors as well) -- and had wonderful advice as I was navigating the wedding planning process. Her recommendations for everything were perfect, including a hotel for our guests (that had a shuttle); a wonderful florist and string quartet for our ceremony.
Laura is so patient and kind that it was easy to work with her. But don't let her demeanor fool you! I only found out after the wedding that she didn't even flinch when it came to kicking out another large group that was taking photos near our public ceremony site right before I arrived. When I showed up, everything was in order and there was no chaos around. I am forever grateful to her for making sure everything went smoothly the day of and she took care of issues so well that I didn't even know about them during the wedding.
I would recommend Laura to anyone who is planning a wedding - whether you're organized or not. She is truly the best and will do everything she can to make sure you have a beautiful and easy wedding!


Erin

Married on 10/08/2016

I honestly can't say enough wonderful things about Laura and her ability to create a wonderful wedding! Prompt, assertive, professional, kind, and organized are just some of the words that come to mind when describing her. We worked with Laura for a while (we had almost a year and half engagement) and she maintained the same focus and work ethic the entire timeline we were together. From the beginning, she understood the look and style of wedding we were imagining and she quickly caught on and ran with it, coming up with amazing additional ideas and the most wonderful vendor suggestions. I truly think we had the A-Team when it came to vendors for our wedding - including Laura. She really became a friend and confidante during the whole process and what more could you really ask for in a wedding planner!? She was incredible from start to finish and helped to deploy the most perfect wedding for us! Go Laura! :)

Tricia

Married on 09/04/2016

There are no words to explain how overwhelmingly awesome Laura is and how wonderful she made our wedding day. Neither of us felt particularly excited about the planning--we knew we didn't want to have a traditional wedding, but we weren't sure exactly what that meant. Laura was incredibly patient with us, walking us through each step, and guiding us through the decisions we needed to make. And while we knew it was going to be a fun and happy day, we couldn't know how awesome Laura and her staff would make it. Truly, it was one of the happiest days of our lives.

Our wedding was pretty DIY. But with Laura and her staff, we knew everything would be taken care of with no help from us or our families. We were married in a city park with the reception in the corresponding barn/shelter. Laura and staff decorated the facility, handled vendor drop offs, placed all of our chairs for the outside ceremony, handled beverage and food refill from our drop off catering and even handled the wedding crashers.

As nervous as we were for the big day, none of it was about logistics. From planning sessions to checking in with vendors to day-of implementation, Laura was incredibly communicative and organized. She is worth far more than she charges and she will forever be one of the happy memories from our wedding as the person who pulled it all together.

Erin

Married on 08/01/2015

Laura and her team were the absolute best. I went back and forth during my wedding planning process about hiring a wedding coordinator, and I am so happy I did. I highly recommend every bride hire a day of coordinator, definitely worth every penny! I hired Laura for same day wedding coordination and end of night clean up.

Laura was so easy to work with. She was quick to respond to e-mails, super organized and so easy to talk with. She went above and beyond to make my wedding day run smoothly and brought my wedding day vision to life.

We met several times in person to work on a time line for the entire weekend and details of decorating. My wedding party and vendors were super impressed by the time line. It helped keep people from asking me where they needed to be when, they just had to reference back to the itinerary. She also contacted all my vendors the week of the wedding so I didn't have to worry about verifying last minute details with them.

The moment I handed off all my decor for our wedding to Laura, a calmness settled over me. I knew everything was out of my hands and into hers. I trusted her to make my wedding day beautiful and run smoothly, which of course she did. I was able to relax and enjoy our wedding day and the entire weekend. I didn't have to worry about a thing. The end of the night clean up was also a great add on. All of our gifts, decor and floral arrangements were packed up and brought to our hotel room. She even returned my rental items for me.

I can't say enough great things about Laura! Thank you so much Laura!

Jirapa

Married on 07/10/2015

Laura and her team were awesome. We hired her for "day of" coordination, but she spent much more time meeting with us and helping us plan the details of the wedding during the month up to the wedding day. She was incredibly well organized and ridiculously responsive. We got email responses within hours not within the day. The wedding was exactly how we wanted it to be thanks to Laura and her team. She even had all the little things that slip your mind on the wedding day: wine opener, cooler, and extra card holders. Highly recommended! Do yourself a favor and get Laura to help, you need her whether you know it or not.

Sierra

Married on 08/03/2013

Laura was the reason I was able to be completely calm and present on my wedding day. From our first meeting to the wedding rehearsal, she was always prepared to tackle and anticipate any wedding issues. On top of that, she is a genuinely nice, warm person and exactly who you want around on your wedding day. Thank you again, Laura!

Meghan

Married on 07/13/2013

Laura was amazing to work with! She was so incredibly helpful getting all the details of my wedding to fit together. On the day of my wedding, Laura was always around when needed and she took care of everything so that my husband and I could enjoy our day. I would highly recommend Brides on a Budget to others!

Rebecca

Married on 05/11/2013

Laura was so great to work with. I am so glad that we had her as our wedding planner. We did not have to worry about anything on our wedding day. My bridesmaids dresses were falling down and Laura helped to fix them and they stayed up on night on my bridesmaids! Wouldn't know what to do if she wasn't there. She was very organized and detailed with the planning which made us feel at ease and our wedding day went smoothly as planned. Laura is very flexible and we really enjoyed working with her.

Theresa

Married on 05/04/2013

I don't think we can say enough good things about Laura. I chose her business on a whim while doing an internet search (who wouldn't go for Brides on a Budget??), and never regretted a single decision. We are quite possibly the world's most unorganized couple, so it was wonderful to have someone like Laura on board with us. We hired her for the whole package (planning the whole day, in essence), and worked with her for about 18 months leading up and including the day of. She kept us on task with her many levels of check lists (bless her heart!), and also kept us on schedule. Her choices of vendors were par to none. As for the day itself, I don't know what we would have done without her. When we showed up an hour late for our own rehearsal, she didn't bat an eye (again, sorry about that). And when there was the inevitable family drama during the reception, she made sure we weren't aware of it. Everything went off smoothly, and we didn't get rained on! We couldn't have asked for a better day, or a better planner.

Deb

Married on 09/15/2012

From the first meeting I knew Laura Ursin, owner of Brides on a Budget, was the event planner for my daughters wedding. Laura listened and thoughtfully questioned my daughter regarding the vision and vibe for the wedding. Laura nailed it!! Her enthusiasm for the venue, shores of Lake Michigan and tent reception in Elkhart Lake had us all on the same page throughout the planning. With my daughter living in Salt Lake City Laura was outstanding in her communication skills and always available to answer questions or concerns. Laura's strong interpersonal skills, communication style and professional organization makes her an excellent event planner. I would recommend Brides on a Budget with the highest regard. Laura and staff made my daughters special day come together and it was perfect.

Linda

Married on 06/30/2012

I had Laura handle my daughters wedding two weeks ago that both the wedding and reception for 200 people was at our farm. She was perfect with the pre-wedding planning with my daughter and me, no question. But her star shined on that wedding day. At one point, I remember glancing out the window with all the vendors showing up at the same time and Laura out there pulling it all together and thinking, OMG they'll never be ready in time! Boy was I wrong. Laura had it all pulled together and when we started the wedding procession, everything was perfect! I could have never pulled it off on my own. Her staff was AMAZING. She was AMAZING. She handled everything and pulling off a wedding at your residence presents a whole set of challenges you don't see at banquet hall. I was able to sit back and talk with the guests and not be bothered by anything. My guest were blown away and asked how did I do it? BOAB!!!!

P.S. If you need bartenders, hire her's! You won't be disappointed ladies! :)

Briana

Married on 05/12/2012

Laura was wonderful! I couldn't have asked for anyone better. We had her for day-of services, but I felt like she proved so much more. She took care of talking to vendors in the final weeks, which helped alleviate some stress!

We spoke on the phone more than a few times to make sure we're on the same page (I live in Chicago). She understood my vision exactly, and she made it quite easy to plan a wedding in Madison from Chicago.

Everything went off without a hitch. The ceremony was well timed and she kept things moving along at the appropriate times. Our reception was absolutely fantastic. She worked with our vendors to make sure my surprises for the guests were kept a secret. She handled setup and clean up at the reception, which was a huge help.

She worked with some of our vendors before, so that helped things go even more smoothly throughout the day.

Definitely go with Laura!


Brian

Married on 03/31/2012

Laura was fantastic. She kept us on budget, on point, and got questions answered quickly and clearly. Not only that, but she was simply a pleasure to work with. Over the 8 months or so we worked together, she was more like a friend than anything else. I would highly recommend her to anyone. She was a huge part of making our day amazing.
Are you interested?
Send a message