Reviews
4.1 out of 5 rating
Quality of service

4.2 out of 5 rating

Average response time

3.8 out of 5 rating

Professionalism

4 out of 5 rating

Value

4.2 out of 5 rating

Flexibility

4.2 out of 5 rating
82%
Recommended by couples
Awards
11 User photos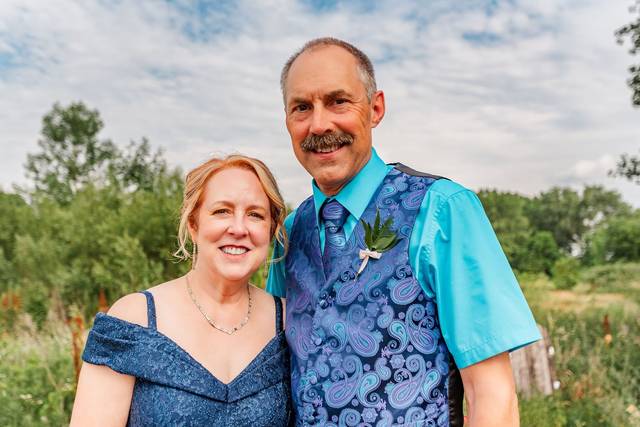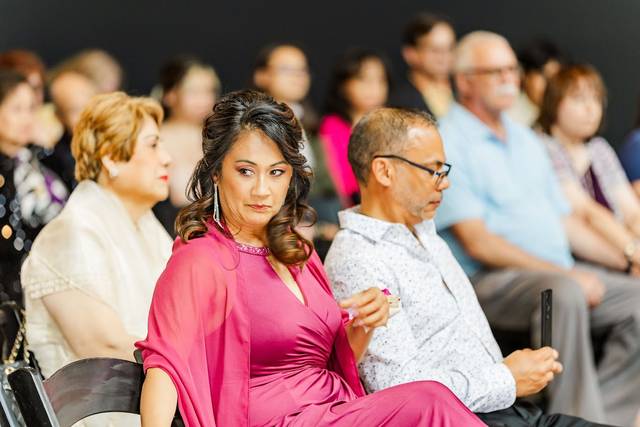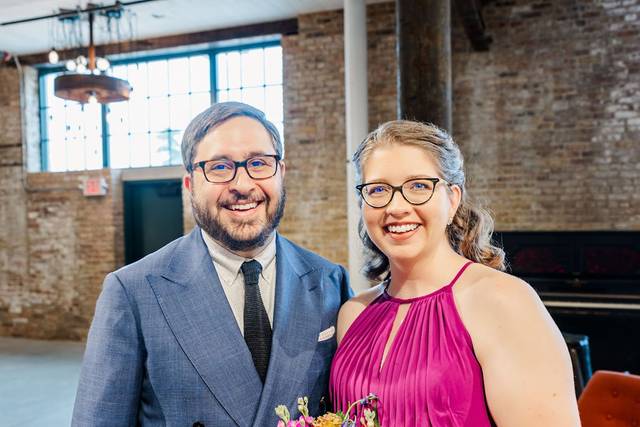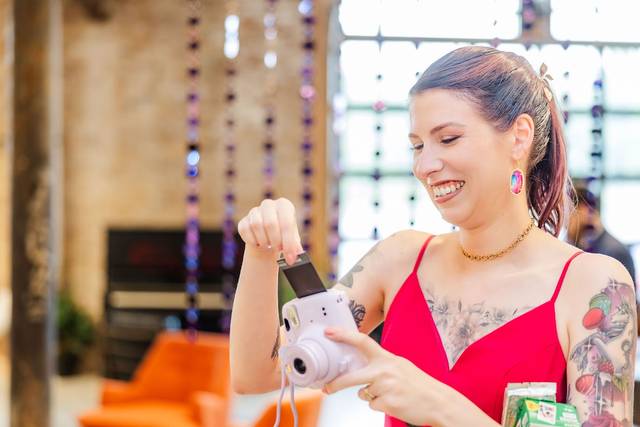 + 7

photos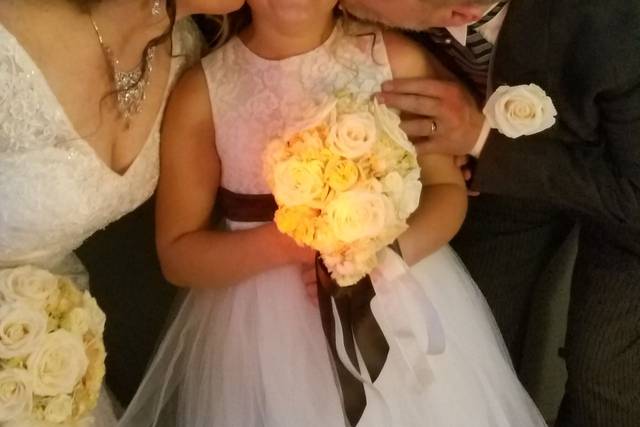 Ashley H.

Married on 06/11/2022

My hair looked amazing

I would highly recommend using Brideheads on your wedding day for on-site hair and makeup. All my bridesmaids looked gorgeous and it was a stress relief to have it done on-site. They were able to match our photo inspiration very well. Thanks again ladies!

Kelly

Married on 10/16/2021

Late Notice Help

My original vendor cancelled three days before my wedding and Brideheads was willing to rearrange their schedules to help a desperate bride out. The outcome was so much better than I could have imagined and everyone looked beautiful.

Kathy

Married on 06/08/2019

Wonderful!!

The two ladies that were sent to do our hair and makeup were awesome! They made us feel like movie stars for our day and did a wonderful job with hair and makeup! They were very friendly and professional. They definitely knew what they were doing. We couldn't have been happier with the results. Thank you so so much!!

Are you interested?

Send a message

Kelsey

Married on 12/08/2018

Hair and makeup with fun team

Angie and her girls came to our location on time and were efficient in getting us all done earlier than we planned. They made the morning more relaxed and fun and were able to complete each look that each girl was hoping for! Very pleased with their work!

Amy

Married on 09/02/2018

Jamie was amazing! He did my wedding hair, my daughter's hair and my makeup. I looked exactly like I hoped! Thank you!!

+ 2

photos

Angie and another stylist came to our hotel to help me get my hair/makeup done and my 3 bridesmaids get their hair done as well. They were on time and very professional. My makeup and lashes stayed on all day and night (had an outside ceremony in the heat), as did my hair. It looked gorgeous and I don't think it moved out of place at all, even with getting a little rowdy on the dance floor. My bridesmaids hair were so gorgeous, too. One had an updo and one had her hair all down. Their hair lasted all night, as well. Very happy with their services!

Jennifer

Married on 06/09/2018

They did a fantastic job. both my maid of honor and I wanted to look like we weren't overly made up and they listened to what we wanted and did a great job ensuring our hair and make up was understated

Kimberly

Married on 01/01/2018

Amazing! I had Hannah as my hair and makeup stylist and she is such an amazing person. She has great ideas and listened to mine as well. She came right to the cabin I was getting married at and did everything right there. It was like starting the day getting ready with one of my girlfriends! Starting the day off with Hannah was the perfect way to kick off my big day!!! Would 110% recommend!!!

Lisa

Married on 09/26/2015

AMAZING! Angela and her crew of 3 others drove to Chula vista resort in Wisconsin Dells. They provided hair and make up for about 9 ladies. They were right on time, and were ready to go shortly after! Angela was very quick to respond to emails when I had questions for her before the big day! We all were very pleased with our hair and make up. The price was pretty comparable to most places. All the girls were very friendly and sweet. I highly recommend them! Thanks Angela and team!

Jaeca

Married on 09/13/2015

Angie was great! When I did my trial with her 2 weeks before my wedding, she took a good look at the inspiration photos I brought and was flexible with the make-up requests. I left the trial half-satisfied, mainly because of the make-up, but she assured me that I can e-mail her any requests or changes and that the wedding day would be 100x better. So I sent her an e-mail with my concerns and what I wanted.

On the morning of my wedding, she showed up 15-20 minutes early to set-up and started on time. She worked on my maid of honor first, who didn't have a trial whatsoever, and her hair and make-up came out perfect. My hair was exactly like the trial, which I loved. For the make-up, she definitely listened to my changes and even put up with my nitpicking when I complained about my lazy eye (that no one else could see, of course!). She handed me her eyeliner and let me "fix" whatever I needed. I appreciated that she let me do that because I felt more comfortable with my look afterwards. It seemed minor, but it was definitely important.

Overall, Angie did an amazing job with our hair and make-up. We were both extremely satisfied with how we looked--she didn't change the way we did our usual make-up, but she definitely added some oomph to it! Very very happy that she was part of our day!

Brideheads was absolutely amazing! The owner is the sweetest woman out there! My only complain is that the make up artist was a little rude and as the bride, I did not appreciate that but Angie made up for it by stung my hair to perfection! I got a million and one compliments on my hair and I owe it all to Angie. She was really flexible as I hadn't gotten a trial run but I'm glad I trusted her because she is truly amazing!

Andrea

Married on 05/16/2015

Brideheads was amazing! Great group of women that did hair and makeup for myself and my bridesmaids the day of my wedding. Professional, fun, and the end result was breathtaking! Highly recommend!

Lauren

Married on 05/09/2015

We had a great experience with Brideheads! For my wedding in May, Angie and her crew came to the hotel we were staying and did my hair and makeup, as well as hair for the six bridesmaids and my mom. They were really laid back and kept the mood light and fun while doing an awesome job. My hair ended up being really unique and beautiful (think vintage pin curls) and I loved what she did with my makeup. I'm not very good at doing hair/makeup and didn't really have a great vision of what I wanted, but when I came in for my trial I gave Angie some pictures and she went with it and came up with something I wouldn't even have thought of! The girls had a variety of different hairstyles and they all liked what they got. We really enjoyed working with Brideheads and had awesome results!

I nearly cried when Angie gave me a mirror. Good thing I didn't! My hair, my make-up, was EXACTLY how I had envisioned. We had had a trial run a few weeks prior to the big event and it wasn't exactly what I wanted. But Angie listened to what I liked/didn't like and then made it all happen on my wedding day. I felt glamorous and beautiful.

Initially I was a little uncertain about using a mobile hair/make-up service - I shouldn't have been. The Brideheads team made the morning of my wedding both easy, and fun. We basically had a party in my hotel room, while my friends, family and I had our hair/make-up done. They even made time to do my nieces' hair (originally hadn't planned on it - big mistake! little girls love to get made up).

I would recommend Brideheads to anyone, and while I don't think I'll be getting married again in this lifetime, I would definitely have my hair and make-up done by Angie or any of her team in the future.

Jessica

Married on 07/19/2014

I was so fortunate to discover Brideheads and book them just in time for my wedding this summer. The whole team of hair stylist and make up artists are incredibly talented and very accommodating. I had to add people at the last minute and there were several of us cramped in a small hotel room. The Brideheads team handled it all in stride and the results were amazing. They were able to meet the individual requests of each of my unique bridesmaids. We received countless compliments from all of the wedding guests on not just my hair and makeup, but all of the bridesmaids as well. I would absolutely recommend Brideheads for any event!

Kate

Married on 07/19/2014

We had a great experience with Brideheads. Two friends who'd used them recommended them for hair and makeup, and I was really happy with my look on the day of (my bridal party looked gorgeous, too!).

Angie and her team are definitely an entertaining bunch, and had such a positive vibe going the whole morning of our wedding. They were on time (came to our hotel), carting a ton of hair and makeup products, and even stayed overtime for a few touch-ups and unscheduled hair and makeup requests.

Though they were a little bit hard to get in touch with as wedding season picked up (understandably), the day of the wedding, we had their undivided attention. And my hair and makeup held up perfectly! Thanks so much to the Brideheads team for making us all feel so glamorous.

My wedding hair and makeup was even more lovely than I ever imagined! I felt confident and beautiful on my wedding day!

Perfect!
Angela is a joy to work with. She came to our hotel and did the hair/make-up for all 5 of us and was on-time, professional, friendly and everything was prefect!

Use this service, it is way better than going to a salon with your bridal party!!!

Thank God for Brideheads!!!! I was so nervous about my hair and makeup for my wedding day I was having nightmares about it. I came across the website for Brideheads and thought it would be wonderful to have them come to my hotel and the reviews were good so I thought I would give them a try. We had a trial done about 2 months before the wedding and I LOVED what they did. I knew then that I wouldn't have to worry anymore. Angie & Dani arrived at my hotel at 7:30 - exactly on time - and did the hair and makeup for 6 of us and we were finished by 11:00. The wedding was at 2:00 and the hair and makeup held up all day and night - in 90 degree/high humidity weather.

I can't thank Angie & Dani enough. Go to them girls - or have them come to you. I promise you won't be disappointed.

Anastasia

Married on 06/16/2012

I could not be happier. Angie and Dani were awesome. They really listened to what I wanted. My hair was perfect. They were also flexible and very patient as I added 3 more flower girls on the day. They arrived on time, at 7:15 am! So, I could not ask for more. MY hair stayed good all day and just at night when some fell out (my hair is the kind which is thick and had layers, so it's gonna be hard to manage). They were also nice and good to talk too.

Callie

Married on 05/26/2012

Angie did my hair and make-up along with hair for 2 bridesmaids. I had been hoping to find a friend-of-a-friend who could do my hair, but when that failed I was in a panic. My cousin referred me to Brideheads. I was planning a wedding long distance (over 1000 miles) and Angie was so easy to work with over email. She was accommodating and professional without being stuffy. She added to my wedding day experience by being friendly and efficient. She really knows what she is doing and how to make a bride feel beautiful. My advice to brides: Listen to Angie's suggestions about timing and order of service. She's the one that has done this before and you should trust her! My hair was lovely and stayed put through crazy dancing. My makeup was flawless and not over-the-top. She even drove out to our venue in the middle of nowhere. I highly recommend her!

Nicci

Married on 10/16/2010

My bridal party had our hair and makeup done by brideheads. IT WAS SIMPLY AMAZING! The girls were fun yet professional, came to us on my wedding day, and the work they did was the best I've seen.

We had a lot of great vendors for our wedding, but overall I was most impressed by Angie and her girls!

Carey

Married on 12/31/2015

After my trial I felt like something wasn't quite right, and Angela's knowledge helped us figure out what it was and we were able to get it right the day of the wedding. She was so flexible with my time and amount of services. I was always shocked at how quick she responded to emails. I'm sure she gets thousands a day.
My girls nI had a great time with Angela and her crew. They arrived early and worked fast, and everyone loved their hair/make-up. They were so great about working to get it right to make sure everyone loved their look! And they were fun to work with. It really ended up to be a relaxing and fun time. Thanks Angela!

Angie and the other ladies were great to work with. We reserved their services on short notice, but they were very flexible and helpful. The makeup was just what I wanted, and my hair fell out of the updo a little during the event, but overall, it was very nice. Price was about the same or less than salons near my reception site.

Danielle

Married on 08/23/2013

Brideheads did a great job for my wedding day! They did the hair of three bridesmaids and myself and it looked beautiful! The only reason I downgraded them on anything was because they initially tried to sell us professional makeup jobs and I had just spent a bunch of money on makeup and had to awkwardly tell them no a couple of times. But otherwise, we all looked beautiful, they charged the same rate as salons without the hassle, and worked with me with no difficulties when I was a long distance bride that couldn't do a trial run. I was very happy with their services.
Are you interested?
Send a message