You'll Swoon for These Red Carpet-Worthy Dresses
Whether your wedding style is more traditional, more modern or super-glam, you'll love these Truly Zac Posen gowns with styles straight from the red carpet.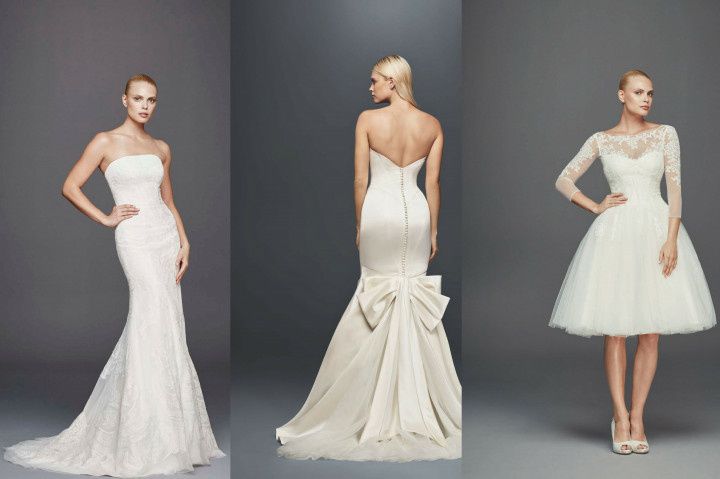 Sponsored by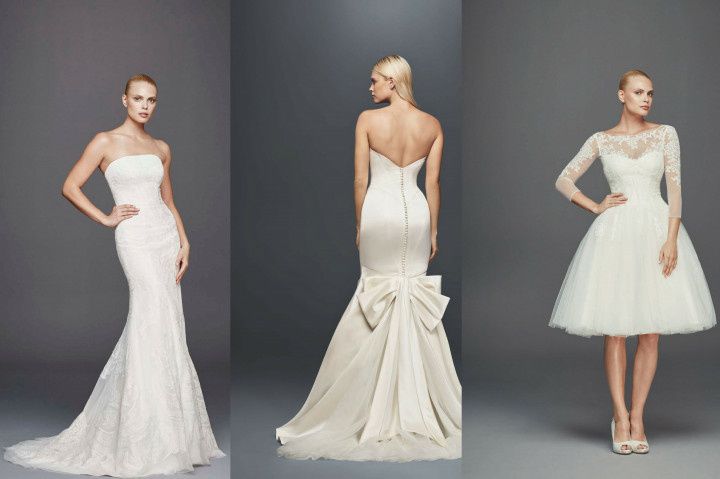 There are lots of factors that make a gown perfect for the Hollywood red carpet—and many of those details make a wedding gown stand out, too! The Truly Zac Posen collection for David's Bridal offers the best of both worlds—gowns that would look just as amazing at a Hollywood premiere as at your wedding.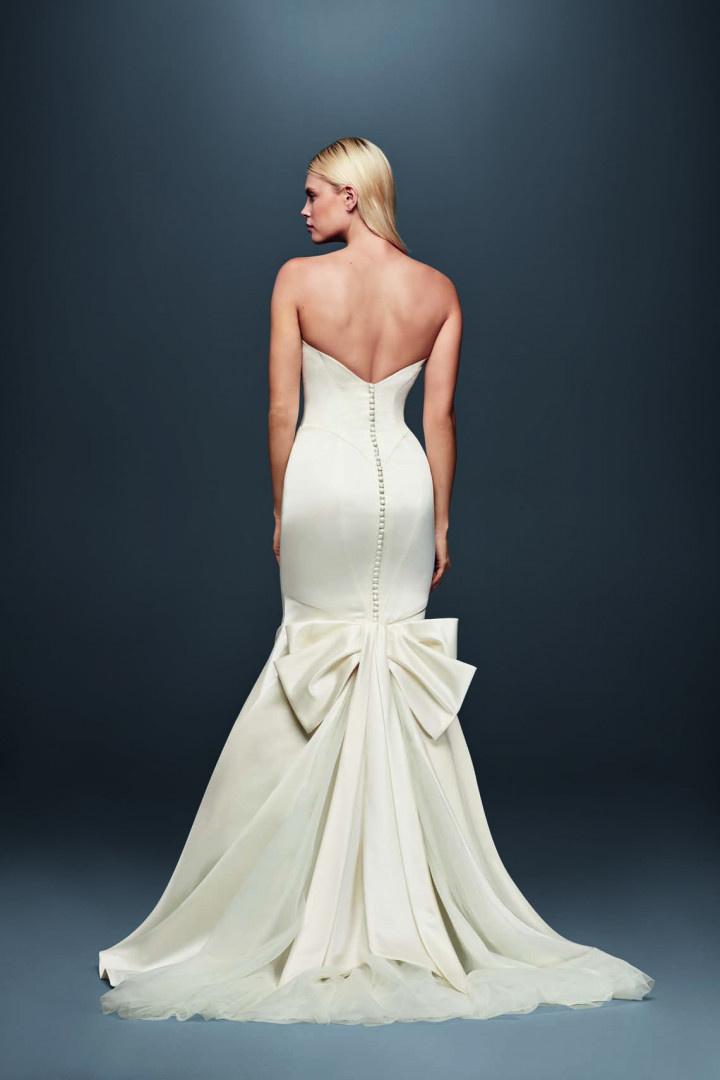 Fitted Silhouette

You've probably seen stars like Sofia Vergara rock the form-fitting silhouette on red carpets. Body-hugging gowns are also popular for brides—we love how sexy these styles are, accentuating curves without showing lots of skin. This style by Truly Zac Posen hits all the right notes, particularly with its clean lines and dramatic bow in the back.

Style ZP341718 by Truly Zac Posen exclusively for David's Bridal
Dramatic Ballgown

We've all seen those starlets wearing princess-worthy ballgowns on the red carpet (think Claire Danes and Amy Adams). It's a classic and traditional look (with a touch of retro) that looks equally beautiful walking down the aisle. This head-turning example by Truly Zac Posen features an elegant basque waist and lace appliques for an extra feminine touch.

Style ZP341709 by Truly Zac Posen exclusively for David's Bridal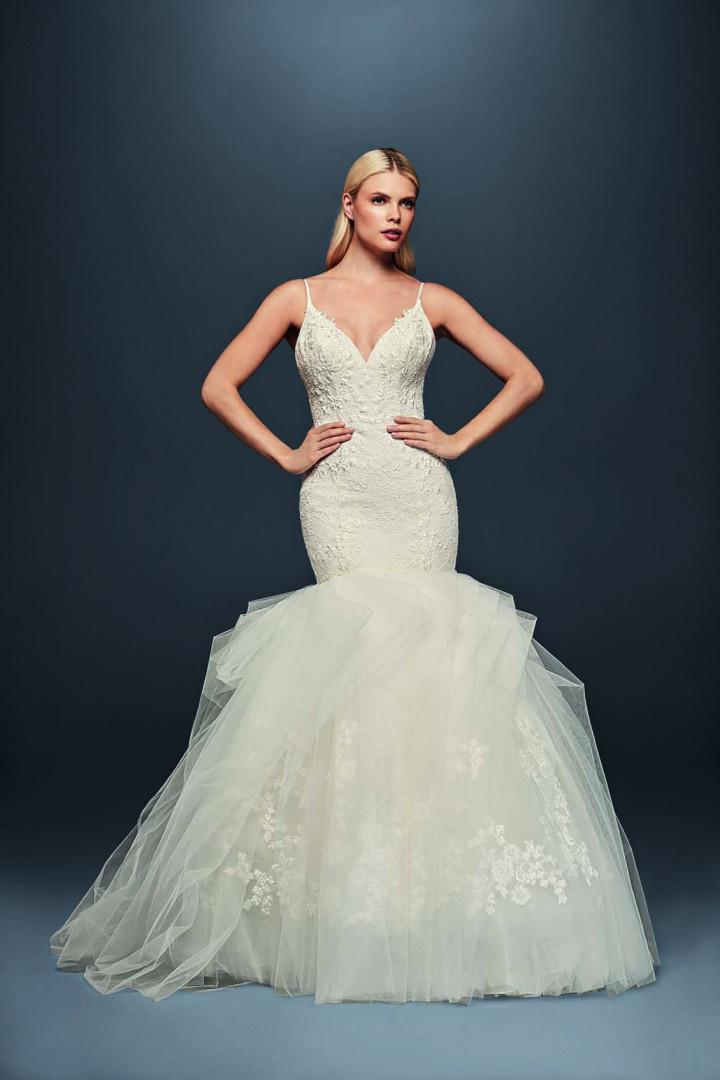 Plunging Neckline

The deep v-neckline has been a red carpet staple for a while, but it's a relatively new trend to the bridal scene. We particularly love the look when paired with a more feminine and ethereal skirt, as in this Truly Zac Posen gown. The contrast of the super-sexy neckline with the airy tulle and lace skirt is just divine.

Style ZP341708 by Truly Zac Posen exclusively for David's Bridal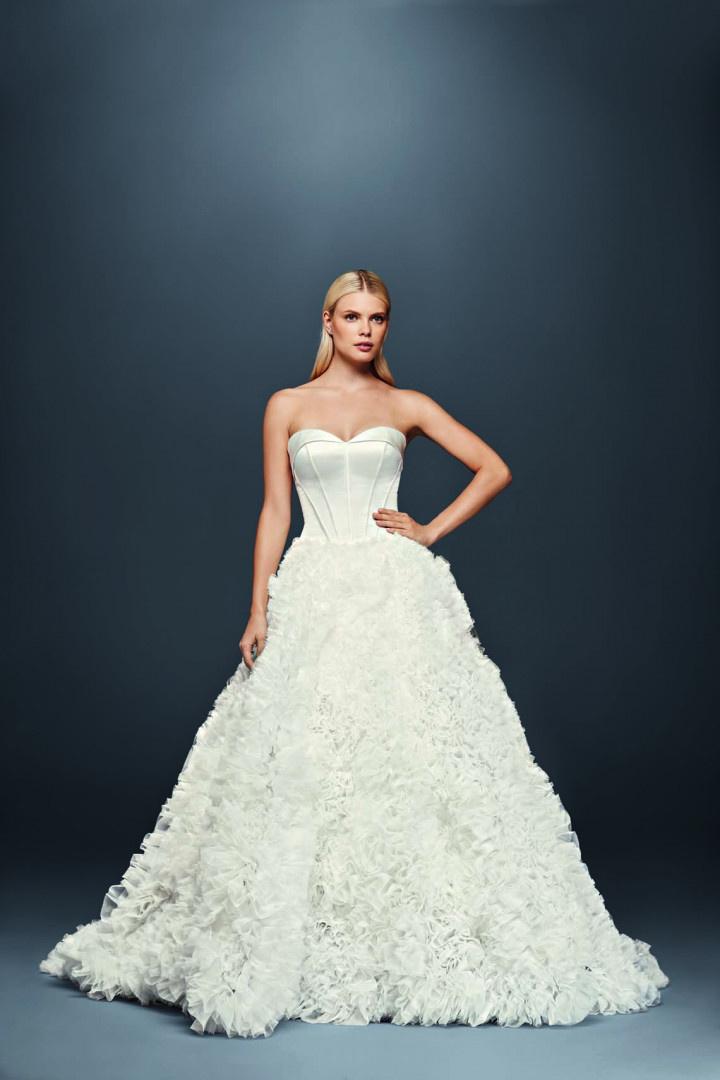 Corset Bodices

Brides and celebs alike love corsets, and it's easy to see why. It provides structure and architectural detailing, but also is super-flattering (and sexy!). We love the exposed boning in this Truly Zac Posen gown, which draws the eye to the smallest part of the waist. And the way the super-structured bodice is paired with a grand ruffled skirt gives it a unique contrast of modern and girly glam.

Style ZP341717 by Truly Zac Posen exclusively for David's Bridal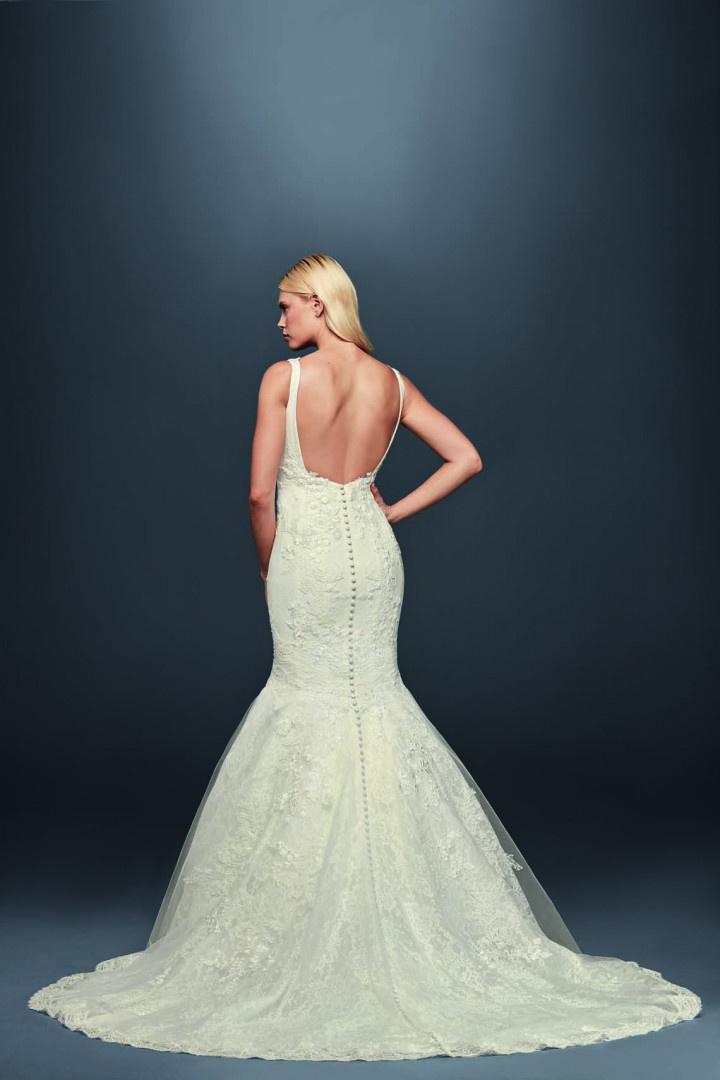 Low Back

Celebs know that the back view of a gown is just as important as the front (think about Beyonce working it on the red carpet!). Dramatic low backs certainly give wedding dresses that extra red carpet flair. In particular, this gown by Truly Zac Posen features a super-sexy open back paired with a more traditional lace bodice and scoop neck.

Style ZP341712 by Truly Zac Posen exclusively for David's Bridal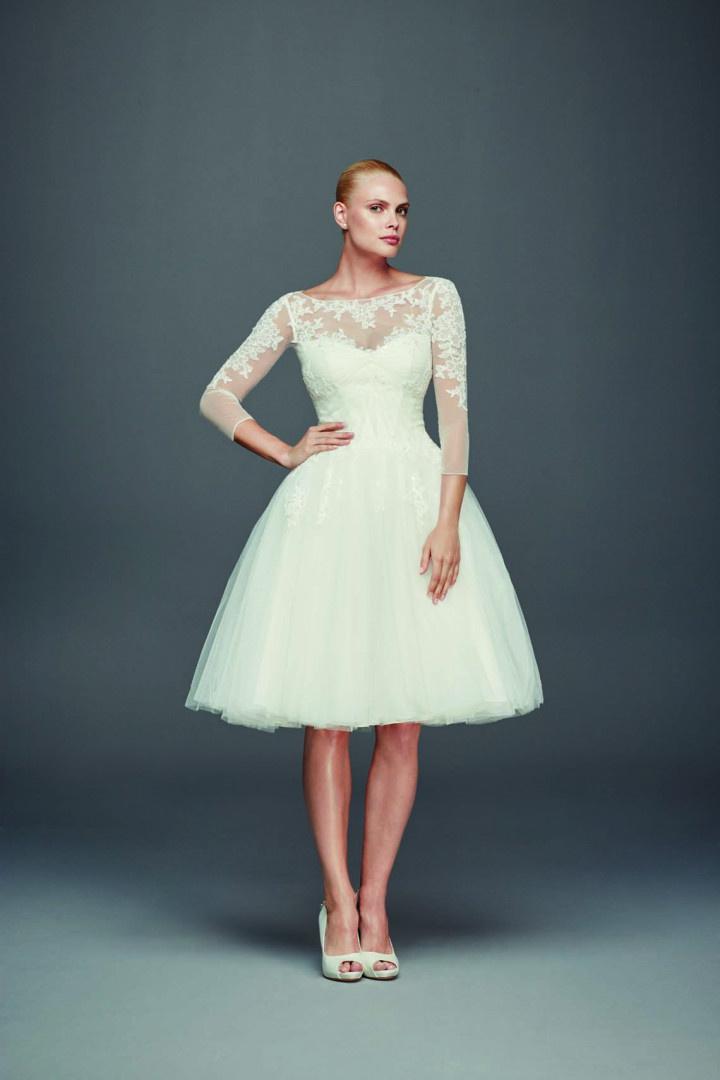 Short Styles

When a star wants to have a little fun on the red carpet, she shows a little (or a lot of) leg with a short dress! Brides can have a similar flirty fun time by wearing a leg-baring dress either for her entire wedding day or just the reception. This retro style features a pretty tulle skirt for an extra feminine touch.

Style ZP341642 by Truly Zac Posen exclusively for David's Bridal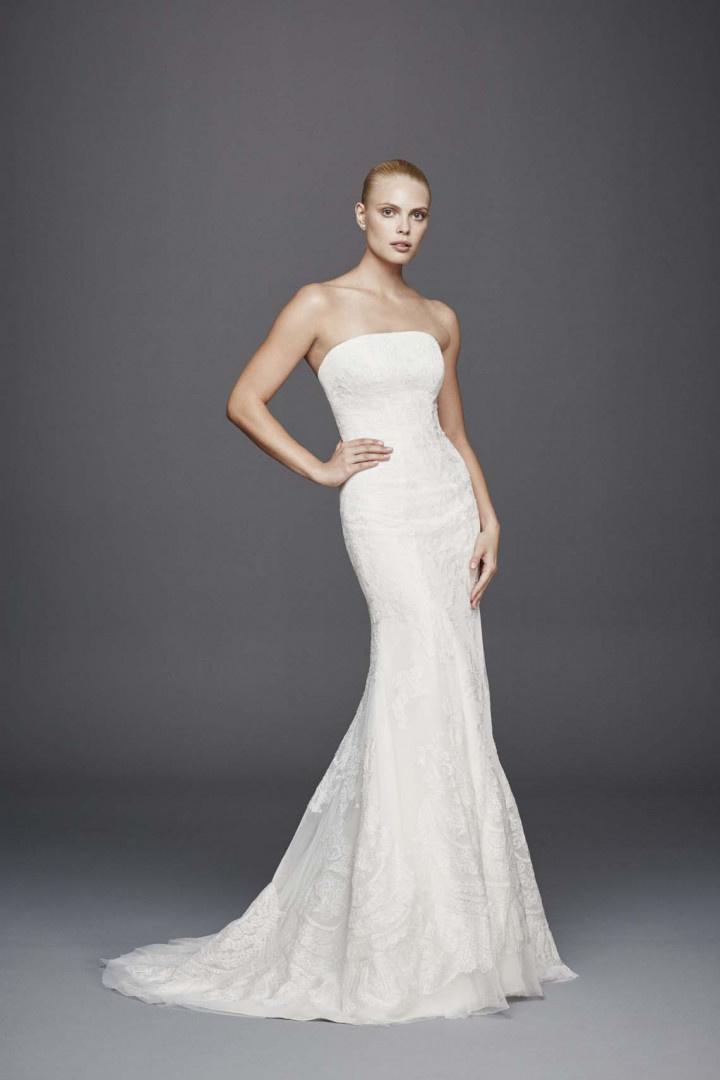 Sexy Sheaths

We often see red carpet starlets go for simple sheath dresses when they want a more modern look. This style is ideal for contemporary brides who don't want a fussy or over-adorned wedding dress. This Truly by Zac Posen gown features lace appliques and a classic straight-across strapless neckline for a more casual, yet completely wedding-appropriate look.

Style ZP341636 by Truly Zac Posen exclusively for David's Bridal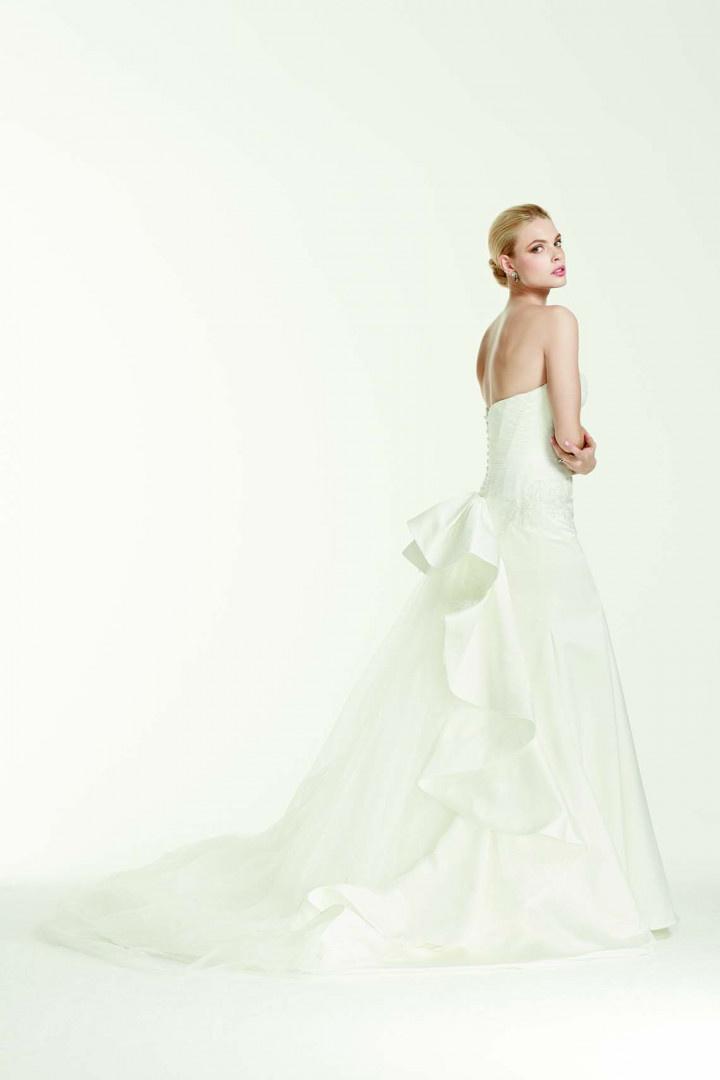 Architectural Details

Starlets who really want to stand out often will don gowns with dramatic ruffles—we've seen Lea Michele and Katy Perry do so to great effect. This super-flattering satin gown by Truly Zac Posen features an ultra-dramatic back featuring ruffles and tulle to really make jaws drop. We particularly love the geometric seaming on this gown to keep things contemporary.

Style ZP345004 by Truly Zac Posen exclusively for David's Bridal