Read This Before Buying Your Spring Wedding Guest Attire
This style and etiquette advice makes shopping for spring wedding attire a breeze.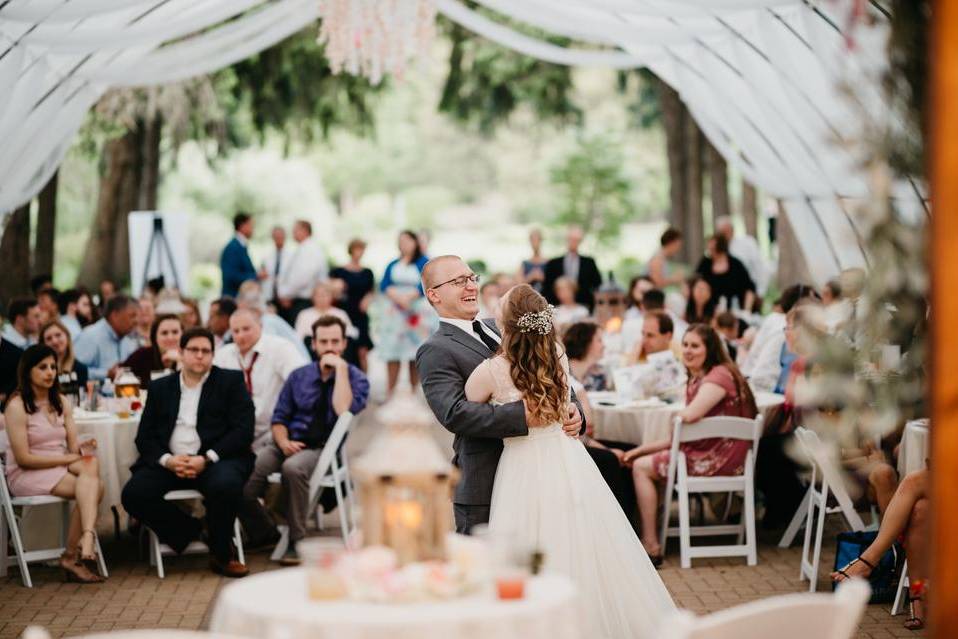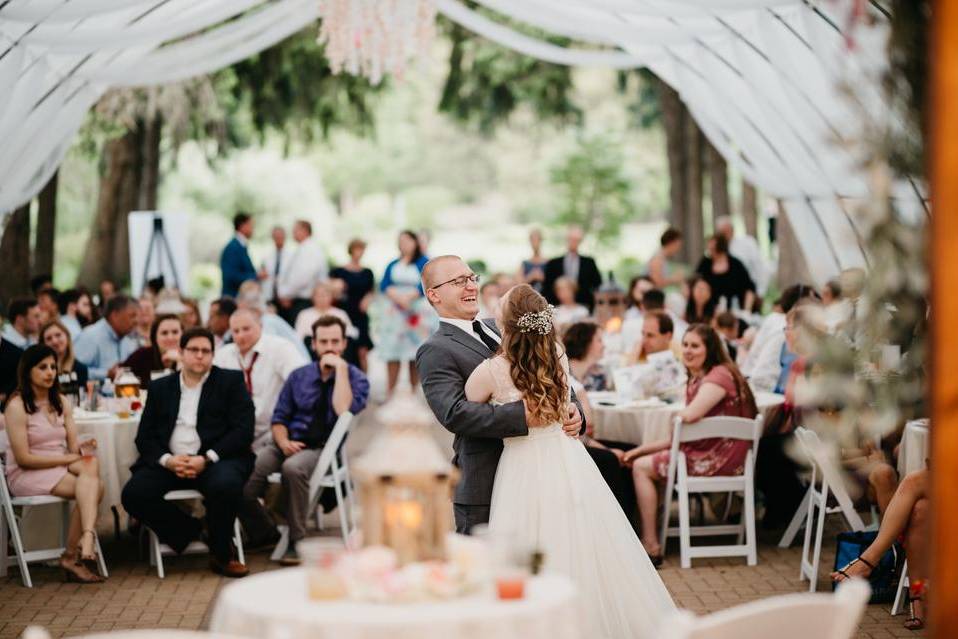 Yay—someone you love is getting married! If it's been a while since you got all dressed up in your wedding best, don't worry. We've tapped fashion experts for all the style and etiquette advice you could possibly need for the upcoming nuptials. When choosing what to wear to a spring wedding as a guest, begin by considering the same factors you would at any other time of year.
"Knowing the level of formality for a wedding you are attending is the best place to start when deciding on your outfit as a guest," says Jeanne Foley, co-founder of wedding suit and tuxedo specialist store SuitShop. "One great way to determine the dress code—without asking the couple—is to check out the location of the wedding," she continues. Considering the time of day the wedding takes place as well as the formality of the invitation should also help you to decipher the event's overall formality.
Dress code aside, there are a few other factors to keep in mind when deciding what to wear to a spring wedding. From beating bad weather to finding the perfect seasonal hue, we're sharing exactly how to dress for a wedding in March, April, or May below.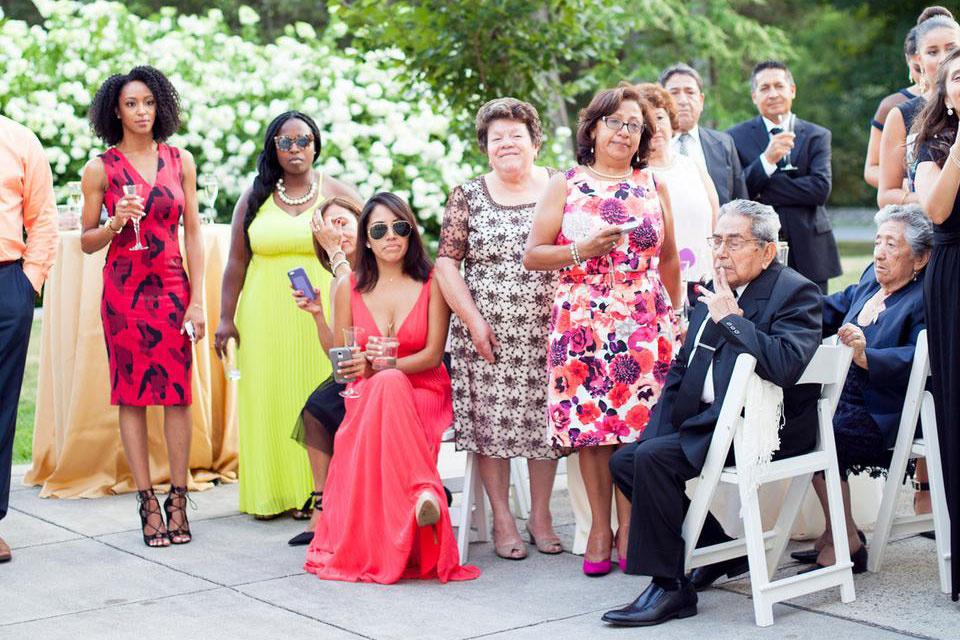 What's Unique About Spring Wedding Guest Attire?
Spring marks the return of life in nature, and this joyous and energetic time of year is reflected in the way we dress—particularly for special occasions. Expect to channel the season through bright colors, airy materials, and playful, nature-inspired prints. Playing around with florals, frills, and other romantic features is the perfect way to make the most of this unique season.
In contrast to winter wedding guest attire, spring often calls for a less formal aesthetic. Guests have more freedom to explore different colors and patterns, particularly for outdoor weddings. That said, if the soonlyweds have specifically requested black tie dress (or it's a requirement of their chosen venue), that's what you should wear. Additionally, rich materials that are popular in winter, such as velvet, should be swapped out for lightweight fabrics, like chiffon.
One last thing that sets spring apart in relation to wedding guest attire is the weather. Depending on your location, weather conditions can be very different in early spring versus late spring (and let's not forget those pesky April showers and cold snaps). "Maybe more important in spring than any other season, it's a great idea to keep monitoring the weather, especially considering most spring weddings include outdoor elements," says Foley.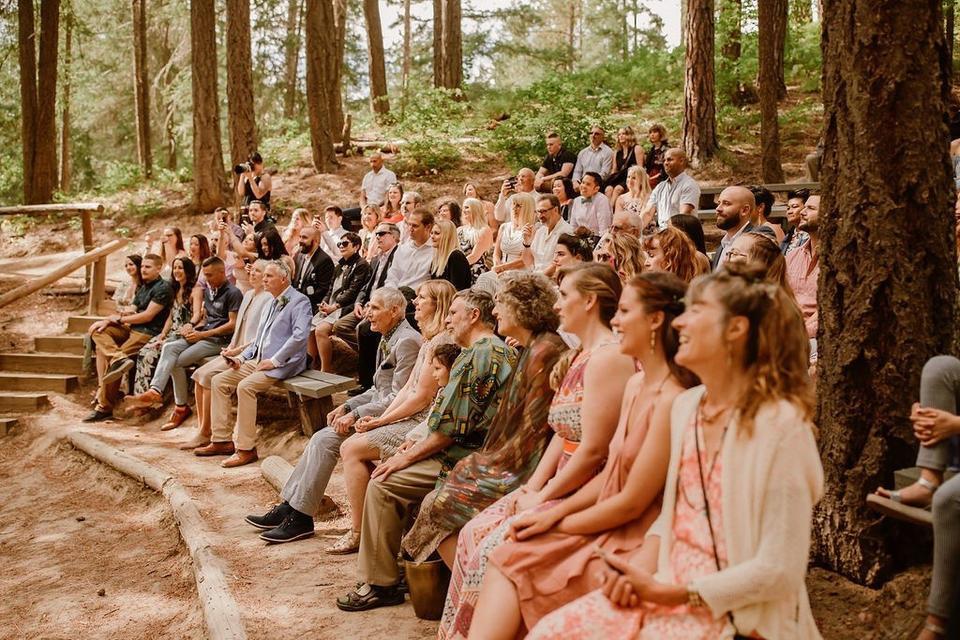 What Colors to Wear to a Spring Wedding
If you're a fan of bright and bold hues, now is your time to shine. "Spring represents joy and love, so it's all about florals and shades of red, pink, blue, purple, and green," says Ranu Coleman, CMO of online bridal retailer Azazie. Of course, if you feel more comfortable in less eye-catching attire, there are other options. Classic pastel colors will always be a springtime staple. Avoid fall and winter jewel tones like emerald green and burgundy, which traditionally aren't spring wedding colors.
Wondering what color suit to wear to a spring wedding? Foley recommends one shade in particular. "Blues are a great suit color choice for spring weddings because of their versatility," she says. Colorful suits in less saturated hues (think: delicate lavender or cool sage green) are also good options, especially for daytime spring wedding attire, as well lighter shades of gray. If you want to show off a little signature flair, consider wearing a floral print ensemble.
The annual return to light and airy hues begs the question: Can you wear black to a spring wedding? According to our experts, the answer is yes. "Black can be worn to a formal wedding even if it's during the spring," says Coleman. She advises going for a shorter black dress rather than a longer style. When it comes to suits, you have even more freedom. "There really is no such thing as off-limits for black suits at weddings," says Foley. This classic option works for nuptials all year round and is often preferred for semi-formal and formal weddings.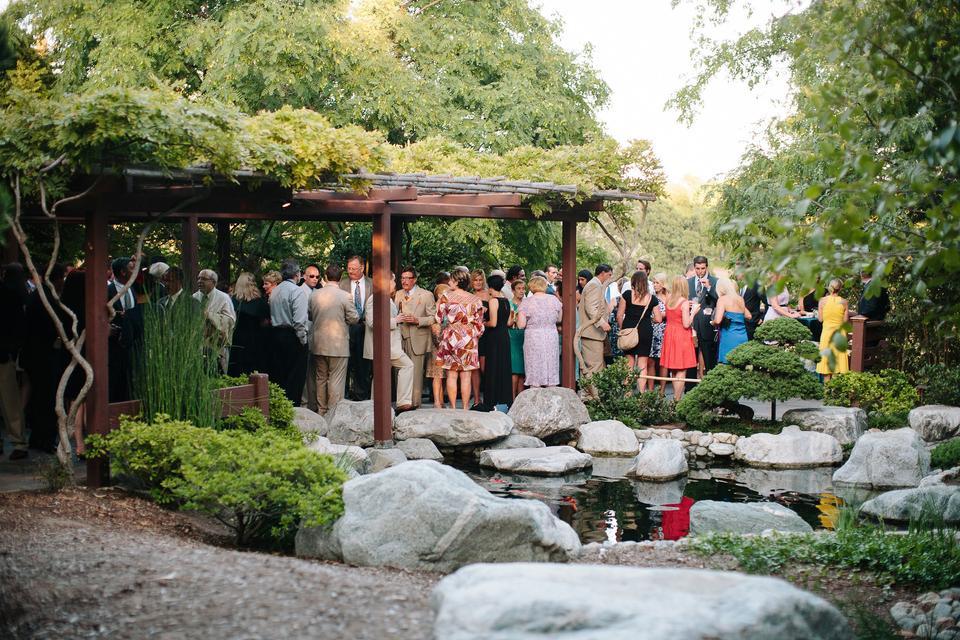 How to Accessorize Spring Wedding Guest Attire
Accessories allow you to elevate your attire by choosing items that nod to the wedding venue or theme. For example, if you're deciding what to wear to a garden wedding in spring, lean into natural elements with a floral print necktie or nature-inspired jewelry. Or if it's a barn wedding in spring, a quirky hat or pair of boots will help you embrace country style.
Any accessories you add to your ensemble shouldn't take away from (or add too much to) your overall look. "If the color of your dress is on the bolder style with ruffles or other trendy elements, go minimalist on the accessories," advises Coleman. "But if the dress is more on the classic side, you can be trendier with jewelry or a belt."
For formal spring wedding attire, Foley suggests accessorizing your suit with black dress shoes and a matching belt. If it's a casual affair, she recommends dressing down the look with tan shoes and suspenders.
Ways to stay warm at an outdoor spring wedding
"Sometimes spring can still feel like winter," says Foley. If that's the case where you are, make sure to plan your outdoor spring wedding guest attire accordingly. As always, let the venue and dress code be your guide when deciding what to wear over your dress or suit. A structured blazer or wrap coat will look formal and put together, while a denim or leather jacket feels cool and casual.
Men wondering what to wear to an outdoor spring wedding might want to consider a topcoat if chillier temperatures are forecast. If the weather seems a little unpredictable, dressing in layers is your best bet. "A three-piece suit is a great choice, since the added layer (the vest) can provide warmth on a cool day, but you can remove the jacket as it gets warmer and you'll still look dressed up," says Foley.
What shoes to wear to a spring wedding
For men's spring wedding attire, choose shoes that reflect the formality of your suit. "Classic brown loafers, Oxfords, and brogue-style dress shoes are the most popular and appropriate style shoes for spring weddings in general," says Foley. "Classic black dress shoes are always a great option year-round, especially if you are concerned brown shoes feel or look too casual for your specific occasion," she adds.
As for women's spring wedding attire, Coleman states that you can't go wrong with shoes in a nude hue. For outdoor events, it's important to pay close attention to the heels. "If the terrain is rocky or on soft, grassy ground, shoe choice becomes a major consideration," says Foley. Coleman suggests opting for a wedge heel, which will prevent unwanted sinking into the grass, sand, or another soft terrain.
When choosing wedding guest shoes for any season, make sure they're not overly casual or noticeably weathered. "Guests should avoid wearing flip-flops, sneakers, or shoes that look like they've lived a good life," advises Foley. Set aside time for a good polish, and if your dress shoes still look a little worse for wear, consider investing in a new pair.